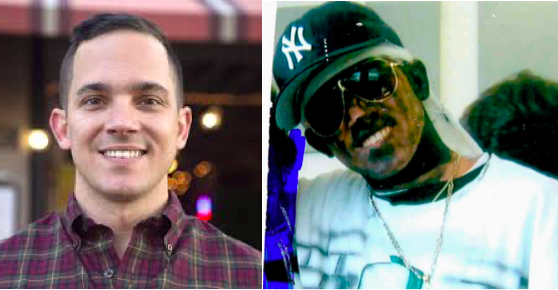 The Lake County Republican won election after the photos surfaced in October.
State Rep. Anthony Sabatini faces calls for his resignation over a blackface controversy predating his election.
Democrat Cynthia Brown, Sabatini's general election opponent, called on the Howey-in-the-Hills Republican to step aside.
"I don't care what age you are, where you grew up, what political party you belong in, this is not where we belong," Brown wrote on Facebook Monday.
Brown posted a link to an October article about high school photos that surfaced of Sabatini wearing blackface. Sabatini at the time labeled the story "fake news" and said the pictures showed him dressed as a friend who also dressed as Sabatini that day in school.
The friend, Brandon Evans, confirmed that story. While Evans did not lighten his skin, he also said he took no offense then or now to Sabatini doing so.
The photos didn't upend Sabatini's candidacy at the time of their release. Sabatini defeated Brown by 13 percent.
But Brown raised the issue anew as separate blackface scandals threaten state and national figures.
Mike Ertel, a Republican, resigned as Florida's Secretary of State last month hours after pictures surfaced of him wearing blackface and dressed as a Katrina survivor at a party in 2005. Gov. Ron DeSantis quickly accepted the resignation.
Virginia Gov. Ralph Northam, a Democrat, to date has resisted calls for his resignation since pictures surfaced Friday of a medical school yearbook that includes a man in blackface and another in a Ku Klux Klan robe on Northam's personal page in the yearbook.
Sabatini has not responded to an inquiry about Brown's call for his resignation. However, he earlier dismissed criticism of the photograph.
There are notable differences between this photograph and those taken of Ertel. According to Sabatini's account (and Evans'), he darkened his skin to portray a friend who is black. He was not mocking hurricane survivors.
And unlike Ertel or Northam, Sabatini was a minor at the time the photographs were taken. In October, he scoffed when asked if he'd wear blackface in any setting today.
But for Brown, the photograph, which dates back only to about 2005, remains a cause for alarm.
"In light of the Florida Secretary of State resigning for belonging to such a disgusting racial divide (and by the way the Democratic Gov of VA should also resign, so I am being consistent on my position), my former opponent Sabatini should resign and Gov. DeSantis should accept his decision," Brown said.
Brown said as other stories grabbed the spotlight, supporters have called on her to speak up about Sabatini's pictures.
"I have been so moved by the outreach of so many of you in District 32 to speak out on this issue. Anthony, you cannot represent ALL of the people of our district just as the Florida Secretary of State decided he couldn't do, do what is right for once in your life. Step down and resign."