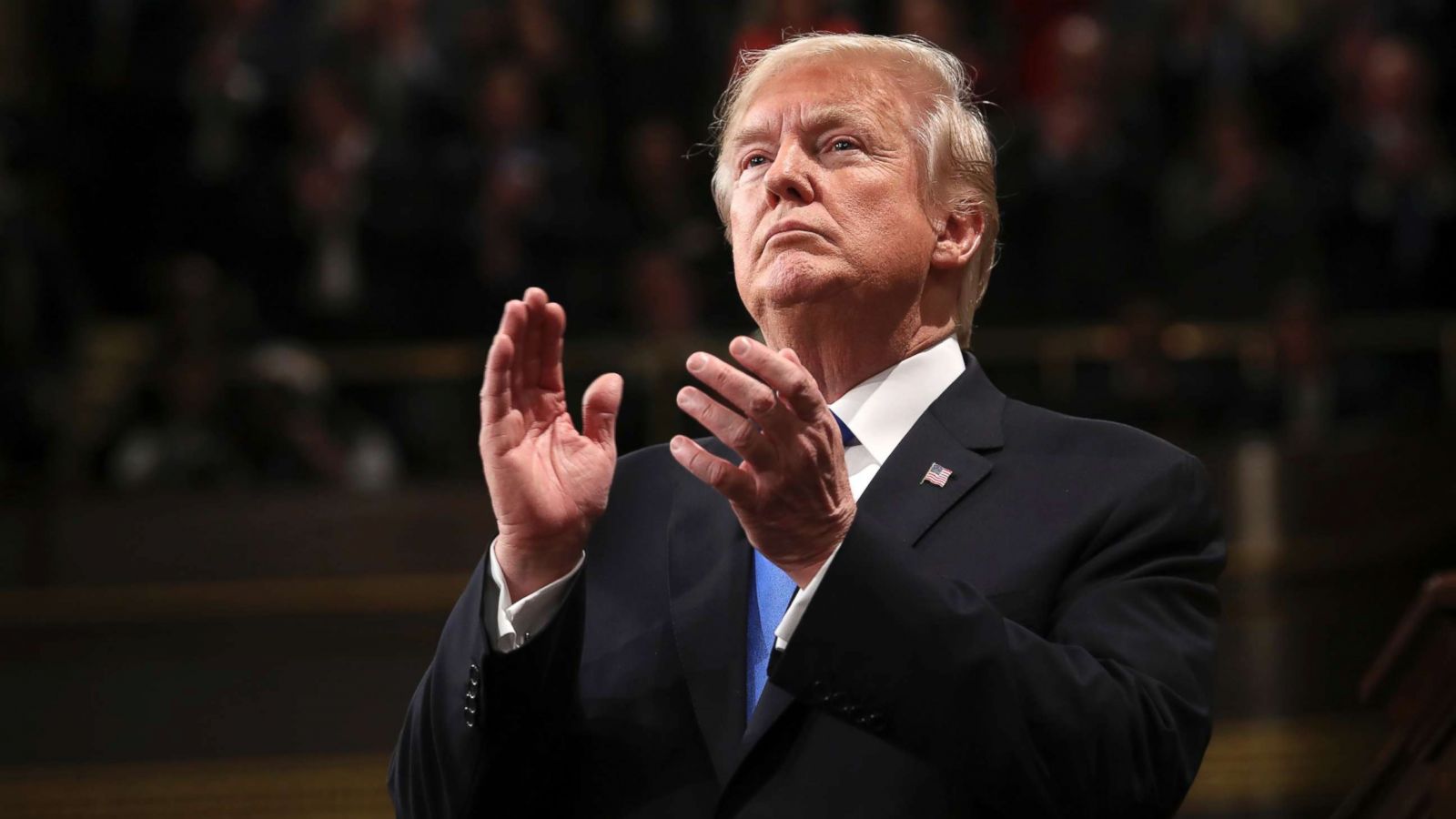 President Donald Trump is set to give the address Tuesday night.
Members of the South Florida congressional delegation have begun naming their guests for President Donald Trump's State of the Union address Tuesday night.
Like Sen. Rick Scott, Rep. Ted Deutch has chosen to invite a parent who lost a child during last year's shooting at Marjory Stoneman Douglas High School.
Deutch's guest will be Manny Oliver, whose son Joaquin was killed in the attack.
Deutch represents Florida's 22nd Congressional District. The district covers Parkland, where the shooting took place. "The strength of the Parkland families had made a lasting impression on Washington and the entire country," Deutch said.
"Manny and Patricia [Oliver] carry on the memory of their son and the 16 others lost on February 14 through their masterful artwork, passionate activism, and unyielding commitment to change.
"I hope the President will take note of how the American people voted to send a gun safety majority to Congress and live up to his previous promises to stand up to the NRA and support meaningful policies to make our communities safer."
Others affected by the shooting will attend Tuesday night's address as well. Fred Guttenberg, who lost his daughter Jaime, will be a guest of House Speaker Nancy Pelosi.
Rep. Eric Swalwell of California has invited Cameron Kasky, a student who survived the shooting.
Rep. Donna Shalala of Florida's 27th Congressional District says she's inviting a constituent who has utilized the Deferred Action for Childhood Arrivals (DACA) program for undocumented immigrants.
Edwin Herrera was born in Honduras before his parents brought him to the U.S. illegally at the age of eight. He is now a graduate student at Florida International University.
"Despite the obstacles and the challenges that are a direct result of being an immigrant, particularly an undocumented immigrant in this country, the payoff is always greater, and the good outweighs the bad," Herrara said.
"Remaining positive throughout my life has given me the direction and energy I need to forge my own path, together with the support of family, and mentors."
"After learning of Edwin's story and all that he has overcome, I wanted to invite him because his story is what's hopeful about the American dream and what's possible when immigrants are given the opportunity to contribute to their communities and thrive in the workplace or academic setting," Shalala added.
"It is because of people like Edwin that we must continue to fight and advocate for our immigrant children and families that flee their country for a better future. President Trump single-handedly ended the DACA program, reigniting the tumult, anxiety, and pain in the lives of each and every Dreamer, including Edwin. The majority of Americans agree there should be permanent protections for Dreamers and a pathway to citizenship."
Fellow freshman Rep. Debbie Mucarsel-Powell, who serves Florida's 26th Congressional District, says she's bringing Miami women's health advocate Michelle Garcia to the event.
Mucarsel-Powell says her choice was designed to highlight the benefits of the Affordable Care Act, specifically its protection of patients with pre-existing conditions.
Garcia received an Essure birth control implant before it was known that the implant can cause severe injury.
"Her story isn't unique and is a reminder that the votes we take in Congress have severe consequences on hardworking families," Mucarsel-Powell said of Garcia.
"No person should worry that they may be one hospital bill away from bankruptcy because of a pre-existing condition and high costs. So long as protections for pre-existing conditions are at risk, I will fight to preserve them. So long as there are ways to bring down the cost of health care, I will fight for those proposals, too."
Garcia also released a statement thanking Mucarsel-Powell for her work on the issue of health care.
"I appreciate her commitment to fighting for the more than 300,000 Floridians in her district who — were it not for the Affordable Care Act — could be denied access to health care," Garcia said of Mucarsel-Powell.
"Every time there was a vote to get rid of those protections, I fought back anxiety, unsure if the next day I'd still have access to the ongoing treatment I need because of my injuries. I am thankful that Rep. Mucarsel-Powell is a champion for us in Congress."
Rep. Debbie Wasserman Schultz of Florida's 23rd Congressional District says she'll be joined Tuesday night by Morgan Somma, a Coast Guard family member.
Somma and her husband, a Coast Guard aviator, have three children. The Coast Guard went without pay during the recent government shutdown.
A statement from the office of Wasserman Schultz says she hopes the invite will "highlight the hundreds of thousands of federal workers who were forced to miss two paychecks due to the Trump Shutdown."
The State of the Union was also affected by the shutdown. It was originally scheduled for Jan. 29. But Speaker Pelosi rescinded Trump's invitation to speak in the House while the government remained partially shut down.
It was rescheduled for Feb. 5 after Trump backed off and agreed to a deal to reopen the government.