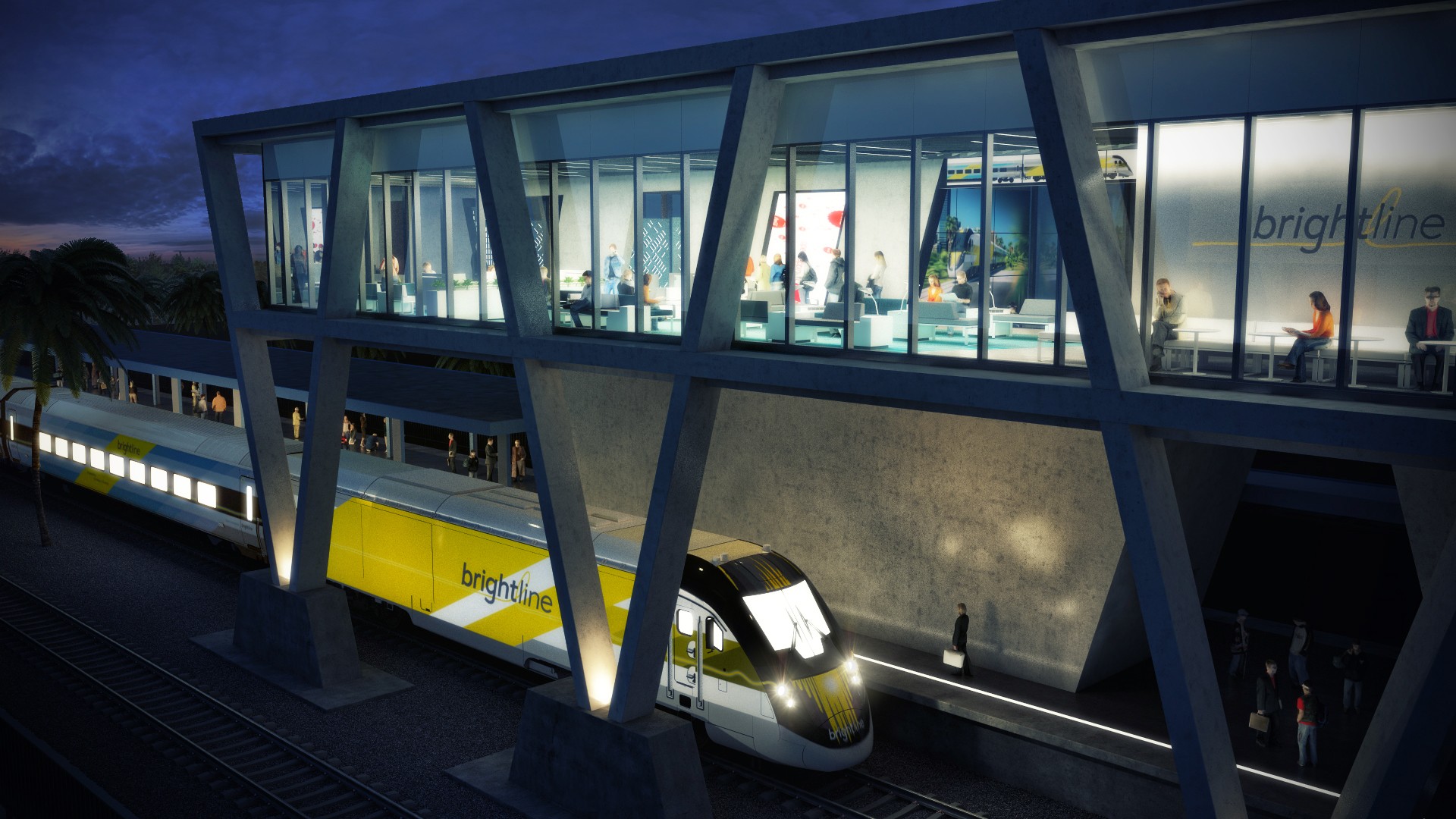 Millions in legal bills and nothing to show for it.
Some would call them gluttons for punishment, but Brightline opponents are undeterred by their Washington Generals-esque losing streak against the passenger rail project.
The Indian River Commission is expected to again challenge the construction of a higher-speed passenger railroad that could connect West Palm Beach and Orlando, making for a 10th challenge to the rail's construction.
The project is being undertaken by Brightline, the company formerly known as All Aboard Florida and soon-to-be known as Virgin Trains USA.
The new challenge, if approved, would come after a federal judge tossed out Indian River County's lawsuit in a late-December ruling. That suit was the last of the pending litigation against Brightline, seemingly clearing the way for construction of the $1.15 billion project.
The lawsuit alleged that the U.S. Department of Transportation wrongly granted permission for the company to use private activity bonds to finance the project. Indian River County also challenged the validity of the environmental impact statement the U.S. Department of Transportation conducted.
The court said neither argument held water. And, unlike exhibition teams flown in for a blowout, the Commission isn't licking its wounds with the comfort of a big check.
In fact, the ongoing legal battle has cost Indian River County taxpayers nearly $3 million thus far and the Commission has committed to throwing another $1 million toward what's increasingly looking like a futile effort.
The amount of cash spent trying derail Brightline far outstrips the settlement the Commission's own legal team negotiated. If the settlement had been successful, the county would have have saved millions in maintenance costs as it would have capped their outlay to $235,000 a year for the next 14 years.
That's just maintenance — Brightline was already planning to foot the bill for millions of dollars in improvements to those crossings. Further, those improvements are expected to vastly reduce the maintenance cost of the crossings, allowing the county to save some serious coin.
At some point it needs to be asked how one county can justify the cost of trying to prevent a private company from utilizing private property for the purpose for which it is zoned, in this case a private rail service on an existing private railroad.