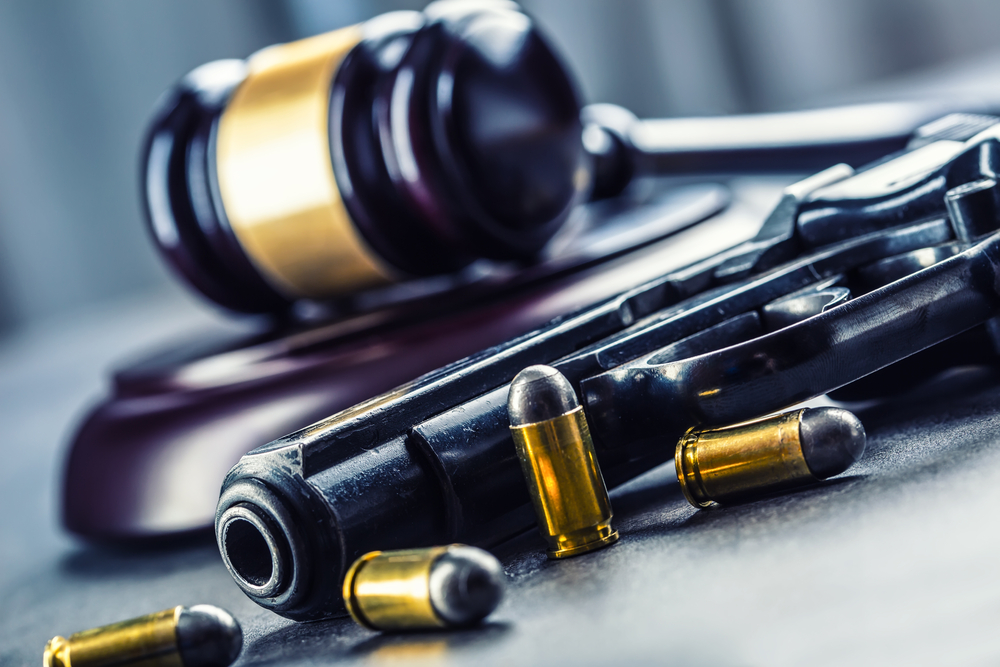 The measures would expand authority under last year's Public Safety Act.
The Marjory Stoneman Douglas High School Public Safety Act (SB 7026), passed into law last year, allowed for guns to be restricted from individuals showing "red flags," or warning signs, of potential violence.
Now, a pair of South Florida Democrats want to expand that authority.
Sen. Lori Berman of Palm Beach County and Rep. Richard Stark of Weston held a news conference Thursday morning detailing their new plan.
Berman's bill (SB 764) would allow family members of individuals they consider to be a danger to petition a court to bar that individual from access to weapons.
The MSD Public Safety Act set up a similar process, but did not allow family members to petition a court directly. Instead, the Act limited that ability to others, such as law enforcement officers or an individual who adjudicated someone as mentally defective.
If the court agrees to issue a Risk Protection Order (RPO), the person in question would have their guns taken for one year before a judge decides on whether to keep the restriction in effect.
Those provisions of the Act were referred to as "red flag" laws, but they didn't go far enough, according to Berman.
"As mass shootings have become so tragically commonplace in our society, it is imperative that we, as a Legislature, do everything we can to keep guns out of the hands of people in danger, especially those who pose a threat to others or themselves during a serious or suicidal mental health crisis," Berman said.
"This legislation gives family members a pathway to seek help and not watch in despair. The bill we passed last year was a great start but we have the obligation to do more."
The language of Stark's measure in the House is still being finalized. But he agreed with Berman that an expansion to the MSD Public Safety Act was necessary.
"This enhanced Risk Protection Order will finally give spouses and family members the tools to intervene before a loved one commits an act of gun violence or self-harm, Stark said.
"This bill is a huge step forward in our fight to prevent gun violence and keep our families and communities safe. I'm proud to co-sponsor this important bill."
The proposed legislation would also mandate reports on the number of RPOs issued and denied each year.
Critics have argued that the one-year restriction infringes on individuals' Second Amendment rights. Given that these petitions are not full legal cases, individuals facing seizure of their weapons aren't guaranteed an attorney. That means those individuals must argue their own case in order to push back against a declaration that they are a danger.
"It's just a fear that since a lot of these cases target people with mental illness, you're essentially asking someone with a mentally ill person to make their own case to the judge," said Tom Hudson in an interview with NPR on the effect of "red flag" laws.
But both bills would also add an additional legal burden to those who own weapons and live with someone barred from owning or purchasing a gun, including children under the age of 18.
In that scenario, the lawful gun owner would be required to take additional safety measures, such as storing the gun in a locked container or disabling the gun with a safety device. Failure to do so would result in a second-degree misdemeanor.