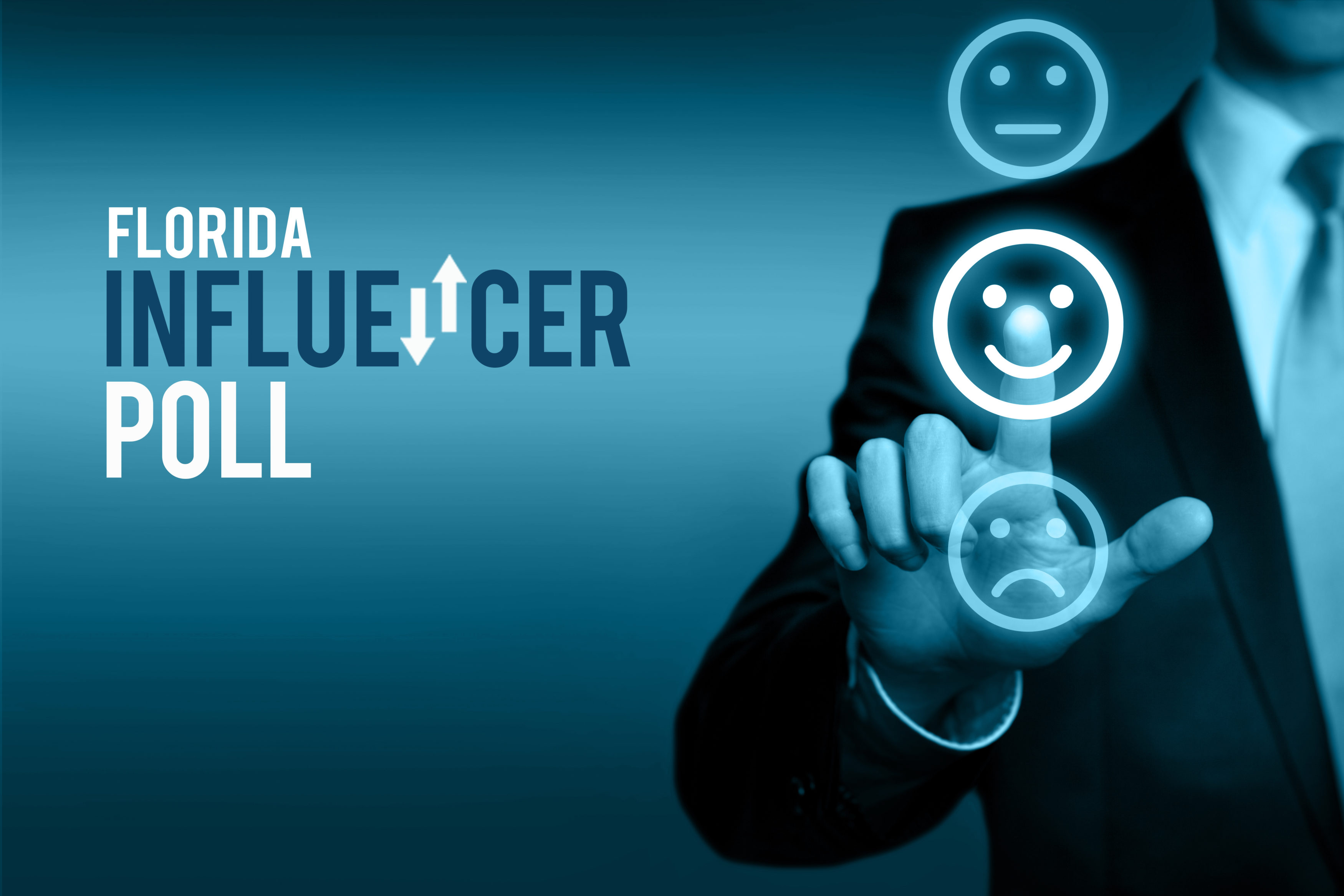 Gambling expansion is a bad bet, but smokable pot is even money.
Political insiders say they're expecting more of a thud than a bang for two of the biggest food fights of the 2019 Legislative Session.
Florida Politics reached out to 145 of the state's top lobbyists, consultants, political operatives and data wonks to get their read on whether sports betting or smokable medical marijuana will be okayed by the Legislature.
When it comes to sports betting, two influencers said it was a sure thing and another couple dozen were cautiously optimistic. The remainder set the odds somewhere between "no" and "hell no."
You'd be remiss to call them chalk players for doing do. While Senate President Bill Galvano has said he thinks sports betting could skirt around the "Voter Control of Gambling" amendment approved by voters in November, it falls in a gray area.
And, as one influencer pointed out, flirting with that gray area would likely to get the state on the wrong side of the Seminole Tribe of Florida.
"The biggest stumbling block to ANY expansion of gambling in Florida is the Seminole Compact agreement with the state that allows the tribe to pull the plug on the huge multimillion dollar cut of their take that goes to the state … IF the state allows competition against their exclusivity on certain types of gambling. Stay Tuned," they wrote.
When it comes to whether lawmakers will nix the "no-smoke" ban by Gov. Ron DeSantis' March 15 deadline, the prevailing opinion was a little murkier.
A handful of influencers said the Legislature would pass a bill with time to spare, while a few said it wasn't going to happen no way, no how. The vast majority fell somewhere in between, with an equal number in the "probably" and "probably not" camps.
The public has gotten a bit of a preview in this fight as bills are already moving forward to make the change.
The Senate version of the bill has fewer strings attached, but a hostile amendment tacked on in its first committee stop may make it unpalatable to the majority of the chamber. The House version was more restrictive from the jump, so it'll be just as hard to sell to the Senate even if it makes it out of the House in one piece.
The Influencer Poll solicited the opinions of some of the most plugged-in politicos in the Sunshine State to get their views on what's happening in Florida politics. Think your name should be on the list? Send us a message.
___
The Influencers taking part in this survey are: Jason Altmire, Allison Aubuchon, Jon Ausman, Roger Austin, Albert Balido, Katie Ballard, Sarah Bascom, Ashley Bauman, Geoffrey Becker, Taylor Biehl, Ron Bilbao, Katie Bohnett, Brian Burgess, Bill Carlson, Kevin Cate, Jim Cherry, Brad Coker, Rachel Cone, Jordan Connors, Josh Cooper, Gus Corbella, Husein Cumber, Karen Cyphers, Jim Daughton, Claudia Davant, Hayden Dempsey, Pablo Diaz, Nelson Diaz, Víctor DiMaio, Ryan Duffy, Barry Edwards, Eric Eikenberg, Michelle Ertel, Alia Faraj-Johnson, Trip Farmer, Anna Alexopolous-Farrar, Mike Fasano, Peter Feaman, Cesar Fernandez, Damien Filer, Marty Fiorentino, Matt Florell, Shawn Foster, Towson Fraser, Kelsey Frouge, Erin Gaetz, AG Gancarski, Steve Geller, Adam Giery, Larry Gillis, Trimmel Gomes, Pamela Goodman, Jennifer Green, Marion Hammer, Abel Harding, Jeff Hartley, Chris Hartline, Max Herrle, Brecht Heuchan, Brian Hughes, Matthew Isbell, Lila Jaber, Nick Janovsky, Christina Johnson, David Johnson, Eric Johnson, Jeff Johnson, Marva Johnson, Stafford Jones, Todd Josko, Fred Karlinsky, Joshua Karp, Natalie Kato, Micah Ketchel, Lori Killinger, John Konkus, Jeff Kottkamp, Ron LaFace, Beth Lerner, John Lux, Roly Marante, Jim Magill, Beth Matuga, Frank Mayernick, Kristen McDonald, Darrick McGhee, Will McKinley, Kathy Mears, Joe Mobley, Dan Newman, Ryan Nicol, Tim Nungesser, Edie Ousley, Darryl Paulson, Bill Peebles, Juan Peñalosa, Kirk Pepper, Fred Piccolo, Gretchen Picotte, Ron Pierce, JC Planas, Bob Poe, Ben Pollara, Scott Powers, Foyt Ralston, Marc Reichelderfer, Jim Rimes, Franco Ripple, Scott Ross, Evan Ross, Preston Rudie, Elnatan Rudolph, Ron Sachs, April Schiff, Jack Seiler, David Shepp, Stephen Shiver, Patrick Slevin, Stephanie Smith, Tim Stapleton, Eileen Stuart, Alan Suskey, Brad Swanson, Kevin Sweeny, Beth Sweeny, Allison Tant, Jenn Ungru, Greg Ungru, Steven Vancore, Erin Van Sickle, Claire Van Susteren, Sam Verghese, Ashley Walker, Nancy Watkins, Christian Weiss, Doug Wheeler, Ryan Wiggins, Susie Wiles, Rick Wilson, Jamie Wilson, Julia Gill Woodward, Michael Worley, Skylar Zander, Mark Zubaly.