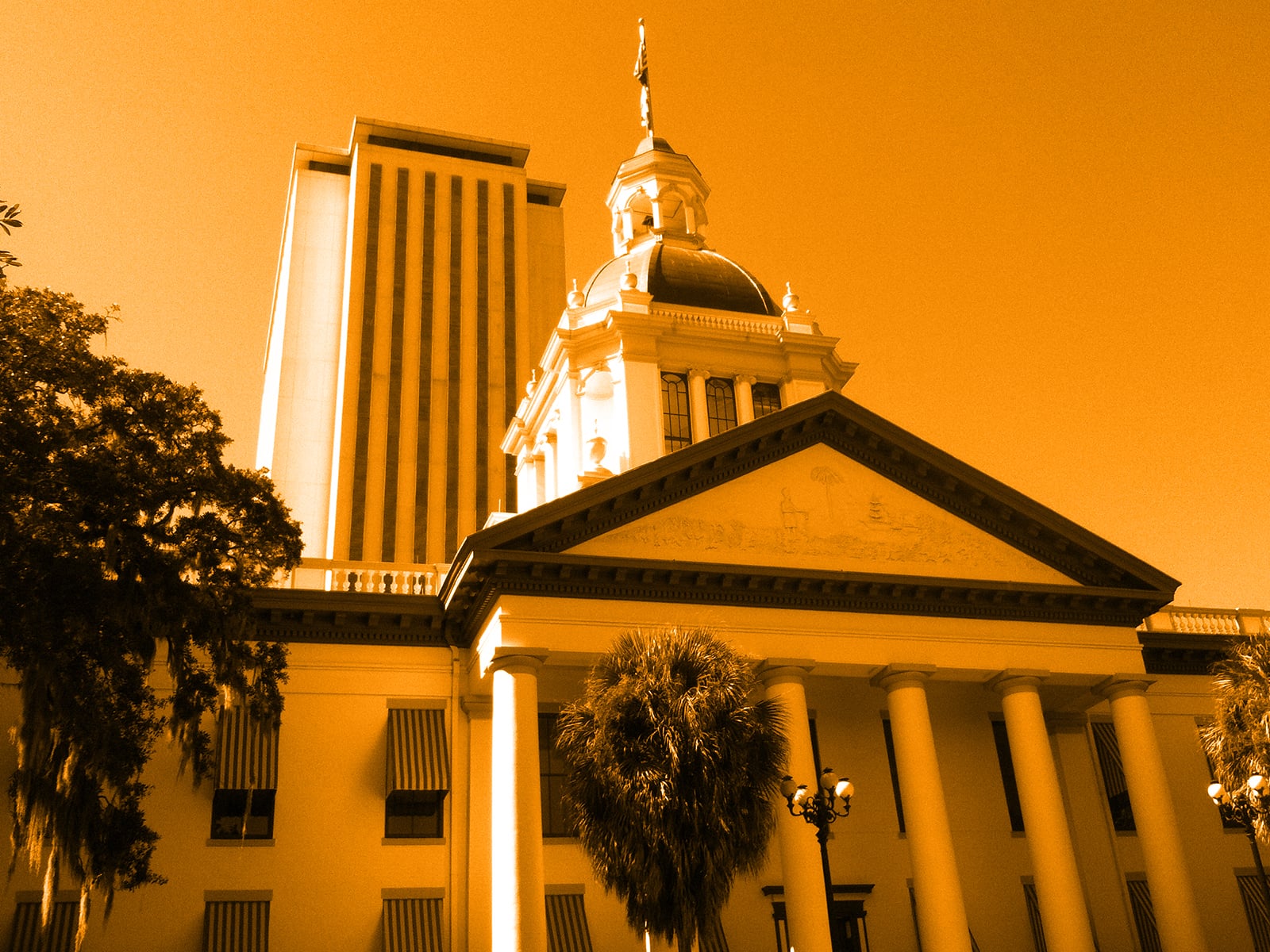 Florida politics and Sunburn — perfect together.
With Adam Smith's departure from the Tampa Bay Times, we're not sure who will be in charge of the newspaper's Insider Poll.
So Florida Politics launched its own survey series, the "Florida Influencer Poll."
We asked a panel of political consultants, fundraisers, PR mavens, lobbyists, and top staffers to weigh in on the issues influencing Florida politics.
The results of the first poll are in. To read them, click on the links below.
— Ron DeSantis' first weeks turned some heads.
— Sports betting a no-go, pot deadline in doubt.
— SITUATIONAL AWARENESS —
—@MarcoRubio: All the signs of #Cuba directed misinformation campaign: -Use shell company to pay for suspicious flights; -On day aid arrives at border stage the discovery of guns on flight; -Now [Nicolás] Maduro will say he's blocking aid to prevent gun smuggling
—@Parscale: By Election Day 2020 we will have spent nearly three years building the most powerful campaign ever seen in politics. We will have the ability to contact directly with nearly every @realDonaldTrump voter in some method.
—@TheRickWilson: Seriously. @JeffBezos just demonstrated the power of courage and transparency in a way that's more valuable in this era than you know.

—@MattDPearce: Getting word that every journalist in the South is currently at the public library looking for politicians in yearbooks.
—@KyleTBlaine: fwiw "here comes the oppo" and "this is an oppo dump" are lazy takes which usually signal to me the person making them doesn't understand reporting
—@BiancaJoanie: Can someone smarter than me please explain if the govt. of Puerto Rico acting as a state in coordination with the federal government or as a sovereign nation or neither?
—@SenJanetCruz: A good start, but a bonus is not a raise. We want Florida to lead the nation but are not paying our teachers the national average. Our teachers and our students deserve more.
—@AGAshleyMoody: New report in @theledger shows crime down 5.9% in Polk County during 2018. This is a strong testament to the hard work and sacrifice of all the city and county law enforcement officers serving that area. Thank you for your service.
—@KamiaBrownFL45: Since my election, I have fought to protect the right to privacy for the families of victims of #Pulse & other acts of violence in Florida. I am happy to see House leadership is making my legislation a priority in committee this year
—@MDixon55: General counsel for the Citrus County Hospital board just referred to childbirth as mothers having to "birth their youngins"
— DAYS UNTIL —
'Hamilton' comes to the Straz Center — 4; Pitchers and catchers begin reporting for MLB Spring Training — 4; Valentine's Day — 6; Federal government runs out of funding (again) — 7; Fat Tuesday — 25; 2019 Legislative Session starts — 25; Tampa mayoral election — 25; 'Captain Marvel' release — 28; Players Championship begins — 34; St. Patrick's Day — 37; Jacksonville municipal first election — 39; Scott Maddox corruption trial begins — 49; Major League Baseball season begins — 49; Final season of 'Game of Thrones' begins — 65; Easter — 72; 2019 Legislative Session ends (maybe) — 84 2020 Democratic presidential primary debates begin — 119; 2019 General Election — 270; Iowa Caucuses — 357; 2020 General Election — 634.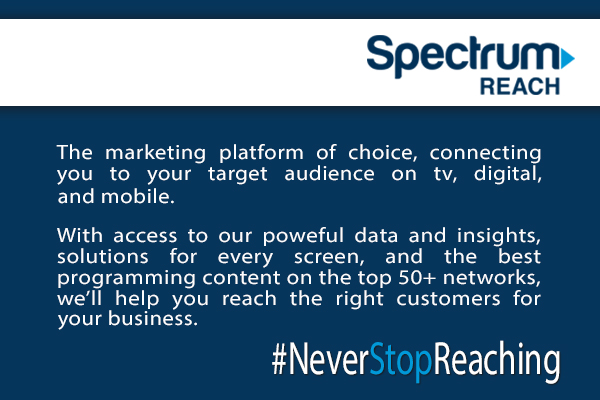 — TOP STORY —
"Senate unlikely to revisit beach access law" via the News Service of Florida — Senate President Bill Galvano and Senate Majority Leader Kathleen Passidomo do not intend to reconsider a 2018 law (HB 631) that put in place an extensive process for local governments before they can continue so-called customary use of privately owned beach property above the mean high-water line. The new law fueled heated debates after some coastal property owners in Walton County were quick to keep people off dry sand portions of beaches. In November, Galvano said he did not want to revisit the issue, and Passidomo agreed. "People need to understand that most of the beaches in Florida are public, open to the public and they will never be closed," said Passidomo, who said the new law is meant to protect private property rights, not limit access to beaches. Passidomo said the law, which she championed last year, is controversial because it is misunderstood.
— Flashback to what we wrote just last week: "Dozens file to assert property rights in Walton County beach access suit" via Jim Rosica of Florida Politics
— THE NEW ADMINISTRATION —
"DeSantis says teachers would get $422 million more under expanded bonus program" via Marlene Sokol of the Tampa Bay Times — Speaking at Armwood High in Hillsborough County, the new Republican Governor pitched a $422 million expansion of the Best & Brightest bonus program and an additional $10 million a year for teacher recruitment. Best & Brightest awards would no longer be tied to the college entrance exams, such as the SAT and the ACT, that teachers took long before they began their careers. DeSantis also proposed a "bad actor list" to stop failed charter schools, which are publicly funded but privately operated, from reopening elsewhere in the state.
"DeSantis' school tax proposal raises concerns among House Democrats" via Jeffrey Solochek of the Tampa Bay Times — In his education budget proposal, DeSantis proposes following the same taxing practice as the past three years — lowering the local property tax rate to keep collections stable, with the exception of the rate charged on newly added construction. "I am all for being able to save taxpayer dollars," Rep. Susan Valdes, said during a brief meeting of the House PreK-12 Appropriations subcommittee. "But by the same token, do we really mean that education in the state of Florida is a 'paramount duty'? I don't know. I question that. I really do." Valdes and Rep. Patricia Williams, the panel's ranking Democrat, raised key points centered on districts' inability to keep up with rising expenses or to provide adequate pay for teachers, without the ability to bring in added revenue by taking advantage of rising property values.
Tweet, tweet:
To be clear…this group opposes $500 MILLION INCREASE in teacher bonuses/recruitment funds because its not an across-the-board raise for every teacher. https://t.co/eTC3mYZnvc

— Sara Clements (@SaraSClements) February 7, 2019
— THE PRESSING QUESTION —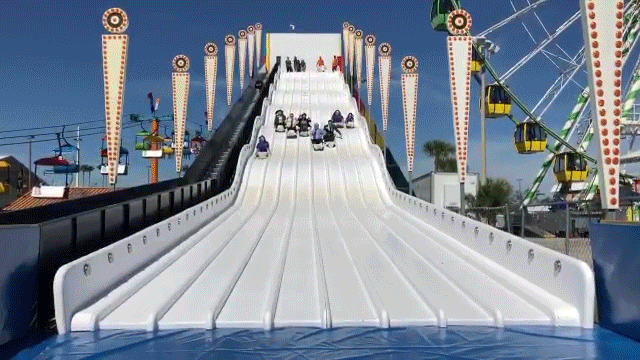 — ROAD TO SESSION —
Happening this weekend — Top Florida GOP lawmakers hosting annual Mardi Gras fundraiser — It's time to start fundraising for 2020 and the slate of special elections lined up for the Florida Legislature. Top Republican lawmakers plan to do just that. Senate President Bill Galvano and House Speaker José Oliva will continue the tradition of holding a pre-Legislative Session fundraiser at Universal Studios in Orlando. The fundraiser is a joint venture of the GOP's Senate Majority and House Majority funds. The fundraiser kicks off at 8 a.m. with a VIP tour of Universal Studios and Islands of Adventure, followed by an 11:30 a.m. lunch and a 5 p.m. dinner reception at City Walk. The fundraiser will conclude with a VIP viewing of Universal's Mardi Gras Celebration Parade.
"Jeff Brandes says there's a 50-50 chance of lawmakers meeting Governor's deadline to repeal smoking ban" via John Lucas of The Capitolist — "I think the governor has explicitly told the Legislature what he intends to do and I think they should 100 percent expect him to keep his word and do it," Brandes said. "I think that will motivate them and I think it will guide the Legislature in future decision-making as it relates to a governor who has put his cards on the table." DeSantis gave lawmakers until March 15 to come up with a plan to repeal the smoking ban that the Legislature passed last year implementing the medical marijuana amendment. The governor says the ban defies the will of the voters who overwhelmingly adopted the measure. If legislators don't meet the deadline, DeSantis has vowed to drop the state's appeal of a court decision that ruled the ban on smoking medical marijuana is unconstitutional. "I don't believe the governor is bluffing," Brandes said.
"'Fetal heartbeat' bill emerges in Senate" via the News Service of Florida — Sen. Dennis Baxley filed the proposal (HB 792) that would bar doctors from performing abortions after fetal heartbeats are detected. In a prepared statement, Baxley pointed to the number of abortions since the U.S. Supreme Court's landmark Roe v. Wade decision in 1973. "It's time for us to face our history of the last 46 years and the 60 million faces of our offspring that we have extinguished," Baxley said. "The heartbeat has always been the clear signal of the presence of life, and that life must be protected." State Rep. Mike Hill filed an identical bill (HB 235) last month, drawing opposition from abortion-rights supporters.
"House readies renewed push on hospital regulations" via Christine Sexton of the News Service of Florida — Florida is one of 35 states that have laws designed to require health care providers to justify the need for certain types of new facilities and services. Some GOP lawmakers, including Speaker Oliva, argued that such regulations unnecessarily drive up the cost of health care by artificially restricting the market and maintain that the state should take more of a "free market" approach to health care. Molly McKinstry, a deputy secretary for the Florida Agency for Health Care Administration, told House members that in recent years most new hospitals have gone through the state's current process without getting bogged down in regulatory fights. Those fights, which often include a hearing before an administrative law judge, can drag out for one to two years.
"Long-term health insurance fix proposed" via Florida Politics — A legislative fix may be on the horizon for issues in Florida's long-term health insurance market. HB 673, filed Wednesday by second-term Jacksonville Republican Jason Fischer, is intended to counter what Fischer calls "unsustainable rate hikes … by relieving [senior citizens] from too-high rate hikes and ensuring continued access to the benefits of a life insurance product," Fischer asserted. The bill "broadens the liability base by bringing both life and health insurers into the assessment base, while maintaining a valuable product for Florida seniors and protecting the state against any future insolvencies." The federal government estimates 12 million senior citizens will require long-term care by 2020, and those demographic pressures are exacting pressures on insurers that can lead to insolvency. Florida is particularly hard hit currently.
"Kelli Stargel, Ardian Zika to ensure lifesaving beverage gets insured" via Jacob Ogles of Florida Politics — Insurance won't fully cover the drinks, known as enteral formulas, because most who consume them do so in addition to their diet. The beverages total up to about $26,000 a year. New legislation filed by state Sen. Stargel and state Rep. Zika could plug a hole in state law and make sure access to this liquid doesn't leak through the cracks. Remington Walls suffers from a rare food allergy called eosinophilic esophagitis, which prevents him from eating any solid food. As long as he maintains access to his drinks, he can live an active life attending class, playing sports and keeping up with his college class load. But without them, he will starve to death. Initially, Stargel tried to tackle the problem through the budget item the last Session. But that approach didn't withstand negotiations between the House and Senate. This year, she decided to push for legislation.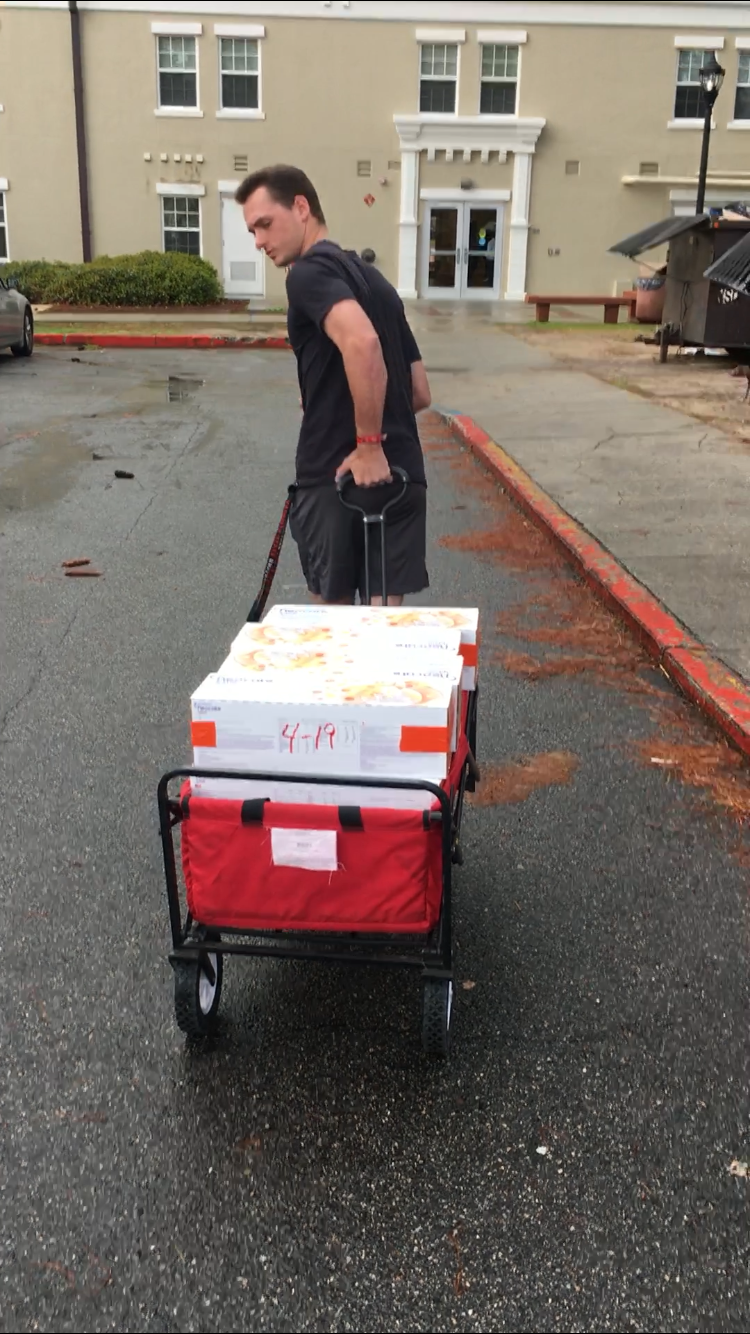 "House bill to ban fracking alarms activists, who call it an industry-friendly 'beard' bill" via James Call of the Tallahassee Democrat — The Agriculture and Natural Resources Subcommittee posted a proposal that rejects a fracking definition that lawmakers have crafted during three years of debate and approved by two Senate committees in 2018. A Sierra Club spokesman called the measure "a beard," that purports to be a ban but opens a loophole big enough to allow fracking to occur in Florida. The committee bill (PCP ANRS 19-01) defines fracking as a method that injects a "high rate" of fluids into the ground. The use of the term "high rate" sent environmentalists into an organizing frenzy.
"House panel takes up restrictions on one-way attorney fee" via Michael Moline of Florida Politics — Legislation targeting Florida's one-way attorney fee appeared to gain momentum during a hearing before the House Civil Justice Subcommittee. Members listened sympathetically as insurance industry leaders and Insurance Commissioner David Altmaier made their case that the attorney-fee statute encourages abusive litigation that drives up premiums paid by policyholders. This marks at least the third year that the Legislature has debated the larger issue of assignment of benefits, or AOB, abuse involving property insurance. But the problem also extends to no-fault insurance, auto glass, and other insurance lines. Some see attorney fee reform as a way to eliminate an incentive for contractors and their attorneys to sue. "I loved your description of the whack-a-mole syndrome," Chairman Bob Rommel told James Lynch of the Insurance Information Institute, who'd described how crackdowns involving one line have pushed plaintiffs' attorneys into others.
Strike-all drafted for Senate AOB bill — Senate Judiciary Committee Chairman David Simmons has written a strike-all amendment to Sen. Doug Broxson's assignment-of-benefits bill, reports Alexandra Glorioso of POLITICO Florida. SB 122 would block homeowners from signing over some of those benefits. Simmons is taking a different tack. Rather than changing insurance law, he's looking at AOB from a consumer protection angle and aiming to limit AOB contracts immediately necessary emergency repairs. "When you get somebody at 2 a.m. who has got water flowing all over his or her home with a water break … you sign whatever you can," Simmons told Glorioso. "No one should be able to take advantage of a homeowner during any of those kind of emergency circumstances." … Simmons changes somewhat mirror those requested by Thonotosassa Sen. Tom Lee, who said the bill should allow AOB to continue for emergency water repairs so homeowners can act quickly and avoid mold damage at their properties.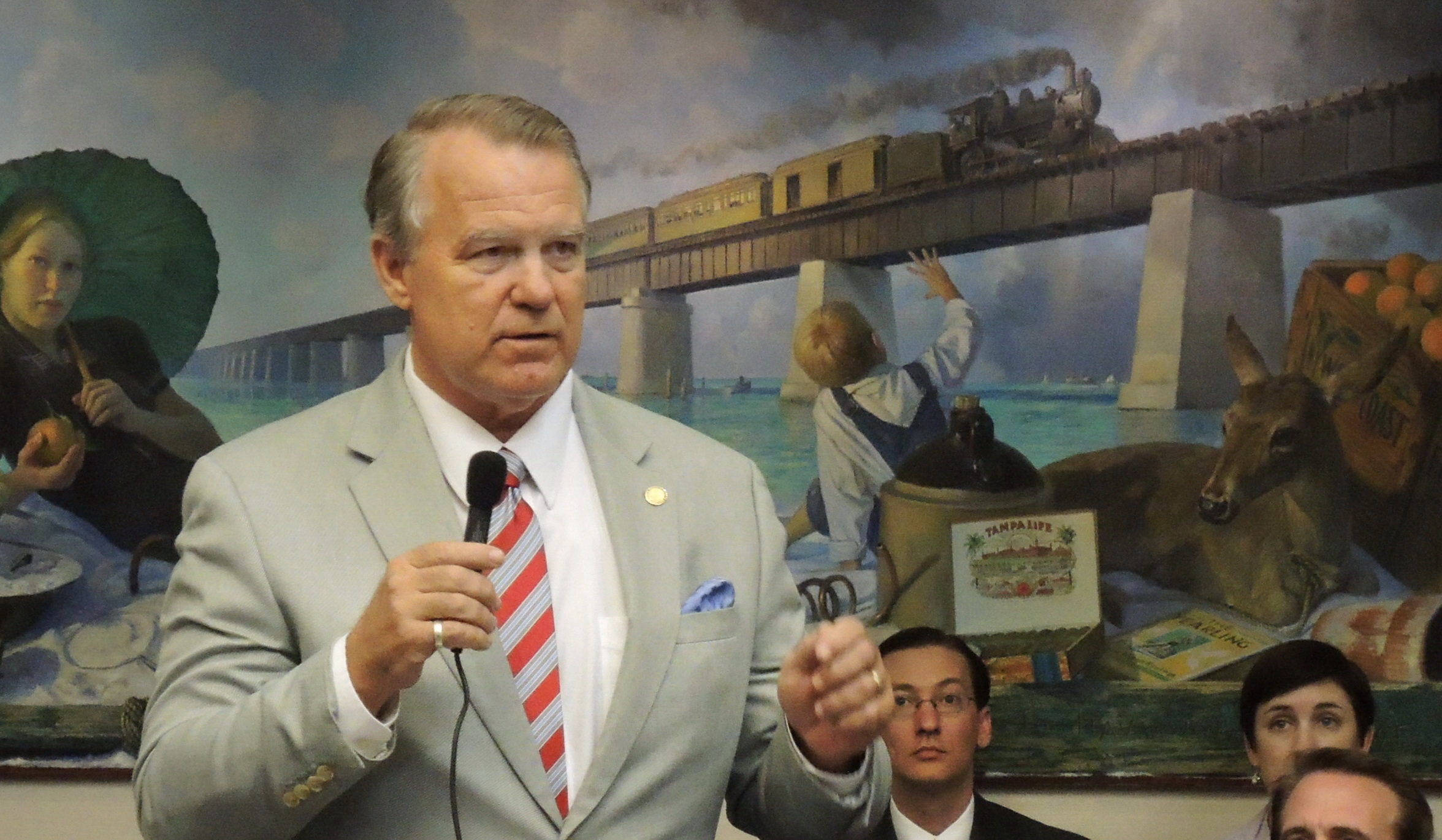 "Zika seeks to end Transportation Commission" via the News Service of Florida —  Zika filed HB 681, which would remove references to the commission from state law. The commission is perhaps best known for its role when a new secretary needs hiring for the Department of Transportation. The commission conducts interviews and provides a short list of candidates to the governor, who then selects a secretary — a process that recently took place when Gov. DeSantis named Kevin Thibault as secretary of the department. The nine-member commission supposedly does such things as recommend transportation policies and periodically review the state of the transportation system.
Tom Wright's bill to support military kids moves forward — The New Smyrna Beach Republican's legislation (SB 212) cleared the Military and Veteran Affairs and Space Committee unanimously. The "Interstate Compact on Educational Opportunity for Military Children" ensures a "smooth transition from school to school, at all levels of education," he said. "Children of parents enrolled in the military move regularly, which can become a difficult process for the family, attempting to relocate and become familiar with what is often a fresh environment, curriculum, and group of students to assimilate with swiftly. The Interstate Compact provides resources for the military children who must adjust to varied graduation requirements, involvement in extracurricular activities, and being appointed guardians if a parent is deployed." Since its start in 2008, the Compact is revisited by the Legislature every three years.
Bills filed to make 'donor breast milk' more affordable — Rep. Nicholas Duran of Miami and Sen. Lauren Book of Plantation, both Democrats, filed legislation (HB 653, SB 756) "to ensure financial support for the use of donated, pasteurized breast milk — a scientifically proven, lifesaving, cost-effective treatment for high-risk, premature infants," a news release said. Currently, donated and pasteurized breast milk is not a covered treatment under Medicaid. This milk is suited for the fragile digestive systems of these newborns than commercial formulas. "We have an obligation to care for our most vulnerable children," Book said in a statement. "Partial reimbursement for certified donor milk to prevent life-threatening conditions is the right thing to do morally, scientifically, and economically. We can save lives and save money. It is one of those rare situations where everyone wins."
"Lawmakers to consider keeping state utility watchdog" via Michael Moline of Florida Politics — The leaders of the joint House-Senate committee that oversees the Office of Public Counsel plan a thorough review of the office's operations, including whether its chief should be subject to periodic reconfirmation. Public Counsel J.R. Kelly has served since 2007 but has appeared before the Joint Committee on Public Counsel Oversight only three times — when first appointed and in 2011 and again in 2013 … It was the first time in six years that the oversight panel had even convened … Alternating chair Bobby Powell said he had no particular reconfirmation period in mind, or whether it will turn out to be necessary. He did raise the possibility of term limits, to which lawmakers themselves are subject.
Democratic lawmakers file legislation to 'directly disarm gun threats' — Sen. Lori Berman of Delray Beach and Rep. Richard Stark of Weston filed legislation to close what they called a "glaring weakness" in Florida's "red flag" gun safety law. The legislators held a news conference on SB 764 (the House bill is pending), which would enhance state law passed after the Marjory Stoneman Douglas High School shooting in Parkland. Among other things, the new legislation allows family members to petition a court directly to temporarily restrict someone's access to guns when they are a threat to themselves or others. "As mass shootings become so tragically commonplace in our society, it is imperative that we do everything we can to keep guns out of the hands of people in danger, especially those who pose a threat to others or themselves during a serious or suicidal mental health crisis," Berman said.
"He's saved Floridians billions. Will lawmakers keep him in the job?" via Lawrence Mower of the Tampa Bay Times — When Tampa Electric wanted a $134 million rate hike in 2013, James Ray "J.R." Kelly and Florida's Office of General Counsel fought them down to $57 million. In all, Kelly and the Office of General Counsel have saved Floridians billions of dollars in potential rate hikes since he took charge of its staff of 15 lawyers and accountants in 2007. But since then, Florida's House and Senate haven't reconfirmed him in the job. That could change — or not — this year. On Thursday, the group that's supposed to choose who leads the office — the Legislature's Joint Committee on Public Counsel Oversight — met for the first time since 2013. And most of their questions Thursday were about what Kelly's office does, and what they were supposed to do.
— ELECTRIC BOOGALOO —
Florida's regulatory framework is putting the brakes on electric scooters, a growing method of micro-transportation. 
"Current Florida law is ambiguous on how to classify the motorized scooters and regulations prohibit them from use on roads," reports Janelle Irwin Taylor. "Cities and counties can move forward with bringing electric scooter services in, but they can only do so by approving an ordinance, and they can only allow operation on sidewalks."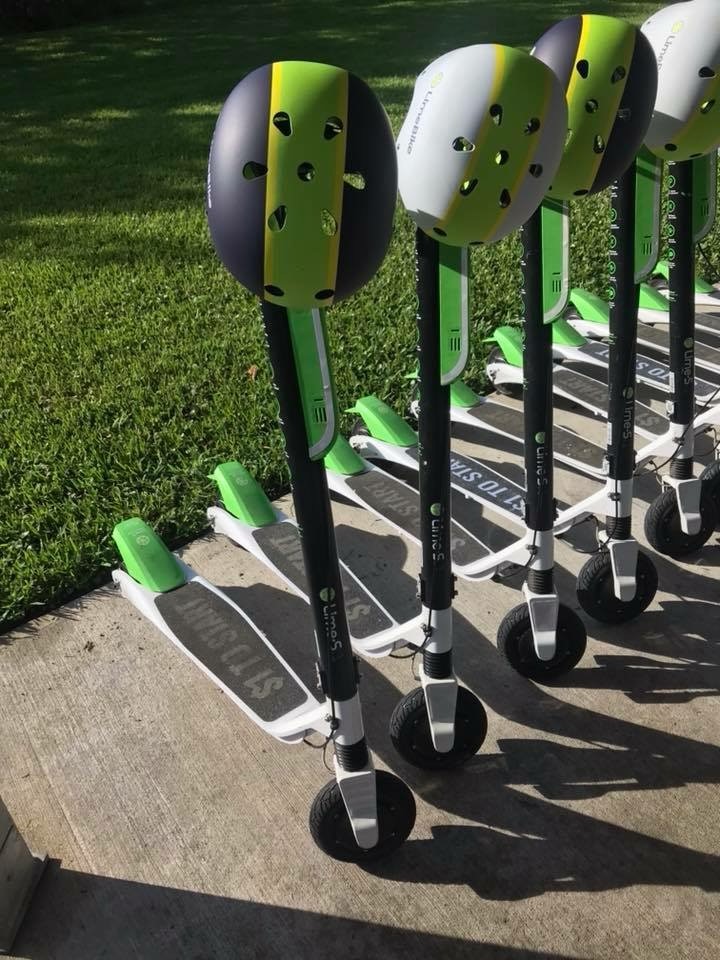 The problem: Precluding scooters from anywhere but sidewalks makes them less desirable by cities. "We just don't think that's safe in our downtown," said St. Pete Director of Parking and Transportation Management Evan Mory. 
The fix: House and Senate bills this year seek to provide more flexibility for companies by allowing cities and counties to pass ordinances allowing use on streets so long as the terms don't contradict state or federal laws.
The players: State Sen. Brandes and state Rep. Jackie Toledo have filed the legislation. One of the leading scooter providers to watch out for is Lime, which currently is up and running in Fort Lauderdale. 
— STATEWIDE —
"Pot problems: Jimmy Patronis calls for marijuana industry banking fix" via Jim Rosica of Florida Politics — The medical marijuana industry's cash-in-a-duffel-bag business model prompted state CFO Patronis to fire off a letter to President Donald Trump. Saying there was an "urgent need for federal regulatory guidelines around the banking of state-authorized medical marijuana businesses," Patronis told Trump it needed to be on the to-do list of William Barr, who will likely be the next U.S. Attorney General. "The size and staggering growth of the medical marijuana industry, paired with limited, regulated banking options, puts patients and employees in dangerous situations as potential targets for criminal activity," Patronis wrote.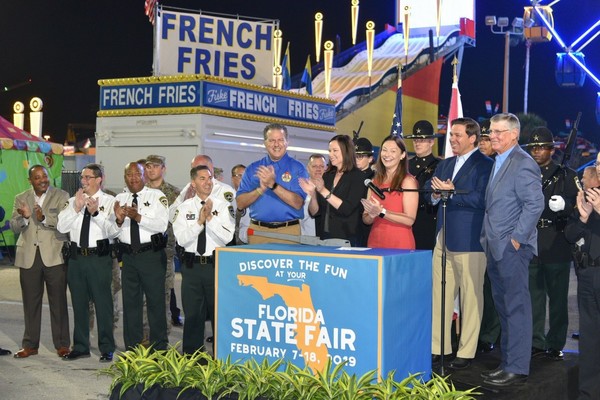 "Richard Corcoran: 'Changes have to be made' at UCF" via Scott Powers of Florida Politics — In Lake Mary for a Seminole County Regional Chamber of Commerce breakfast, Corcoran told reporters that he has complete confidence in the investigations underway by the House and the Florida Board of Governors into what happened when UCF used $38 million of operating money to build a new classroom building, spent another $14 million on other construction projects, and set another $33 million to do likewise, though it was never spent. Corcoran declined to express any confidence in the UCF Board of Trustees or administration. Corcoran, who is leaving the inquiries for now to the Board of Governors and House Public Integrity and Ethics Committee Chair Tom Leek's committee, under the direction of House Speaker Jose Oliva, sounded as if he expects more fall out.
"Michael insured losses near $5.53 billion" via the News Service of Florida — As of Friday, 143,600 claims were filed, with estimated insured losses of $5,527,887,797. That was up from 143,055 claims and estimated insured losses of $5,411,076,066 a week earlier. In all, 75.2 percent of claims were closed as of Friday. Bay County had the most reported claims, with 86,533. Next was Jackson County, with 13,821; Leon County, with 9,746; Gulf County, with 8,106; Gadsden County, with 5,992; Calhoun County, with 4,051; Washington County, with 3,440; and Franklin County, with 2,241.
"Gulf Power requesting to add $8 surcharge to bills to cover Hurricane Michael costs" via Jim Thompson of the Panama City News-Harold — Gulf Power is proposing an $8 per month surcharge (actually $8.21, according to the utility's figures) for residential customers using 1,000 kilowatt-hours of electricity per month. For residential customers, the surcharge would "keep Gulf Power customer bills lower than January 2018," according to a release. If the PSC approves Gulf Power's request, the bill for 1,000 kilowatt-hours of residential electricity will rise to $137.07 in April, according to the Gulf Power news release.
Just wonderful — "Hurricane Michael causes increase in respiratory issues" via Patrick McCreless of the Panama City News-Herald — According to Gulf Coast Regional Medical Center, its emergency room has averaged 200 patients a day since the hurricane, a record high for the hospital that normally sees about 180 a day. Bay Medical-Sacred Heart also has seen a jump in emergency room visits. Hospital officials said respiratory illnesses triggered by hurricane fallout have helped cause the rise in visits. From sinus infections to asthma, the spike in illnesses is a problem some area physicians and pharmacists said they've seen too since the storm. "It's true that we're seeing an increase in respiratory illnesses," said Laura Purdue, emergency room director for Gulf Coast Regional, noting hospital officials have added staff to keep up. "This is a direct effect of the storm." Many are blaming the mold and constant construction activity for the issues.
"Grieving dad confronts former Parkland school watchman: 'I'm not through with you yet!'" via Megan O'Matz and Tonya Alanez of the South Florida Sun-Sentinel — Andrew Pollack used those words to taunt a former school guard involved in the mass killing at Stoneman Douglas High School. Pollack showed up at a ballfield at Pine Trails Park in Parkland and heckled former school security monitor Andrew Medina, who had failed to confront a scrawny teen trudging onto the Stoneman Douglas campus carrying a rifle bag. Pollack is suing Medina for negligence for his role in the 2018 massacre, which killed 17 people, including Pollack's daughter, Meadow.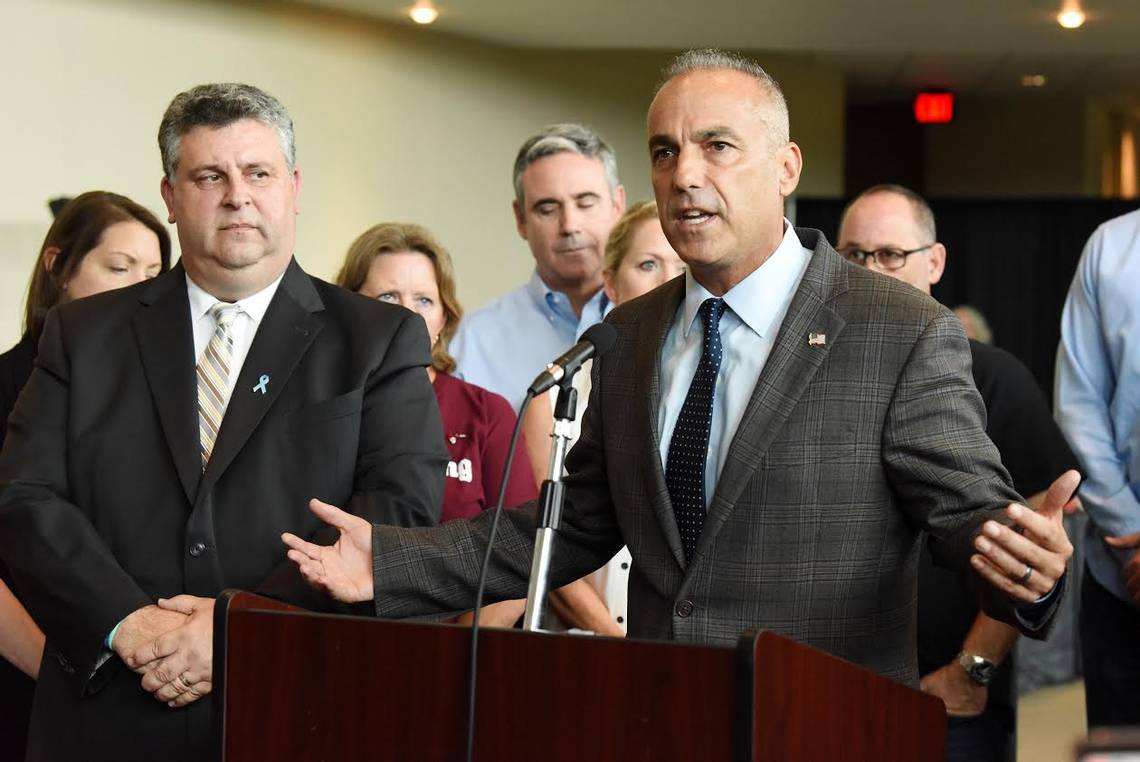 "DOE reviews Nation Christian Academy amid TCPalm investigation into school, Mike Woodbury" via Cheryl Smith, Miranda Moore and Jon Santucci of TCPalm — Nation Christian Academy has been the subject of TCPalm's ongoing investigation since the Oct. 31 publication of a story revealing YouTube audio of Coach Woodbury berating and threatening a student from Haiti who played basketball. At the time, Woodbury also was listing himself on various records as CEO and/or president, but TCPalm does not know his role in the school today. In August, other school officials apparently were changing the name from Nation Christian and the ownership from Woodbury to "Barnabas Christian School," and referenced "the measures we have taken, since last week's viral video," according to emails to DOE. TCPalm, which recently discovered Woodbury has a criminal record in Maine, is investigating whether the school complies with all city, county, state, and federal laws and policies.
"Charter school principal has a warning for school shooters. We are going to put them down" via Jessica De Leon of the Bradenton Herald — Should an armed intruder ever get onto the campus of Manatee School for the Arts in Palmetto, they will not have fair fight on their hands. They, according to Principal Bill Jones, will be met with swift, overwhelming and deadly force by guards carrying semi-automatic rifles. … Manatee School for the Arts, which has more leeway than regular public schools, has taken a more aggressive approach to the guardian program, hiring only military veterans with combat experience and arming them with Glock handguns and Kel-Tec RDB 17-inch semi-automatic long-guns, both which they carry at all times. The rifle is a bullpup, a configuration that allows for a shorter firearm with a long barrel, and uses .223 caliber ammunition, same as an AR-15.
"Federal agents interview employees at embattled CareerSource centers" via Mark Puente and Zachary Simpson of the Tampa Bay Times — A Clearwater-based FBI agent and a special agent from the U.S. Department of Labor's Office of Inspector General are working the case. "They're outlining all the stuff they want to do," new CareerSource Pinellas CEO Jennifer Brackney said. She said the agents interviewed employees who handled job placements. Led by CEO Edward Peachey, CareerSource Pinellas and its former sister office, CareerSource Tampa Bay, came under intense scrutiny last year following a series of reports detailing how the centers overstated their success at using tax dollars to help people find work. The agencies took credit for finding jobs for people who never sought their help and used a bonus program to reward employees with money for reporting high job placement numbers. They drew down millions in federal funding and were hailed as jewels of Florida's network of 24 CareerSource agencies under then-Gov. Rick Scott.
"Ashton Hayward declines appointment to Triumph Gulf Coast board" via Jim Little of the Pensacola News Journal — Triumph Gulf Coast Chairman Don Gaetz said the board was notified over the weekend by the Governor's office that former Pensacola Mayor Hayward had declined the appointment. Triumph Gulf Coast is a nonprofit board created by the Legislature to distribute $1.5 billion from a BP settlement from the 2010 oil spill for economic development grants in the eight Panhandle counties affected by the spill. Scott's appointment of Hayward was a part of almost 100 appointments made in the final days of his administration before taking his seat in the U.S. Senate.

— LOCAL —
First in Sunburn — Shevrin Jones launches inaugural campaign video for Senate District 35 bid — Jones released a three-minute long video to kick off his 2020 campaign for the SD 35 seat. It begins with Jones recalling advice from his father to "make an impact on people." "I'm running for Florida's 35th Senate District because we have so much work to do," said current Rep. Jones, who is term-limited in the House. "I'm not in it for another title. I'm in it because I serve you." The video includes several people including students, family members, and mentees of Jones who talk about how Jones has impacted their lives. "He is a visionary," said Jones' father, Eric, of his son. "A visionary doesn't wait for everyone to understand what he's doing, and so there's not stopping him because he sees it. And because he sees it, he does it." "I cannot do this without your help," Jones added. "Join me in building this people-powered campaign to include everyone in this district."
To view the ad, click on the image below:
Another superintendent backs Jason Shoaf — Gulf County Superintendent Jim Norton is endorsing Shoaf, a Republican, as he seeks to replace former state Rep. Halsey Beshears. Norton has long known Shoaf. "He'll be a strong voice for our small towns," Norton said. "He understands the complexity of issues we face, and he'll be a leader in helping us navigate them through the coming years." Shoaf, a member of the Triumph Gulf Coast board, also carries support from Wakulla Superintendent Bobby Pearce. Shoaf's likely primary opponent is Mike Watkins, CEO of Big Bend Community Based Care.
"Shawn Harrison still not ruling out District 38" via William March of the Tampa Bay Times — Former Tampa City Council member and state Rep. Harrison still isn't ruling out jumping into the District 38 state House special election, even though former Pasco County GOP Chairman Randy Maggard appears to be building Republican Party establishment support. Harrison lost his North Tampa District 63 House seat, a notorious swing district, in the November election. He'd have to move to serve east Pasco's District 38, which is being vacated by Rep. Danny Burgess, newly appointed head of the state Department of Veterans Affairs.
"Amendment 4 is already changing Tampa's electorate. Here's how." via Langston Taylor of the Tampa Bay Times — When the law took effect, supervisors of elections' offices were as busy as they get before statewide general elections, despite it being January in an off-year. In Tampa, 426 people registered to vote that week, about 2.5 times as many as the weekly average in the months before. At the beginning of 2019, 22 percent of Tampa voters were black. But on Jan. 8, the first day of Amendment 4, the black share of those registering to vote skyrocketed to 47 percent. For the entire week, black people made up 35 percent of new registrations. At the beginning of the year, registered Democrats outnumbered Republicans in the city, 46 percent to 26 percent. Among those who enrolled during the first week Amendment 4 was in effect, the difference was even starker: 55 percent to 15 percent.
"Internal poll shows David Straz closing in on Jane Castor" via Florida Politics — The Kitchens Group poll, commissioned by the Straz campaign, found the retired banker and philanthropist with 15 percent support among "highly likely mayoral voters." Castor, a former Tampa Police Chief, earns 36 percent support. The only other contender breaking double digits in The Kitchens Group poll was former County Commissioner Ed Turnachik, who was the pick for 10 percent of respondents. The Kitchens Group said that "after exposing the voters to detailed information about Castor and Straz," the margin shifts to 47-29 percent, advantage Castor. There may also be a ceiling on Castor's electoral performance, the polling memo asserts. "Other data clearly indicates the voters' resistance to her candidacy is a result of controversies during Castor's time as police chief. The data clearly indicates this race is now a contest between Castor and Straz."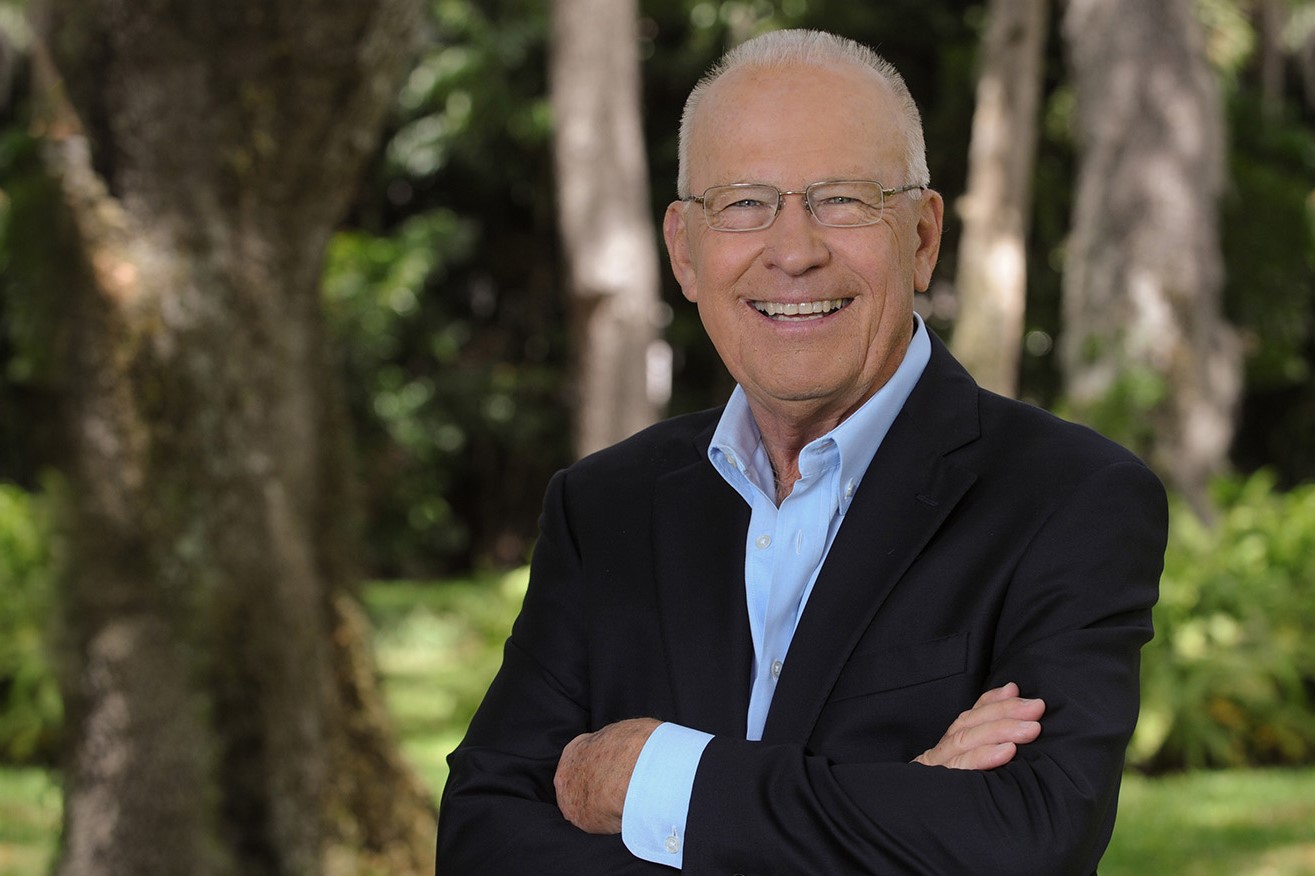 — D.C. MATTERS —
"Congress nears border security deal, but Trump's support unclear" via Burgess Everett, Sarah Ferris and Heather Caygle of POLITICO — Democrats and Republicans have been trading offers all week, with any deal likely to provide more funding for technology and perhaps some new money for fencing on the southern border with Mexico, according to Senators and aides. Whether Trump will sign off on an agreement that's sure to give him less than the $5.7 billion is not yet clear on Capitol Hill. But he's likely to be presented with few other options: Senate Majority Leader Mitch McConnell opposes a short-term funding bill to extend talks, and there's no desire for the president to declare a national emergency among GOP leaders. "Everybody is feeling increasingly upbeat about the possibility of getting a deal. The question is whether it's something the president can sign,'" Sen. John Thune of South Dakota, the GOP whip, said. "I don't think anyone knows the answer to that."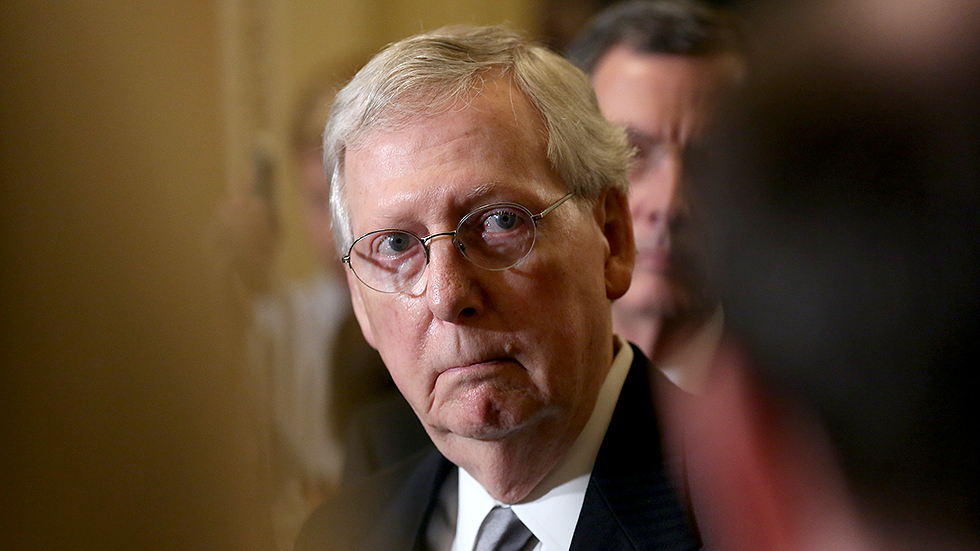 "Trump maintains support in Florida despite government shutdown and wall fight" via Anthony Man of the Sun Sentinel — Florida voters' views of President Donald Trump's performance remained virtually unchanged in January, even as his support nationally dropped, a new poll shows. Polling from Morning Consult, released Thursday, shows 46 percent of Florida's voters approved of Trump's performance in January with 50 percent disapproving.
"Parkland attack fueled big shift in America's gun politics" via Lisa Marie Pane of The Associated Press — Peter Ambler, executive director of Giffords, the gun violence prevention group founded by former Rep. Gabrielle Giffords, said: [P]eople "didn't get elected despite their advocacy for safer gun laws. They got elected because of their advocacy for safer gun laws. They made that a core part of their message to the American people." At the state level, a surge of gun-control measures was enacted, including increasing the minimum age for purchasing a firearm and requiring waiting periods. The number of states with so-called "red flag" laws — which allow temporary confiscation of weapons from people deemed a safety risk — doubled. At the federal level, for the first time in modern history, gun-control groups outspent the powerful NRA on the 2018 midterm elections. The new Democratic majority in the House this week held its first hearing on gun control in a decade.
Rick Scott says he'll support Attorney General nominee William Barr — Scott signaled his official support late Thursday after the Senate Judiciary Committee advanced Barr's nomination. "I had a great meeting with William Barr today, and I'm proud to support his confirmation as Attorney General," Scott said in a statement Thursday. "Mr. Barr is undoubtedly qualified and fully committed to fighting for and serving the American people as head of the Department of Justice. I hope the Democrats put their political games aside and allow his confirmation process to quickly move forward. We've had enough of their stalling tactics on a variety of issues in recent weeks, and this nomination is too important to delay." Barr's confirmation vote was delayed late last month amid concerns from Democrats. The full Senate is expected to vote on Barr's nomination next week.
Scott supports 'Born-Alive Abortion Survivors Protection Act' — Scott announced his cosponsorship of S. 130, the "Born-Alive Abortion Survivors Protection Act." Scott said he signed similar legislation into law as Governor in 2013. "I will always fight to protect children; the recent embrace of late-term abortion by the New York state Legislature and infanticide by Virginia Gov. Ralph Northam is shocking, and exactly why we must take action," he said in a statement. "As a father and grandfather, every child is a special gift who deserves to be welcomed into the world with open and loving arms. This should not be a political fight, and all my colleagues should support this important legislation to make sure all babies are valued."
Stephanie Murphy makes history as 1st Vietnamese-American House Speaker Pro Tempore — Congresswoman Murphy presided over the House floor for the first time as the Speaker Pro Tempore of the U.S. House. In this role, Murphy presided over legislative business, recognized members on the floor for debate, and controlled the allocation of time. This important event marks the first time a Vietnamese-American presided over any chamber of Congress. "I am honored to serve as Speaker Pro Tempore and preside over the legislative business of the House of Representatives. I know this historic tradition carries a lot of responsibility, and I'm incredibly grateful for the opportunity. I welcome the inclusivity of this new Congress, which allowed me to serve in this role in the first place," said Murphy.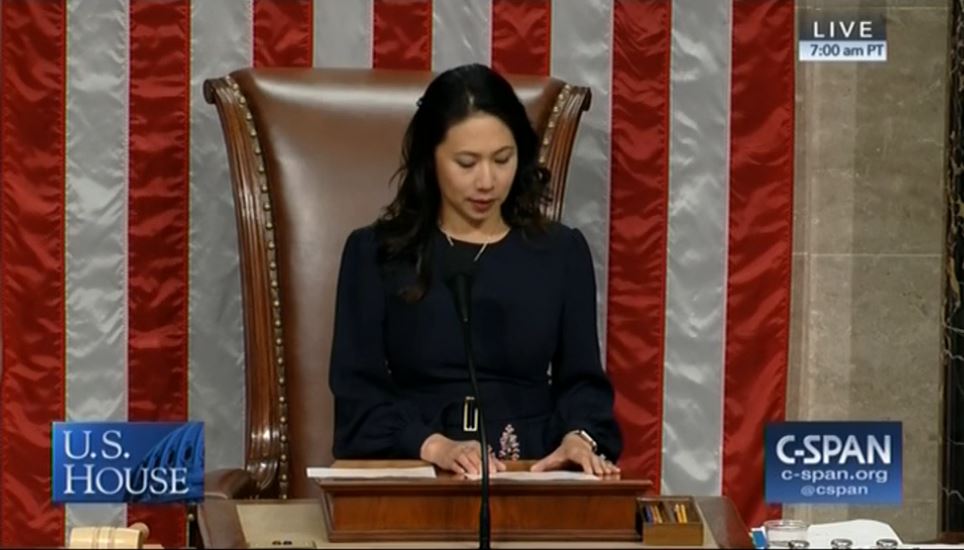 "Debbie Mucarsel-Powell on list of vulnerable 2020 House members" via Ryan Nicol of Florida Politics — Members of the Democratic Congressional Campaign Committee (DCCC) expect a tough race in 2020 for freshman U.S. Rep. Mucarsel-Powell, according to a list released by the group Thursday. Mucarsel-Powell, who represents Florida's 26th Congressional District, was one of 44 Democratic House members named to the DCCC's Frontline Program. According to the DCCC, the program "is designed to provide Democratic members of Congress from the most competitive seats with access to strategic analysis, campaign guidance and fundraising prioritization to ensure they have both the resources and cutting edge information they need to execute effective reelection campaigns."
"Mitt Romney heads to Florida" via Washington Examiner — Newly elected U.S. Sen. Romney of Utah "is traveling to Florida to mingle with Republican donors attending an annual NRSC finance retreat, the first of several trips planned to help protect the party's Senate majority in 2020." Romney, who has an expansive national fundraising network, "will leverage that to help colleagues up for reelection in 2020 and to help elect new Republicans to the Senate," a Romney adviser told the Examiner.
— OPINIONS —
"In the crosshairs of Roger Stone's pathological attack machine" via Bob Norman for the Columbia Journalism Review — The "satanic Zelig of Republican black ops," as journalist Mark Ames dubbed him, is often subject to an almost cartoonish rage. It's the wild anger that prompted him to tweet, after former New York Times Executive Editor Jill Abramson was fired, "DIE BITCH!" To call journalist Roland Martin a "stupid negro." To urge former CIA chief John Brennan to commit suicide before he dies in prison. To call CNN's Don Lemon a "cocksucker" among other choice words that finally prompted Twitter to ban Stone altogether. Behind the scenes, Stone warmly courts the media. I'd never seen anything like the Stone smear. Understanding Stone has helped me to understand Trump's own political maneuvers. Another Stone "rule" concerns those he attacks: "Open multiple fronts on your enemy. He must be confused, and feel besieged on every side." He held fast to that twisted principle while going after me.

— MOVEMENTS —
Personnel note: Michael Johnston to become Deputy Secretary at DBPR — Johnston will be deputy secretary of business regulation at the Department of Business and Professional Regulation, he posted on Facebook this week. "I'm appreciative of the trust placed in me by the DeSantis Administration and for those who advocated on my behalf to transition into this new role," he wrote. For the last seven years, he has been chief information officer of the Department of Agriculture and Consumer Services, according to his LinkedIn profile. The 1997 FSU grad also has been an Information Technology Manager for the Department of Management Services.
First in Sunburn — Patricia Babcock named DCF's Deputy Secretary — The veteran children's advocate is now second-in-command at the Department of Children and Families, according to an organizational chart issued this week, assisting Secretary Chad Poppell. According to her LinkedIn profile, she has been co-director of the Florida State University College of Medicine Center for Integrated Healthcare since 2016, and was interim director of the Florida Institute for Child Welfare, also housed at FSU. Babcock also has been President of System Solutions for Children in Tallahassee, which provides in-home infant mental health therapeutic services to children and their families. Through a DCF grant, Babcock recently "developed a behavioral health curriculum and administered the training to nearly 400 employees, including child protective services investigators and supervisors," according to an FSU news release.
Personnel note: William J. Schifino Jr. named to state JQC — The Gunster law firm announced that Schifino, managing shareholder of its Tampa office, was appointed to the Judicial Qualifications Commission (JQC) for a six-year term. The 15-member commission investigates complaints against judges and recommends disciplinary action to the Supreme Court. Schifino is a Florida Bar appointee; the Bar appoints two members to the commission, and the Governor appoints the remaining members. "I'm honored that I will have the opportunity to continue to serve the citizens of the state of Florida and thankful The Florida Bar appointed me to this important position," Schifino said. He was president of The Florida Bar in 2016-17 and was a member of the 2017-18 Florida Constitution Revision Commission.
New and renewed lobbying registrations:
Ryan Anderson: Hospital Corporation of America
Keith Arnold, Marnie George, Jim Magill, Buchanan Ingersoll & Rooney: Florida Public Transportation Association
Albert Balido, Edgar Fernandez, Anfield Consulting: Sea and Shoreline
Brian Ballard, Robert Burleson, Chris Dorworth, Ballard Partners: Southeast Highway Guardrails & Attenuators, Sunfest Herbs
Melanie Becker: Universal City Development Partners dba Universal Orlando
Angela Bonds, French Brown, Michael Dobson, Martha Edenfield, Brittany Finkbeiner, Cari Roth, Jennifer Ungru, Dean Mead: VerifiedVoting.org
Jorge Chamizo, Nichole Geary, Cory Guzzo, Floridian Partners: Broward County
Christian Doolin, Robert P. Jones & Associates: Baker County Board of County Commissioners
Henry Handler, All Florida Solutions: Palm Beach County Sheriff's Office
Nick Iarossi, Andrew Ketchel, Scott Ross, Chris Schoonover, Capital City Consulting: Reed Hein & Associates
Milli Jones, Ard Shirley & Rudolph: Farm Share
Matt Jordan: American Cancer Society Cancer Action Network and its Affiliates
Natalie Kelly, Acclaim Strategies: Share the Care
Ryan Matthews, Peebles Smith & Matthews: Florida Acupuncture Association
Travis Mitchell, Louis Betz & Associates: Comedy Hall of Fame
RJ Myers, Suskey Consulting: Golden Ventures
Paul Owens: 1000 Friends of Florida
William Rubin, Heather Turnbull, Melissa Akeson, Amy Bisceglia, Erica Chanti, Chris Finkbeiner, Matthew Sacco, Rubin Turnbull & Associates: Southeast Laborers' District Council, Sunrise Sports and Entertainment, Wellpath
Jonathan Setzer, Florida Alliance Consulting: Impower
Alan Williams, Meenan: Wayne Barton Study Center
— WEEKEND TV —
Facing South Florida with Jim DeFede on CBS 4 in Miami: The Sunday show provides viewers with an in-depth look at politics in South Florida, along with other issues affecting the region.
Florida This Week on Tampa Bay's WEDU: Moderator Rob Lorei hosts a roundtable with attorney Jessica Ehrlich, political consultant Ron Pierce, Tampa Bay Times reporter Zachary Sampson and PolitiFact Managing Editor Katie Sanders.
In Focus with Allison Walker-Torres on Bay News 9: A discussion of education oversight in Florida and the recent legislation Democrats filed to make the Education Commissioner an elected position. Joining Walker-Torres are state Sens. David Simmons and Janet Cruz; Dr. Danielle Thomas, Florida PTA legislation committee chair; and Dr. Sarah (Sally) Butzin, vice president and education chair, League of Women Voters of Tallahassee.
Political Connections on CF 13 in Orlando and Bay News 9 in Tampa/St. Pete: This week's show will feature state Sens. Darryl Rouson and Brandes, who will of discuss criminal justice reform; a recap of the State of the Union address; and PolitiFact Truth-O-Meter will rate a claim about a cost comparison meme regarding issues of national interest.
Politics on Your Side with Evan Donovan on News Channel 8 WFLA (NBC): Donovan continues his one-on-one interviews with candidates for Tampa Mayor. This week's guest is Ed Turanchik.
The Usual Suspects on WCTV-Tallahassee/Thomasville (CBS) and WJHG-Panama City (NBC): Gary Yordon and Steve Vancore will speak with Dr. Ed Moore and News Service of Florida political reporter Dara Kam.
This Week in Jacksonville with Kent Justice on Channel 4 WJXT: Guests include Rory Diamond, CEO of K9s for Warriors; Rick Mullaney of the Jacksonville University Public Policy Institute; and Gen. Mike Linnington, CEO of the Wounded Warrior Project.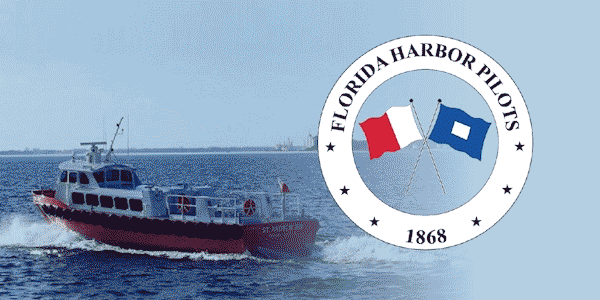 — ALOE —
"Good news for beachgoers: Florida waters are free of red tide algal blooms, FWC says" via Ryan Ballogg of the Miami Herald — The Karenia Brevis algae that cause red tide was only observed in four Southwest Florida water samples over the past week. The samples contained extremely low numbers of algae cells per liter, far below concentrations that would cause a harmful bloom. Background concentrations (1,000 cells per liter or less) of red tide were observed off Hillsborough and Lee counties and in Collier County, and very low concentrations (1,000 to 10,000 cells per liter) were observed off Monroe County. K. brevis was not observed in northwest Florida or along the east coast over the past week.
"A giant cross on the beach? The mystery of its origin may have been solved" via Howard Cohen of the Miami Herald — Robin Stowe called the Miami Herald to shed some light on the mysterious arrival. The cross, Stowe said, was erected as a memorial to her brother, Capt. Richard Baran, who disappeared while on a solo hunting trip in the Hatteras Inlet in North Carolina in January 2016. The Coast Guard suspended its search after covering 33 miles over eight hours. "I think it might be my brother's cross from the Hatteras in North Carolina," Stowe said. "A bunch of his friends went out there and Capt. Aaron Aaron built that cross and put it on the island." (Yes, Aaron's surname and first names are the same.) Putting that cross up as a memorial, she said, "was a labor of love and means a lot to us. We'd love to get it back."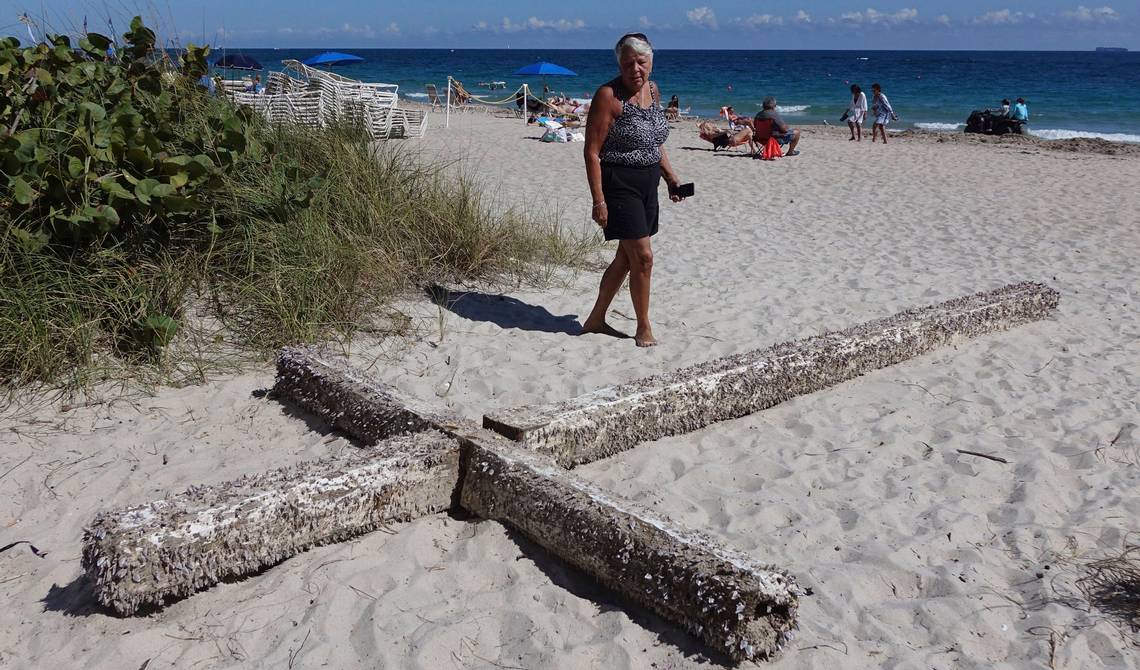 "Hey, Florida, lightning strike capital of the U.S. … Say goodbye to Dr. Lightning" via Jenny Staletovich of the Miami Herald — Florida is the lightning strike capital of the nation. Almost nobody knows that more intimately than John Jensenius. For nearly two decades, the National Weather Service meteorologist has had the grisly chore of collecting stats on lightning victims, archiving every fatal blow. From golfers to roofers, Jensenius recorded names, ages, locations, and the particular activity that led the victim to be in the wrong place at the wrong time. After nearly 42 years with the National Weather Service, Jensenius, better known as Dr. Lightning, retired. He plans to continue his work as a volunteer for the National Lightning Safety Council. But it does mark the end of a career that stretched from the days of the Teletype to the latest high-powered weather satellites.
"How the Apple store lost its 'wow factor'" via Hamza Shaban of The Washington Post — Industry analysts say that the same product woes and slowed upgrade cycle that led to Apple's declining sales are reflected in the waning perception of the stores themselves — with a focus on iterations of marquee products that no longer dazzle and lack immersive, loyalty-inspiring experiences. While the role of Apple's physical presence has evolved as online sales have become a larger component of connecting with customers, getting people into the stores remains a key target for Apple, especially in foreign markets such as India and China. Apple's growing services business — which includes iCloud, Apple Music and Apple Pay — and questioned why more of their stores are not dedicated to immersive experiences and converting Apple's massive 900 million iPhone users into monthly subscribers.
What David Johnson is reading — "Players Championship unveils new trophy for winner" via Garry Smits of the Florida Times-Union — The trophy, which is a full-bodied figure of a golfer at the top of his backswing, was made by a process called "electroforming." With computer modeling, the Tiffany designers incorporated the features of the 38 past winners of The Players, beginning with the only three-time winner, Jack Nicklaus, to the defending champion, Webb Simpson, on the head and face of the trophy. The figure is standing atop a sculpture of the Players Stadium Course No. 17 Island Green. Details include small waves in the water and the signature pilings created by architect Pete Dye. The trophy that the champion will receive is 17 inches tall and weighs 7.6 pounds. A permanent trophy will be on display at the TPC Sawgrass clubhouse and will be on top of a round base that will have the winners etched around its perimeter.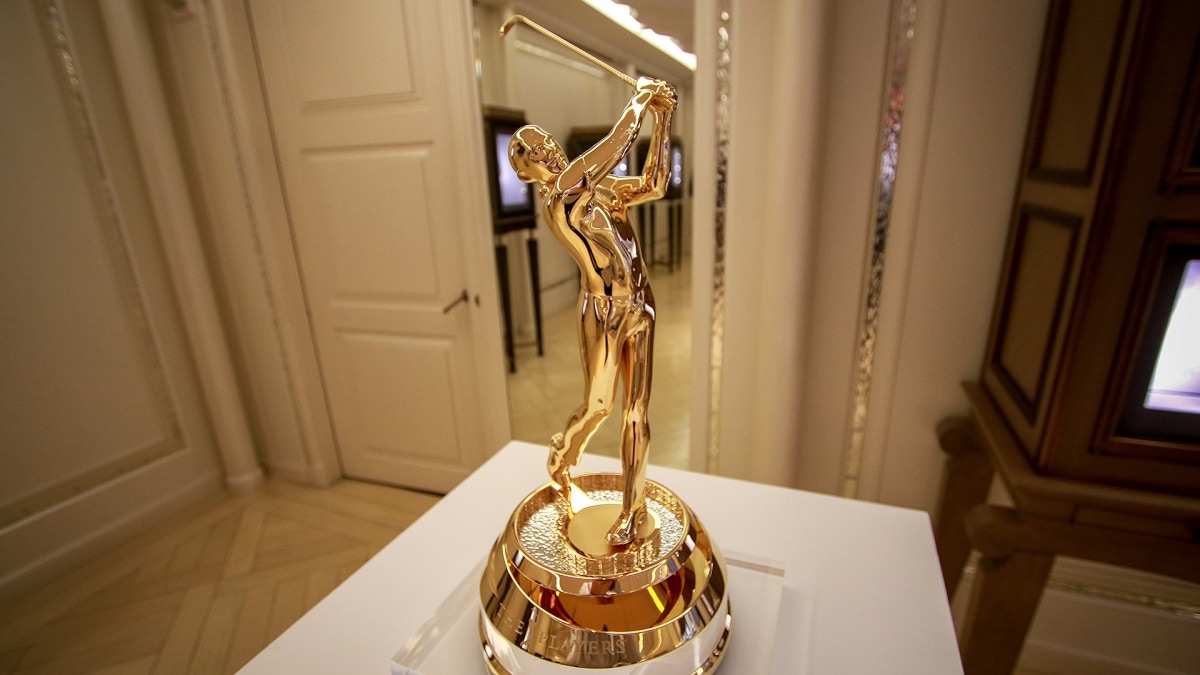 — HAPPY BIRTHDAY —
Best wishes to U.S. Rep. Gus Bilirakis. An early happy birthday to Todd Jennings, chair of the Pinellas GOP. Celebrating Saturday are former state Reps. Fred Costello and Patrick Rooney. And celebrating Sunday are our friends Carrie Henriquez (Bob's much better half) and Franco Ripple, as well as Celeste Lewis and Jamie Wilson.
—
Today's Sunburn was written by Peter Schorsch, Phil Ammann, Joe Henderson, Daniel McAuliffe, Jim Rosica, and Drew Wilson.