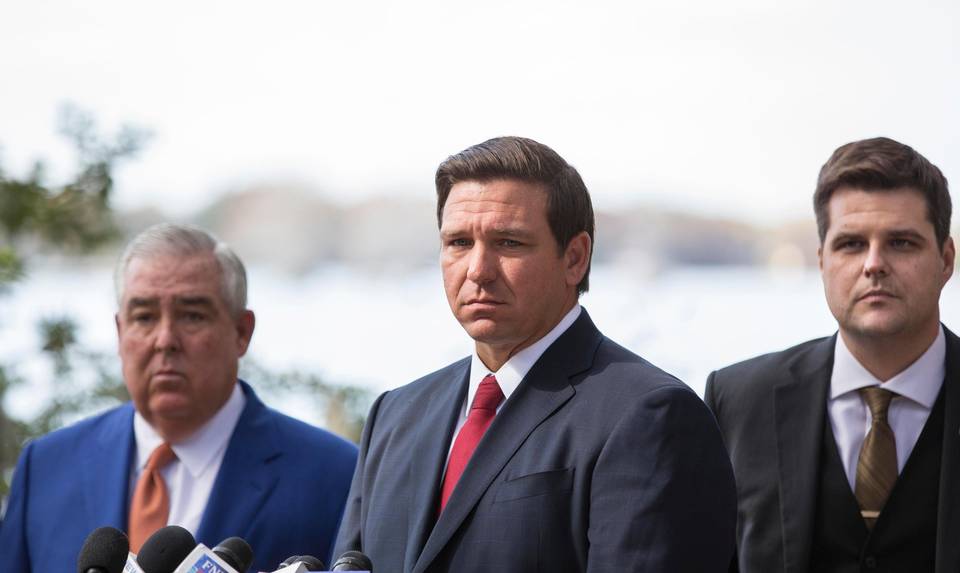 Word is he can't find a physician willing to support his position on smokeable medical marijuana.
Why hasn't Gov. Ron DeSantis named a new secretary at the Florida Department of Health?
Word is he can't find a physician who is willing to support his position that people should be able to smoke medical marijuana. For DeSantis, support for smokable medical marijuana appears to be a litmus-test issue. It makes sense given the department is charged with administering the state's medical-marijuana laws.
But finding a Florida physician to be the public face who supports smoking medical marijuana hasn't been easy.
DeSantis interviewed former Department of Health Secretary Bob Brooks for the position in December, The News Service of Florida reported. Sources say DeSantis more recently interviewed Ormond Beach doctor Frank Farmer, also a former health department secretary. Appointed by former Gov. Rick Scott, Farmer headed the agency for about one year but resigned to care for his wife Peggy, who had been diagnosed with breast cancer.
Farmer was interested in returning to the position, but he doesn't support smoking medical marijuana, sources say.
DeSantis, meanwhile, has given lawmakers until March 15  10 days after the 2019 Legislative Session begins, to address the smoking ban. The ban was included in a sweeping 2017 law aimed at implementing a constitutional amendment broadly legalizing medical marijuana.  More than 71 percent of voters in 2016 approved the amendment.
DeSantis agrees with proponents of the amendment and a Leon County circuit judge that the smoking ban runs afoul of what voters approved. The new governor threatened to drop the state's appeal of the judge's ruling that the ban is unconstitutional. The appeal was filed by former Gov. Scott's administration.
The ban on smoking medical marijuana will be discussed in House and Senate committees next week.
And speaking of agency appointments and Tallahassee meetings, Mary Mayhew, DeSantis' choice to serve as secretary of the Agency for Health Care Administration, will appear before members of the Senate Health Policy Committee on Monday, according to the committee's agenda. The agenda notes that there will be an "introduction" of Mayhew to the committee and that no vote on her confirmation will be taken.
Most agency heads are subject to Senate confirmation, though some require approval from the Florida Cabinet.