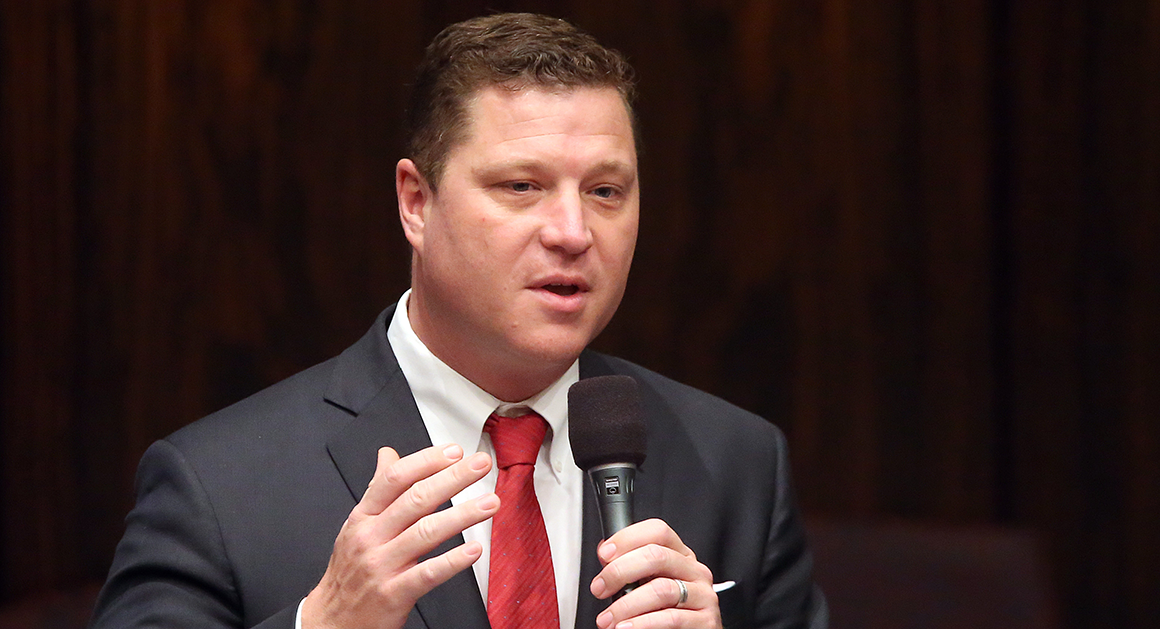 Brandes is reviving the measure after it failed in 2018.
Sen. Jeff Brandes has revived his effort to have police interrogations for serious crimes be recorded on video.
At a Senate Judiciary hearing on Monday, Brandes once again earned support for his legislation (SB 204) from the Innocence Project.
The group, which advocates for wrongly convicted inmates and works on other criminal justice reform measures, supported last year's version of the Brandes bill as well.
"This legislation would protect against wrongful convictions involving false confessions, and also provide the best evidence of what was said and done during an interrogation," said Seth Miller, Executive Director of the Innocence Project of Florida.
"Many agencies in Florida already record interrogations and a law would establish a statewide, consistent practice that benefits the entire criminal justice system."

The 2018 version of the bill died in the House under Ross Spano's Criminal Justice Subcommittee. But with Spano (controversially) moving to Congress, Brandes hopes last year's support on the Senate side will carry over to the House this time around.
False confessions are somewhat common in wrongful convictions, according to the Innocence Project. Their numbers show a quarter of inmates exonerated by DNA evidence made a false guilty confession to law enforcement.
That's because of intimidation by law enforcement, exhaustion or mental limitation of the suspect, and several other factors, according to the group. By ensuring the interactions are recorded, Brandes says both suspects and law enforcement will benefit by ensuring interrogations stay within the law.
"When it comes to questions of life and liberty, we can protect both law enforcement and the public by ensuring these interactions are recorded," Brandes said.
"Recording interrogations is considered a best practice in the law enforcement community and is required by the FBI. Florida prides itself on having robust, open government sunshine laws, and with the passage of SB 204, we will join the 24 other states that require interrogations be recorded."
According to analysis from the National Association of Criminal Defense Lawyers, as least 56 law enforcement agencies in Florida already record their interrogations. But Brandes argues other agencies should be required to follow suit.
Brandes' bill only covers interrogations regarding serious, often violent offenses. Those include murder, sexual battery, kidnapping and armed burglary, among several other offenses.
Those crimes often result in the harshest punishments if the suspect is convicted. That's all the more reason, according to Brandes, to ensure those interrogations are fully documented.
"Recording of interrogations in their entirety would result in a clearer picture of what the defendant or witness told the police and would protect the innocent as well as the integrity of law enforcement," Miller added.
"We should welcome the opportunity to ensure the public the system is fair. It would certainly help strengthen people's faith in the criminal justice system."