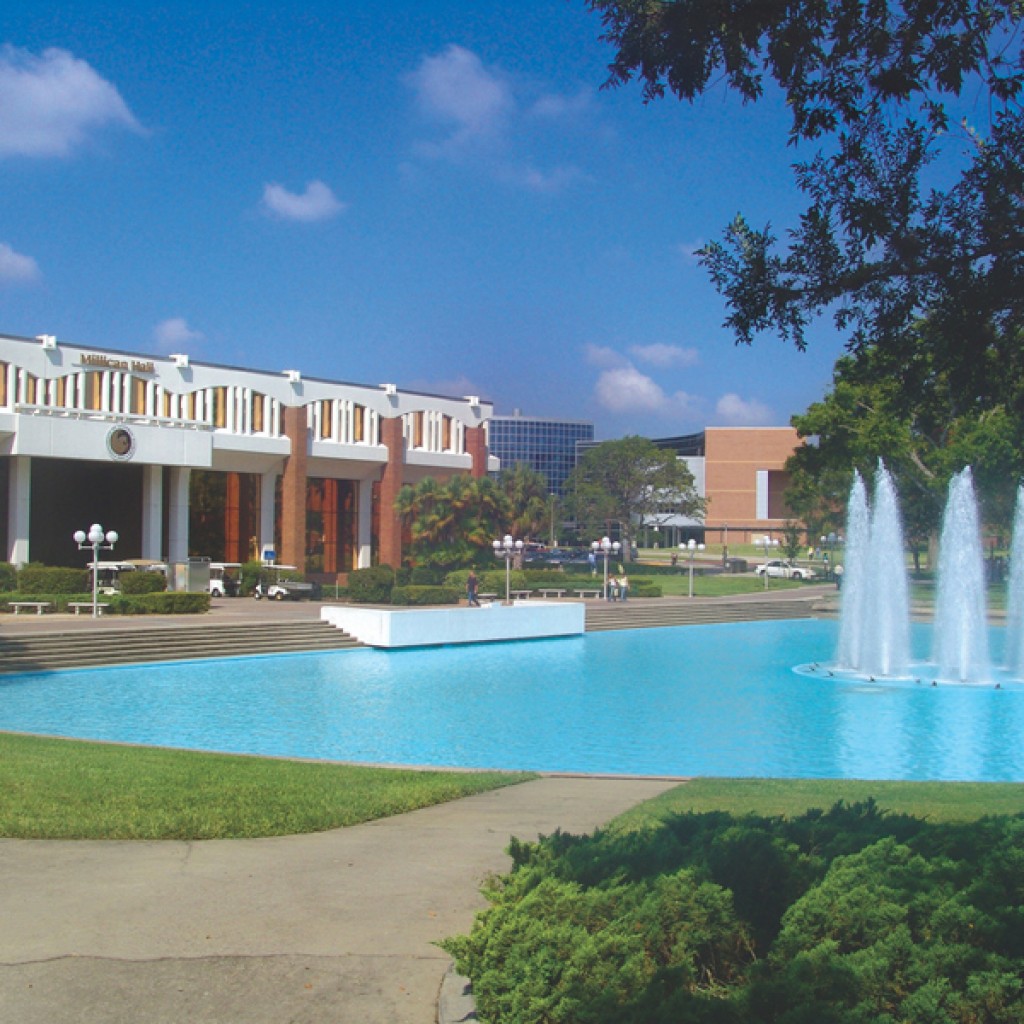 "That horse is dead," Trustee Danny Gaekwad said of whether UCF continues to investigate.
The University of Central Florida Board of Trustees battled for more than 90 minutes Tuesday about what role, if any, it should play as the state investigates $85 million of misspending at the university, and that battle included who should be leading the board.
In the end, the board concluded a point that clearly was confused among many of the trustees throughout the meeting: that it is not continuing its own investigation into a scandal that emerged last year when state officials discovered that UCF had illegally spent $38 million in operating money to build the new Trevor Colbourn Hall classroom building.
The board had voted Jan. 24 to terminate its investigation into that matter, but the Florida Board of Governors had been unimpressed by the board's actions to that point and opened its own investigation. The Florida Legislature also is investigating. Those state probes left UCF's board on Tuesday debating, sometimes chaotically, often with trustees talking over each other, and frequently contradicting each other, in a meeting that included nine trustees calling in for a teleconference. The question: whether the university, through its board of trustees, already is continuing to investigate, whether it ought to resume its own investigation, or join the Board of Governors investigation, or whether it should just cooperate but otherwise get out of the way now and accept what happens.
"That horse is dead," declared Trustee Danny Gaekwad, who argued the board's only role now should be to just get out of the way of the state investigations and let them continue.
The board considered several motions to resume its investigation, through the outside investigatory law firm Bryan Cave Leighton Paisner. One motion, which would have asked the board's Audit and Compliance Committee to at least consider the possibility of recommending a new probe, failed by an 8-5 vote. Other motions were withdrawn during debate.

In the end, the UCF board's only action Tuesday was to begin a process to pick a new chair. That endeavor itself drew controversy and debate centering on whether it would be inappropriate for UCF to do so now, while it was being investigated; or whether it was appropriate to pick a chair now so the Board of Governors could have confidence in knowing who was in charge, and that person would have the time and background to assist.
That decision was approved. So over the next week or two the board's Nominating and Governance Committee will be going through the process of nominating and recommending a new chair and vice chair. Whoever is selected will serve not just the remainder of the current term, which runs out in July, but also the full next term, which runs through July 2021.
"UCF's misuse of funds is a serious matter and I'm pleased that our board members continue to be fully engaged with our oversight responsibilities," current Board Chair Robert Garvy said in a written statement afterwards. "Most of all, I am pleased that our support for the Board of Governors'ongoing independent investigation was clear and unambiguous."
Former Chair Marcos Marchena had resigned as chair Jan. 31 when the Board of Trustees expressed no confidence in UCF's ability to investigate the scandal and decided to hire Brian Cave itself to complete the investigation of 26 transfers of money that took place at UCF between 2013 and 2018, involving $85 million in Education and General Fund money being reprogrammed for construction.
Marchena's resignation had elevated then-Vice Chair Garvy to the chair position. But Tuesday Garvy, while not withdrawing from the possibility of being nominated himself for the permanent chair's job, made several arguments suggesting he might not be the best choice, such as that he lives in West Palm Beach and he believes the chair needs to be someone who can commit considerable time on the UCF Orlando campus. He also will be term-limited off the board before the next chair's term expires.
"To the extent that we could have somebody with significant audit and compliance experience, I think that would be useful, particularly given the misallocation of E&G Funds" Garvy said, as he enumerated the qualifications he felt the next chair must have. "If we have a person that has the confidence of the Board of Governors and the Board of Governors staff, who has experience with them… I think that would be useful as well. And finally, do they have the available time? This will require a significant commitment of attention and time."
The initial Bryan Cave Leighton Paisner report commissioned by the Board of Trustees and presented in January painted a scenario in which UCF had fallen way behind in its construction and longterm capital maintenance because of the deep cuts during the Great Recession to the state's Public Education Capital Outlay funds. It found that the University's top staff, in an effort largely blamed on then-Senior Vice President and Chief financial Officer Bill Merck but also including then-President John Hitt, decided to transfer $38 million of E&G money to pay for construction of Trevor Colbourn Hall. The report also found that an additional $13.8 million of E&G funding was used in eight other university construction projects across the campus. Another $32.7 million in E&G funds were budgeted for construction projects but never spent, and that money has been removed from the university's construction budgets.
Hitt retired in June before it all broke. Merck retired in September after the Florida Auditor General's Office first announced it was investigating the Trevor Colbourn Hall project. In January, new President Dale Whittaker fired four top finance executives identified in the Bryan Cave report as having known what was going on.
The Board of Trustees sanctioned Hitt, Merck and Whittaker for at a minimum of not knowing what was going on, and then voted to end the investigation.
The Board of Governors then expressed ire over that vote, and  voted to continue its own investigation with Bryan Cave, and make UCF pay for it.
Marchena stepped down as chair, but kept his seat on the board.
The Florida House of Representatives Public Integrity and Ethics Committee opened its own investigation and voted to subpoena Merck, Hitt, Whittaker, Marchena, and 10 others.