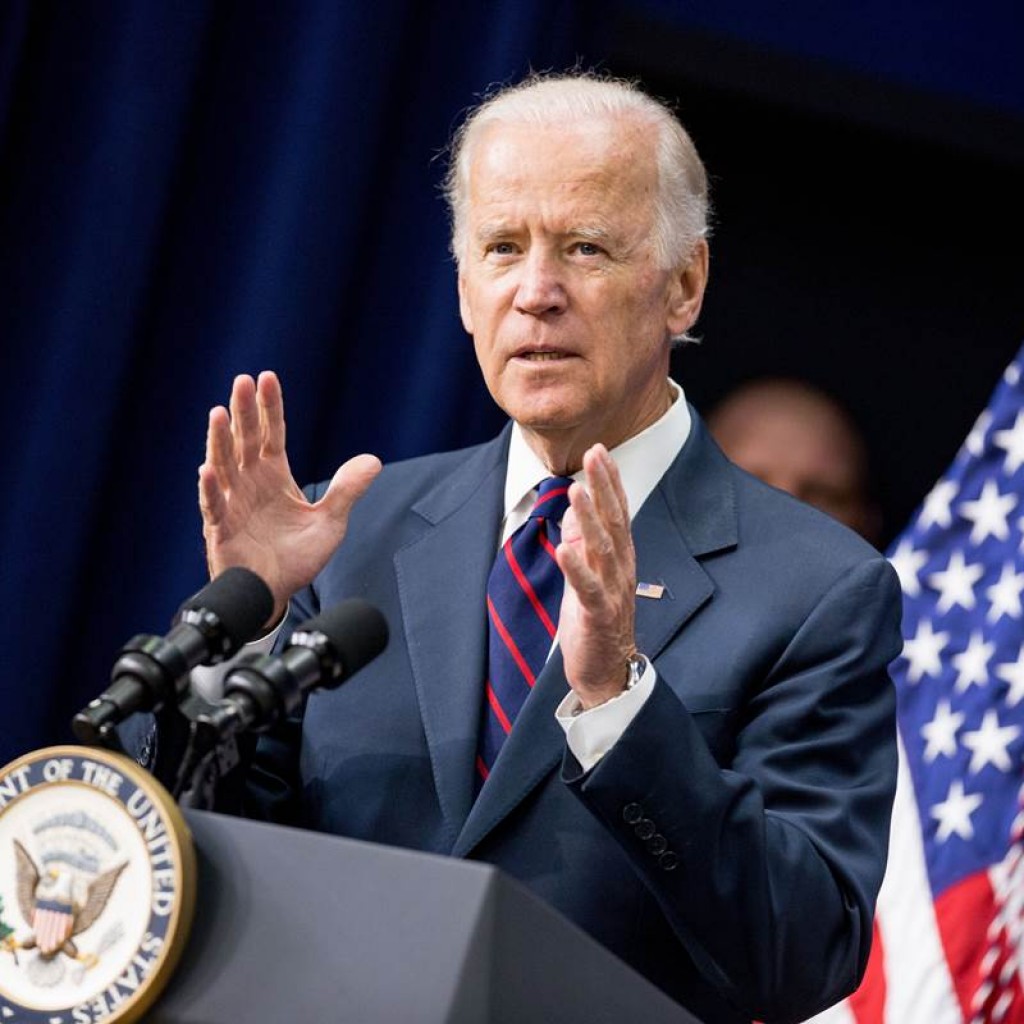 Biden and Sanders have the highest favorability percentages
Former Vice President Joe Biden is the early national favorite among Democratic presidential voters, up significantly over U.S. Sens. Bernie Sanders, Kamala Harris and Elizabeth Warren, according to the first weekly survey report released by Morning Consult on Tuesday.
The survey and data firm announced its first "The State of the Democratic Primary" report through its Political Intelligence 2020 newsletter, showing Biden, of Delaware, the favorite of 29 percent of Democratic primary voters nationwide. He was followed by Sanders of Vermont with 22 percent, Harris of California with 13 percent and Warren of Massachusetts with 8 percent.
Biden, only a potential candidate at this point, also has the lead in key early battleground states, New Hampshire, Iowa, South Carolina, and Nevada, with a combined 33 percent of the Democratic primary voters' support in those states, Morning Consult reported.
He also has been riding high, around 28 to 31 percent, since Morning Consult first started daily tracking the Democratic candidates in early January. Sanders has been a solid second the whole time, drawing in the low 20s. Harris is the only candidate or potential candidate who has demonstrated any real movement: Morning Consult's tracking polls showed her in mid-single digits of support during the first couple of weeks, and in the teens during the last couple of weeks, jumping over a couple of other candidates.
The organization is tracking 19 Democratic candidates and potential candidates. Of the other 15, only former U.S. Rep. Beto O'Rourke of Texas and U.S. Sen. Cory Booker of New Jersey show any daylight above the rest of pack, with each consistently drawing percentages of support in the mid-single digits. The other 13 crowd around 3 percent or less support. [Former Tallahassee Mayor Andrew Gillum is not among those being tracked.]
Morning Consult reported its results for the current poll after conducting 11,627 interviews between Feb. 4 and Sunday with registered voters who are planning to vote in a Democratic primary or caucus. The firm reported a margin of error of just 1 percent.
Not surprisingly, Biden and Sanders have the greatest name recognition percentages, both in the high 90s, and favorability percentages, both in the 70s, with Biden on top at 78 percent. Warren and former New York City Mayor Michael Bloomberg have name recognition percentages in the mid-80s, but they also both have the highest unfavorable ratings. Twenty-two percent of Democrats say they have an unfavorable opinion of Bloomberg, and 18 percent say so of Warren.
South Bend, Ind., Mayor Pete Buttigieg is the least known of the 19 potential candidates being tracked: 67 percent of voters told Morning Consult that they've never heard of him, and to date, he has been getting zero support from those the firm has polled.