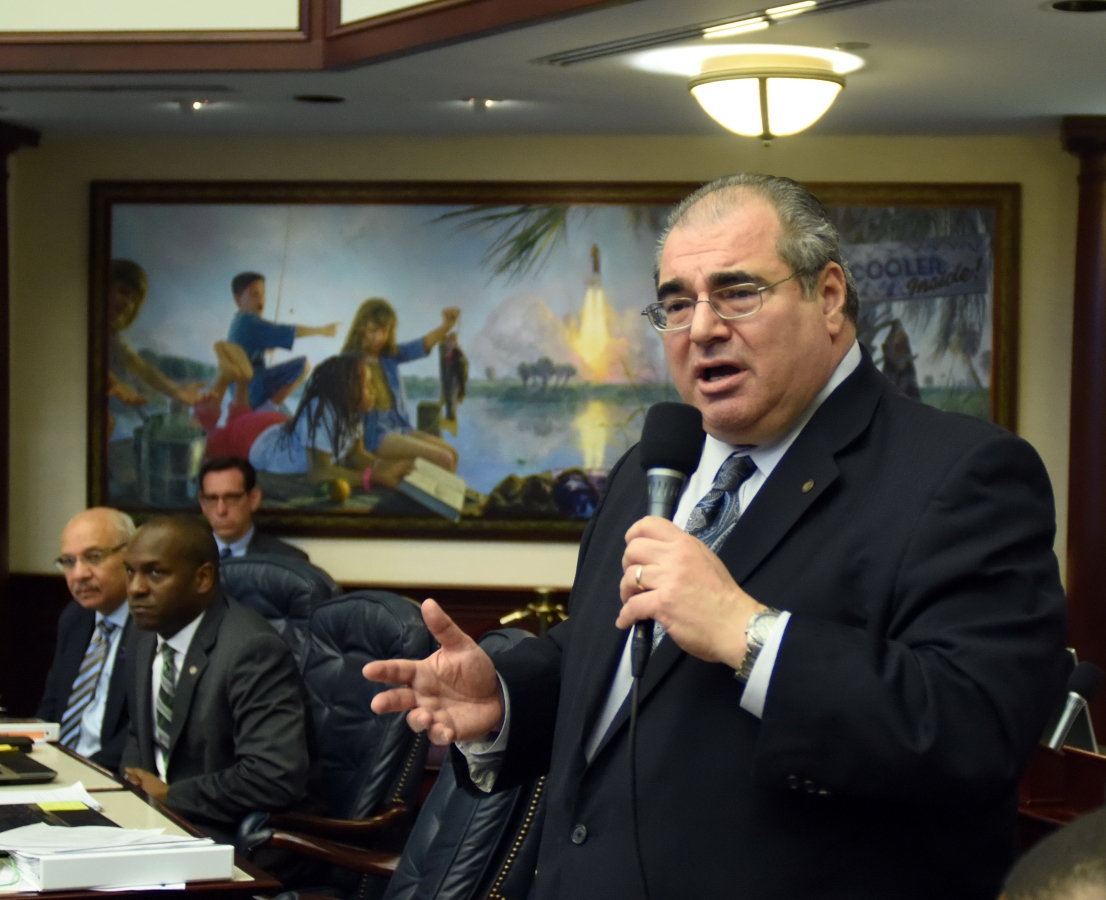 They're now one step closer to inclusion in the budget.
A budget panel in the Florida House on Wednesday greenlit thirteen member projects for future budget consideration.
The bills, submitted by members of both major parties, total more than $15 million. Most fall under the categories of infrastructure, tourism or economic development.
The House Transportation and Tourism Appropriations Subcommittee forwarded the projects with little discussion beyond the basic details of each request.
Each bill still has a long way to go before working their way into the spending plan lawmakers will craft during the Legislative Session that begins March 5.
"A favorable vote on appropriations projects do not mean the bill will be funded in the House budget, it simply makes them eligible for funding," said Chair Jay Trumbull, a Panama City Republican. 
State Rep. David Silvers, a Democrat from Palm Beach County, received an OK for two of his projects. HB 2015 asks for $500,000 for Spruce Avenue neighborhood improvements in West Palm Beach. HB 2063 requests $578,000 for improvements to infrastructure — like public walkways — at the Palm Beach Zoo. 
Rep. Joseph Geller, an Aventura Democrat, is sponsoring two approved projects related to the Holocaust Documentation & Education Center. One of the bills, HB 2147, requests $1 million for an interactive learning center that would "use state-of-the-art technology to educate visitors, scholars, researchers, teachers and students who would be able to use these innovative Survivor Holograms and Interactive Tables more easily since they are a "computer savvy generation."
Rep. Amber Mariano, a Hudson Republican, is requesting $3 million through HB 2025 to fund plans for an underpass at U.S. 19 and the Pithlachascotee River, along with the replacement of shrimp docks in Port Richey at Millers Bayou.
Other projects considered include:
— HB 2125, a $1.1 million request for improvements to the South Bay Park of Commerce.
— HB 2033, a $1.5 million request to continue planning town centers and address infrastructure concerns near Land O' Lakes.
— HB 2091, a $2 million request for projects that at the Florida Goodwill Association with an eye toward expanded employment opportunities.
— HB 2095, a $1 million request to fund the North Beach Business Incubator in the city of Miami Beach.
— HB 2107, a $1.5 million request for FloridaMakes.
— HB 2145, a $257,000 request for the Holocaust Documentation & Education Center.
— HB 2159, a $600,000 request for the African Museum of Arts and Culture.
— HB 2109, a 998,316 request for the City of Casselberry Ascension Trail.
— HB 2021, a $1.2 million request for the Cuban Club Fourth Floor Restoration.