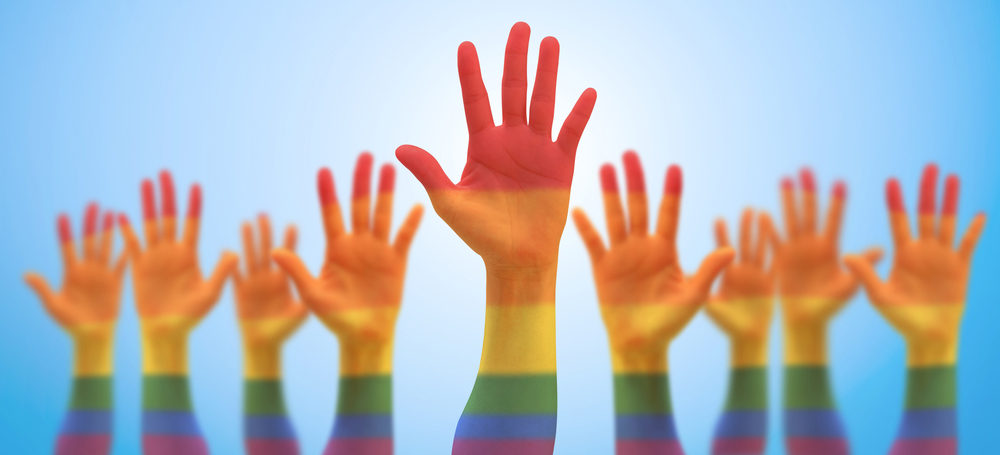 "We should never make health a part of someone's prejudice."
Tampa's next mayor might do something about the recent closure of a popular LGBTQ-owned restaurant. Six of the seven mayoral candidates expressed outrage over the Ybor City Hamburger Mary's closure following a damning Hillsborough County Health Department claim that an employee there was infected with hepatitis A.
The head of the health department, Dr. Douglas Holt, named Hamburger Mary's as one of five local restaurants where an employee was allegedly infected. He didn't name any of the other restaurants.
The allegation, which was later proven false, sparked so much fear among consumers that the owner, Kurt King, was forced to close the restaurant and liquidate his assets in order to compensate employees ahead of the holiday season.
The controversy sparked further outrage when Holt told ABC Action News that "if you're going to fish, you have to go where the fish are" referring to "particular sexual activities" and that "the classic category is men having sex with men."
"What he said is unconscionable," said Tampa City Council member and mayoral candidate Mike Suarez. "We should never make health a part of someone's prejudice."

Suarez said he would make sure Gov. Ron DeSantis removed Holt from office.
"If they're going to remove someone for being incompetent in other counties for making the vote wrong, you sure as heck better get rid of somebody that is taking target practice against someone because he doesn't like his lifestyle," Suarez said.
The Hillsborough County LGBTA Democratic Caucus asked about the issue during a candidate forum Wednesday evening. They asked candidates if they were mayor, would they have done something about it.
Candidates mostly avoided answering directly since none of them was mayor at the time of the incident. But they all expressed discontentment over Holt's handling of the issue.
"There is a definite need for our Health Department and what it does," said retired judge Dick Greco Jr. "When situations come up like this, the people have to be removed from office or be removed from what they're doing."
Greco said it's situations like the Hamburger Mary's closure that show why his plan to develop strong relationships with various local agencies and leaders is so important.
Ed Turanchik said he's worried the Hamburger Mary's incident is indicative of a broader rollback of LGBTQ protections under DeSantis who made one of his first acts as governor providing workplace protections for various groups but didn't include the LGBTQ community. Turanchik called the issue "a teachable moment."
"The reason to protect gay rights is because of things like this," he said.
Harry Cohen took it a step further, encouraging King to sue for damages.
"I think Hamburger Mary's has a good case. They're going to sue and they're going to get damages," Cohen said. "Let [the state] pay damages that are sustained in that kind of case and you'll put a stop to it pretty quick."
Topher Morrison launched a petition calling for the restaurant to reopen. King said he needed about $400,000 to reopen, a lot of that for repurchasing restaurant equipment he liquidated when he closed.
Morrison lamented that the sorts of conversations candidates were having with the LGBTQ community were ones that needed to extend outside areas where there was already support.
"Say it to the straight people," he said.
Morrison said he was sharing the restaurant's plight with all sorts of groups to expand support throughout the region.
Cohen agreed, saying he planned to bring it up at a campaign forum later this month with the local Young Republicans group.
The conversation was part of a broader inquiry among the caucus involving overall civil rights.
Each candidate, including former Police Chief Jane Castor who is the only openly gay candidate, said they would fight to not only maintain LGBTQ protections and equality, but also further them.
Castor arrived late and answered questions after other candidates left the stage. The group explained that Castor previously explained her scheduling situation and they agreed to allow her to answer the same questions as other candidates individually.
Before she arrived, Cohen called people who were intolerant "losers."
"No competent city leader should ever want their city to be known as a place that is a paragon of incivility and bigotry," Cohen said. "It's not only [wrong,] it's bad for business."
David Straz did not attend the forum.