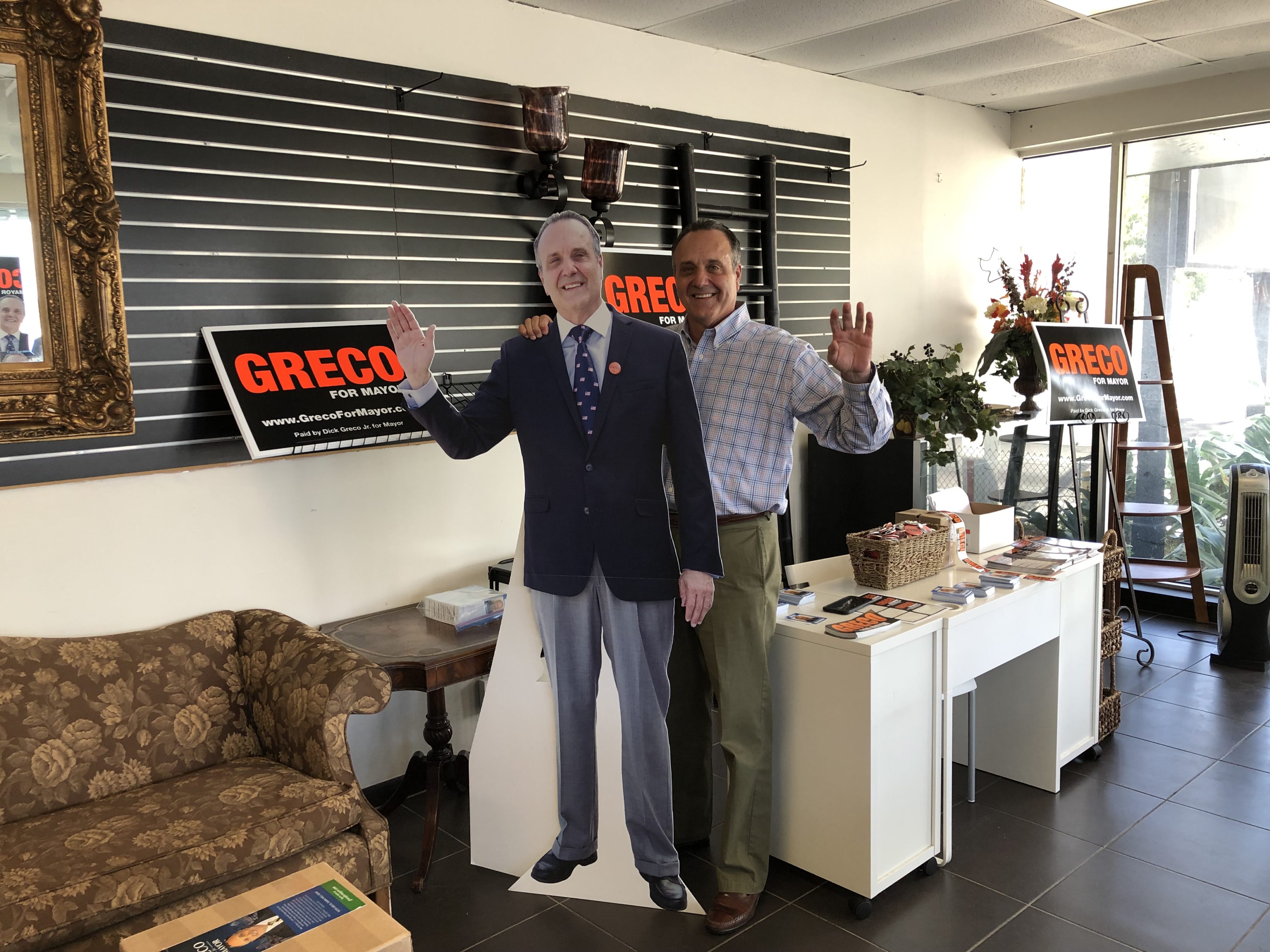 Tampa's mayoral race is nonpartisan, but Tampa is a city that favors Democrats.
Some local Republicans are supporting Dick Greco Jr. for Mayor of Tampa. Greco will be raising funds for his campaign Tuesday night during an event hosted by a current and former state lawmaker.
Shawn Harrison, who previously represented north Tampa in House District 63, and his wife, Susan, are hosting the fundraiser at Hunter's Green from 5:30 to 7 p.m. Tuesday. Jackie Toledo, the Republican representing South Tampa's House District 60, is also hosting.
A personal friend, Holley Lawson, is also on the host committee.
Tampa's mayoral race is nonpartisan, but Tampa is a city that favors Democrats. None of the seven candidates in the race to replace Bob Buckhorn are registered Republicans. All of the current City Council seats are held by Democrats.
It was a running joke in 2012 when Tampa hosted the Republican National Convention that a city led by Democrats was hosting thousands of prominent conservatives.
While candidates cannot list party affiliation on campaign materials, voters often pay attention to political affiliation and, in many cases, the political affiliation of a candidate's supporters.
Progressive voters will no doubt be turned off by candidates enjoying support from local conservatives, but the bipartisan support Greco has could play well in other, less partisan areas.
And that's something Greco is banking on.
As a retired judge, he mostly tried to leave partisanship out of his campaign so far — vowing to work for all Tampa residents. His campaign platform calls for building strong relationships with all elected officials in the region as well as neighborhood leaders and activists. Such unity would likely hinge on a willingness to step across the aisle.
Greco's Tuesday fundraiser comes less than a week before early voting opens for Tampa municipal races.
Greco is the son of Dick Greco Sr., who served four terms as Tampa's Mayor and ran unsuccessfully for a fifth eight years ago when Buckhorn was elected. Greco's dad and step-mom are also serving as hosts for the fundraiser.
Greco has ground to cover raising funds for his campaign. He entered the race late and is working with far less campaign cash than some of his top competitors including frontrunner Jane Castor, former Hillsborough County Commissioner Ed Turanchik and philanthropist David Straz who has pumped $1.6 million into his own campaign.
Despite his late entrance into the race, Greco is polling third in the race behind Castor and Straz.
Election Day is March 5. The top two vote-getters will advance to a runoff April 23 unless a single candidate receives more than 50 percent of the total vote, which is unlikely in such a crowded race.