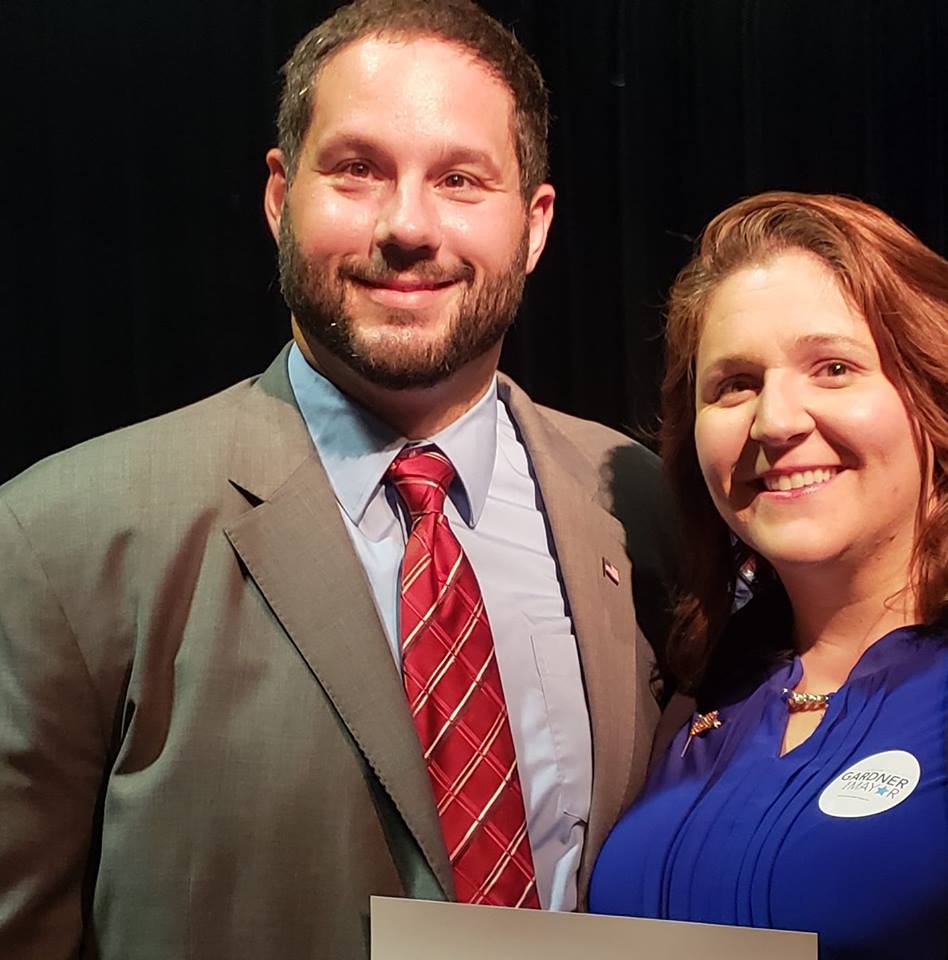 Gardner currently works as business and brand consultant.
Coral Springs Mayoral candidate Kurt Gardner says it won't be business as usual for Coral Springs' economy should he win the March 12 election.
Gardner has the least experience in politics of the four candidates running, which is something he argues is a strength for his campaign.
He earned a business degree from Southern New Hampshire University and works as business and brand consultant, primarily in the eye care industry.
Gardner says his business background has kept him attuned to changes that need to be made in the city's zoning and signage laws to help attract new businesses.
"If we can draw business in a way that it's not going to impact people's lives negatively and it's going to expand the tax base, we really need to be working proactively on those things," Gardner said.
"What I do is I promote. I promote businesses and I promote brands. And I would see part of my job as Mayor as essentially do that. It's just one of my clients, if you will, would be the city."
Gardner says expanding the city's tax base would be a priority of his. He says that money, in part, would help the city's ability to cut down on fines related to zoning violations by homeowners, specifically those on fixed incomes.
"They bought their house 40 years ago. Since then, maybe their spouse has passed away. Their pension is not giving them what they though it was. And now the city's coming in and throwing fines and penalties at them because they don't like their roof or the house hasn't been repainted recently enough or their sprinklers died. And we, as a city, need to not use zoning as a secondary way to raise revenue."
One potential industry the city has yet to court is the medical marijuana industry. Gardner says he's in favor of allowing medical marijuana dispensaries, calling it "discriminatory" not to allow a legal business to open inside city limits.
Gardner is competing for the post with former Broward County Soil and Water Conservation District member Nancy Metayer and ex-Mayors Vince Boccard and Scott Brook.
Gardner also spent some time discussing last year's shooting at Stoneman Douglas High School. Though the campus is located in nearby Parkland, several of the families affected live in Coral Springs.
The Coral Springs Police Department was also integral to the shooting response, earning high marks from the Marjory Stoneman Douglas High School Public Safety Commission, which investigated the shooting.
When it comes to a proposal in Tallahassee to allow for the arming of teachers, Gardner said he was skeptical. "I don't know if it's the teacher's place to be carrying a Glock or a rifle."
Instead, Gardner said the focus should be on arresting and prosecuting those who obtain weapons even when the law says they shouldn't.
"I have a great police department in the city of Coral Springs. Let's make sure that when they arrest somebody who's a prohibited person who's got a gun, that the person's charged with that crime."
Gardner also said based on the information he has from public reports, he agreed with Gov. Ron DeSantis' decision to suspend Broward County Sheriff Scott Israel.
"When somebody on your team makes a mistake, we have to make some very clear, concise changes. And that might include replacing people."
But as Israel's appeal of that suspension moves through the Florida Senate, Gardner said he's open to changing his mind if presented with new facts.
"I have a scientific background. My opinion changes when I get data. I'm not somebody who's married to a party line or, 'Well, this is what I thought 10 years ago so this is the way it has to be.'"
One example of that is Gardner's past criticism of funding levels for the Coral Springs Police Department. Gardner said in his private life, he had questioned whether too much of the city's funds were being diverted to the department. But after the Stoneman Douglas shooting, that all changed.
"When it came to use those services for a generationally life-changing incident, while some people were hiding behind trees, we had officers going in in a pair of khakis and a t-shirt trying to save lives. And that's worth every penny that those guys get."
Gardner argued that his focus on the city is what separates him from the other candidates in the race.
"I don't think anybody running for this office wants a bad thing for Coral Springs," Gardner said of his opponents.
"This is not a springboard for me to go to state government or county government or federal government. I literally want to do my thing for the city to put the city on the best path possible. And then I want to come back to my private life and take care of things at home."