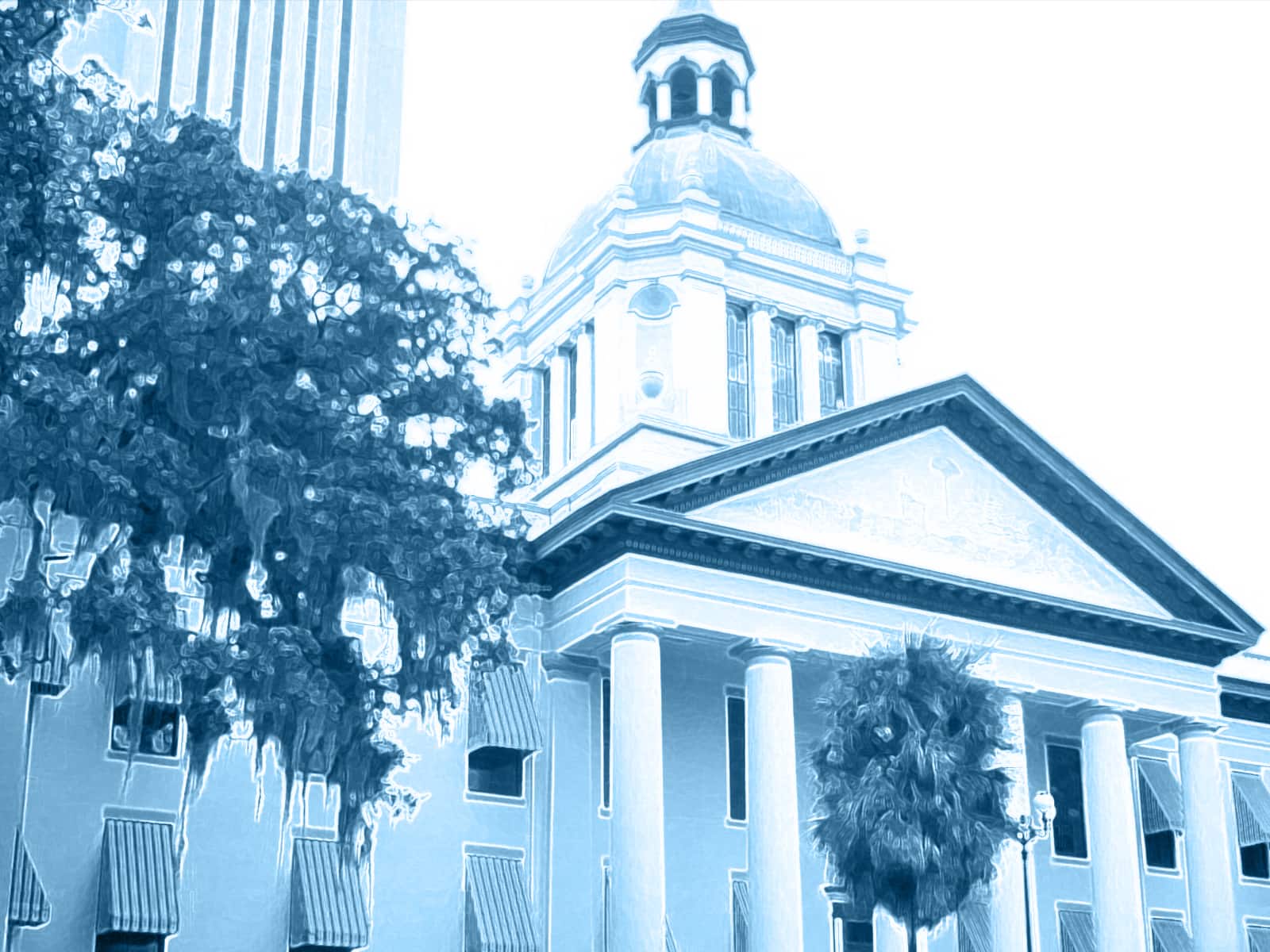 The week that was in Tallahassee. And what a week it was.
Takeaways from Tallahassee — Triumph a win?
Chief Financial Officer Jimmy Patronis had originally floated the idea of enlisting Triumph Gulf Coast to help offset some of the costs linked to Hurricane Michael.
That paved the way for the panel — which administers BP oil spill money — to create a $15 million relief pool for counties expecting property tax shortfalls.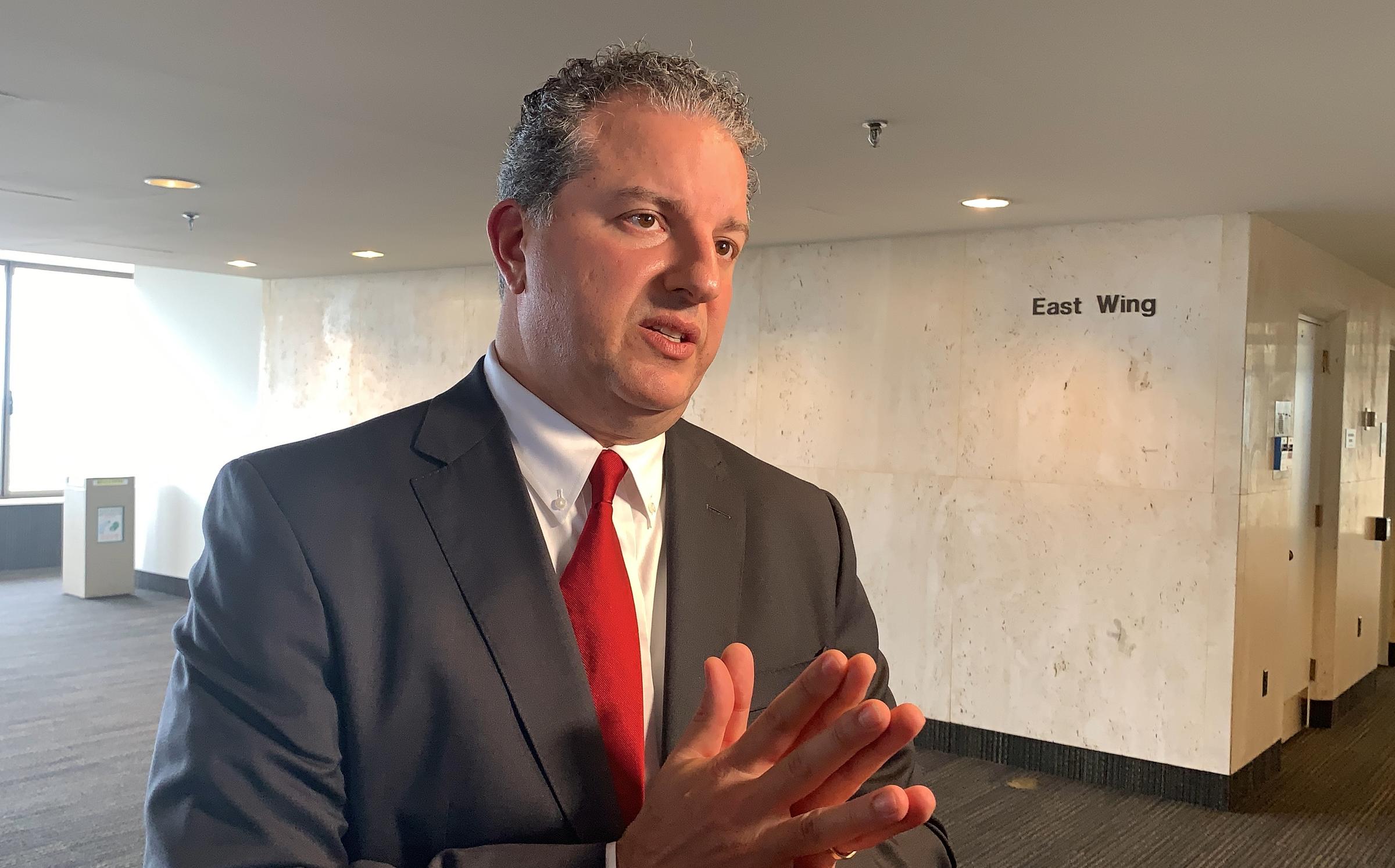 "I'm pleased they have stepped up to answer this call and $15 million is a great starting point," Patronis said in a statement when we asked whether Triumph created what he envisioned.
"We are in this together and it is key that local governments reach out to Triumph to explain their needs. I also want to thank Gov. Ron DeSantis and President Donald J. Trump for their unwavering commitment to the Florida Panhandle recovery efforts."
Following the Triumph decision earlier this month, chair Don Gaetz — a Republican former Senate President — and Republican former House Speaker Allan Bense, a board member, said they'd be open to making more money available through Triumph for things like short-term loans.
But they both said they wanted some form of "guarantee" from the state that the nonprofit would be reimbursed if the counties couldn't pay the money back. Florida Politics asked Patronis, a Republican, if we can expect more aid to come from Triumph. He suggested it's possible, noting that "Triumph can't achieve their mission of diversification and enhancement of the economy if Northwest Florida is struggling to recover from the storm."
"If Triumph finds new ways to help those impacted by Hurricane Michael, I know they will come to the table and ensure communities in need receive the support required for recovery," Patronis said. "I believe collaboratively we can find solutions to the issues we face in recovery and rebuilding.
"Triumph is nimble and can react more quickly to meet needs than the Legislature is able to."
Coming up, the usual assortment of tidbits, leftovers and not-ready-for-prime-time moments by Danny McAuliffe, Drew Wilson, Jim Rosica and Peter Schorsch.
But first, the "Takeaway 5" — the Top 5 stories from the week that was:
Take 5
Another record-setting year for tourism — An unprecedented 126 million visitors traveled to Florida last year. It's the eighth consecutive year the Sunshine State shattered visitation records, according to VISIT FLORIDA, which highlighted the estimates. Dana Young, the former lawmaker tapped by DeSantis to lead the public-private tourism marketing agency, credited the success to her agency's focus on "value and data-driven campaigns." Out-of-state visitation experienced a more than 7 percent increase in 2018 compared to 2017, with nearly 112 million non-Floridian Americans heading to the Sunshine State.
Getting worse for University of Central Florida — UCF President Dale Whittaker, Board Chair Marcos Marchena, other trustees and top officials had been aware for a while that the university was diverting tens of millions of dollars in operating money to construct buildings. That's according to Bill Merck, the school's former VP and CFO blamed for the scandal, who was interviewed by state investigators. He insisted he never knew what the university was doing was illegal, instead calling UCF's use of excess Education & General Fund money to construct buildings an "unconventional" financial response to an emergency, He did acknowledge it was likely to draw state auditors' attention. "My sense is that they were informed in writing. They were informed orally," Merck said. "Dr. Whittaker was even more so informed through correspondence, reports, conversations …"
Ron DeSantis: Mr. Popularity — A month ago, polling showed Gov. DeSantis was the most popular Republican in Florida. This week, his numbers were even rosier. According to a poll commissioned by the Florida Chamber of Commerce, 58 percent of Florida voters say they approve of the new Guv six weeks into his administration while just 13 percent say he isn't their guy. The new poll was released as part of the Florida Chamber's annual "Legislative Fly-In," and it included some other good news. Namely, a majority of Floridians say the state is heading in the right direction. As put by Chamber CEO Mark Wilson: "If Florida were a stock, it would be considered a strong buy."
DeSantis posts recommended budget legislation — You know stuff's getting real — and the Session is fast approaching — when the Governor's recommendation on an implementing bill is posted online. Other revenue-related reports were also put on flgov.com this week. The suggested legislation include spending details on his education policy proposals, as well as on the elimination of the Agency for State Technology, and moving environmental policing functions from the Fish and Wildlife Conservation Commission to the Department of Environmental Protection.
Florida military bases slated to lose millions to border wall — Trump will pay for his wall at the southern border partly by shifting $3.6 billion from military projects across the country and the world, the Tampa Bay Times reported this week. The decision means Florida bases could lose up to $177 million for planned construction, more than all but eight other states, according to a list of eligible projects. Among those in jeopardy: $3.1 million to relocate KC-135 Stratotanker pilot flight simulators to MacDill Air Force Base; $83 million for Littoral Combat Ship support facility; $29 million for Littoral Combat Ship operational training facility at Mayport Naval Base in Jacksonville; and $35 million for a F-35A training center and $28 million for a F-35A student dormitory at Eglin Air Force Base in Okaloosa County.
DeSantis won't idle economy
Gov. DeSantis is promising to build off the economic success of his predecessor, now U.S. Sen. Rick Scott.
While speaking to the Economic Club of Florida this week, DeSantis said that "we cannot afford to rest on our laurels."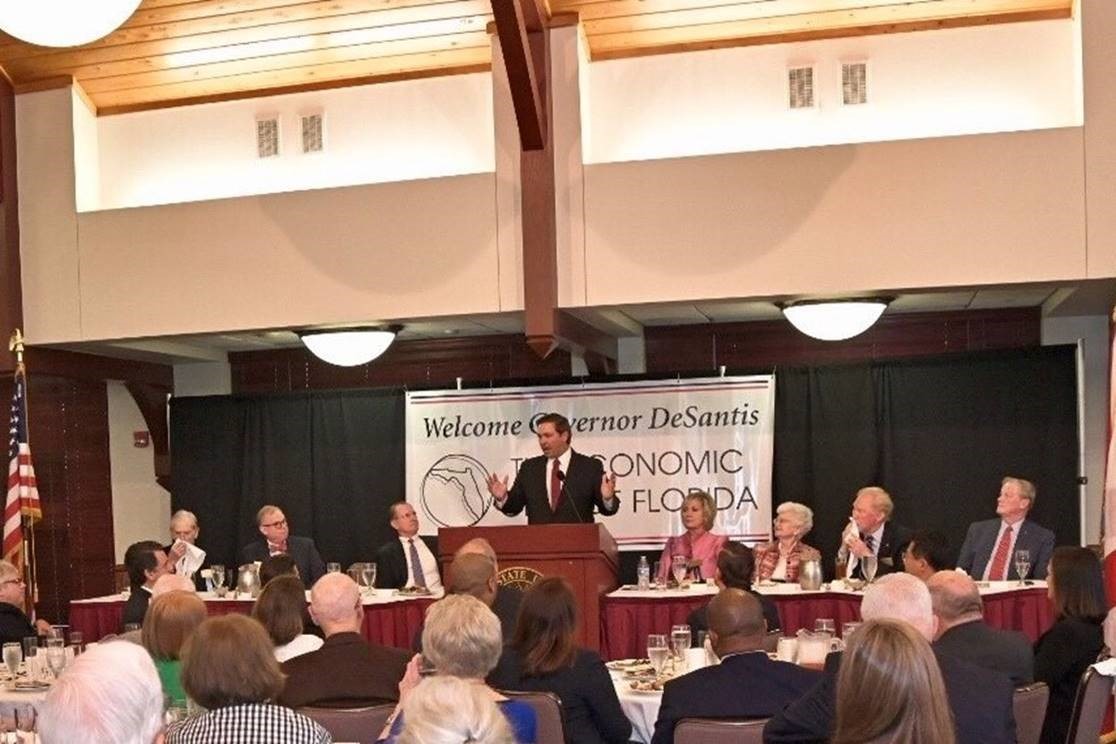 "As a state, we must employ a bold vision to utilize what we have in hand, as well as what lies ahead," DeSantis said. "I will continue to work to ensure Florida is at the forefront of innovation to provide economic prosperity and a brighter future for all Floridians."
Just a week after DeSantis took office, he had the pleasure of highlighting healthy economic indicators, including a 3.3 percent unemployment rate.
In his budget, DeSantis recommends $335 million in tax breaks. He told the Economic Club that he'll focus on tourism and expanding the space industry in the Sunshine State to keep enterprise churning.
Meeting of legal minds
Attorney General Ashley Moody invited Florida's past attorneys general to lunch in the Tallahassee to "discuss their service to the state and share advice for leading Florida's largest law office," her office said.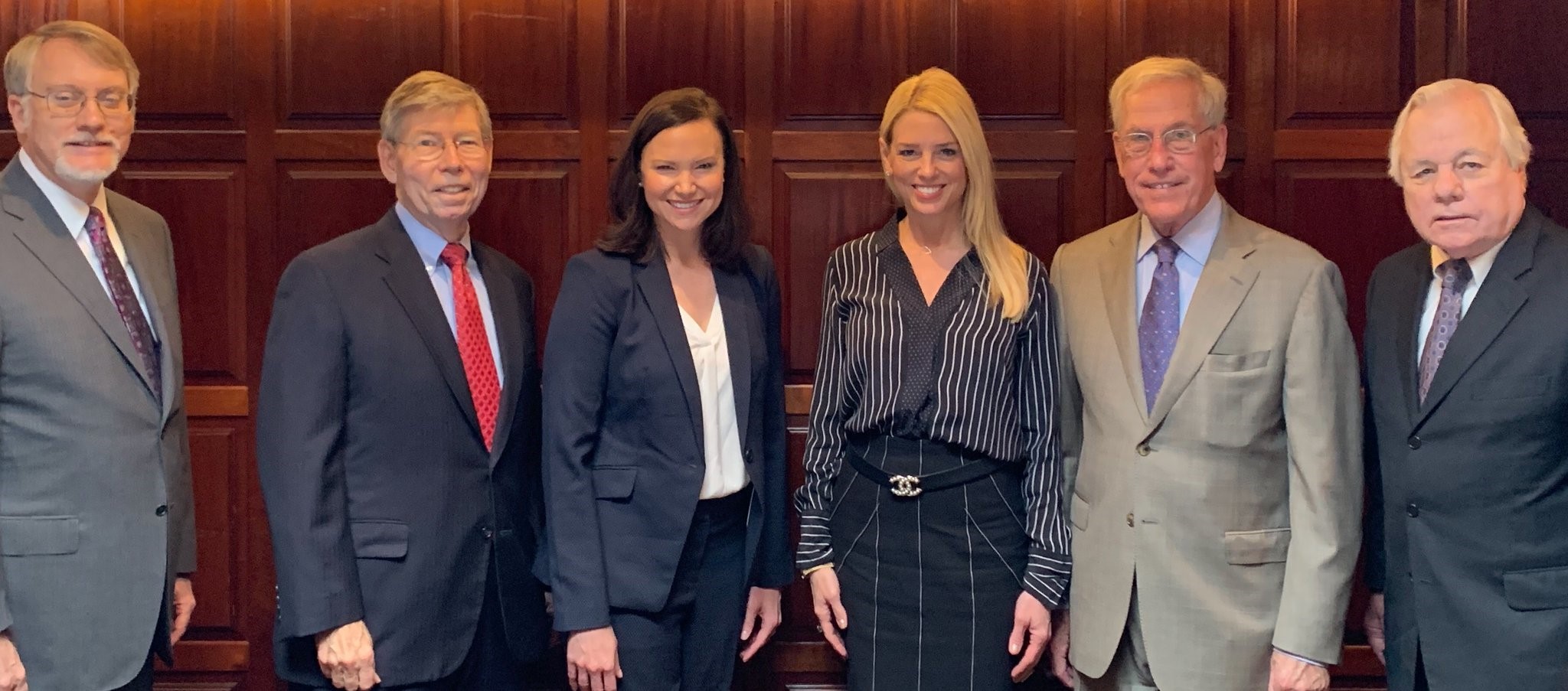 Stolen honor
Want to profit off a fallen member of law enforcement? Maybe you should reconsider.
Attorney General Moody this week launched an investigation into a phony account posing as a fundraiser for Daniel Hinton, a fallen Florida Highway Patrol Master Sergeant.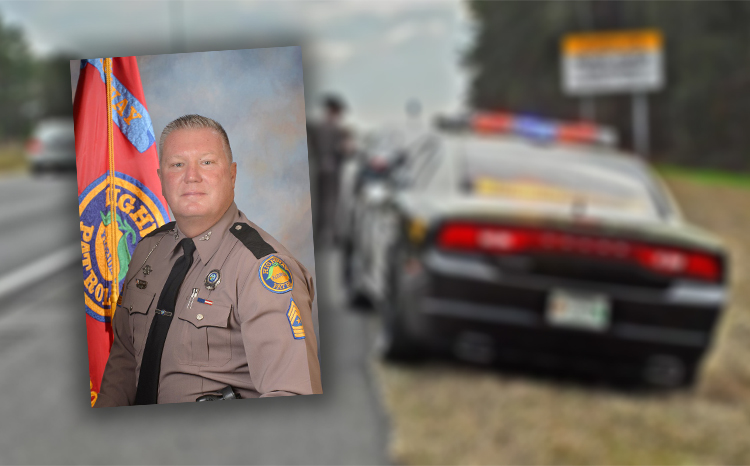 "The account, now offline, was hosted on the fundraising website GoGetFunding and used the name and image of FHP Master Sgt. Daniel Hinton," a news release said.
Hinton had died earlier this week after suffering cardiac arrest during a training exercise.
"Our Consumer Protection investigators (will) get to the bottom of this fake fundraising account and hold responsible whoever is behind this disrespectful, deceitful attempt to profit off the suffering of our law enforcement community," Moody said.
The fraudsters were ambitious, seeking a 'goal' of $5,000. But just $25 had been chipped in before the site came down.
Fried promotes 'Food Recovery' program
Nikki Fried wants Floridians to help with a state-administered food leftover program.
The reason? Food insecurity is on the rise, the Democratic Agriculture Commissioner said.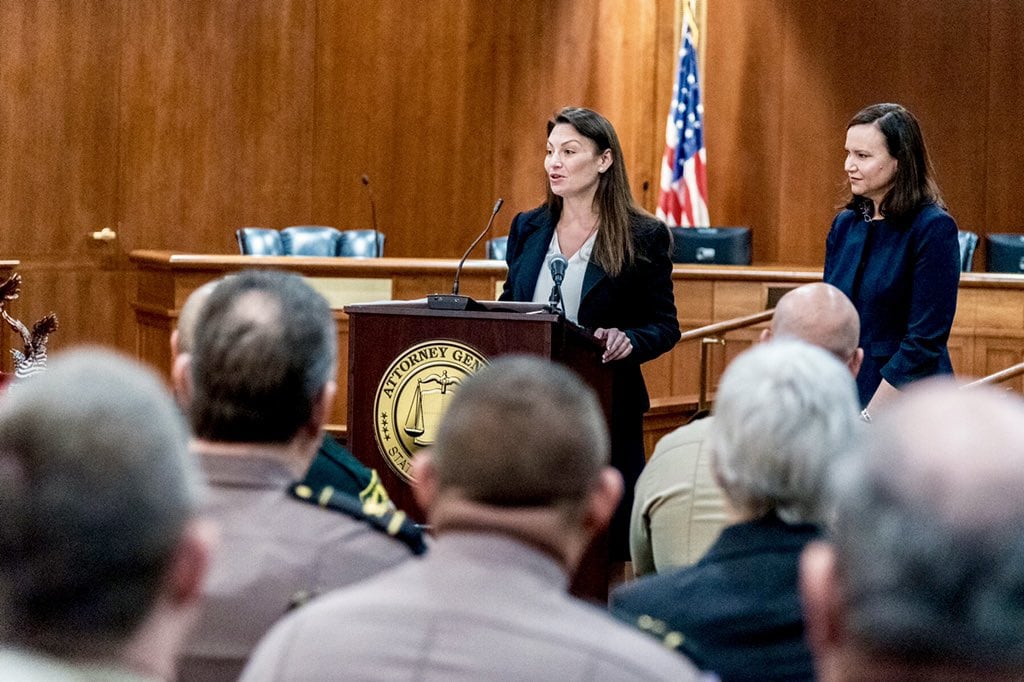 "In the wealthiest nation on Earth, we can't accept that our state's children and families can't access fresh food, while so much food goes to waste," Fried said.
"I encourage nonprofits, volunteers, and farmers with heart to join the Food Recovery Program and help us deliver Fresh From Florida nutrition to our fellow Floridians in need."
The Food Recovery Program connects nonprofits and volunteers with farmers who have unsold produce harvests and other food products.
Volunteers can get involved on the farm side by helping to glean fields. A news release from Fried's office also encourages contributing to nonprofits who are connected with the program, like Feeding Florida.
Instagram of the Week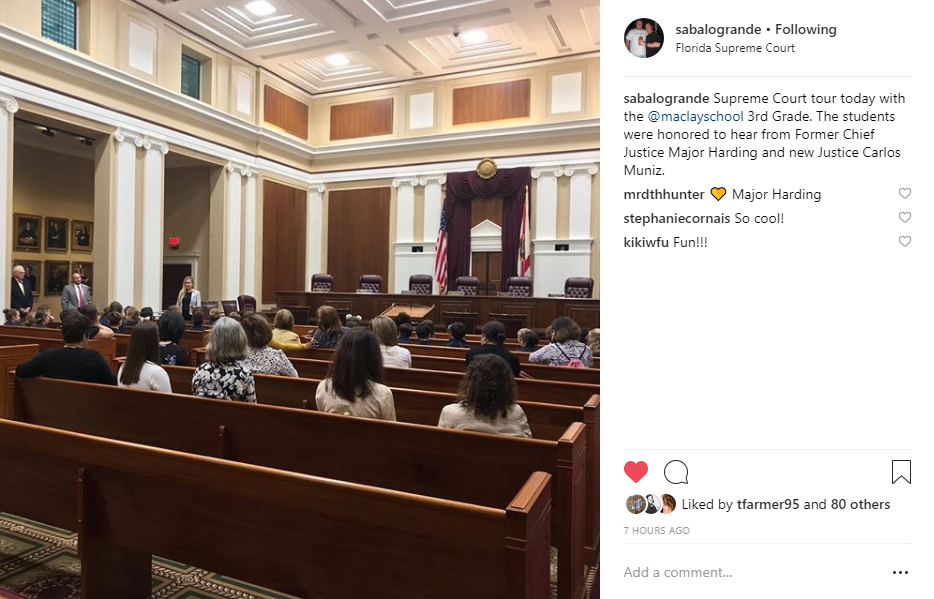 Galvano on DeSantis
When Gov. DeSantis took office, he made a point of empowering House Speaker Jose Oliva and Senate President Bill Galvano.
More than a month later, Galvano shared with reporters what it's like to work with the state's chief executive.
"What helps [DeSantis'] influence with the Legislature is the respect he has for the process," Galvano said. "I think a good bit of that comes from having served in a legislative body himself, albeit a very ineffective one," a shot at the U.S. Congress.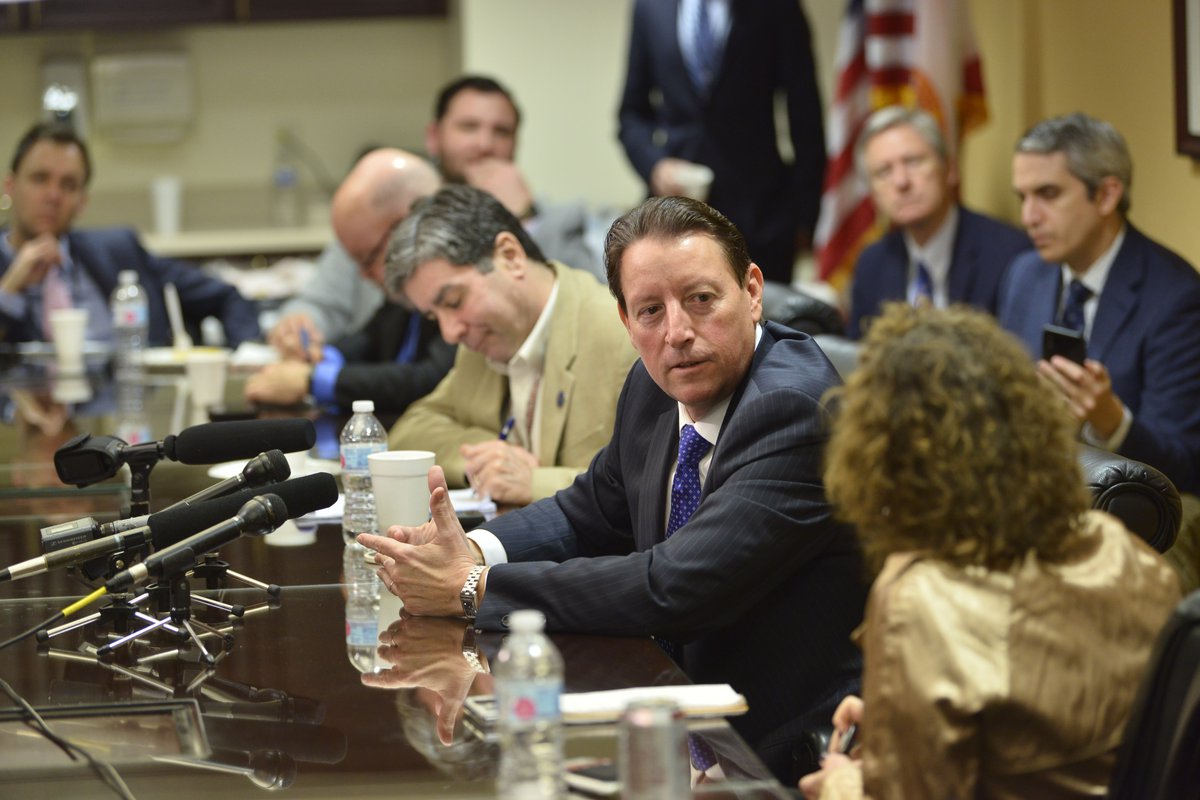 Galvano, a Bradenton Republican, said DeSantis has been very transparent on the executive branch's desires. He pointed to bold environmental spending proposals and other vocal policy announcements made in recent weeks.
One reporter followed up: Are DeSantis' legislative approach and team different from former Gov. Rick Scott's?
"It feels much more collaborative than under the last administration," Galvano said. "The last administration was very successful in many ways, but it's certainly a different style of relationship between the two branches. And I'm really looking forward to our work together."
LGBTQ+ issues could preclude Florida in Amazon HQ2
The Sunshine State is renewing its plea for Amazon to build another headquarters here.
But the lack of statewide civil rights protections could be keeping Florida out of the mix. After all, the original Amazon HQ2 RFP sought the "presence and support of a diverse population" as a "key preference and decision driver."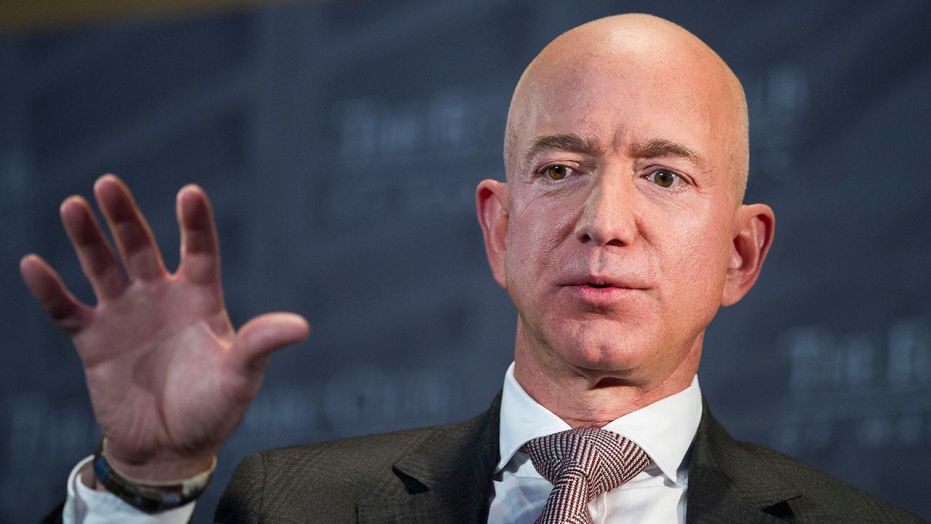 The Florida Competitive Workforce Act this year attempts to provide civil rights protections to the LGBTQ+ community. It includes protections for housing and other areas of business.
Meanwhile, the Florida Inclusive Workforce Act, filed by state Sen. Joe Gruters — a Sarasota Republican — focuses only on workforce issues, which some might suggest is more pragmatic. Still, Critics have said this bill would not address rights needed by the transgender community.
We asked a bipartisan group of advocates backing the broader legislation: Does anyone here believe Amazon snubbed Miami the first time because of the lack of statewide LGBTQ protections?
"Just from an economic perspective, I think there's so many companies that won't come to Florida unless we pass this Competitive Workforce Act," said state Rep. Anna Eskamani, an Orlando Democrat. "Not Sen. Gruters' version that leaves behind the transgender community, but one that's all-encompassing and inclusive."
Bill would make 'Highwaymen' specialty plate
Rep. Delores Hogan Johnson is seeking a specialty license plate that would pay homage to the Florida Highwaymen.
The historic group of African-American artists depicted Sunshine State landscapes from the early 1950s through the 1989s. Members were often barred from presenting their work in galleries because they banned black works of art.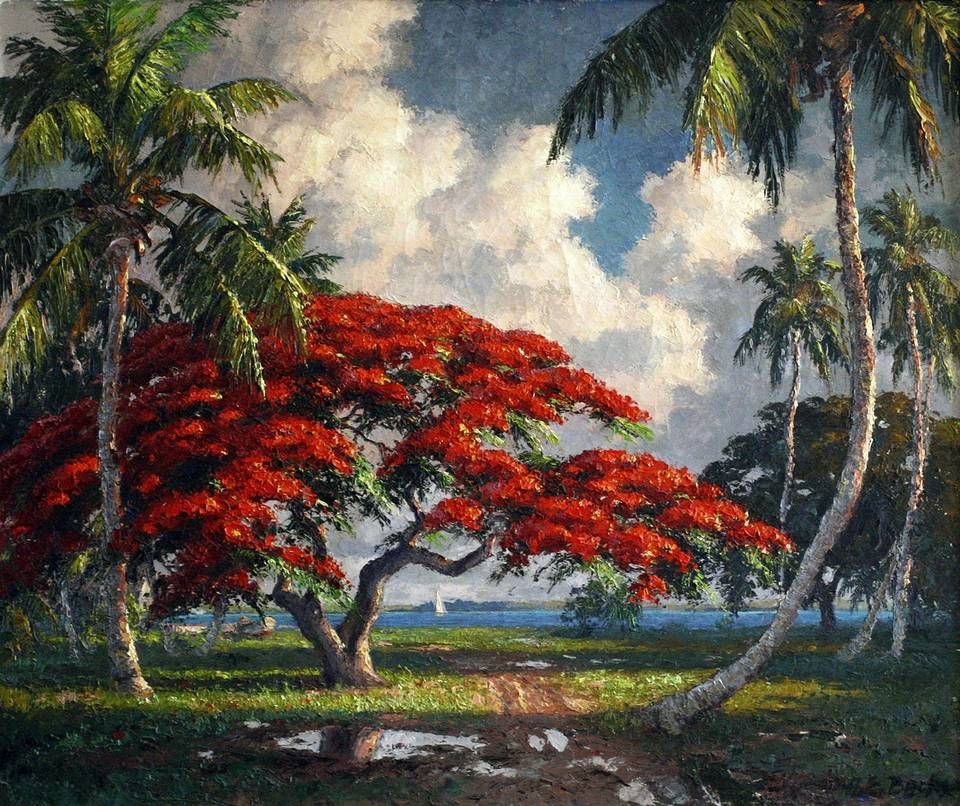 "With the creation of this license plate, we honor their legacy and contributions to art in the state of Florida," said Hogan Johnson, a Fort Pierce Democrat. "As Florida lawmakers continually struggle to fund the arts, the extra funding source generated by this license plate will help sustain the growing artistic interests and needs of Florida's students"
The legislation (HB 199 and HB 201) last week cleared their first committee assignments.
If authorized, funds from the fees collected by the plate would be directed toward a Highwaymen Museum and African-American Cultural Center. As well, funds would be used for education and art projects at the St. Lucie County public school system.
Flores champions optional childhood cancer donation
State Sen. Anitere Flores is sponsoring a bill this year that would give Floridians the option to help families coping with childhood cancer.
The Miami Republican's legislation (SB 252) would mandate language on state motor vehicle registration and renewal of registration forms asking whether the driver would like to chip in $1 or more to fund the Live Like Bella Foundation.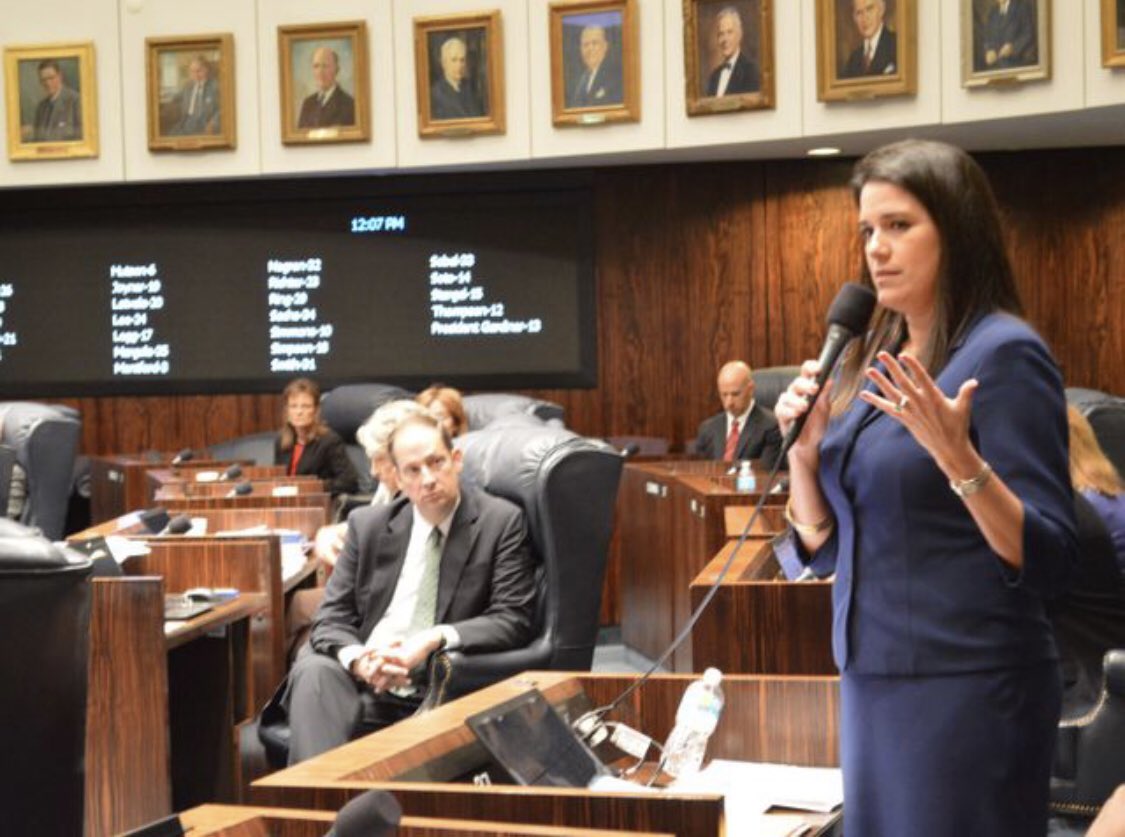 In a statement highlighting the measure, which picked up unanimous support in the Senate Infrastructure and Security Committee this past week, Flores said organizations like Live Like Bella are "leading the fight in research funding to help children and families afflicted by the disease."
"Last session, the State of Florida recognized this and allocated a record $5 million in funding for childhood cancer research," Flores said.
"This session, I look forward to building on that success by passing this bill to allow for voluntary contributions to the Live Like Bella Foundation to help them in their mission of providing financially for these families in their time of need."
FEA unhappy with Senate ed proposals
The Family Empowerment Scholarship, debuted this week by powerful Republican Senator, is catching some heat from the state's largest teachers' union.
The Florida Education Association in a news release said the proposed voucher program — aimed at helping low-income students — "would further drain taxpayer dollars from our neighborhood public schools, directly from general revenue, in order to pay for unaccountable private and religious schools."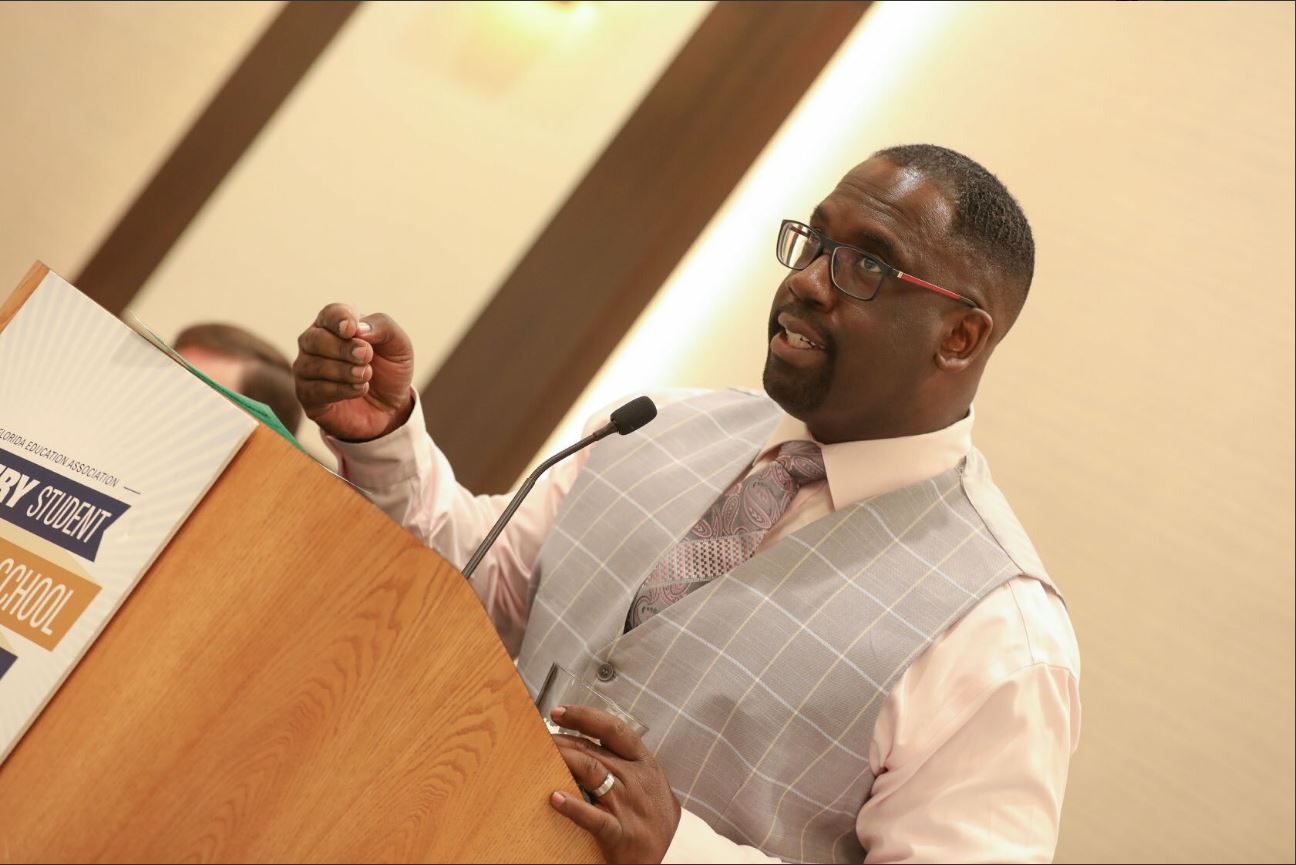 "This plan represents a monumental shift of taxpayer funds to private schools," said FEA President Fedrick Ingram. "What our students need is a monumental commitment to their neighborhood public schools, the schools that educate most of our kids."
The proposal, backed by Senate Education Chair Manny Diaz, is a follow-up to the Equal Opportunity Scholarship proposed by Gov. DeSantis last week.
Charter boats get lifeline
Financial assistance is now available to the for-hire charter boat and headboat operators who were impacted by Hurricane Michael.
The Florida Fish and Wildlife Commission this week announced the disaster relief funding available to operators affected by the nearly Category 5 hurricane that made landfall October.
The National Association of Charterboat Operators and the International Game Fish Association (IGFA) partnered to create the fund. The money is coming from IGFA's Worldwide Anglers Relief Fund.
Interested captains can apply here.
FWC advances songbird protections
The Florida Fish and Wildlife Conservation Commission during its February meeting moved forward with plans to further protect the state's native songbirds.
FWC in a news release said staff recommended rule-making that would provide more regulations for bird traps.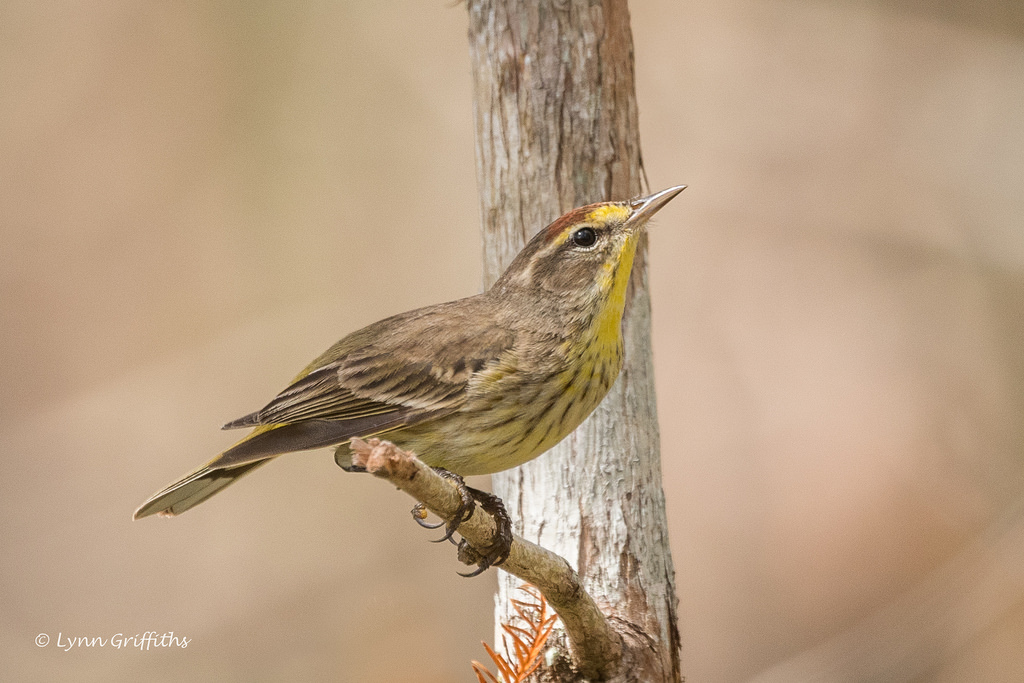 "This rule would provide an additional tool to law enforcement officers to help stop the poaching of these birds, while still allowing for lawful uses of bird traps," an FWC news release said.
"The illegal trapping of native birds has long been a concern in the state, particularly in south Florida, where trapping is believed to be widespread," the release added. "Birds are lost from the wild population and, in many cases, are seriously mistreated, as birds are killed or injured when illegally trapped."
FWC asks bystanders to report instances of illegal trapping to FWC's Wildlife Alert Hotline at 888-404-3922 (FWCC) or by email or text to [email protected].
We're 31! … We're 31!
It's not worth 'writing home' about, so how about a mention?
A new WalletHub survey of state capitals ranks Tallahassee 31 out of 50.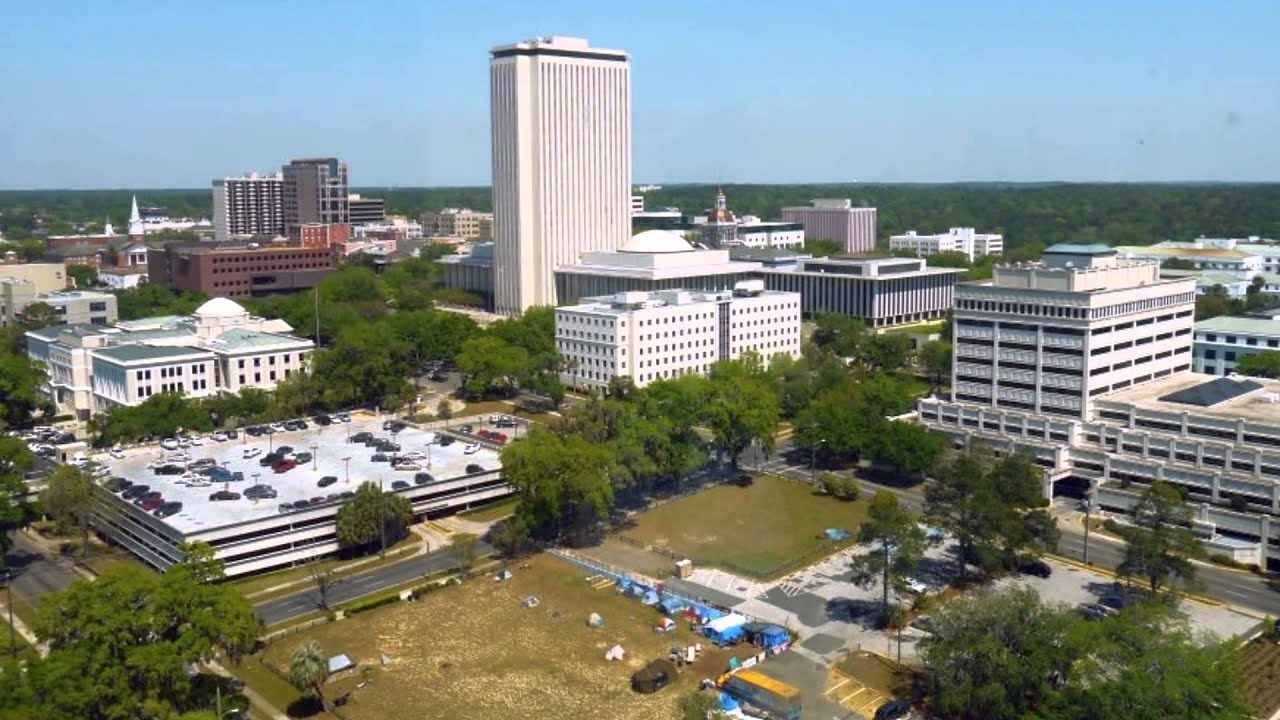 Their methodology? "WalletHub compared all 50 state capitals across 54 key metrics, ranging from the cost of living to K-12 school-system quality to number of attractions," a news release said.
But the breakdown continues. The Sunshine State's capital city ranked 40 in "affordability," 33 in "well-being," 21 in "quality of education and health," and 26 in "quality of life."
Here's the kicker: Tallahassee has the lowest average weekly work hours, according to the survey. Hmmm.
Check it out for yourself here.
Will Jenkins win again?
Florida State University students and alumni have a stake in the Academy Awards.
Critically acclaimed director and FSU film alum Barry Jenkins is in contention to win three Oscars Sunday night. Recall: Jenkins took home Best Picture just two years ago for his touching drama, "Moonlight."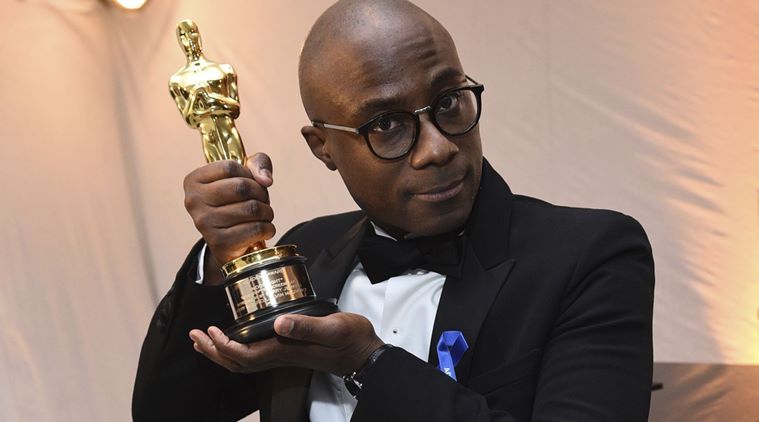 In a news release, FSU noted that Jenkins again worked on the project with the film class of 2003.
"The FSU crew connected in college and created the kind of bond that's easier felt than explained," writes Dave Heller, university communications. "Over the past 16 years, they have frequently worked together, played together and confronted challenges together.
"We're still the same group — we're not different because we won Best Picture for 'Moonlight,'" Jenkins said.
Capitol Directions