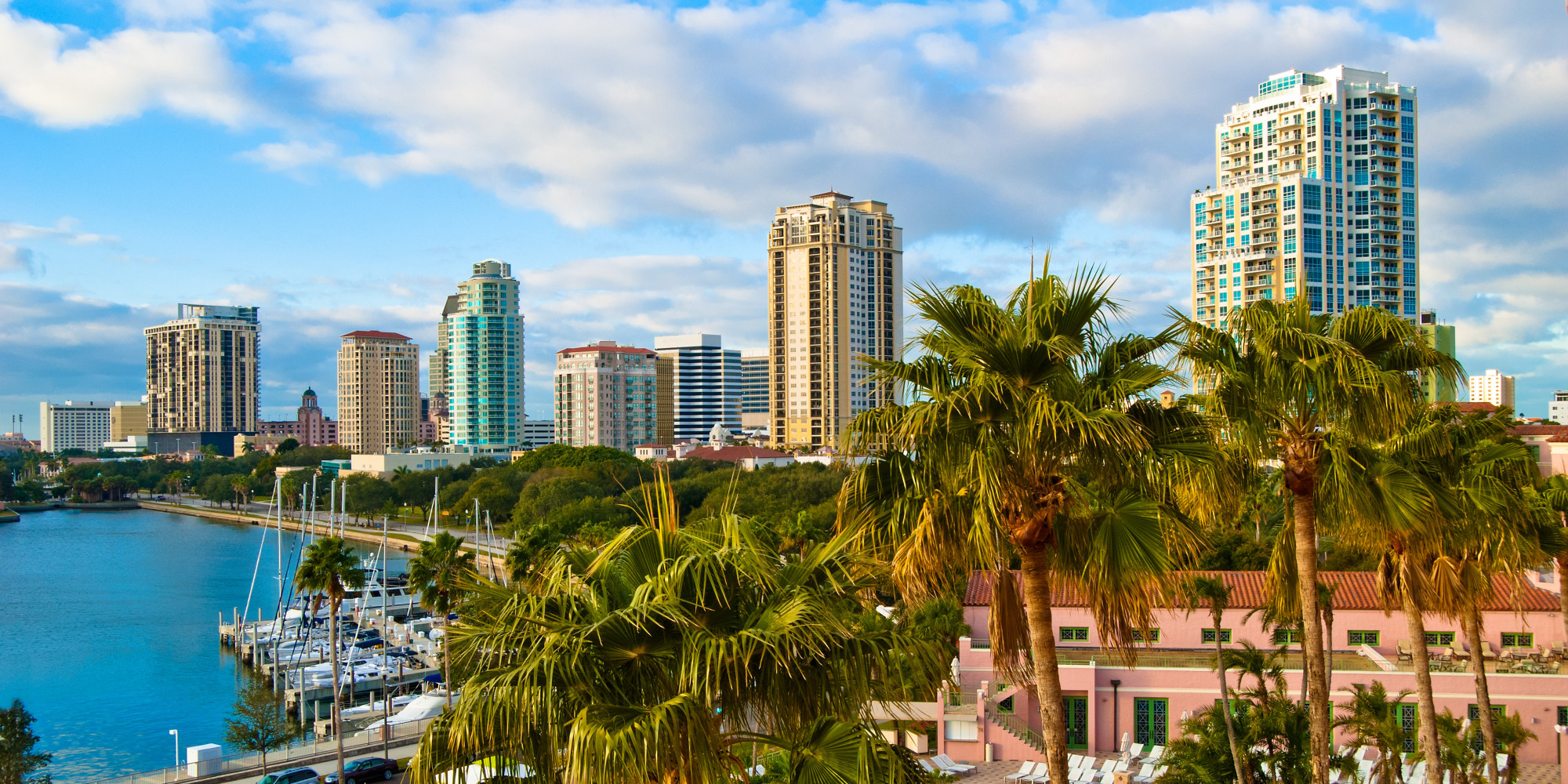 The chamber cautioned against taking "small steps" to address the problem.
A new affordable housing plan from the St. Petersburg Area Chamber of Commerce is offering three strategies to increase the city's housing supply.
Released Thursday morning, the Chamber proposal recommends creating an Affordable Housing Trust fund that would create a communitywide commitment to a dedicated funding source. The trust fund would use a percentage of incremental tax revenues to create a funding source separate from the city's general fund to help reduce costs for developers to build affordable housing.
The fund would operate similarly to Community Redevelopment Areas, which use rising property values — set at a baseline year — to feed an incremental tax fund.
However, instead of local, the Chamber's proposed trust fund would be citywide.
Estimates from the Chamber suggest that under this plan, if the city had used 2018 as a baseline year in which tax revenues reached $113 million and dedicated 10 percent of incremental revenue, would raise $1 million in 2019 based on the projected increase in tax revenue to $123 million.
"This plan is the culmination of months of work by our [Housing, Land Use and Development] Committee, Chamber staff, and countless members and community leaders," said Chamber Chair Bill Kent. "St. Pete needs more than 20,000 units for low- and middle-income residents and we believe the best way to increase supply is for the city to make it easier for builders to construct smaller, and therefore more affordable, units."
The Chamber cautioned against taking "small steps" to address the problem.
Its other recommendations include improving access to city-owned land for nonprofit developers by amending procedures and rules for distributing city-owned land and updating zoning and development regulations and ordinances so developers can build smaller housing units that are more affordable to residents.
Its plan also recommends reducing parking requirements to make developing more affordable.
It also suggests encouraging affordable housing development in transit corridors where residents can have access to better jobs and more affordable and accessible transportation.
Habitat for Humanity Pinellas supports the Chamber's proposal.
"The process for securing lots in the city for nonprofits needs to be improved," said CEO Mike Sutton. "We look forward to working with the administration, City Council, and the Chamber to ensure every resident of St. Pete has access to housing they can afford."
On Wednesday, the Chamber delivered its proposal to Mayor Rick Kriseman and City Council. The group will be working with other stakeholders in the city to craft ordinances furthering its proposed initiatives.
Kriseman hasn't read the proposal yet, but a spokesperson said staff is still reviewing the plan and, at first glance, they noticed some "inaccurate or irrelevant" items in the chamber's plan the city is "continually working on."
Kriseman spokesperson Ben Kirby said the mayor will "continue to lean on his experienced subject matter experts while welcoming feedback from both monied interests and everyday citizens" on the issue.
The St. Pete initiative is not unlike debates occurring across the Bay in Tampa among mayoral candidates there. Affordable housing in Tampa has become one of the most talked about topics behind transportation. Candidates have offered similar suggestions on increasing housing supply to lower costs.