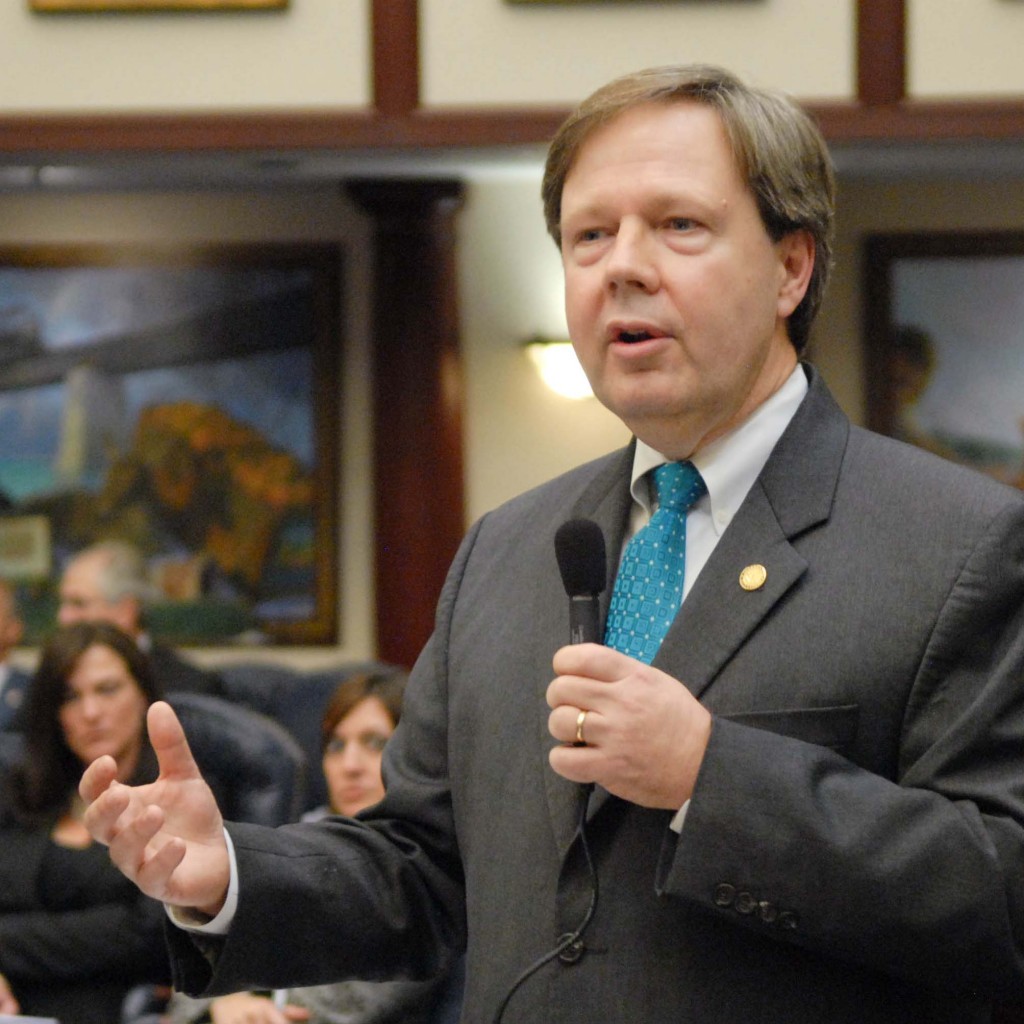 'This project is a mobility solution for [State Road] 436.'
Altamonte Springs is developing plans to run an autonomous shuttle to carry people between the Uptown Altamonte area and the city center,connecting with the SunRail commuter train station, a hospital, a mall, and countless businesses in between, and Republican State Rep. Scott Plakon is seeking $2 million in state money to help make it happen.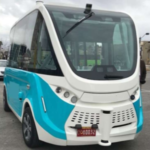 The Orlando suburban city's plans for an autonomous vehicle transit project would not put the shuttle on the city's heavily congested State Road 436 that serves the district, but rather run it through connecting parking lots and interior lanes, seeking to avoid all the traffic headaches that come from the stretch being one of the busiest local corridors in Central Florida.
It's planned as a joint venture that would have the private sector pay an estimated 7o percent of the costs, with the city and state contributions essentially paving the way through a series of easements and parking lot corridors that already have been planned and established paralleling the state highway. The total estimated cost is $8.7 million, with Altamonte Springs proposing putting up $500,000 and Florida $2 million. That doesn't include the easements the city already has in place, about $7 million it has been gathering for decades envisioning that one day they'd be used for some sort of transit.
"Basically it would run through parking lots. Self-driving vehicles," said Plakon, who is from Altamonte Springs. "Believe it or not, if we get this through appropriations, we can have this thing up and running by the first quarter of next year."
The route and timing of the service are expected to be flexible, driven by demand, adjusted for major work shifts in the corridor, events and riders' uses of apps to arrange pickups. Generally, it would connect the SunRail station, the city's government center, the AdventHealth Altamonte Springs hospital, the Altamonte Mall, Uptown Altamonte, Cranes Roost Park, and, when it is opened, the city's big commercial tower, the 18-story Majesty Building, plus a corridor of businesses and residential areas in between. A round-trip would be about 3.5 miles.
All totaled, city officials state, the project could serve 6,344 apartments, 6 million square feet of retail, medical and office uses, 277 hotel rooms, 550 hospital beds and Cranes Roost with its concert venue amphitheater, which attracts more than 1 million people a year to events.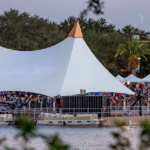 In one respect, the connection to the SunRail station means it could provide a unique last-mile service there that many of the SunRail stations have lacked. But Altamonte Springs City Manager Frank Martz said that's not really the point.
"This project is not a last-mile solution for us. This project is a mobility solution for [State Road] 436. It's to connect extensive development like the hospital and the mall and coming development like what's coming around Uptown," he said. "We're building this to work with or without SunRail."
Plakon's House Bill 4043, the "Altamonte Springs Smart Corridor Project", is slated to be heard Tuesday by the House Transportation & Tourism Appropriations Subcommittee and also is on the House Appropriations Committee calendar.
"Basically $2 million like magic will turn into about $16 or $17 million in resources toward this project. The free market will operate it afterwards. The cost of operating it after the land is put together is very, very low actually," Plakon said. "It'll run on smart technology."