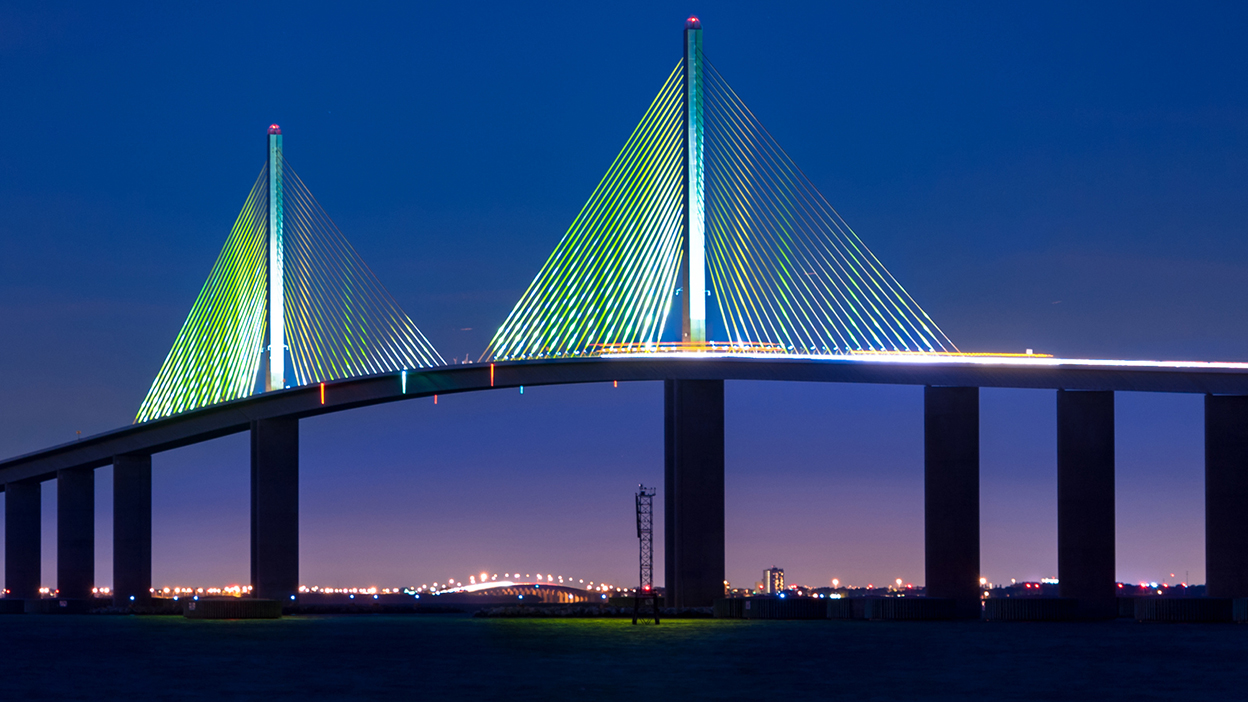 Leaders want high-end jobs, and easy ways to get to them.
Shifts in transit, threats to shorelines and disconnections for youth from the workforce all challenge Tampa Bay. These needs weigh on lawmakers as they look toward the 2019 Legislative Session.
But state Sen. Bill Galvano said the region has also coalesced around goals, looking beyond party lines and county borders.
"We've been able to share information on our priorities and projects and to work together to have leadership come from our region," he said.
Galvano, a Bradenton Republican, holds a number of leadership titles himself. He's Senate President for the next two years and chair of the Bay Area Legislative Delegation.
That's intentional. Galvano, who helped found the delegation a decade and a half ago, said Tampa Bay enjoys more influence by banding together some 20 to 25 percent of lawmakers in the state around regional priorities. For years, either the Speaker of the House or Senate President has been from the Tampa Bay Delegation. As Galvano took the president's gavel, he also agreed to lead the regional delegation.
"Having that position and the Senate presidency, I had to think about it because it's a lot of responsibility," he said. "But it brings full circle the ideas we had regionally including support, funding-wise and policy-wise if necessary, of TBARTA, the Tampa Bay Area Regional Transportation Authority."
That organization indeed continues to hold a central role in managing the region's transportation needs.
TBARTA Executive Director David Green laid out the authority's work to lawmakers at a delegation meeting in February. The group in 2017 saw a shift in mission. The agency now concentrates on mobility and multi-modal transportations options in a five-county area (Hillsborough, Pinellas, Hernando, Manatee and Pasco).
The authority, a creation of the Florida Legislature, is working on a regional transit development plan, Green said.
Transportation officials with the Florida Department of Transportation are also working with TBARTA on the Tampa Bay Next effort, devising a more forward-looking vision for changes in how people move through the region.
Of course, some of that means maintaining infrastructure already in place. Lawmakers want funding to stay on track to replace the Howard Frankland Bridge. State Rep. Jackie Toledo, a Tampa Republican, said she heads to Session hopeful for funding for the Westshore Area Interchange.
But much of the region's long-term planning can get admittedly muddled by a cacophony of voices offering input. State Rep. Newt Newton, a St. Petersburg Democrat, notes his own House District 70 spans four counties, and in turn four Metropolitan Planning Organizations.
Among Tampa Bay's lawmakers, there are varying opinions on whether the region needs a more overarching vision or better voicing of local needs.
State Rep. Ben Diamond, a St. Petersburg Democrat, said it's time to look hard at governance structures for MPOs. He noted a third of workers in Pinellas County live in other counties. That means traffic can't just be addressed at a county level.
"There's a whole review and reorganization of our MPO governance structure that needs to occur for there to be a place and a mechanism in order to do the type of regional planning that we need to be doing," he said.
But state Sen. Jeff Brandes, a St. Petersburg Republican, said without local guidance, lawmakers must work with mixed messages on priorities.
"These counties need to come up with their own transportation plans before you can talk regionally about these plans," he said.
"I've been elected eight years and I couldn't clearly identify for you the transportation plan for Pinellas County. I couldn't clearly identify for you a transportation plan for Hillsborough or Sarasota or Manatee or Polk or any surrounding counties. How could you collectively have a plan when you don't individually have a plan and understand what the major challenges are and how to resolve them?"
Newton, for his part, would like to see local governments at least consider how local growth impacts transportation planning. He said allowing high-density development of expensive condominium units in the region may be good for the tax base, but that officials need to let roads catch up to demands.
"We're putting roads in after we put up big buildings," he said. "Your roads will not support it. We can try and come up with solutions and funding as representatives, but that is decimating the whole area's character and quality of life."
TBARTA does have plans in the works for public transit that connects the area and puts Bus Rapid Transit funding on its needs. Diamond wants to make sure enough of that connects to suburban and rural parts of east Hillsborough and Manatee counties.
But the region also has workforce needs.
A major push by the Tampa Bay Partnership seeks to make the metropolitan area one of the most competitive in the nation. Already, the region enjoys a higher net migration than any metro area in the country, according to the partnership's 2019 Regional Competitiveness Report. That's despite having more deaths than births in the area.
The community enjoys high appeal among startup entrepreneurs, but it also has the lowest per capita gross regional product of the 20 top metro areas nationwide.
More troubling, there are indications the Bay area has a higher percentage of disconnected youths, meaning young adults who neither participate in the workforce or pursue higher education. The partnership reports 12.2 percent of those age 16 to 24 fall into that group.
Education attainment also remains low for the area, despite housing the newly preeminent University of South Florida, the University of Tampa and a number of state colleges.
"We are at or near the bottom with every talent indicator," warned Rick Homas, Partnership president and CEO. Whether that's because students leave the market for opportunities elsewhere or because there isn't enough talent cultivated from the local population remains unclear.
Lawmakers throughout the region also said the environment will be an important priority this year. The Bay Area Legislative Delegation endorsed funding for a red tide institute at Mote Marine Laboratory. Lawmakers stressed the coastal city depends on beach tourism for an economic lift.
Galvano said the region should be able to achieve a range of critical areas so long as members work collectively.
"In the past, when we have taken action on the priorities we share, we've successfully achieved them," he said.