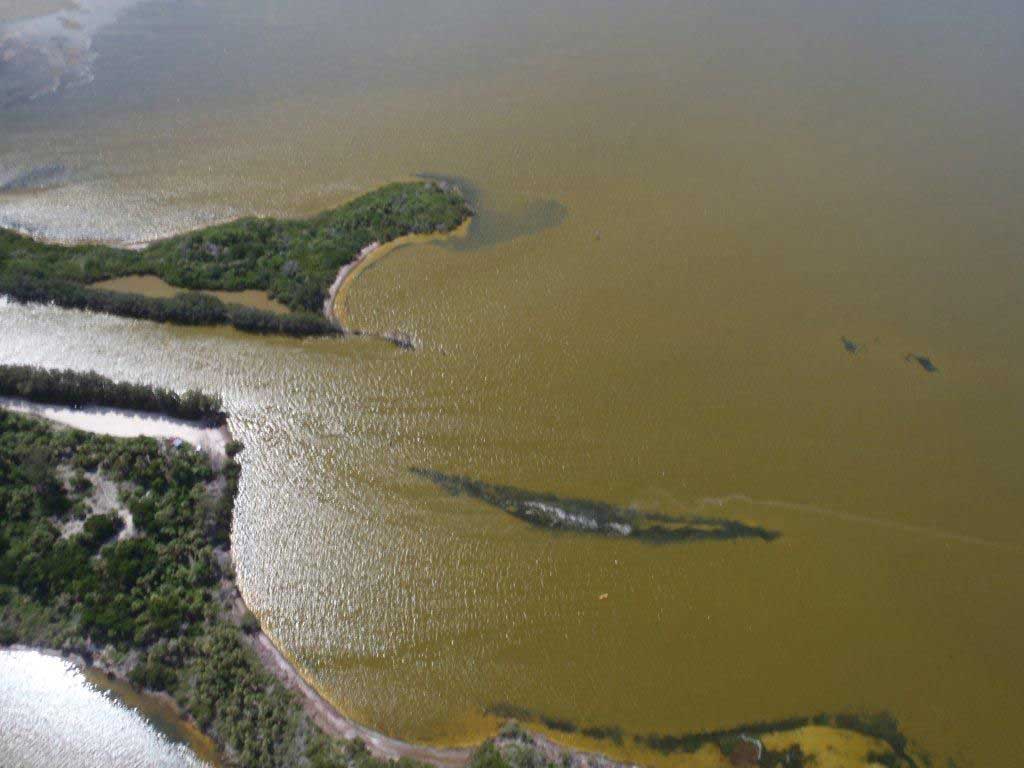 'You're seeing a more heightened awareness over environmental issues.'
From the aquifers of the Wekiva forests to the Kissimmee River basin to the Indian River Lagoon, no issue is uniting more Central Florida and Space Coast lawmakers this year than a shared urgency to improve and protect the quality of area waters.
While Republicans and Democrats may not yet be lining up behind the same bills, there is a broad and bipartisan sense of commitment among the region's lawmakers heading into the 2019 Florida Legislative Session.
For them, now is the time and this is the year for action.
"You're seeing a more heightened awareness over environmental issues, and rightfully so because we've had a lot of environmental issues in our state. And it's no longer a Republican or Democratic issue," said state Rep. Rene Plasencia, a Republican from Orlando. "It is the priority for just about every Republican."
"The number one issue in Brevard County is saving the Indian River Lagoon, by far," said Broward County Republican state Rep. Randy Fine, echoing his colleagues from Volusia County. "Politicians have talked about it for years but they never get anything done. I'm going to do everything I can to get something done."
Throughout the region, lawmakers have two or three major bills in the works as well as a handful of more specific and local proposals, primarily addressing septic runoff and other pollutants entering the waters.
Fine is proposing a bill to provide $50 million in matching money for sewage upgrades and penalties for municipal overflows.
State Sens. David Simmons of Altamonte Springs and Debbie Mayfield of Vero Beach, both Republicans, are working on a comprehensive waters bill that would expand the Basin Management Action Plan concept. It would establish new standards and goals for wastewater treatment and septic tanks.
Orlando Democratic state Sen. Linda Stewart is pushing her anti-fracking bill, Senate Bill 146, along with Democratic state Sen. Victor Torres of Orlando and others, in addition to a bill restricting certain sunscreens.
State Rep. Geraldine Thompson, also of Orlando, also has a bill regulating home fertilizer use, which seeks to limit runoff.
Republican state Rep. David Santiago of Deltona has three local bills dealing with improvements of Volusia County lake cleanup and septic conversion programs.
State Rep. Mike La Rosa, a Republican, has a local septic conversion bill.
Republican state Rep. Tyler Sirois of Cocoa has a couple of local bills dealing with algal bloom research and river muck dredging.
All of them expect some support (at least in theory) from Gov. Ron DeSantis, who has positioned himself as the Republican environmental Governor, a self-referred "Teddy Roosevelt environmentalist."
If there is pushback on the efforts it's from lawmakers whose districts include large numbers of people who have septic systems and face having to pay up to $25,000 a property to convert. Democrat state Reps. Bruce Antone of Orlando and Kamia Brown of Ocoee and state Sen. Randolph Bracy of Oakland, concerned about tens of thousands of such constituents in west Orange County, met recently with DEP officials to try to get clarification on how they might be helped.
"Folks don't have $25,000," Antone said. "All the legislators impacted by this, we've got to get together to decide how we're going to deal with this issue. That's a lot of money."
Simmons' and Mayfield's bill, which has not yet dropped, will have both Central Florida-centric and statewide impact.
"I think there is a consensus that the BMAP concept is an excellent concept for being able to address the impaired or potentially impaired waters of the state," Simmons said. "It provides local governments the opportunities and obligations to work with the Department of Environmental Protection and water management districts in order to come to a consensus that will be able to implement cleanup."
He continued: "Some of these projects will involve wastewater facilities that will be installed or improved, provide tertiary treatment to meet standards of 3 milligrams of nitrates, 21 milligrams per liter of phosphates, so we're working on that.
"That will have a tremendous impact on Central Florida, particularly Orange, Seminole and Volusia counties, because of the springs that we have here that are such a significant part of our life and economy, and quality of life."
Fine's House Bill 141 is geared mainly toward addressing the environmentally ill Indian River Lagoon, which runs for 150 miles from Volusia to Martin River counties. It would provide $50 million worth of matching grants within the five-county lagoon watershed for wastewater improvements and elimination of septic tank systems.
"It also has a statewide application, requiring local governments to fix their spills and upgrade their systems if they have a raw sewage spill," Fine said. "They're a carrot and a stick. One of the leading causes of the Indian River Lagoon problems is local governments dumping their raw sewage. So this provides matching funds that can be used in part to solve that problem. That's the carrot side.
"And also the stick side is if they continue to discharge raw sewage, they're going to have to spend $2 per gallon they dump upgrading their systems."
"That is my top priority," Fine said.