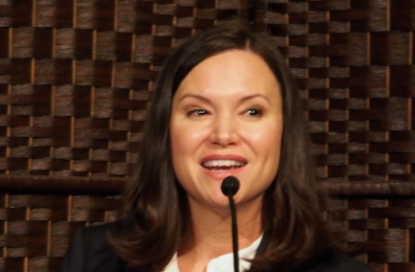 Measure seeks to stop power companies completely, she says.
Florida Attorney General Ashley Moody will challenge a proposed constitutional amendment promising choices to energy consumers.
"While phrased both in its title and in its summary as a purportedly pro-consumer choice measure, the proposed amendment does the opposite," Moody wrote in a letter to Florida Supreme Court justices.
Citizens for Energy Choices in January submitted the needed petitions to advance an amendment to overhaul electrical utilities in Florida.
The group says the measure will end the monopolies enjoyed by Florida power companies. That will let more people choose to employ solar options other other utility choices. It has the support of smaller power companies like Powervine Energy.
"Of America's seven largest states, Florida is the only one that doesn't allow consumers to choose their own electricity providers," reads the Florida Energy Choice website.
The Secretary of State's office informed Moody on Jan. 30 that 79,132 valid petition signatures had been submitted. That's more than enough to get the measure on a statewide ballot.
But Moody questions the motives of the referendum, and said the true purpose won't be presented honestly to voters.
"The undisclosed chief purpose of the proposed amendment is to eliminate the main providers of electricity service to Floridians, the investor-owned utilities," she writes.
"It 'hides the ball' as to its 'true meaning, and ramifications' which the Court's precedent forbids."
Ballot language fails to note the full text of the amendment requires investors to divest ownership to all facilities generating electricity. That would affect how major utilities like Florida Power & Light or Duke Energy do business.
The proposed ballot title calls the measure the "Right to Competitive Energy Market for Customers of Investor-Owned Utilities."
That misleads voters into believing private power companies will still operate and simply compete with new ones.
"The actual text of the amendment forbids such activity,"
Moody said the ballot language only serves to confuse.
"Voters simply will not be able to understand the true meaning and ramifications of the proposed amendment," she writes.
Supporters want the measure on the ballot for November 2020.