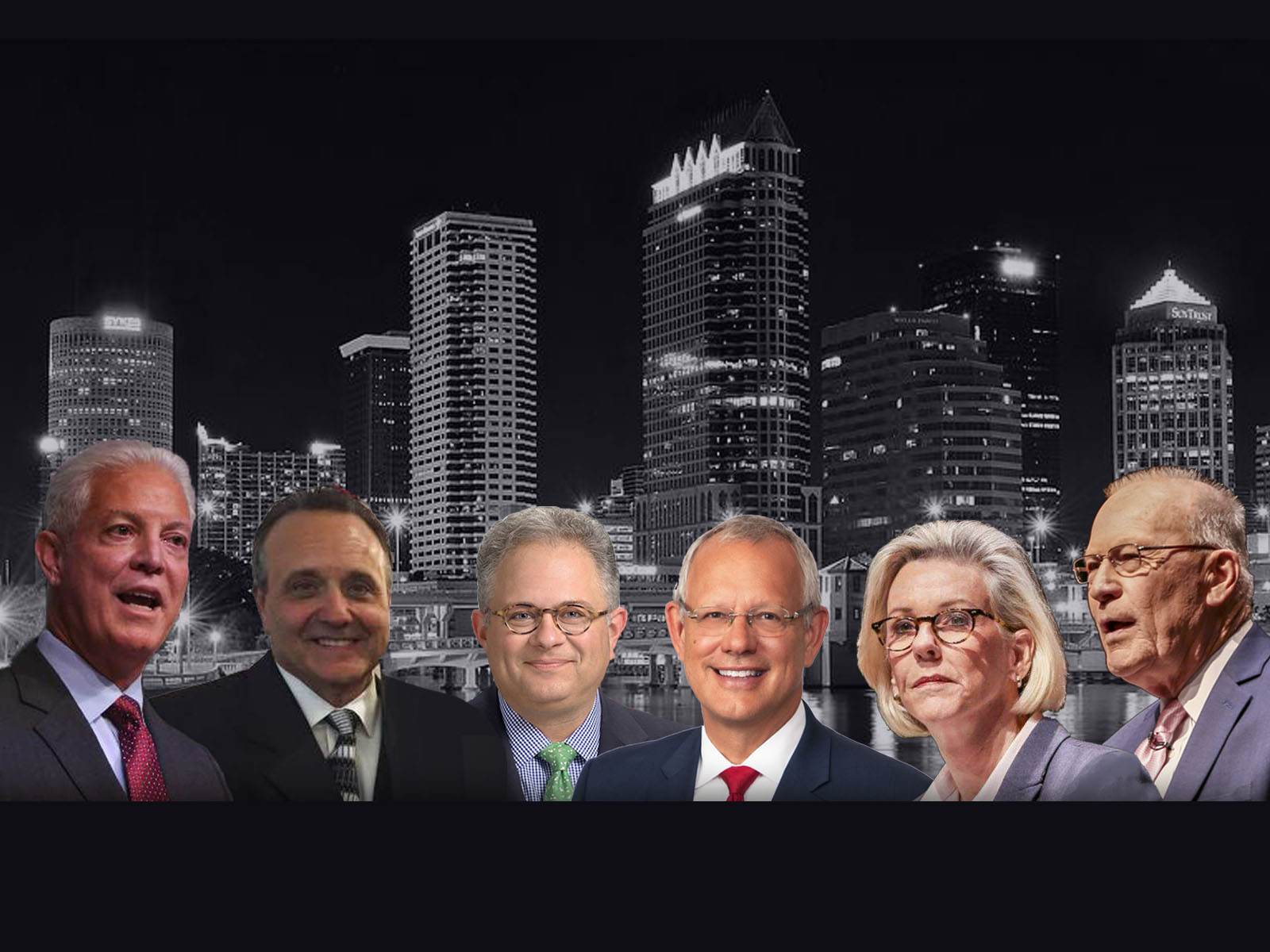 His latest infusion brings the campaign's total amount raised to nearly $3 million.
Tampa mayoral candidate David Straz funneled another $500,000 into his campaign ahead of Tuesday's election, according to the final finance reports before Election Day.
His latest cash infusion brings the campaigns total amount raised to nearly $3 million, almost all of which Straz contributed himself.
The filings also show Straz also kicked in $150,000 to Tampa's Bright Future, the Electioneering Communications Organization affiliated with his campaign.
Straz has vowed not to collect any outside contributions from local businesses or voters in excess of $500, but the contribution records spanning Feb. 16-28 show two contributions for $1,000.
Asked about breaking his promise, a Straz spokesperson said the campaign will reimburse donors for money contributed over $500.

It did not comment on a loophole in that promise. Throughout the campaign, donors from the same household — husbands, wives, children and partners — have all been donating the maximum Straz will collect, bringing household contributions to well over $500 in many instances.
Campaign finance documents from Straz's Tampa's Bright Future show only his self-contribution, but no expenditures. That's despite the organization paying for at least one direct mail piece attacking his opponent, former Tampa Police Chief Jane Castor, a digital ad also targeting Castor and a television ad attacking retired judge Dick Greco Jr.
A spokesperson for the ECO said it has not received invoices for those expenditures yet and that's why the expenses didn't show up on the report filed Friday.
Straz has now pumped more than three times the amount of money into his campaign as even his closest competitor, Castor, has raised in both her campaign and affiliated political committee, Tampa Strong.
His personal wealth shows in Straz's spending patterns. In just two weeks, Straz spent more than $400,000 on advertisements through the Nashville-based consulting firm Fletcher Ridge.

He's also outsourcing canvassing efforts, spending $63,000 on services from Fieldworks LLC in Washington D.C. The campaign also paid nearly $30,000 to the Orlando-based Kitchens Group for focus groups and tracking polls.
Combined, Castor has raised a little over $1 million. About half of that is in Castor's campaign coffer. During the second half of February, she raised $159,000, far more than any other candidate in the race.
Castor brought in a significant amount of her total late February haul from real estate groups and developers including several $1,000 maximum contributions from the Related Group and its officers.
Mel Sembler donated $1,000. So too did Jeff Vinik's Strategic Property Partners, but that company cut checks for the same amount to Greco., Harry Cohen and Topher Morrison.
Castor also brought in top dollar contributions from Police Benevolent Associations in Broward, Dade and Palm Beach counties as well as the West Central Florida and Florida PBAs.
She also received $1,000 contributions from Hillsborough County Sheriff Chad Chronister, Coco-Cola Beverages Florida, the Bill Curie Ford family, EMILY's List and Florida Blue, among others.
Castor paid $40,000 to Multi Media Services, $19,000 to Delivery Strategies and $20,000 to Compete Digital for advertising.
Castor is the clear frontrunner in the race. The question among political insiders watching the mayoral race is not whether she'll take first place on Tuesday, but whether she'll get enough votes to avoid a runoff.
With a crowded field of seven, it's unlikely she'll get more than half the vote to do that. Straz is considered a likely contender for second place.
Former Hillsborough County Commissioner Ed Turanchik is the third highest fundraiser in the race. He's brought in $271,000 to date in just his campaign including $20,000 raised during the latest reporting period.
Turanchik's latest contributions include at least five $1,000 contributions from limited liability companies associated with Ybor City land developer Darryl Shaw.
Cohen is fourth in the funding race with $200,000 raised for his campaign including $22,000 raised in the second half of February.
Greco is behind him with $113,000 raised in his campaign. Greco stepped up fundraising efforts over the last two weeks, bringing in $44,000. At least $7,000 of that came from the Largo Taneja family behind Geo Pharma and Alphagene.
The family also recently gave the largest ever charitable contribution to Florida Hospital, according to St. Pete Catalyst.
Tampa City Council member Mike Suarez has raised $100,000, not including his City Wise Florida Political Committee. Of that, he's spent all but about $30.
Suarez raised $15,000 during the latest reporting period including $1,000 from his committee and another $1,000 from the insurance company he owns.
Morrison, the underdog in the race, is approaching the six-figure mark in his campaign. He raised $9,000 in late February bringing his total to $93,000. Morrison has about $5,000 left to spend during the final days of the campaign.
Morrison contributed $5,000 of his own money to the campaign during the latest reporting period.