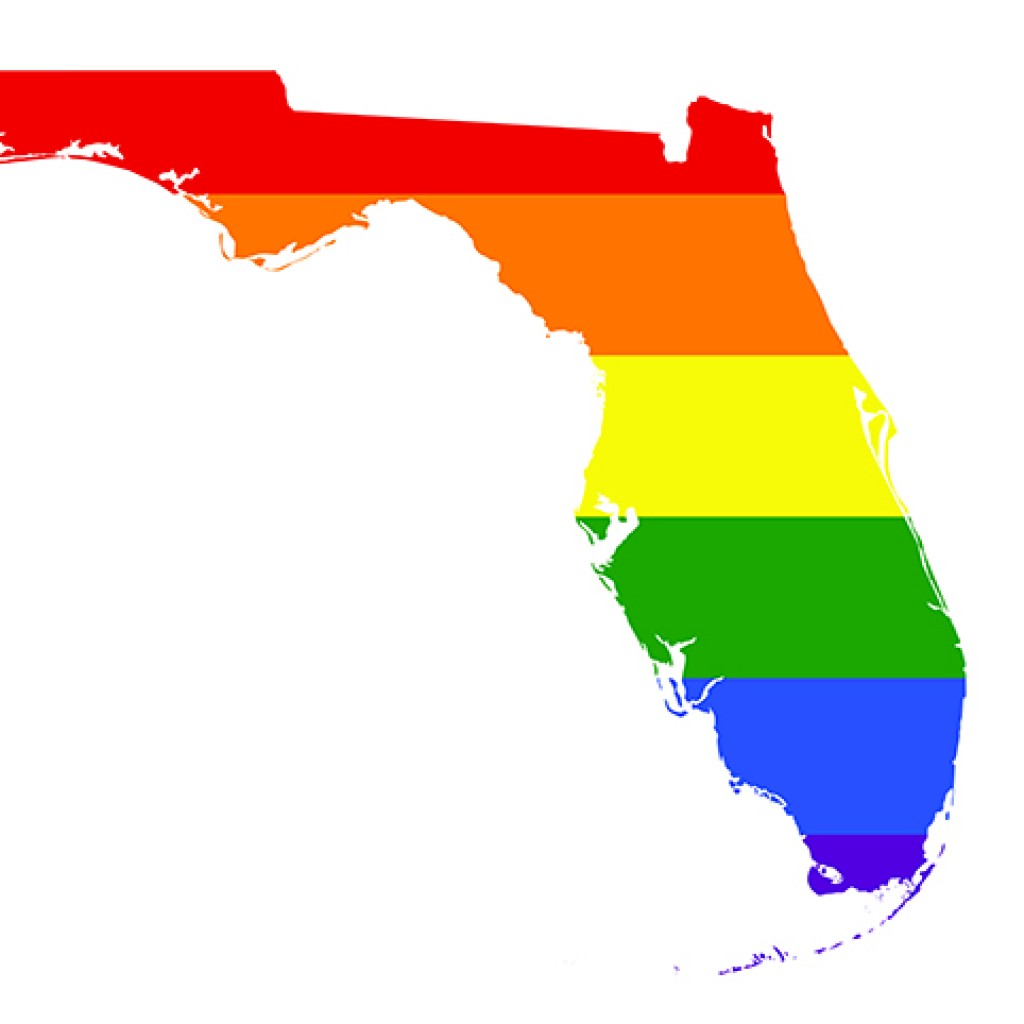 "It shouldn't matter who an individual loves or what their gender identity is, when it comes to our workforce."
The Florida Inclusive Workforce Act found House champions in state Reps. Javier Fernandez and Amber Mariano.
The legislation would add workforce discrimination protections for sexual orientation and gender identity to Florida's Civil Rights Act.
"LGBTQ anti-discrimination should not be tolerated whether in the workplace, access to housing or public accommodations," Fernandez said.
The Miami Democrat filed the legislation and announced the Port Richey Republican as a prime co-sponsor. Fernandez's bill serves as companion legislation to state Sen. Joe Gruters' identical bill (SB 438) in the Senate.
"Florida Inclusive Workforce Act is the type of legislation Florida needs for economic and career development," Mariano said.
"It shouldn't matter who an individual loves or what their gender identity is, when it comes to our workforce."
But Gruters bill already racked up plenty of criticism from the left and the right.
Gruters announced his legislation with the support of SAVE Florida, a Miami-based LGBTQ advocacy group. The group quickly supported Fernandez's bill as well
But activists at organizations like Equality Florida greeted the Inclusive Workforce Act with a certain sense of betrayal.
That's because many LGBTQ activists already support the more expansive Florida Competitive Workforce Act.

That legislation has been introduced in the House by state Rep. Jennifer Webb, the first lesbian elected to the Legislature. In the Senate, state Sen. Darryl Rouson, a St. Petersburg Democrat, introduced the bill.
The Competitive Workforce Act looks to add all civil rights protections for LGBTQ people, including housing and service.
Webb has since signed on state Rep. Jackie Toledo, a Tampa Republican. The two speak confidently that the bill will receive a committee hearing this year.
"We're working very hard to make sure that happens," Webb said.
Toledo said having full LGBTQ protections will be important as Florida woos major corporations like Amazon to operate in Florida. She's been pushing for co-sponsors on the bill in the weeks leading into the Legislative Session.
But now the Florida Inclusive Workforce Act offers a more moderate alternative to lawmakers.
After the Competitive Workforce Act failed to make significant progress in Tallahassee for a decade, some supporters say it's time to settle for workforce protections.
"It will take a bipartisan effort to pass the Florida Inclusive Workforce Act and today was a significant step forward for our LGBTQ community," said Tony Lima, SAVE's executive director.
"The Florida Inclusive Workforce Act is the winning pathway for protecting the LGBTQ community in the workplace. FIWA will open doors enabling us to move forward with protecting our community in every part of Florida and in all areas of our lives."
Both bills rely on economic appeals.
"The passage of the FIWA will send a strong signal across Florida and across the United States that Florida cares about protecting our LGBTQ community in the workplace," Mariano said. "I'm proud to be a prime co-sponsor and will work tirelessly to get this legislation passed."
With both chambers controlled by Republicans, it's notable the greatest pressures against passage may not come from the left but the right.
John Stemberger, a high-profile social conservative activist base din Orlando, lambasted Gruters when he introduced his Senate bill. In January, he called on Gruters to resign as chair of the Republican Party of Florida over the issue.
Gruters weathered that storm, but the episode signaled consequences for conservative Republicans considering support for the bill. And it made clear those concerned about "religious liberty" don't see limiting protections to workforce as an acceptable compromise.
And Rouson today sounds more acquiescent. He wants full protections, he said, but doesn't view the Gruters bill as hostile legislation.
"I do think we should be all inclusion of civil rights, so being protected as you work, as you live, as you play," Rouson said. "But we have to start somewhere, and Gruters bill is an attempt to get at the same goal."
Last updated on March 5, 2019