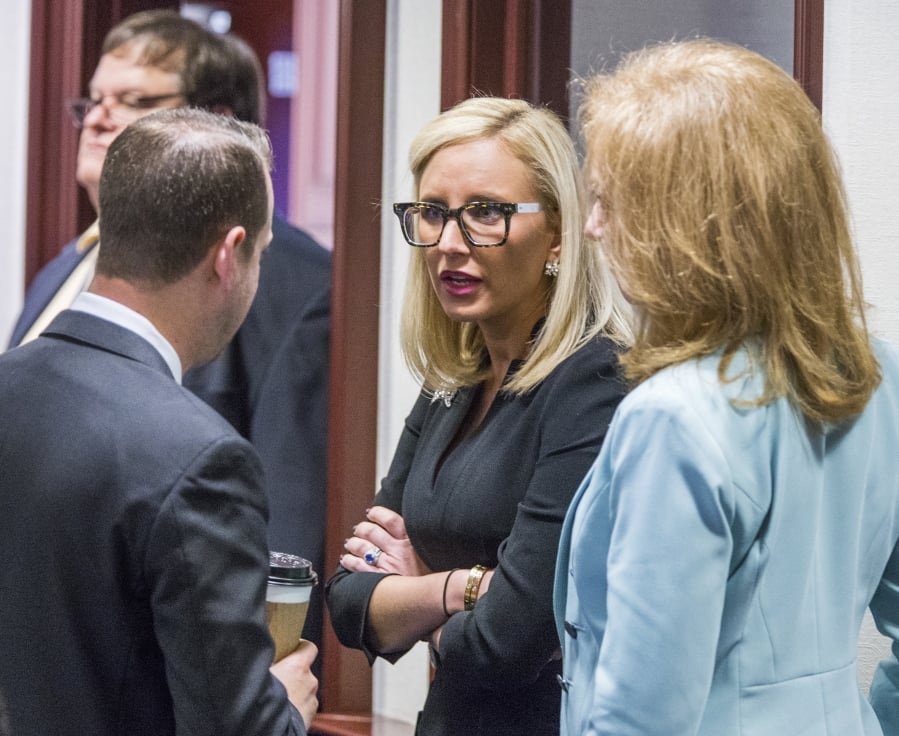 The move comes after charges against New England Patriots owner Robert Kraft.
Sen. Lauren Book says she is working to add language covering massage parlors to her bill (SB 540) aiming to curb human trafficking in the state.
The move comes after the high-profile charges filed against New England Patriots owner Robert Kraft. Police allege he visited a Jupiter spa that was part of an international trafficking ring.
Kraft was charged with soliciting prostitution, though police have not said Kraft knew the women there were working against their will.
Book, a Plantation Democrat,  is revisiting attempts to pass the legislation after a different version of the bill failed last year.
"The human trafficking bill is really important to me and we've been working for two years now," Book said in a talk with Florida Politics about the 2019 Session.
"In the last two weeks we've seen how bad the issue really is, with Robert Kraft and others."
Last year's version of the legislation died partly because of a provision allowing hotels to be sued by victims who were trafficked at those locations. The provision was removed in this year's version after hotel interests vehemently objected.
Book says she spent time attempting to make the 2019 version of the bill something that would pass.
"What we wanted to do this year was talk to survivors, law enforcement and different entities to really put together a comprehensive bill that addresses the issue of human trafficking in the state. We're third in the country. And so this (bill) is something that I'm really proud of."
The measure increases training for hotel workers and law enforcement to spot and report instances of trafficking and sets up a support group for trafficking victims.
Book also said it was important to include a provision setting up a registry for those who have solicited prostitutes: "We have research that says that will drive down the demand."
— — —
Here are other highlights from the interview:
— She wants to set up a 'commemoration committee' for the women's suffrage centennial in 2020.
"It is coming up relatively quickly and I want to make sure that we are honoring this monumental anniversary," Book noted. "This would assemble an entire group to make sure that we are honoring women's suffrage the way we should be."
The bill (SB 1306), co-introduced by Sen. Jason Pizzo of Miami Beach, establishes the commission as an adjunct to the Department of State to ensure the centennial is properly observed.
That group would be made up of the Secretary of State, appointees from the Legislature, and members of various historical organizations, among others.
"We're here and we want people to know how important it is," Book said. "And when I look at my daughter and kids in school today, sometimes you forget where we come from. We want those kids to have a proper understanding and knowledge of what that looks like."
— Book is trying again on a bill to exempt diaper purchases from the state's sales tax. She conceded it's a "large price tag" and said her office is still looking to drive down the cost.
— She also recently introduced legislation to help set up a victims' compensation fund for families affected by the Parkland shooting.