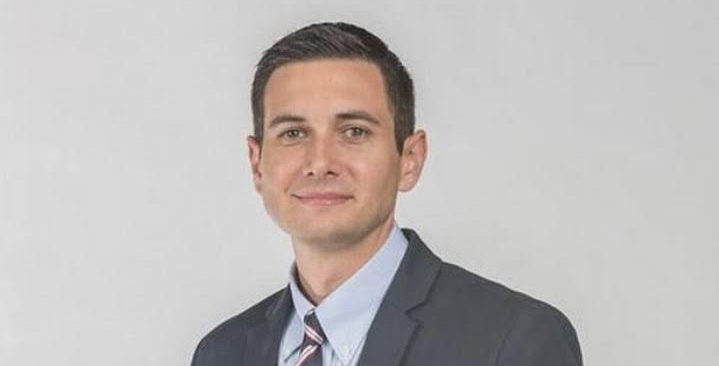 The first-term Republican caught the political bug early.
Vance Aloupis ran for the Legislature because, after a decade of advocacy produced only incremental change, he'd become convinced the body needed a champion for education — especially for very young children.
He promises to make that his No. 1 priority.
"Given that my life's work has been around education reform, my goal will be to make early childhood education an even more significant part of Florida's vision for educational equity," Aloupis told Florida Politics.
Beyond that, he hopes for progress toward more affordable housing, "promoting a vibrant business landscape, and ensuring that Florida's water quality and environment is protected for generations to come."
Aloupis, 36, represents Hispanic-dominated District 115, a strip running north from Palmetto Bay and Kendall in Dade County, where he lives with wife Mariella and their three daughters. It's Michael Bileca's old seat and went for Hillary Clinton in 2016.
He holds a bachelor's degree in business administration and a law degree, both from the University of Miami. His House bio lists interests in baseball, fishing and reading.
Since 2010, he has led The Children's Movement of Florida, which seeks improved prospects for children through age 5 through investments in early education, parental training and access to health care.
Among his accomplishments was erasing a five-year waiting list for immigrant children for health services under the Florida KidCare program.
The House leadership rewarded Aloupis' record with seats on the Education Committee and PreK-12 Innovation Subcommittee. Additional assignments include the Energy & Utilities and Insurance & Banking subcommittees.
"Outside of the realm of education, I've spent several years working with state and national think tanks (specifically, the James Madison Institute and the American Enterprise Institute) promoting free market principles, and I believe those experiences will help guide my decision-making in all aspects of my time in the Legislature," Aloupis said.
He's not entirely a newcomer to Tallahassee, having traveled often to the capital.
"Tallahassee is a wonderful city – and a place I've come to love," Aloupis said. "I have some sense to find my way around the city and the Capitol. With that being said, I sometimes still get lost looking for the bathrooms."
He views the lobbying corps as a resource.
"Like any relationship, my relationship with the lobbying corps will be one based in trust and mutual respect," he said.
"Many of the individuals in the lobbying corps have an understanding about an issue or the process that can be hugely helpful — and, at the end of the day, they are simply advocating on behalf of their clients. And, if you can't say 'No,' you have no business serving in the Legislature."
Same goes with the Republican leadership, with which he shares basic principles.
"I was elected by my constituents. My duty and responsibility is to serve their interests before anything else," he said.
"With that being said, I am truly excited about the philosophical principles and vision of the leadership in the Florida House. It is a philosophy based in limited government, promotion of freedom, appreciation for hard work, and a passion for the free market — and how can you say 'No' to that?"
Aloupis caught the political bug early when his parents hosted a fundraiser for John "Jock" McKernan's successful 1987 campaign for governor of Maine (he served until 1995) at their Bangor home.
"I must have been four years old, but I still remember the excitement as clear as yesterday," Aloupis said.
"As I've grown older, that memory was a reminder of the importance of true, authentic relationships — and how any journey into politics begins with your friends and family."
You can consider Aloupis a budget hawk. He notes that the state budget has increased by $25 billion since he became involved in education reform.
"I've never believed that money or more funding is the first solution to any problem," he said.
"The more important question we should be asking is: 'Is this a priority for Florida?' or 'Will this give more Floridians the opportunity to achieve their own American Dream?"
At the same time, recognizes this:
"As more and more people move to or visit Florida, our budget will continue to grow. The Legislature has all that it needs to meet the needs of the State, as long as we are clear on our priorities."