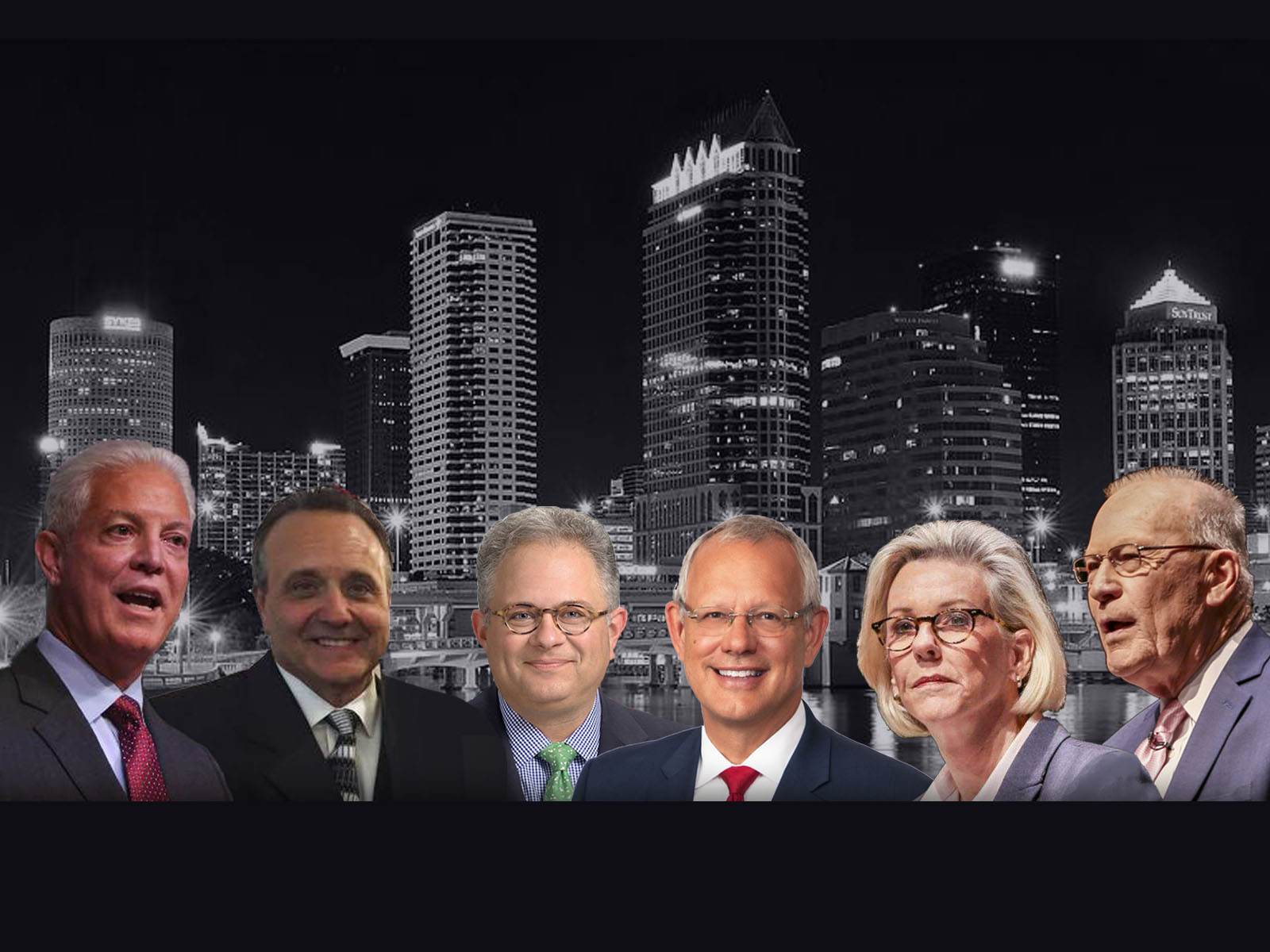 "I think second place is a toss up right now."
Polls? What polls?
All of Tampa's mayoral candidates who aren't polling in the No. 1 and 2 spots are feeling pretty good about their chances. Or so they said Tuesday.
Dick Greco Jr., who's sitting optimistically in the third place spot according to the most recent poll conducted this weekend, said he and his campaign are "pumped and excited."
Greco spent Election Day morning at the Tampa Garden Club in South Tampa greeting voters where he said his reception was positive.
"We're just shaking hands and thanking people for their vote," he said.
Greco and his team will be bouncing around to polls in other neighborhoods throughout the day. The campaign is also running radio ads Tuesday and is sending out robo-calls to voters to remind them to cast a ballot.
The latest poll put Greco just outside the second place spot that would land him in a runoff election with the top vote-getter, which most expect to be former Tampa Police Chief Jane Castor. Even though it puts Greco in third, behind philanthropist David Straz, the difference is within the poll's margin of error.
"We're pumped by that poll," Greco said. "Especially because we got into he race later than the other candidates haven't had as much time to raise money and campaign as them."
Tampa City Council member Harry Cohen feels the same way. He also spent time visiting polls in South Tampa and will be branching out to other polling locations in neighborhoods across the city, including in New Tampa this afternoon.
Meanwhile, former Hillsborough County Commissioner Ed Turanchik is taking a different tact. Turanchik isn't hitting polling places.
"That's kind of a waste of time and effort. People who are there already know how they're voting, at least in the mayor's race," Turanchik said.
Instead, he and his team will be knocking on doors until about 6 p.m. Tuesday night targeting voters who have not yet cast a ballot.
"I think second place is a toss up right now. It's just not clear who this final voting population is going to be," Turanchik added.
Tampa City Council member Mike Suarez, who is second to last in the race according to the latest poll, isn't buying those numbers either. He said his message about neighborhood inclusivity is resonating with voters and he'll be pushing that message through until the very end of the day.
But Suarez's message about focusing on building neighborhoods isn't the only one. Straz is pushing a similar message, promising inclusivity for all and, in particular, promising a renewed emphasis on neighborhood redevelopment in East and West Tampa. Straz has been funneling a lot of the more than $3 million he's dumped into is campaign from his personal wealth to spread that message.
Asked if he's worried Straz's buying power could drown out his own message, Suarez said he doesn't think that kind of campaign strategy is effective.
"It's not effective to have paid canvassers walking neighborhoods," Suarez said. "I guarantee you if they knock on a door and get someone who isn't sure, they're just going to keep walking. It's the volunteers who are truly passionate about spreading your message."
Turanchik agreed.
"Unless you're making personal contact with people who know the candidate, it's not really effective," Turanchik said.
Even small business consultant Topher Morrison whose polling numbers have struggled to get to even 2 percent is feeling confident on Election Day.
"I'm the eternal optimist," he said. "And I'm not giving up. I'll be at the polls all day spreading my message and getting people to vote."
Straz and Castor are the only two candidates who didn't respond to a request to chat Tuesday morning about their election prospects. Castor was scheduled to greet voters at a polling place in East Tampa at 8:30, but skipped it as rain storms blanketed the city.
Both, however, shared messages on Facebook as polls opened Tuesday encouraging voters to make their way to the polls, rain or shine.
"So that together we can fix traffic, make housing affordable and grow job," a smiling Castor said in a video.
Straz also posted a video mashing together scenes from old campaign advertisements into a video narrated by a song that could easily be entitled, "wake up and vote."
The song asked whether the city really needs red light cameras, and then rhyming with its first verse asking residents to vote said, "no we don't." The video also mentioned Straz's promise to buy new ambulances to replace the city's aging fleet.
The song and the video ended with a verse saying Straz would be a mayor that is "for us, not the powerful."