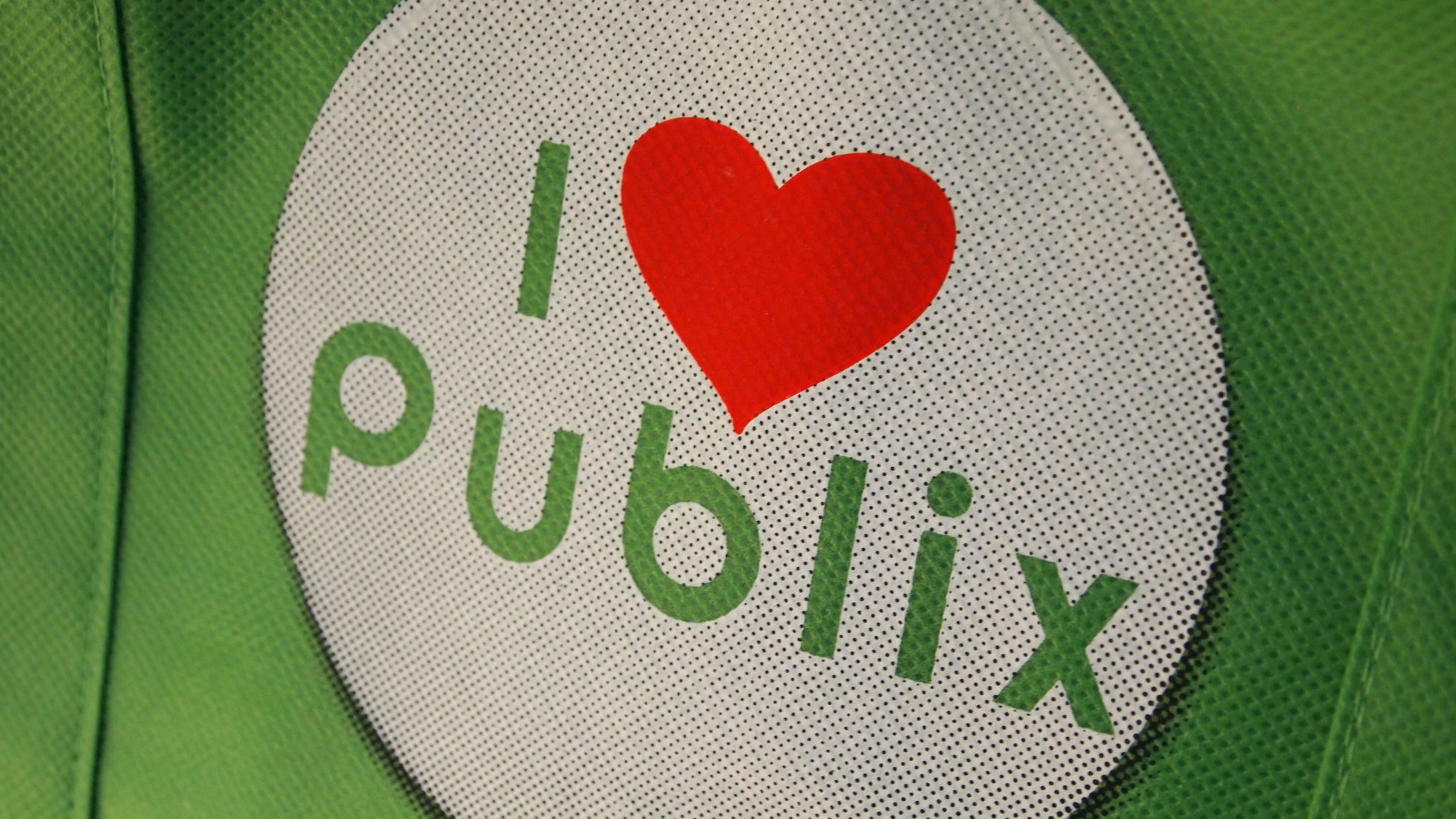 Florida's home-grown grocery chain has one of the best reputations in the country, according to a new survey from Axios and Harris.
The Axios Harris Poll 100 measured consumer opinions on the "most visible" corporations in the United States and found Publix had the sixth best, beating out major multinational companies such as Samsung and Microsoft as well as major competitor Kroger, the largest grocery store chain in the country.
Publix fared well in each of the survey's metrics: affinity, ethics, growth, products/service, citizenship, vision, culture, character and trajectory.
The top category for the 1,250-store chain was ethics, where it earned the No. 2 spot behind Wegmans, another grocery business that operates just 98 stores in the Northeast.
Publix earned fourth place in character, fifth place in both growth and citizenship, eighth place in both vision and trajectory, 10th place in products/service and 11th place in both affinity and culture.
Publix's aggregate score across all categories was 80.3 percent, putting it less than 3 percentage points behind Wegmans, which took first place overall in the poll.
The Lakeland-based company also earned the No. 11 spot in "velocity," which is calculated by the percentage of respondents saying the company is "on its way up" minus the percentage saying the company is "on its way down."
Publix's overall ranking represents a two-spot increase over its performance in the 2018 version of the poll.
The Axios Harris Poll 100 is conducted in two phases.
The first asked 18,228 Americans to identify which two companies stand out to them as having the best and worst reputations overall and took place in three waves, Nov. 8-12, Nov. 13-15 and Nov. 27-29. The second phase, conducted Jan. 2-18, asked respondents to rate two companies they are "very" or "somewhat" familiar with.

The full results are available on Harris' website.