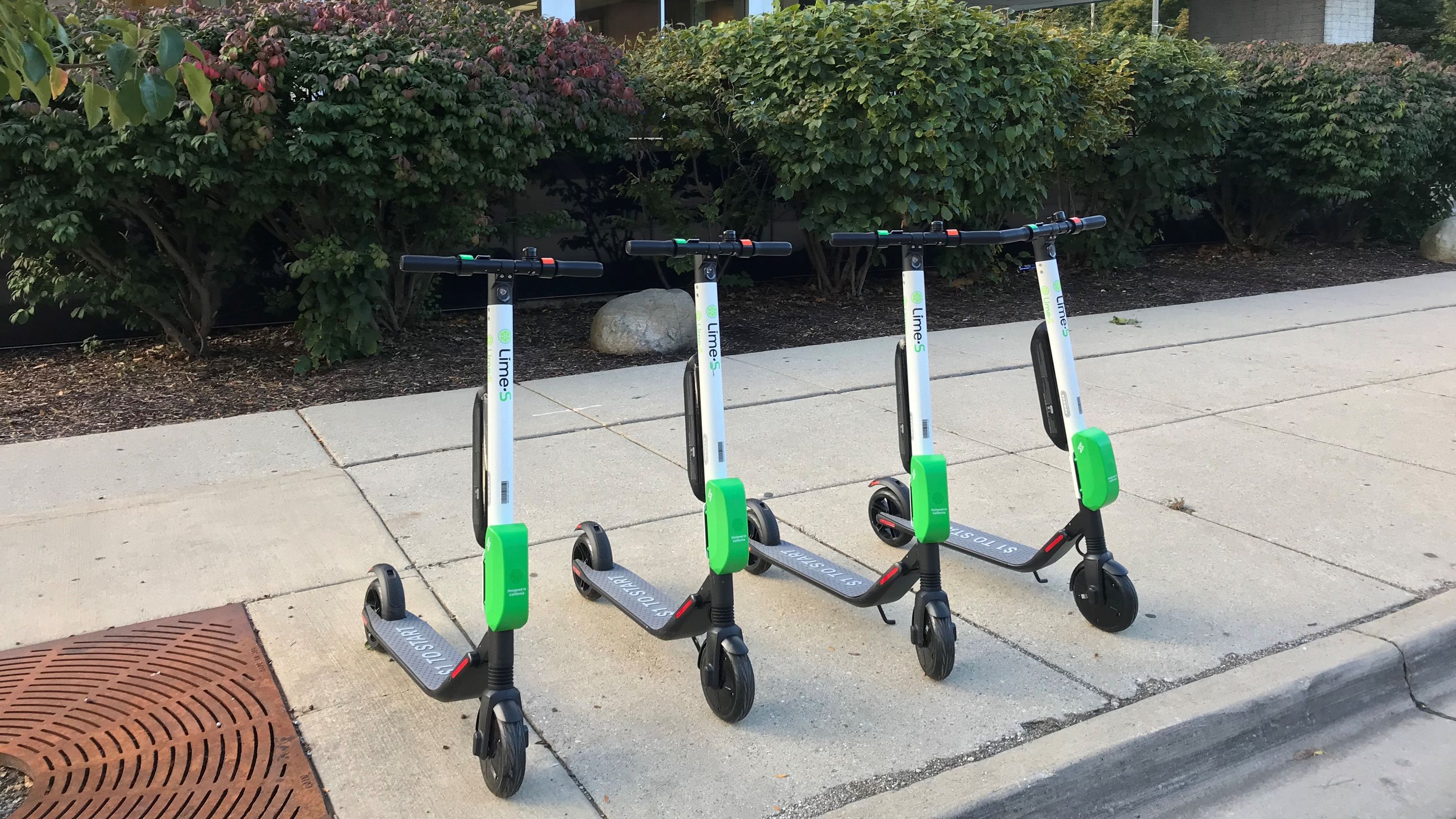 "These devices could go wherever a bike could go and must follow traffic signal laws."
A bill that would regulate e-scooters in the same fashion as bicycles cleared the House Transportation and Infrastructure Subcommittee Wednesday with a unanimous vote.
HB 453, sponsored by state Rep. Jackie Toledo, would allow local governments to regulate scooters in the same way as bikes — meaning they would be street legal — and would allow the many companies offering the micro mobility devices for rental to set up shop in Florida cities.
"These devices could go wherever a bike could go and must follow traffic signal laws," said Toledo, a Tampa Republican.
"The bill is crucial to the state of Florida as our cities are diverse and residents want alternative modes of transportation, tourists flock to our theme parks and coastal communities and many seek alternative ways to get from point A to point B," she continued.
Current law prohibits motorized vehicles that can't hit 30 mph from being on the road, so riders can only use them on sidewalks, which is a dangerous proposition in many Florida metros.
Toledo's bill would ratchet that number down to 20 mph, a speed the electric two-wheelers offered by companies such as Lime and Spin can hit, allowing them to get off the sidewalk and onto the asphalt.
That change wasn't controversial to any members of the committee, but other facets of the bill relating to vendor licensure were decried by home-rule advocates.
The provision in question would require local governments to give a scooter company a license to operate so long as they carry $1 million in liability insurance and $5 million in workers' compensation insurance. Outside of that, local government doesn't have a say.
Jeff Branch of The Florida League of Cities said cities should be able to decide whether or not e-scooters are allowed on their roads, though that argument fell flat among most committee members, bar Delray Beach Rep. Mike Caruso, who said he'd like to see the bill amended to let cities opt out altogether.
But Toledo countered that allowing local governments to limit the number of vendors would quash any hope of e-scooters being a reliable method of first-mile/last-mile transportation.
"If you have one vendor, they may not provide the quantity that's needed for that city," she said. "So, if you go and rent a scooter, and you get out of the building you're at and try to rent another scooter and it's not there, you're probably never going to use that mode of transportation again."
On whether cities should be able to ban scooters altogether, Toledo said that should be left up to the free market — if a city's residents aren't game, the companies will move out on their own rather than absorb losses.
One argument that did gain traction came from Dean Mead lobbyist Chris Moya, who represents docking bicycle companies Deco Bike and Ride On.
Moya said that when local governments in South Florida inked deals with bike-sharing companies, those contracts required the companies to have warehouse space on call and a plan to get all of their equipment indoors in the case of a hurricane or other natural disaster.
If Miami had tens of thousands of scooters deployed, as is the case in Dallas, they could conceivably turn into dangerous projectiles without proper disaster mitigation rules in place.
That resonated with Republican Rep. Mel Ponder, a former mayor of Destin, who alluded to the damage wrought by Hurricane Michael last year.
"We just had a hurricane. I mean, heaven forbid, in Panama City you would have had 500 raw scooters flying around and that could have compounded the problem," he said.