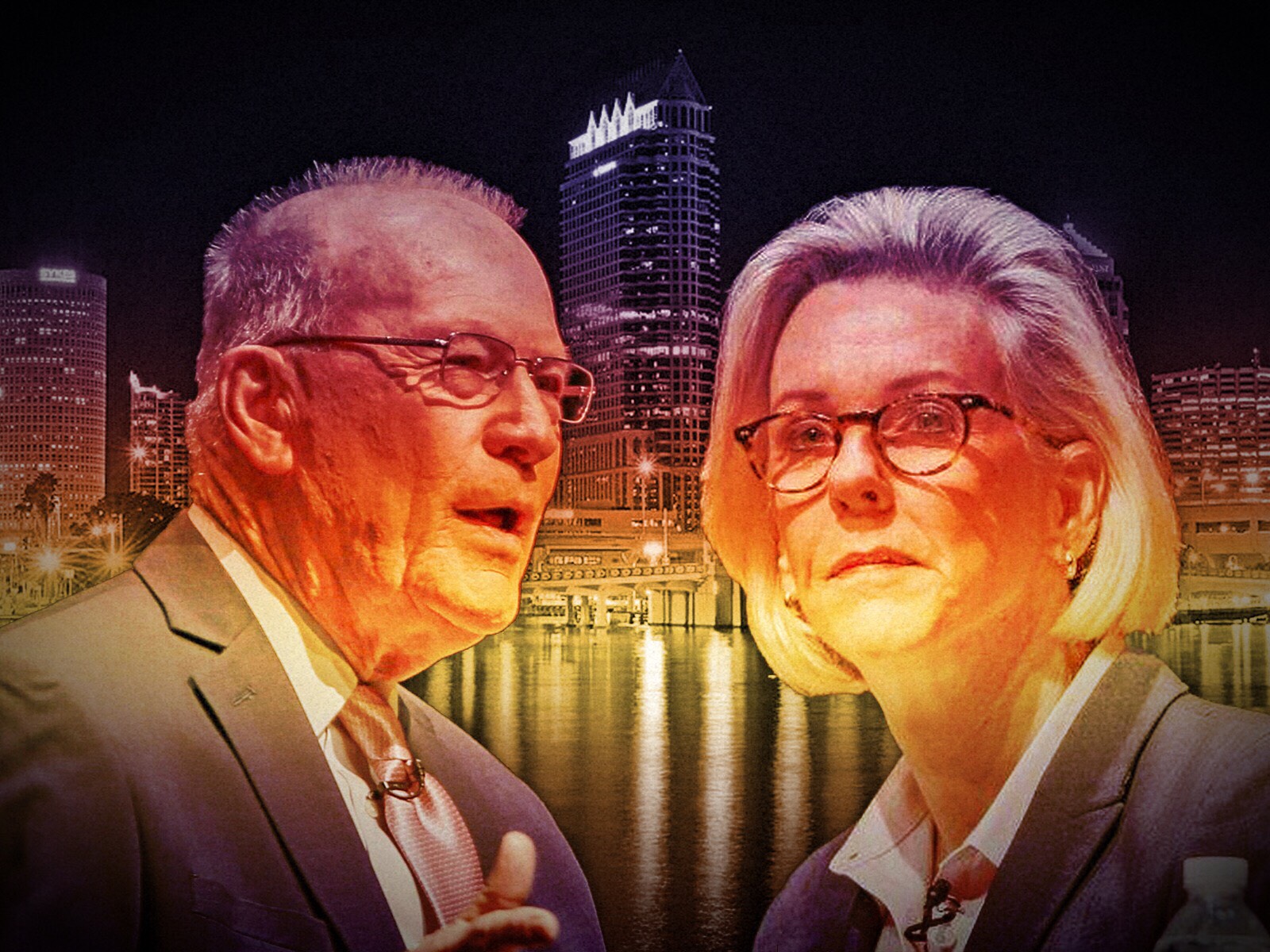 "Let's run campaigns that our community deserves."
Tampa mayoral candidate Jane Castor is calling on her opponent to keep it clean during the final six weeks of campaigning for the city's top government job.
David Straz came in second in the municipal election behind Castor. Castor earned 48 percent of the vote while Straz brought in just 15.5 percent. That's a huge deficit and one that means Straz's campaign will have a lot of work ahead to not only gain votes from people who previously supported one of the five defeated candidates, but to also try to squash some of Castor's existing support.
There's one obvious way to make the latter happen — go negative.
During a news conference this week, Straz said negative campaigning was fair game as long as it was honest and truthful.
"Congratulations on making the runoff after competing against so many outstanding candidates for the position of mayor. Thank you for taking my call Tuesday night. During that call I advised that I planned to run a clean campaign based on my qualifications for the position and was under the impression that you agreed to do the same," Castor wrote in a letter to Straz.
Castor reiterated her pledge to run a clean campaign during her own news conference Wednesday. In her letter to Straz, she urged him to reconsider what she called "divisive tactics" and instead "run campaigns that will make Tampa proud."
"It is my belief that our community would rather hear our visions for moving Tampa successfully into the future and the skills we will bring to that process," Castor wrote.
"Let's run campaigns that our community deserves. Let's leave negativity and attacks to politicians who lack the confidence to talk about their ideas," she continued.
The Straz campaign is in receipt of Castor's letter, but a spokesperson said Straz had not yet reviewed it.
Castor's letter goes on to say she has agreed to participate in three televised debates on Fox 13, WEDU and Bay News 9.
"Now that this race is down to the two of us, these platforms will allow us both to discuss our ideas and plans for Tampa's future in deeper detail," Castor wrote.
The Straz campaign has not confirmed attendance at any campaign forums, but they also have not declined any appearances either.
A spokesperson said the campaign is still in the process of evaluating its schedule.
The runoff election is April 23.