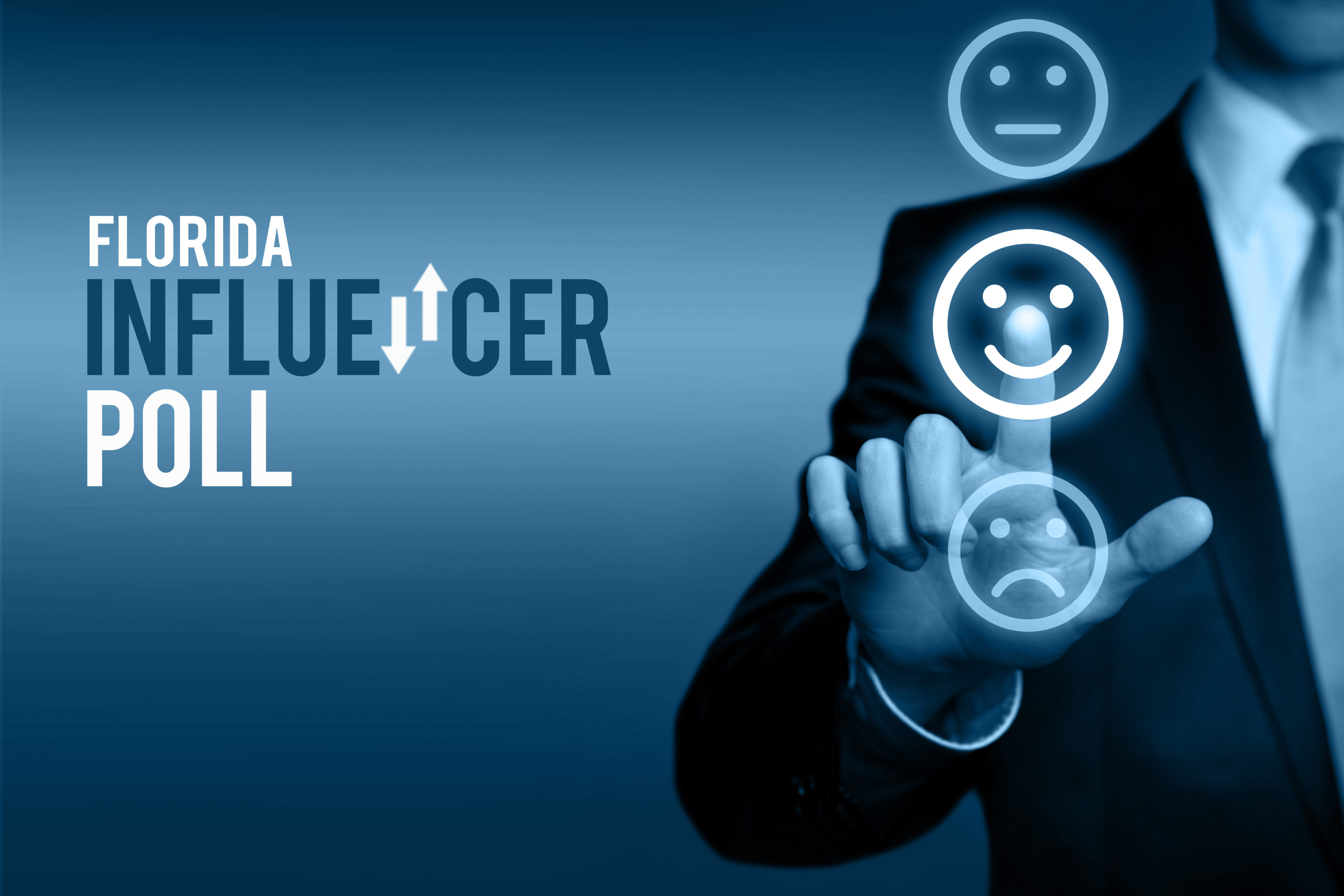 VISIT FLORIDA funding and school choice expansion are a go. Gambling bills and a full certificate of need repeal are a no.
One week into the 2019 Legislative Session, the core issues at the table are starting to crystallize.
Most of them are familiar — will the legislature say yea or nay to sports betting, a Florida Tax Credit Scholarship expansion, a repeal of the state's Certificate of Need laws or re-upping tourism marketing funding? Some are a little less clear, such as what other changes will be attached to the no-smoke repeal or whether lawmakers Sine Die on time.
Anyone who says they know the answers to those questions probably doesn't. But there are some people who are more clued in than others.
Florida Politics asked more than 100 plugged in politicos what they think will go down this session and found the top minds on both sides of the aisle are in agreement on how most of the legislative food fights will shake out.
The Sunshine State broke tourism records for the eighth consecutive year in 2018, but just like last year, lawmakers — including House Speaker Jose Oliva — are thinking of slashing VISIT FLORIDA's budget.
According to a whopping 91 percent of those polled, new tourism chief Dana Young need not worry about having the coin to keep the pushing Florida as a top tourist destination.
Ninety-one percent was also the magic number for the proposed expansion of Florida Tax Credit Scholarships, which are referred to as vouchers by some opponents.
The policy is a priority of Gov. Ron DeSantis who recently proposed an expansion, dubbed the "Equal Opportunity Scholarship," that would clear the scholarship waitlist.
The balance of those surveyed said the idea was a no-go.
Nearly as many Influencers said there's no reason to cancel vacation plans for the second week of May — 88 percent believe the 2019 Legislative Session will adjourn on or before May 3, the scheduled end date. Just one in eight believe otherwise.
A lot of hay — hemp? — has been made about DeSantis' no-smoke ultimatum. Earlier this year, the Governor said lawmakers need to allow medical marijuana patients to light up, or he'll take care of it himself by dropping an appeal to a court decision saying smokable pot was A-OK according to the implementing bill passed by lawmakers a couple years ago.
A month ago, Influencers were split on whether lawmakers would hit DeSantis' March 15 deadline. Today, the odds are looking good — the Senate passed its version of the repeal bill, SB 182, 34-4 and it's now pending a vote in the House.
But will there be other changes to the state's MMJ laws? It's possible.
About two-fifths of Influencers told Florida Politics they thought the no-smoke repeal would be the only action on the cannabis front this year, while 54 percent said they were on the fence on whether another substantial change to Florida's pot laws would get approval. Just one in six said it's a certainty.
Another murky issue is what, exactly, lawmakers will agree on regarding certificates of need, the regulatory process requiring hospitals and other health care facilities to get state approval before opening new locations or broadening their scope of services.
Just under a tenth of Influencers believe Oliva's dream of a full repeal will become a reality, while more than 60 percent said the House Speaker will get a watered-down version of that priority through the Legislature. The remainder, 27 percent, think the current CoN laws will survive the Legislative Session without change.
Just like last month, Florida Influencers think sports betting bills are duds. The outlook has gotten a smidge better, however. In the February Florida Influencer Poll, 82 percent said 2019's gaming bills were DOA. That figure dipped a few points to 77 percent.
Finally, Florida Politics asked whether the 2019-20 state budget will clock in at more or less than $90.5 billion. DeSantis has pitched a $91.3 billion budget and 57 percent of Influencers said the final number will be closer to his wish. Another 42 percent took the under while 1 percent of predicted the final spending bill will hit $90.5 billion on the nose.
The Florida Influencer Poll is conducted monthly and solicits responses on the topics du jour from pool of the top consultants, fundraisers, PR mavens, lobbyists, and top staffers to weigh in on the issues influencing Florida politics.
Those who fancy themselves as "Influencers" and want to take part in future polls can send an email to [email protected].
___
The Influencers who took part in this survey are: Tom Alte, Phil Ammann, Jon Ausman, Roger Austin, Albert Balido, Katie Ballard, Geoffrey Becker, Amanda Bevis, Taylor Patrick Biehl, Ron Bilbao, Katie Bohnett, Lydia Claire Brooks, Mark Bubriski, Reggie Cardozo, Kevin Cate, Brad Coker, Rachel Cone, Jordan Connors, Josh Cooper, Gus Corbella, Husein Cumber, Karen Cyphers, Jim Daughton, Richard DeNapoli, Nelson Diaz, Pablo Diaz, John Dowless, Charles Dudley, Ryan Duffy, Barry Edwards, Eric Eikenberg, Alia Faraj-Johnson, Mike Fasano, Peter Feaman, Mark Ferrulo, Damien Filer, Matt Florell, Towson Fraser, Kelsey Lehtomaa Frouge, Dan Gelber, Steve Geller, Julia Gill Woodward, Larry Gillis, Pamela Goodman, Jennifer Green, Joe Gruters, Marion Hammer, Jeff Hartley, Chris Hartline, Rich Heffley, Jim Horne, Lila Jaber, Nick Janovsky, Aubrey Jewett, David Johnson, Jeff Johnson, Stafford Jones, Todd Josko, Fred Karlinsky, Joshua Karp, Jonathan Kilman, John Konkus, Jeff Kottkamp, Beth Lerner, Alli Liby-Schoonover, John Lockwood, John Lux, Jim Magill, Beth Matuga, Frank Mayernick, Kathy Mears, James Miller, Joe Mobley, John Morgan, Tim Nungesser, Meredith O'Rourke, Edie Ousley, Jenna Paladino, Andy Palmer, Anthony Pedicini, Juan Penalosa, Fred Piccolo, Gretchen Picotte, Ron Pierce, Bob Poe, Ben Pollara, Evan Power, Scott Powers, Noah Pransky, Cissy Proctor, Foyt Ralston, Bert Ralston, Susannah Randolph, Marc Reichelderfer, Darren Richards, Sydney Ridley, Jim Rimes, Franco Ripple, Evan Ross, Scott Ross, Elnatan Rudolph, Ron Sachs, Meagan Salisbury, April Schiff, Jack Seiler, David Shepp, Alex Sink, Patrick Slevin, Tim Stapleton, Brad Swanson, Herbie Thiele, Cory Tilley, Kyle Ulrich, Greg Ungru, Jenn Ungru, Steven Vancore, Ashley Walker, Nancy Watkins, Screven Watson, John Wehrung, Christian Weiss, Doug Wheeler, Susie Wiles, Alan Williams, Rick Wilson, Joe York, Skylar Zander, Christian Ziegler.