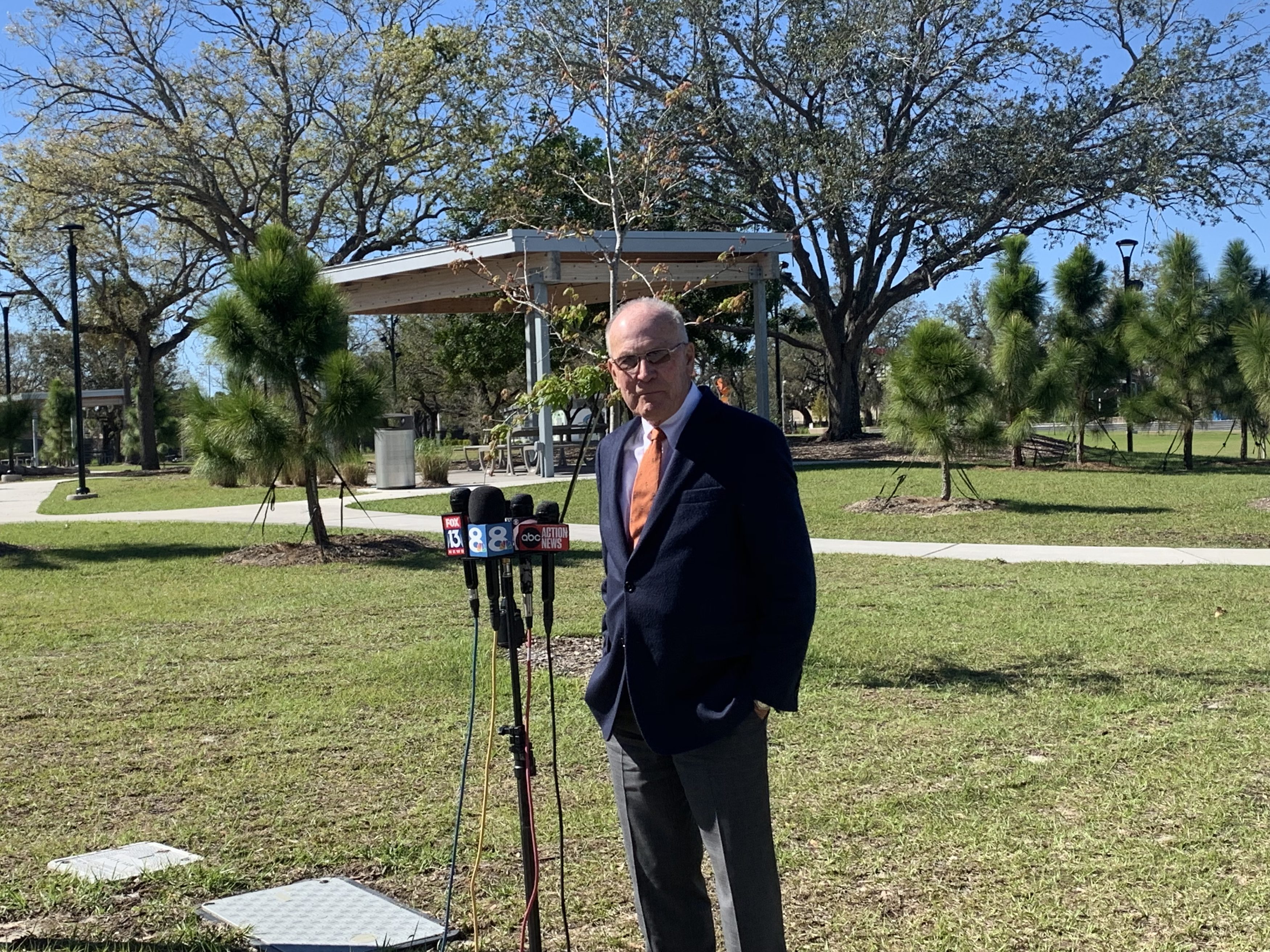 The Bulletin endorsed Straz February 21 after he had already spent nearly $19,000 on advertising.
Tampa mayoral candidate David Straz spent nearly six times more on advertising with the Florida Sentinel Bulletin than any other candidate in the race heading into last Tuesday's election.
From the start of his campaign through February 26, Straz spent a total of $21,420 on advertising with the small publication that serves the Tampa Bay region's African-American population.
The Bulletin endorsed Straz February 21 after he had already spent nearly $19,000 on advertising.
The Florida Sentinel Bulletin did not immediately respond to questions about Straz's advertising and whether his deep spending played into the paper's choice to back him.
The Bulletin's online archives are only available to subscribers, but the dollars Straz spent appear to be in line with the paper's advertising fee schedule.
For example, the Straz campaign paid the Bulletin $2,550 on February 19 and again on February 26. That amount would pay for two full-sized ads. The two ad buys are exactly one week apart. The paper publishes two editions per week, which indicates Straz purchased a full sized ad in each of its papers during that period of time.
Straz also paid the paper $5,100 on January 3 and February 14, amounts equivalent to the cost of four full-page ads.
But there are overlaps in advertising payments. Five days before shelling out $5,100 on an ad buy, Straz's campaign paid the Bulletin $4,080 on December 28. Based on the paper's fee schedule, that would pay for 16 ⅛ page ads in the paper, which would mean he had more than one ad running in at least some of the Bulletin's editions.
By comparison, Jane Castor, who earned 48 percent of the vote on Election Day and will lead Straz into the April 23 runoff, purchased just one advertisement with the paper. She paid $637.50 on January 17 for a half-page ad in the Bulletin's Martin Luther King Jr. Day edition.
Harry Cohen, who came in third in the race and did not make the runoff, purchased three ads – one full-page and two half-page – totaling $2,550.
Next to Straz, Ed Turanchik spent the most with $3,825 in ad buys. Dick Greco Jr. purchased just one half-page ad while candidates Mike Suarez and Topher Morrison do not list any spending on advertising with the Bulletin in their campaign finance records.
While Straz's spending on advertising with a paper with limited circulation in the city is disproportionate compared to his opponents, it's in-line with his overall campaign spending, which also dwarfed other candidates.
Straz spent about three times as much on the campaign as Castor. With more than $3 million dumped into the first leg of his campaign, Straz had far more opportunity for discretionary spending.
Straz also has made no secret of his campaign strategy targeting black voters. He spent most of his time campaigning in the African-American rich neighborhoods of East and West Tampa and used his affiliated Electioneering Communications Organization to send out attack ads against Castor hitting her hard over the controversial "biking while black" policy the Tampa Police Department implemented during Castor's tenure as the agency's chief.
The policy disproportionately affected African-Americans who were given civil citations and, in some cases, arrested for minor biking infractions.
Straz has already hinted that he would employ that same strategy through the runoff, saying during his election night speech that voters should remember the scandal.
Campaign finance reports since Election Day are not yet available so it's not yet clear whether Straz is continuing his advertising blitz with the area's only newspaper devoted to the African-American community.