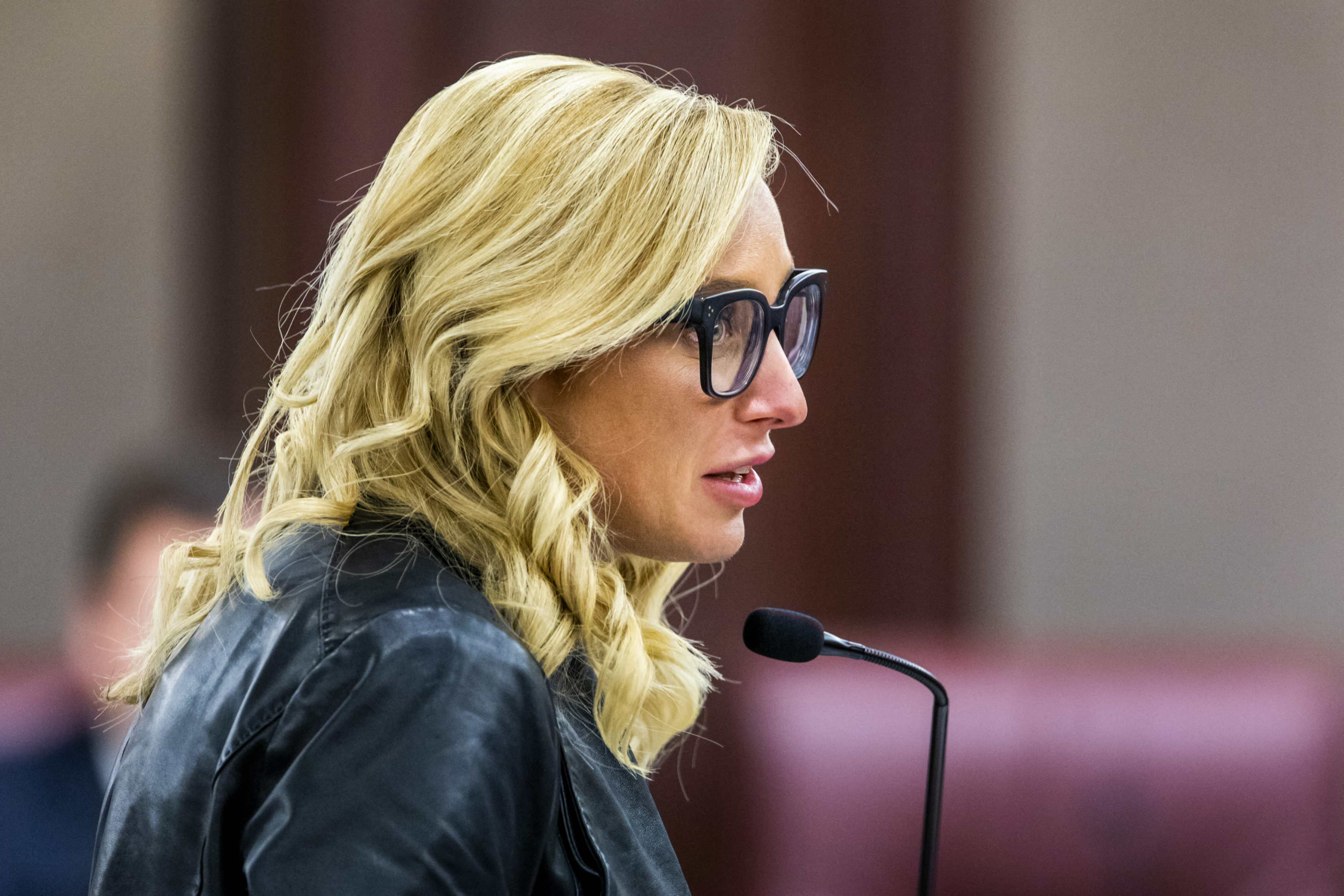 The legislation already cleared the Criminal Justice Committee.
Sen. Lauren Book's bill aiming to combat human trafficking (SB 540) took another step toward passage Tuesday after it was approved by the Senate Community Affairs Committee.
However, the bill also met some pushback from advocates on behalf of the sex worker industry.
The measure increases training for hotel employees to spot victims of trafficking, sets up a direct support organization for trafficking survivors and creates a database containing names of those convicted of soliciting prostitutes, among other provisions.
The legislation has already passed the Senate Criminal Justice Committee.
At Tuesday's hearing, Book also noted the bill now provides for training not just for hotel employees, but also workers at spas and massage parlors. Book said the addition was in light of the charges filed against New England Patriots owner Robert Kraft and others in connection with an alleged human trafficking ring. Kraft is accused of soliciting sex at a Jupiter massage parlor.
But Book also noted the problem goes beyond the instances that spark headlines.
"The massage parlor sting in Jupiter that caught Patriots owner Robert Kraft was highly publicized, but trafficking is happening all over our state every minute of every day," Book said.
"Human trafficking is a hidden crime operating in the shadows of our society, completely undetected, because victims cannot come forward."
This is Book's second attempt at passing a version of the legislation. Last year's bill was fought by the hotel industry before eventually dying.
However, that version included a provision which would've allowed trafficking victims to sue hotels where they were trafficked. That portion has been removed from this year's version, as Book has said she aimed to focus on areas where there was wider agreement.
The Senate Children, Families and Elder Affairs Committee, which Book chairs, heard testimony from experts Monday on the issue of sex trafficking and ways to combat it.
The speakers all voiced support for Book's bill, arguing increased awareness and the creation of a "johns" database would help cut down on the practice.
However, several speakers at Tuesday's hearing argued the creation of a "johns" registry would actually hurt those being trafficked, along with consensual sex workers.
"The clients who aren't violent and don't want any part of trafficking may be discouraged by being put on a registry," argued Christine Hanavan, who works with the Sex Worker Outreach Project (SWOP) Behind Bars.
"But the ones who traffic, assault, rape and kill are not."
Hanavan further asserted that regardless of the intent of the bill, the issue of trafficking won't be solved until sex solicitation is decriminalized.
"The evidence has consistently shown that ending human trafficking and reducing violence against people in the sex industry requires the full decriminalization of sex work," Hanavan said.
"Decriminalizing sex work does not mean decriminalizing human trafficking, exploitation or rape of children or adults."
Book countered by stating that assessing the legality of prostitution is not what the bill is about. And for those placed on the "johns" database, the placement isn't permanent.
"This is not a registry like the sex offender registry," Book said. "You can come off this database, that is all public information that is already out there, I want to make it very, very clear. If you have no other sex offense in five years, you will automatically come off the database."
Some of the bill's critics also shared concern that the language could result in sex workers themselves, not just pimps and "johns," being placed on the registry.
But Book made clear in her testimony that's not what her bill is designed to do.
"Sex workers are not … and will never, ever be included on your registry, correct?" asked Sen. Jason Pizzo, who sits on the committee.
"Yes, Sen. Pizzo," Book said. "That is our intention."