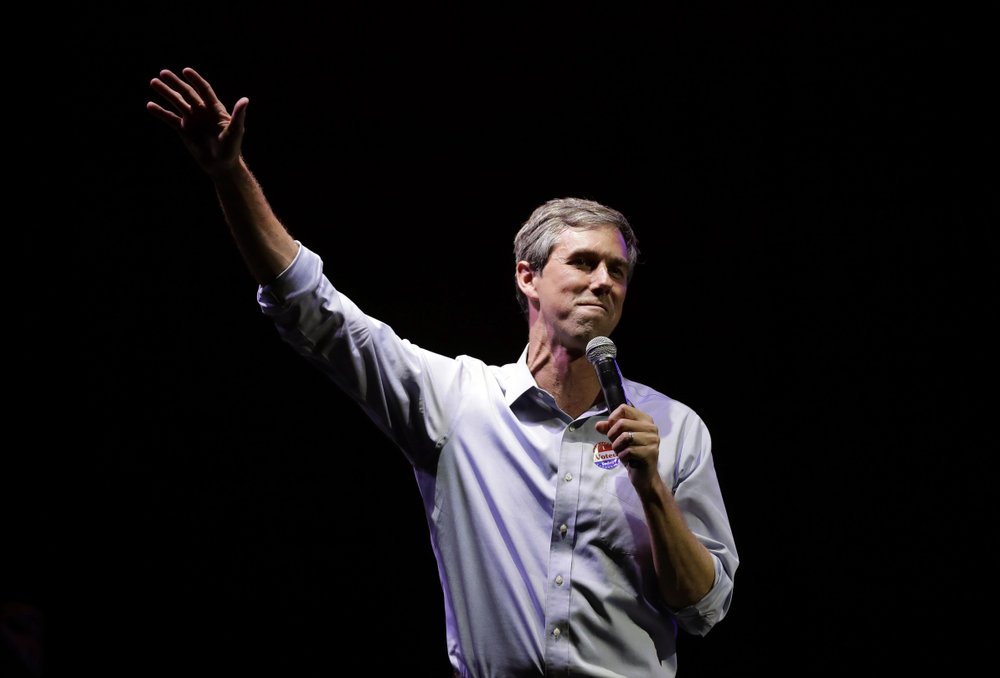 'This moment of peril produces perhaps the greatest moment of promise for this country.'
A Democratic 2020 presidential field that's still looking for someone to spark enthusiasm among a broad party following added former Texas U.S. Rep. Beto O'Rourke late Thursday.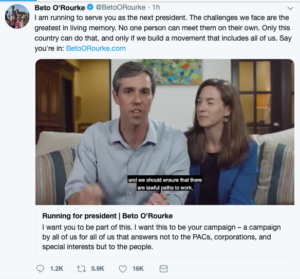 O'Rourke, who hails from El Paso, which some Texans deride as Nuevo New Mexico, captured national fascination last year by losing, but closely, to Republican U.S. Sen. Ted Cruz in Texas' U.S. Senate race, while running as a Texan populist.
He announced his candidacy to run for president with a tweet Thursday morning that within hours got more than 16,000 likes, demonstrating the social media awareness that was part of his senatorial campaign, which also was characterized by a grassroots fundraising drive rarely seen except by the likes of U.S. Sen. Bernie Sanders. He declared a formal kickoff will occur March 30 in El Paso.
In a three and a half minute video attached to his tweet, O'Rourke declared his campaign would seek "to unite a very divided country."
The statement included calls for attention to immigration, climate change, rural America, global leadership, justice reform, ending wars, and "unleashing the ingenuity and creativity of millions of Americans."
He joins a crowded but still muddled field of a dozen declared Democratic candidates that includes U.S. Sens. Kamala Brown of California, Sanders of Vermont, and Elizabeth Warren of Massachusetts, plus potential candidates like former Vice President Joe Biden.
O'Rourke vowed a positive campaign.
"This is a defining moment of truth for this country and the challenges that face every single one of us. The challenges we face right now, the interconnected crises in our economy, or democracy and our climate have never been greater. and they will either consume us or they will afford us the opportunity to unleash the genius of the United States of America," he said.
"In other words, This moment of peril produces perhaps the greatest moment of promise for this country and for everyone inside of it. We can begin by fixing our democracy and assuring that our government works for everyone," O'Rourke added.