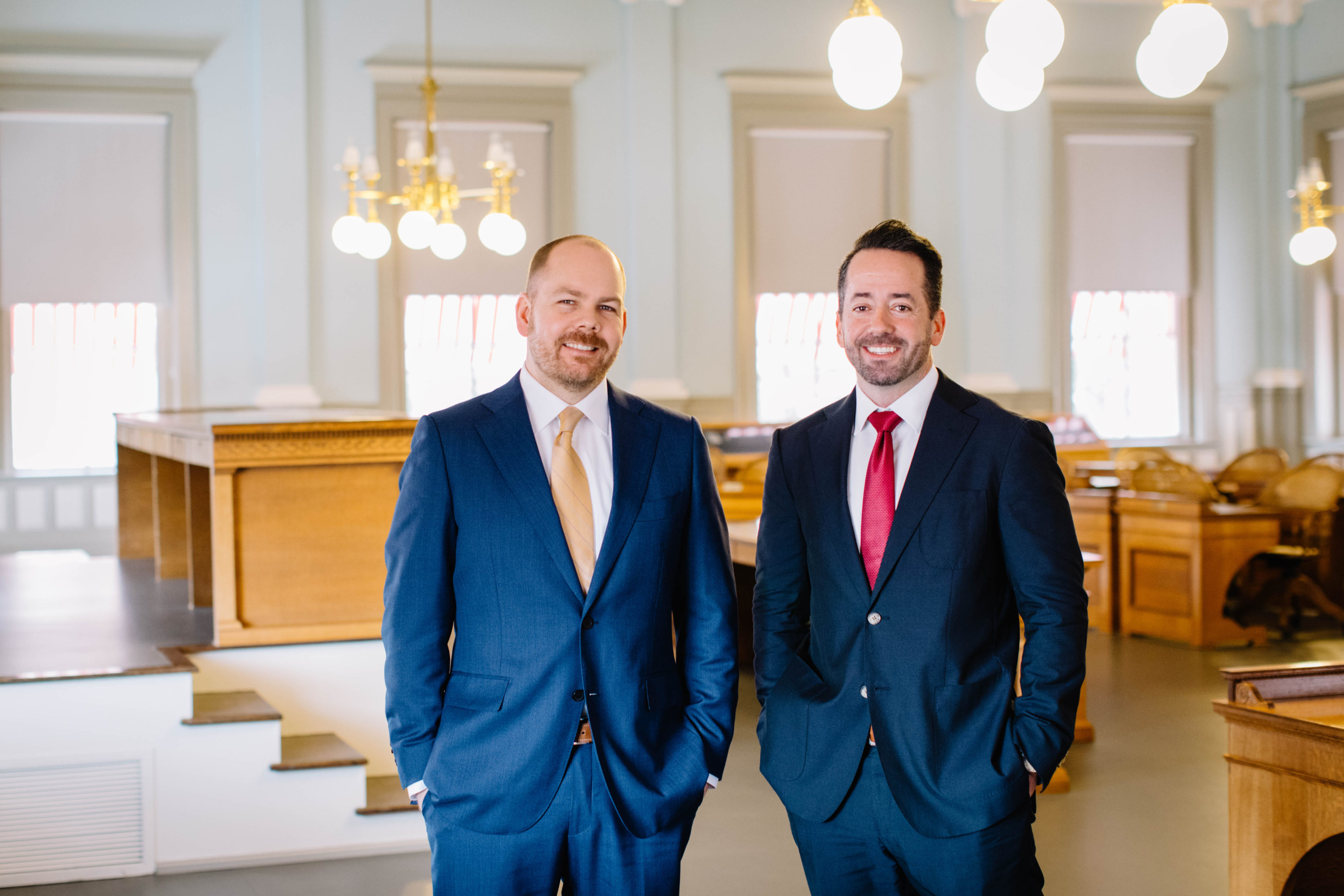 "Woodburn & Maine is the realization of many years of hard work and dedication."
Former Rick Scott administration officials Jeff Woodburn and Jason Maine have joined to form a new law firm in Tallahassee focusing on regulatory and administrative law.
Woodburn & Maine will be in addition to Woodburn's portfolio of lobbying clients at The Advocacy Group at Cardenas Partners. 
"Expanding to the legal arena with Jason is an exciting next step because it will allow me to use my legal expertise in government in addition to my decade of policy experience in the Legislature, Governor's Office and the Constitution Revision Commission," Woodburn said.
Added Maine: "Woodburn & Maine is the realization of many years of hard work and dedication.
"My years of public sector service, starting with the U.S. Air Force and ending with my service as the general counsel for the Department of Business and Professional Regulation (DBPR), has prepared me for this next exciting chapter in my career." 
Woodburn began in state government as a legal intern in the state Senate and then as an attorney in the House of Representatives. He later was deputy secretary of business regulation at DBPR and deputy policy director and policy director for Gov. Scott, "responsible for developing Scott's policy objectives and overseeing more than a dozen departments and divisions."
He has been special counsel and policy adviser to CFO Jimmy Patronis and served as executive director of Florida's Constitution Revision Commission (CRC), a body that convenes every 20 years to consider changes to the state's governing document.
Before joining Cardenas Partners, Woodburn was policy director for Gov. Ron DeSantis' campaign. He received his undergraduate degree from the University of Florida and law degree from Florida Coastal School of Law.
At DBPR, Maine was lead counsel and prosecutor for the agency of more than 1,800 employees, which regulates 34 industries. It includes the divisions of Alcoholic Beverages & Tobacco; Drugs, Devices & Cosmetics; Pari-Mutuel Wagering; and Hotels and Restaurants. 
During his time as general counsel, also under Scott, Maine managed a staff of more than 60 lawyers. He also has been general counsel for the Department of Elder Affairs, the state's chief gaming attorney and an assistant state attorney for the 2nd Judicial Circuit.
Maine is an Air Force veteran and served 10 years of active military duty. While serving full-time in the USAF,  Maine graduated from Saint Leo University, summa cum laude, and received his law degree from the Florida State University College of Law.