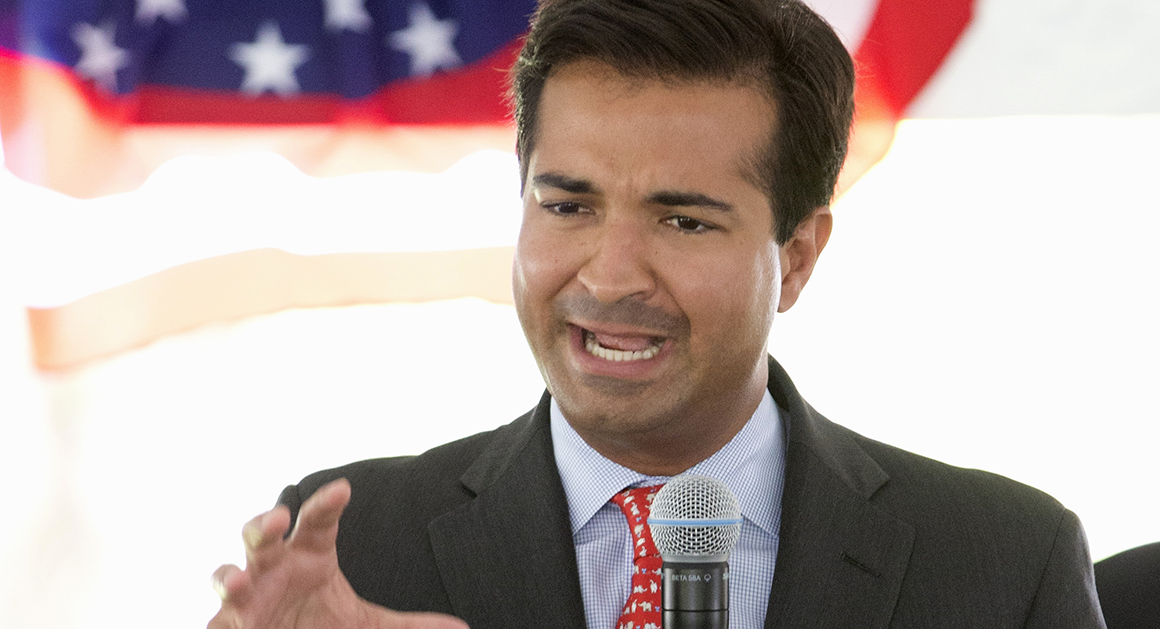 "Our metropolitan area is one of the most attractive destinations in the world."
Former U.S. Rep. Carlos Curbelo is launching a new group "dedicated to listening and learning" from Miami-Dade voters ahead of the 2020 county elections.
The committee is called "Vision 2020." Curbelo, who's been rumored to be a candidate for Miami-Dade Mayor himself, announced the group in an email blast.
"The 2020 local elections could open the door to a new regeneration of leaders. Voters will have to decide whether to welcome fresh ideas and collaborative approaches or whether to double down on county insiders who have fallen short over the years," Curbelo said.
"That's why today we are launching Vision 2020 — a committee dedicated to listening and learning — to asking the people making up Miami-Dade's many neighborhoods about their quality of life, their hopes, aspirations, concerns, and frustrations."
That sounds a lot like an exploratory committee for a possible run. Term limits are forcing out current Mayor Carlos Gimenez, leaving the 2020 race open. The same goes for several seats on the County Commission.
Curbelo argues that the fresh faces coming in should work to address longstanding issues within the county.
"Today, our metropolitan area is regarded one of the most attractive destinations in the world," Curbelo said.
"It is a major trade and cultural hub, and of course, more than ever the gateway to the Americas. We need and deserve leaders who are up to the task and can meaningfully address the challenges we face — poor transportation infrastructure (still), environmental threats, affordable housing, among others."
Vision 2020 will aim to survey voters in Miami-Dade regarding their goals for the county's elected leaders.
"We will be delivering the results of all our research and polling to all who make this effort possible with their support," Curbelo added.
"This will be useful as we all prepare to make decisions in relation to next year's historic elections."
Curbelo has remained active after narrowly losing his seat to now-U.S. Rep. Debbie Mucarsel-Powell.
He took a TV gig as a contributor on NBC. He's also continued his push for comprehensive immigration reform, backing the new Florida Compact on Immigration.