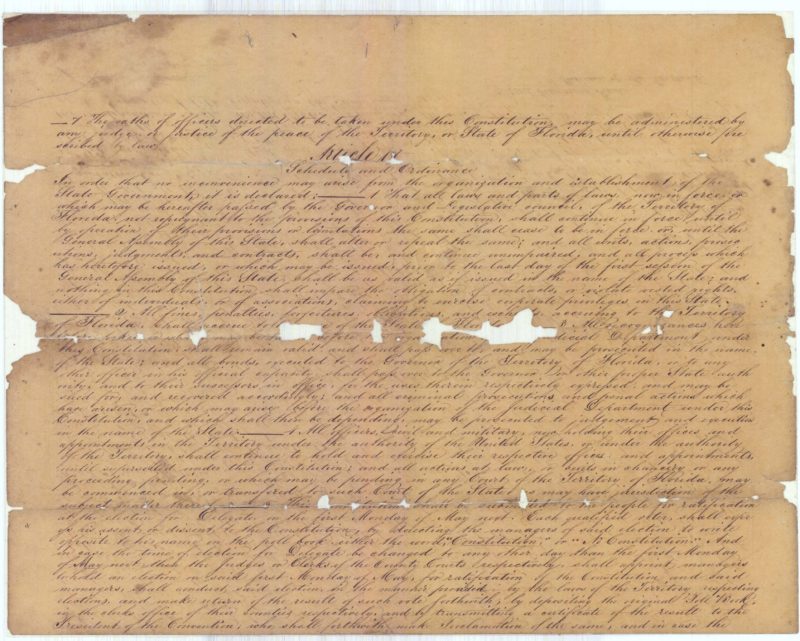 A political committee known as Keep Our Constitution Clean wants to up the bar for constitutional amendments to pass from 60 percent to two-thirds.
The group filed the proposal with the Florida Division of Elections on Thursday. If Keep Our Constitution Clean is successful in collecting the 766,200 signatures required to make the 2020 ballot, it will need to earn 60 percent of the vote to pass.
The summary for the measure, titled "Requiring Broader Public Support For Constitutional Amendments," reads as follows: "Changes the threshold to amend the state constitution to two-thirds (2/3) of the voters who vote in the election rather than 60 percent of voters who vote on the amendment. This proposal does not change the current requirement that an amendment imposing a new state tax or fee be approved by at least two-thirds (2/3) of the voters who vote in the election."
The ballot amendment is one of several proposed changes to Florida's constitutional amendment process.
Lawmakers are considering bills that would eliminate the state Constitution Revision Commission or enforce a single-subject requirement on its proposals.
The single-subject bills, HJR 53 and SJR 74, have already started moving through the committee process. They have also earned the backing of Senate President Bill Galvano, who said it "is certainly something that would improve the situation."
The CRC repeal bills, HJR 249 and SJR 362, have also started moving.
The CRC placed seven amendments on the 2018 ballot, many of which bundled disparate issues, such as bans on vaping and offshore drilling, into the same ballot question.
The seven CRC-sponsored amendments were among the 11 approved by voters in November. Had a two-thirds requirement been in effect, just four amendments would have passed muster.
Additionally, Ocala Republican Sen. Dennis Baxley has filed a bill (SJR 232) with the same goal as the Keep Our Constitution Clean proposal.
That bill will go before its first panel, the Baxley-chaired Senate Ethics and Elections Committee, Wednesday.