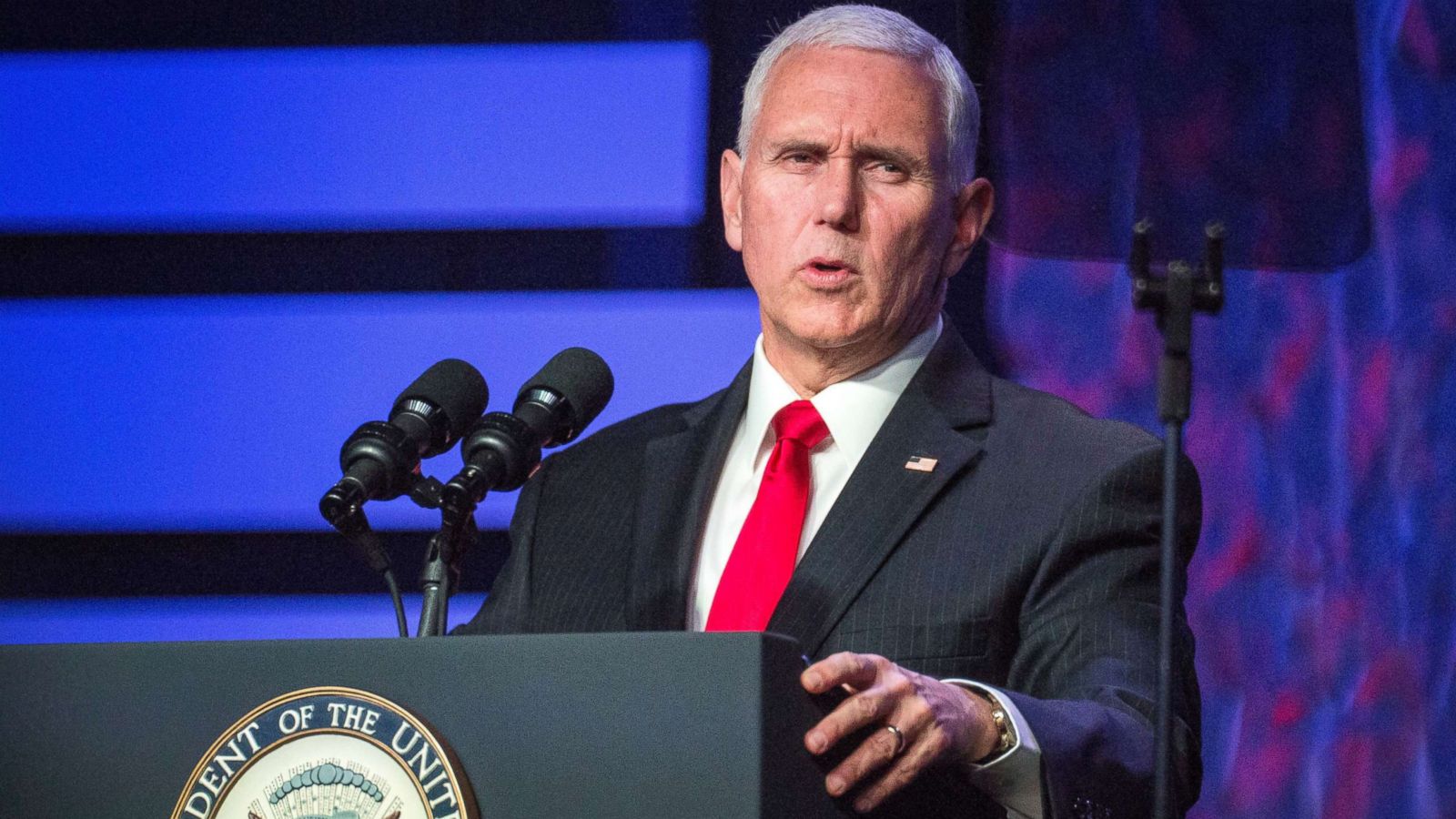 It'll take $2,800 to get in the door.
Vice President Mike Pence will be the top-billed guest at a Jacksonville fundraiser benefitting his and President Donald Trump's 2020 re-election bid.
The March 28 event will feature a number of high-profile Republicans, including U.S. Sen. Rick Scott, Republican National Committee Chairwoman Ronna McDaniel and RNC Co-Chair Tommy Hicks Jr. Trump Victory finance chairman Todd Ricketts is also listed on the invite.
The trip is the latest in a long line of Jacksonville stops for Pence, who most recently came to the Bold City to campaign for then-candidate Ron DeSantis' successful gubernatorial bid.
Pence also flew in for a healthcare roundtable with then-Gov. Scott shortly after Pence was sworn in two years ago.
The time and venue of this month's fundraiser is only available with an RSVP, and it'll cost a pretty penny to rub elbows with the Veep and his entourage.

A $2,800 contribution will unlock access to the reception. Couples forking over five figures or more will get a photo op, while those plunking down $35,000-plus can pull up two chairs at a roundtable with the 48th Vice President of the United States.
The first $2,800 per donor will be allocated to the Trump-Pence re-election campaign's primary account, with cash over that threshold heading to the campaigns general account, the RNC operating account, the RNC convention account, the RNC headquarters account and the RNC legal proceedings account.
Those looking to attend can contact Kris Money via (850) 591-8801 or [email protected]. The fundraiser invitation is below.