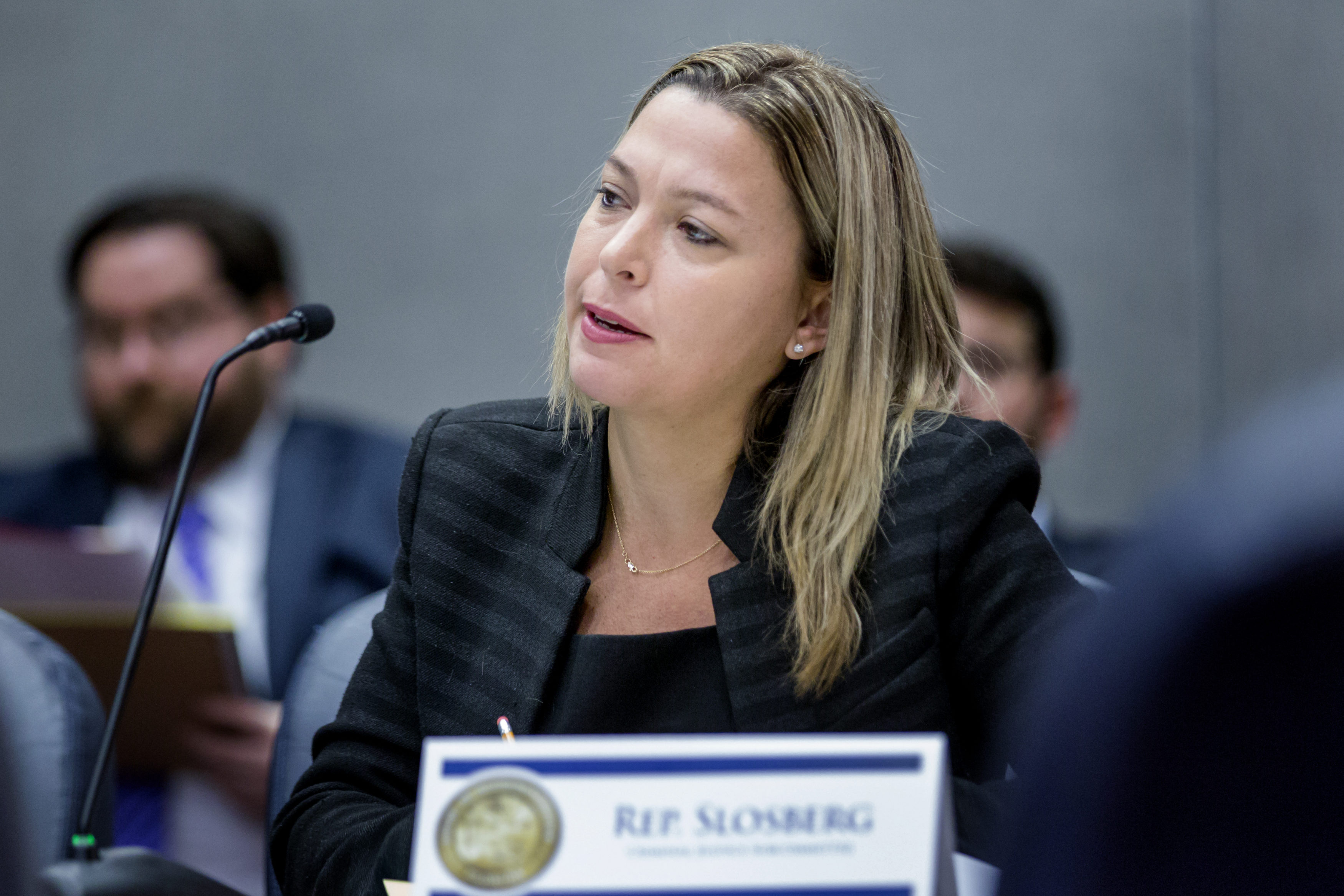 She face misdemeanor charges in the case, stemming from the sale of her house.
State Rep. Emily Slosberg, a Boca Raton Democrat, has been charged with trespassing and mischief, both misdemeanors, the South Florida Sun-Sentinel reported Monday night.
"The charges appear to involve a dispute the legislator … had with the buyers of her home," the paper said. "In a charging document dated March 7, Slosberg is accused of damaging door locks valued at less than $200."
Mark Economou, Public Information Manager for the Boca Raton Police, last month responded to a question about Slosberg in an email, saying investigators were looking into an "incident" on Jan. 4.
He also forwarded a copy of an incident report of a "burglary to residence" that does not include Slosberg's name.
Gov. Ron DeSantis later issued an executive order transferring the "investigation (and) prosecution" from Palm Beach State Attorney Dave Aronberg to Broward State Attorney Michael Satz. Both are Democrats.
Aronberg asked that his office be removed from any case because he has a "close working relationship" with Slosberg and needs to avoid a conflict of interest or "appearance of impropriety," DeSantis' executive order said.
The 37-year-old was first elected in 2016 to the House District 91 seat previously held by her father, Irv Slosberg. She sits on the Gaming Control Subcommittee, the Health & Human Services Committee, the Justice Appropriations Subcommittee and the State Affairs Committee.
Slosberg last month told a Florida Politics reporter she had retained an attorney — West Palm Beach lawyer Leonard Feuer — but wouldn't confirm reported details suggesting the case stemmed from a real estate transaction. Messages previously left for the complainants in the incident report have not been returned.
A mobile phone number for Slosberg, herself a lawyer, went unanswered Monday night.
Messages were left late Monday with the Governor's Office and with House Speaker Jose Oliva's spokesman about next steps.