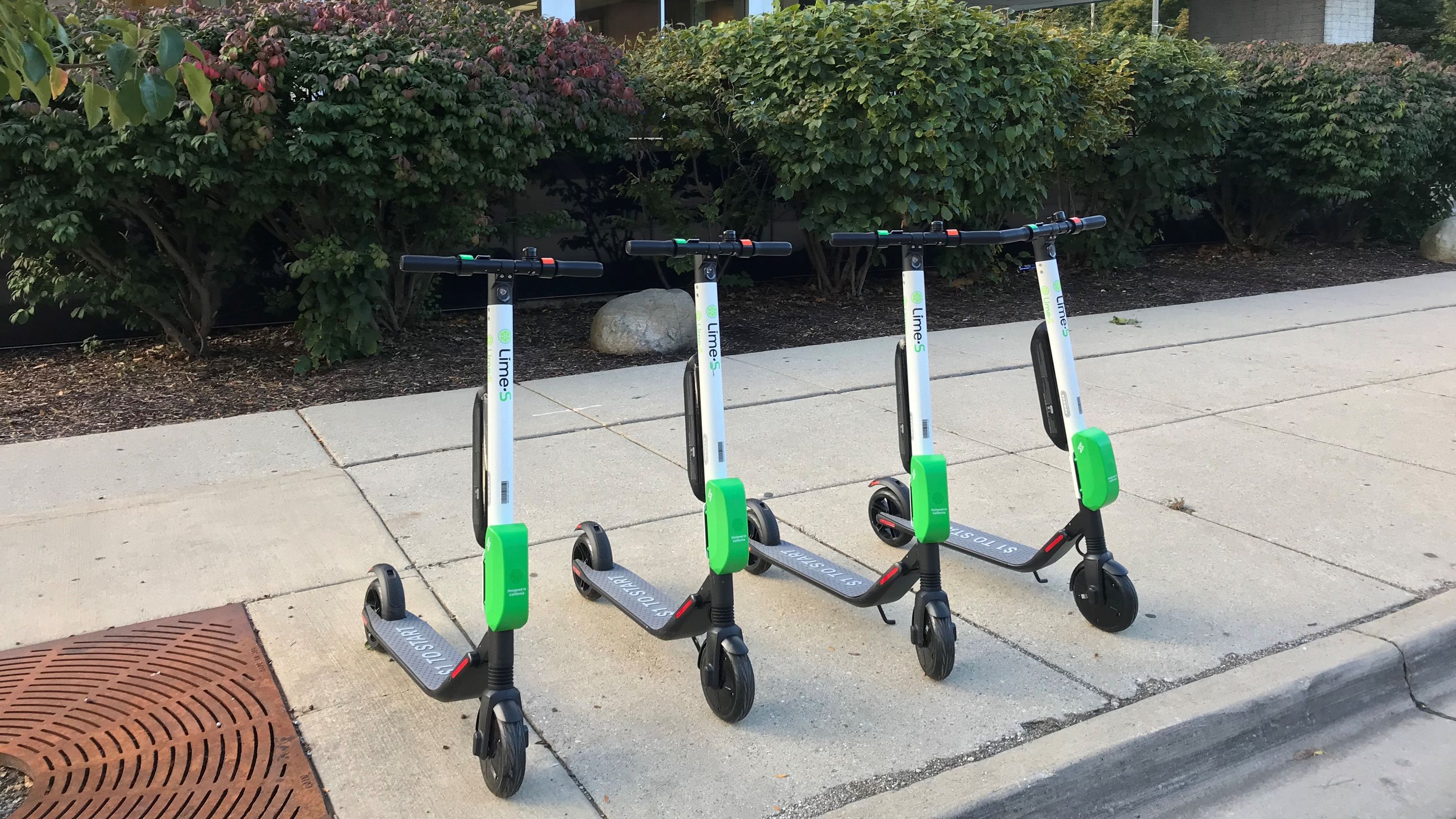 Instead of having 1,800 scooters with three vendors, four vendors will provide 2,400 scooters.
In Tampa, electric scooters might come a little later than first expected.
On Thursday, the Tampa City Council granted a staff request to delay its vote on vendors for its Shared Motorized Scooter Pilot Program.
The city identified three vendors to provide a combined total 1,800 electric scooters in and around downtown, setting the pilot project to begin in early April.
After receiving protests from two additional vendors, the city decided to add a fourth vendor, Lime.
As a result, the decision means city staffers have to amend contracts, operating agreements and other documents before receiving approval from Councilmembers.
The only substantive change — instead of having 1,800 scooters provided by three vendors, four vendors will provide a combined total of 2,400 scooters.
The city expects the new program to now launch as early as mid-April, possibly not until early May.
City Council is expected to approve those contracts at a meeting April 4.
The other three chosen vendors include Bird, JUMP, a service through Uber, and Spin.
The rest of the details in the contracts will be unchanged.
Each vendor will have to pay the city an operating fee of $20,000 and an additional $365 per device. Each vendor will provide 600 scooters, which means they'll each pay the city $239,000.
The companies will keep any revenue derived from the pay-per-use services they provide and will be required to provide operational data and revenue information to the city. They will also have to make available a company liaison to work with the city and address any issues with the program as they arise.
That oversight is aimed at ensuring companies are employing safe operating practices.
The companies will provide 100 scooters each to areas in downtown, north of downtown, west of downtown and east of downtown and another 200 scooters each to an expansion area between Columbus Avenue and Dr. Martin Luther King Jr. Boulevard between Armenia Avenue and 40th Street.
The companies will also have to provide 30 corals per 100 scooters to house the vehicles when they're not in use.
The pilot program will span one year. The city is working with the University of South Florida to develop a series of performance metrics to determine whether or not to continue using scooters after the one-year pilot.
If the city decides to continue the service, a new request for proposal process will open for one or more companies to be chosen to operate programs on a more permanent basis.
None of the scooters will be able to be used on Riverwalk or the Bayshore Drive sidewalk.
Under existing Florida law, the scooters can only be operated on sidewalks. Scooters are quickly becoming a popular micro-mobility solution to first-mile/last-mile problems.