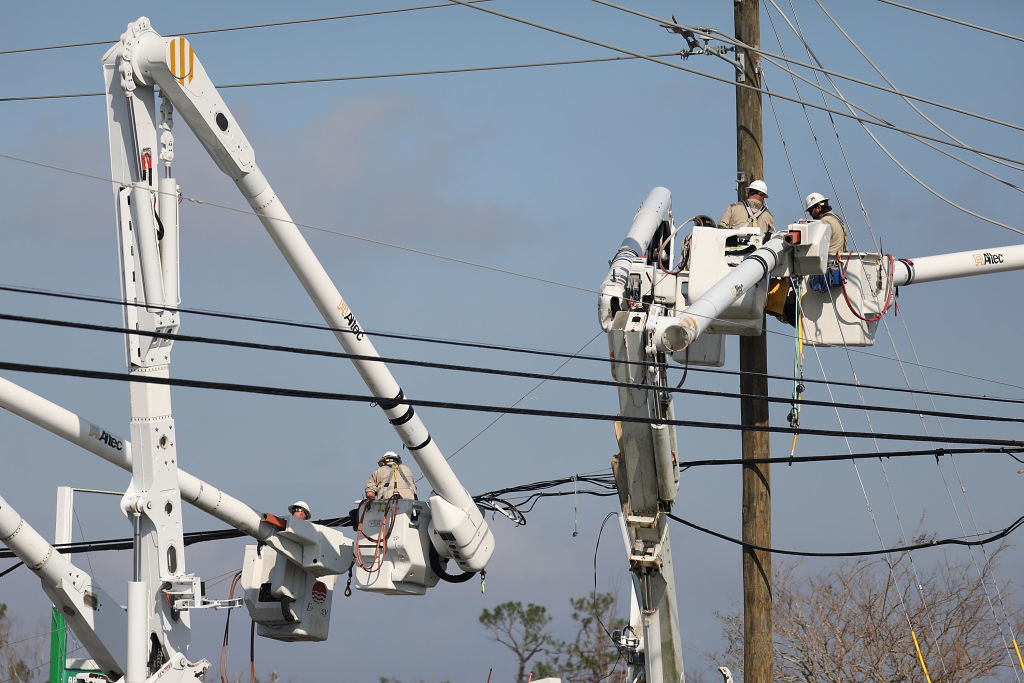 FIPUG is happy for us to subsidize their electric supply improvements, they just don't want to pay for ours. 
After suffering three devastating hurricanes in three years, Floridians want to see their utility companies invest in storm hardening and resiliency measures to strengthen the electric grid and restore power as quickly as possible.
Sen. Joe Gruters, a Sarasota Republican, and Rep. Randy Fine, a Palm Bay Republican, are spearheading the bipartisan effort to put long-term storm hardening plans in place.
These plans would be paid for by a storm protection recovery clause — a small investment on the front end to get a more resilient grid on the back end that better withstands damage and can be fixed more quickly when outages occur.
SB 796 and HB 797 provide strong consumer protections by requiring the Public Service Commission to review these plans for prudence on an annual basis. That is four times as often as the PSC reviews base rates.
And, the storm hardening fee is separate from base rates on utility bills, enhancing transparency by showing consumers exactly what they are paying for.
The plans must prioritize hardening efforts by focusing on the areas of greatest need. That means all communities — rich and poor — benefit from stronger poles and wires, better vegetation management and targeted undergrounding.
Who could oppose such a sensible plan?
None other than the nebulous Florida Industrial Power Users Group (FIPUG), a big business special interest.
Ostensibly, a group like FIPUG, which frequently demands transparency from utilities, would applaud a measure that increases transparency for customers. In reality, FIPUG does not believe in transparency and displays no transparency of its own — they have no list of members, no website and no social media presence.
FIPUG brands itself as a consumer group, but let's be real — industrial power users aren't neighbors in a cul-de-sac, they're big businesses using power by the gigawatt.
Sen. Annette Taddeo, a Miami Democrat, exposed the heart of FIPUG's hypocrisy in Wednesday's Infrastructure & Security Committee meeting.
Lobbyist Jon Moyle was forced to admit these big businesses are happy to benefit from receiving their power off storm hardened transmission feeders, but they don't want to pay for neighborhoods to have the same benefits. In other words, FIPUG is happy for us to subsidize their electric supply improvements, they just don't want to pay for ours.
That kind of hypocrisy is nothing new for FIPUG.
While many of Florida's largest businesses support expanding solar power, FIPUG routinely challenges utility scale solar generation, which could allow all Floridians to benefit from clean energy.
Unsurprisingly, FIPUG used a multitude of meretricious arguments to try to sink the bill. They say storm hardening legislation isn't needed. They say the bill will be a $14 billion tax to pay for undergrounding.
But this isn't an undergrounding bill. Targeted undergrounding is one of many hardening strategies, and it can only be used in neighborhoods if appropriate — nobody's asking for utilities to bury lines in flood-prone areas.
They say the bill subsidizes costs and makes consumers pay for improvements elsewhere in the state, but we already pay for hurricane recovery costs, no matter what.
Here's the bottom line: we all benefit from having a hardened, resilient power grid. The faster your neighbor's power is restored, the faster your own power can be restored.
Floridians already pay rates at or below the national average, and that won't change. Additionally, repairing a resilient grid will save consumers money compared to a total rebuild of a destroyed grid. Investments in resiliency today will pay dividends the next time a major storm barrels through the Sunshine State.
So far, FIPUG's efforts to derail storm hardening have failed. But if they really cared about consumers, they would reconsider and get on board this effort to help all Floridians.