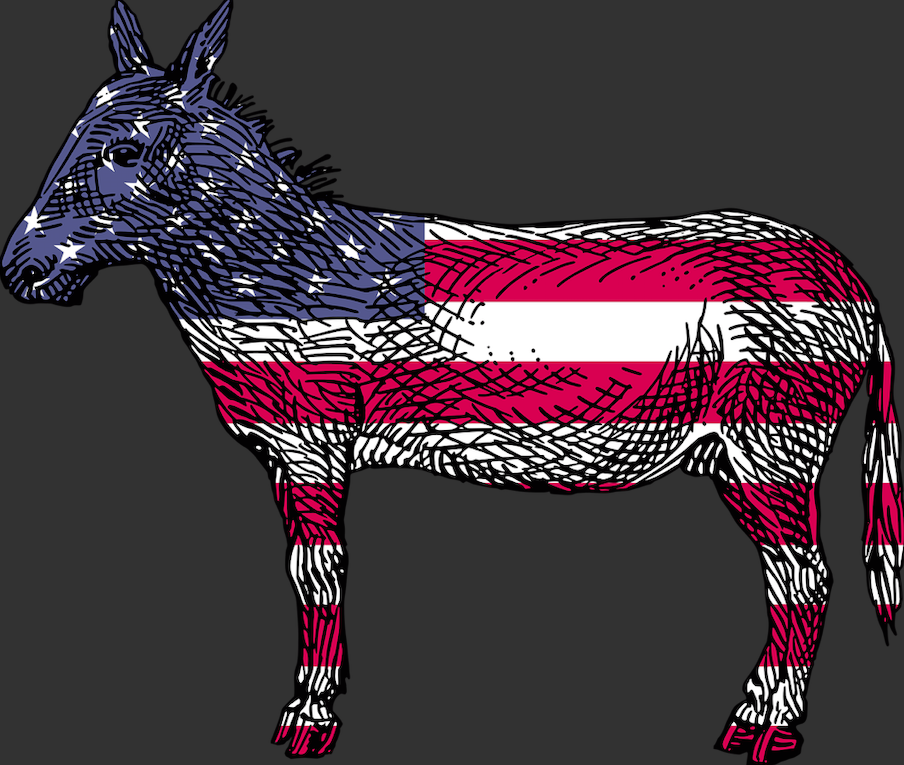 A handful of the party leaders were also chosen from within the FDP.
With Democrats focused on ousting Donald Trump from the White House in 2020, the Florida arm of the party is looking to do its part with a hefty group of hires announced Friday morning — exclusively on Florida Politics.
Coming on as a Senior Advisor to the Florida Democratic Party is Christina Diamond. Diamond has also served as the finance director for both the FDP and former U.S. Sen. Bill Nelson.
The FDP is also adding to its data team: Will Zigler will take over as Data Director.
Zigler specializes in political data and first worked in the state as part of former President Barack Obama's re-election campaign in 2012. He's also served as data director for both the Texas Democratic Party and the Missouri Democratic Party.
Joining Zigler will be Taehan Lee, who was hired as Deputy Director of Data and Reporting. Lee worked as the data and analytics director for Gery Chico's campaign for Mayor of Chicago. Lee also served as the Democratic Senatorial Campaign Committee as part of their recount data team in Florida.
Catherine Theriault and Chrisney Frederick, both former FDP field organizers, are coming back into the party fold. Theriault was hired as the Deputy Director of Analytics.
In 2018, Theriault served as an organizer in Broward county for NextGen America and worked as the finance director for Lori Berman's state Senate campaign. Frederick will be the party's NGP VAN Administrator. She was a part of Hillary Clinton's 2016 presidential campaign in Florida.
The FDP is also hiring a trio of new faces to handle community engagement in three different regions. Former Tampa City Council candidate Ella K. Coffee was hired as the Community Engagement Director in Tampa Bay.
Harrison Angelis will serve in the same role in Central Florida. Angelis worked for U.S. Rep. Stephanie Murphy's re-election campaign in 2018. Alex Berrios will oversee operations in Martin, Indian River, Palm Beach and St. Lucie Counties. Berrios served as a field organizer in 2018.
On the press outreach side, Luisana Pérez Fernández is coming on as Hispanic Press Secretary. A native of Caracas, Venezuela, Pérez Fernández has worked as District Director for State Senator José Javier Rodríguez and Hispanic Press Secretary for the Bill Nelson for U.S. Senate Campaign.
Alex Morash will take over as the Statewide Press Secretary after leaving his post as the spokesperson and media director for the National LGBTQ Task Force.
Nearly rounding out the new hires is Devon Murphy-Anderson, who's joining the FDP as its Deputy Finance Director in South Florida. Murphy-Anderson held the same position for Liuba Grechen Shirley's campaign against incumbent Republican U.S. Rep. Peter King of New York.
Finally, Sam Cook is the party's new Assistant to the Executive Office. Cook has worked on campaigns across the state as part of a consulting firm, including the campaign of Parkland mom Lori Alhadeff, who won the District 4 seat on the Broward County School Board in 2018.
As for those earning promotions, Lauren Calmet is moving from Deputy Political Director to Political Director. Rachel Berger was promoted to Party Affairs Director. Berger joined the party as a student intern in 2015 and joined the Party Affairs department in 2017.
Last but not least, Kevin Donohoe was named the party's Chief Spokesperson and Senior Communications Advisor. Donohoe will be based in Tallahassee with a focus on the Legislative Session. He previously served as the Party's gubernatorial race spokesperson during 2018.
Even with the new infusion announced Friday, the FDP says it's still looking to add to the team. Additional planned new hires include eight regional organizers, a statewide training director, a municipal victory program director and a voter protection director.
On top of the extensive hires announced Friday, the FDP has also announced a $2 million effort to register voters throughout the state. A handful of the party leaders were also chosen from within the FDP.
"Florida is ground zero for the 2020 presidential race, and that's why the Florida Democrats are starting early to turn our state blue and put a Democrat in the White House," said Florida Democratic Party Chair Terrie Rizzo.
"We're taking nothing for granted and are going to organize in every corner of our state. By investing early in field, data, and messaging, we are laying the groundwork for Democratic victories in 2020 — from county commission races to the White House."