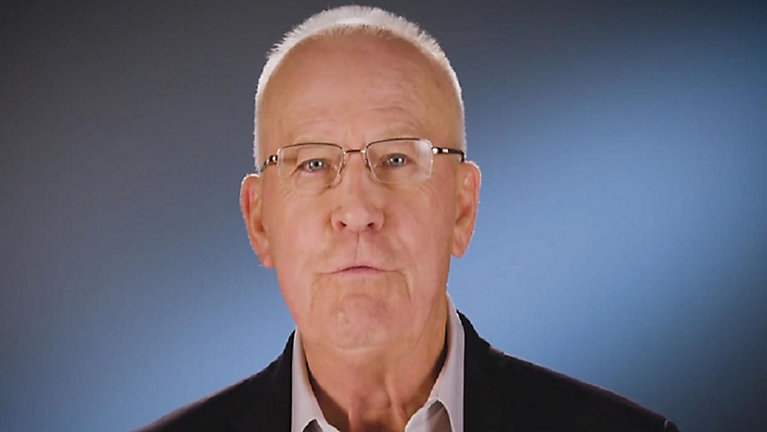 The served as an opportunity for Straz to push his agenda unchallenged.
Last week, David Straz announced he would only participate in four debates against his opponent in the Tampa Mayor's race.
One week later, he embarked on his own series of solo forums.
On Thursday, Straz hosted his first of several planned telephone town hall meetings.
The campaign said it sent invites to 29,000 South Tampa residents to join the call. Those who participated were able to ask questions by pressing "9" on their phone's keypad.
The event, which ran a little over one-hour, proved to mostly serve as an opportunity for Straz to push his agenda unchallenged.
Facebook provided most of the questions asked during the call, said debate moderator and Straz campaign Communications Director Jarrod Holbrook. The questions weren't posted publicly on Straz's Facebook page. Holbrook said they were sent through the social media platform's private messaging platform. He also said other questions came into the campaign's email; some came from actual callers.
Almost all the Facebook and email questions were based on Straz talking points or to provide an opportunity for the candidate to criticize his opponent.
One question was why he opposes red-light cameras — one of Straz's main campaign go-to's.
Another asked Straz to describe his "quality-of-life cabinet" and how it would work. Straz used the question as an opportunity to talk about how the city needs new ambulances, yet another point in his campaign playbook.
A caller named Martin lamented that residents are misusing ambulance services, arguing some people call 911 because they've fallen out of bed or need medicine from another room.
Straz agreed that there is misuse.
"The people who are doing this know how to beat the system," Straz said.
He added that it would take good management to ensure efficient and effective service.
Several other questions also came from Facebook users, according to the campaign. One asked Straz if he supported "police crackdown problems like ticketing bicyclists." That's a direct play on Straz's frequent critique of Castor's service as Tampa Police Chief during which time she supported a policy of ticketing individuals for minor biking infractions, which disproportionately affected African-American cyclists.
Other questions asked if Straz would take donations from Domain Homes, a local developer that has contributed heavily to Castor's campaign. Straz took that as an opportunity to remind voters that he had no intention of being beholden to special interests.
In addition to having some softball questions lobbed at Straz, the campaign also used the town hall to survey participants. On survey asked how people intended to vote, but another asked instead whether they wanted a David Straz yard sign or bumper sticker or if they'd like to volunteer with the campaign to knock on doors or answer phones.
The town hall also took a handful of breaks to play Straz campaign advertisements.
There were a couple pointed, policy-oriented questions.
One caller asked whether Straz would have time to be Mayor since he didn't have time to attend campaign forums. Straz rejected that claim arguing the reason he limited the number of forums he would attend was because voters were exhausted from more than two dozen events leading up to the March 5 election.
He's used to working "24/7" and said, if elected, would have plenty of time.
Another caller asked Straz two questions.
First, she inquired about the Brightline (now Virgin Trains) plan to provide high-speed rail between Tampa and Orlando. She asked whether the 1 percent sales tax voters approved for transportation improvements would be used to fund it.
Straz responded by praising the service, noting he recently rode one of the company's trains in Miami and enjoyed it. Straz said the service should be regional.
At no point did he address the tax question.
The high-speed rail route is a private venture. Virgin Trains is not seeking taxpayer funding, but it is using public rights of way for the route along the I-4 corridor.
Another questioned Straz's transportation plan; he said his first goal would be to restore the 20 percent cuts to bus service that previously occurred. That duty falls under the purview of the Hillsborough Area Regional Transit Authority.
Straz said he would work with Hillsborough County, Pinellas County, and other governments and agencies to support a regional transportation network.
The campaign claims more than 2,000 residents participated in the call but did not offer any verification.