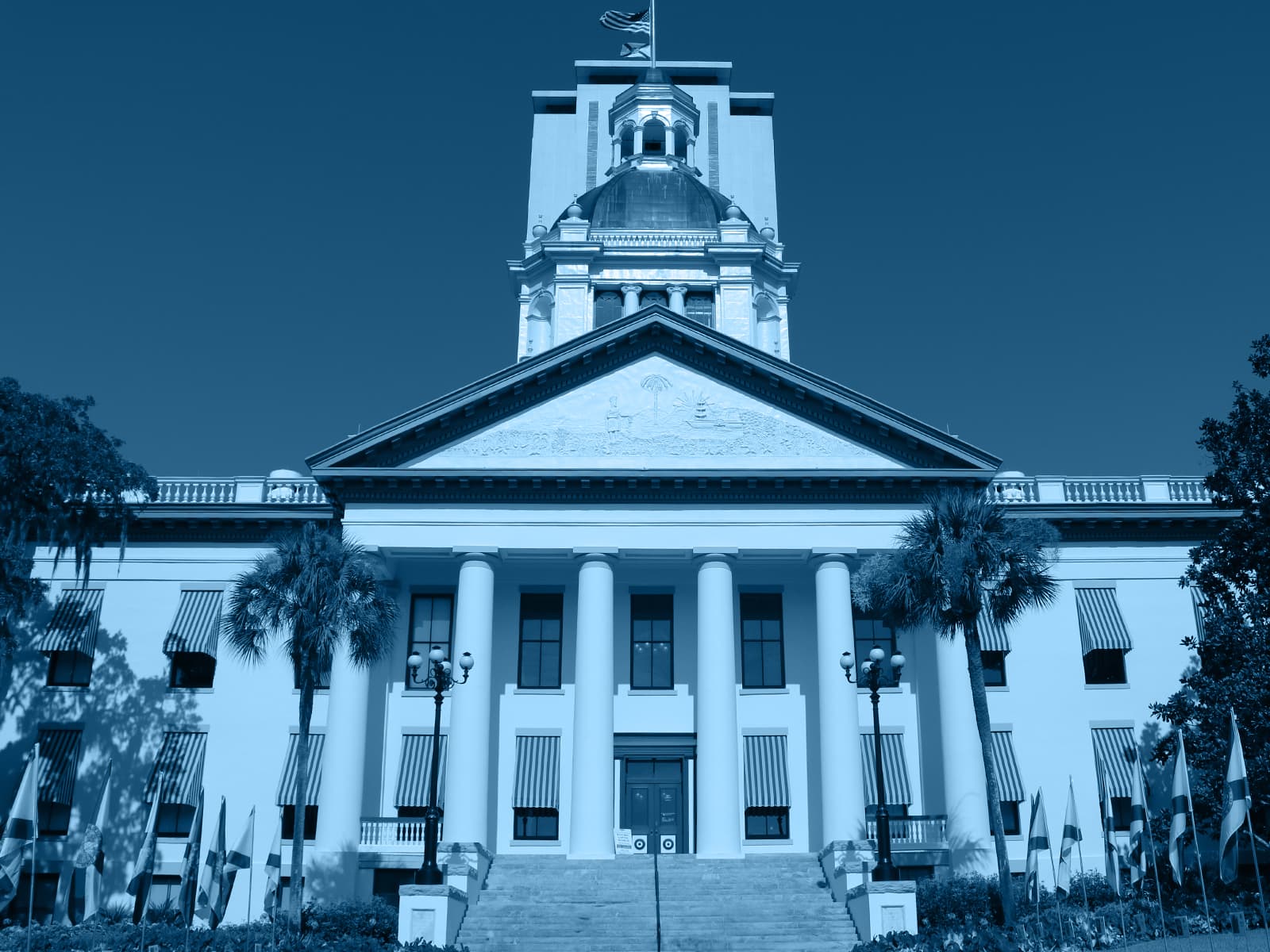 "I'm extremely honored and I was shocked."
Allan Bense lived out of his car for a portion of his last semester as a business graduate student at Florida State University.
"That was a tough point at FSU, but it certainly helped make me a better person," Bense said, laughing about how he shaved and showered at the Tully Gym on campus.
But that didn't close out his long-standing relationship with the university, and it's something he hasn't forgotten 44 years later as he prepares to accept an Honorary Doctor of Humane Letters degree from his two-time alma mater.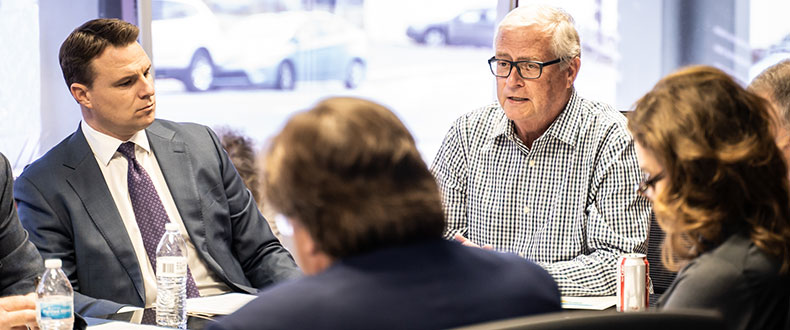 The Republican former Florida House Speaker and accomplished businessman will be presented with the degree during an invitation-only ceremony on Monday.
"I'm extremely honored, and I was shocked," said Bense, who had previously chaired the FSU Board of Trustees.
Will Weatherford, another former House Speaker (and Bense's son-in-law), will speak at the ceremony. Ed Burr, the current Board chair, also will give remarks.
The honor typically recognizes people who have made scholarly or philanthropic contributions to the university and more.
Bense, of Panama City, credits himself with helping spearhead the search committee that ultimately hired current FSU President John Thrasher in 2014.
"I think the consensus is that he's done a great job as president of Florida State University," Bense said.
And during his time in the House, Bense said he had prioritized state funding for the world-renowned MagLab at the school.
"That was a hard negotiating issue, that was a really hard one because everybody knew I wanted it," Bense said. "But I would rank that as probably the best thing I did for FSU."
As for his current philanthropy, Bense is focused on raising money for REBUILD 850, aimed at bringing private-side relief to the Hurricane Michael-battered counties he calls home.
Coming up, the usual assortment of tidbits, leftovers and not-ready-for-prime-time moments by Danny McAuliffe, Drew Wilson, Michael Moline, Jim Rosica, and Peter Schorsch.
But first, the "Takeaway 5" — the Top 5 stories from the week that was:
Take 5
DeSantis signs no-smoke repeal — No surprise: Gov. Ron DeSantis this week quickly signed into law a legislative repeal of the state's ban on smoking medical marijuana. During his first few weeks in office, the Republican Governor told the Legislature to send him a bill — and it did. "I thank my colleagues in the Legislature for working with me to ensure the will of the voters is upheld," DeSantis said in a statement. "Now that we have honored our duty to find a legislative solution, I have honored my commitment and filed a joint motion to dismiss the state's appeal and to vacate the lower court decision which had held the prior law to be unconstitutional." Trulieve, one of the state's medical marijuana treatment centers, on Thursday sold its first "whole flower" product to patient Doug Dixon, a North Florida man who's struggled with fibromyalgia for years.
House, Senate propose budgets — The two chambers of the Legislature this week published initial spending proposals for the 2019-20 fiscal year that are well below the $91.3 billion budget DeSantis recommended lawmakers craft this Session. The House spending plan totals $89.9 billion. The Senate's comes in at $90.3 billion. Appropriations Committees in both chambers are expected to review and provide further details to the budgets next week. Early sticking points include money for VISIT FLORIDA, which the House plans to sunset on Oct. 1. As well, the House did not provide any funding for Enterprise Florida, an economic development agency. The Senate, meanwhile, wants to continue funding the public-private partnership with $18 million next year.
House approves 'CON' repeal — House Speaker José Oliva successfully coalesced his chamber around one of his health care initiatives but trouble looms for the measure in the Senate. The full House on Thursday passed in a 77-33 vote state Rep. Heather Fitzenhagen's plan (HB 21) to repeal the "certificate of need" process for providers, part of what Oliva has described as a necessary step to overhaul health care in the Sunshine State. But a similar measure (SB 1712) carried by state Sen. Gayle Harrell stalled in the Health Policy Committee earlier this week when it was clear the bill would fail without changes.
Amendment 4 causes stir — Implementing legislation for a ballot measure Florida passed last year that automatically restored voting rights to certain felons who've completed their sentences is drawing criticism. The House Criminal Justice Subcommittee cleared a committee bill on Tuesday that would require felons seeking voting rights to pay off court costs, fees and fines. Jamie Grant, who chairs the panel, has maintained that such requirements align with what voters passed in Amendment 4. Florida and national Democrats, along with civil rights groups, have charged that the stipulation is a "poll tax."
Arming teachers moves forward — The House Education Committee OK'd a plan to expand the state's guardian program to educators. Under the proposal, teachers would be allowed to carry firearms as guardians. Last year, following the Parkland tragedy, the Legislature and then-Gov. Rick Scott signed into law a program to train and arm non-educator staff at schools. This year, lawmakers are looking to extend that program to school teachers. It's a proposal supported by a special group spawned after the Marjory Stoneman Douglas shooting. Republican leaders in the House and Senate are moving forward with the plan, and Gov. DeSantis has said he supports the idea.
Job training gets sizable stimulus
Apprenticeship programs for manufacturing, information technology, construction, health care and hospitality jobs are getting a seven-figure boost courtesy of the CareerSource Florida Board of Directors.
DeSantis announced the $1.75 million in grants this week, saying it was "an essential element of our bold vision to ensure Florida has the No. 1 workforce in the nation."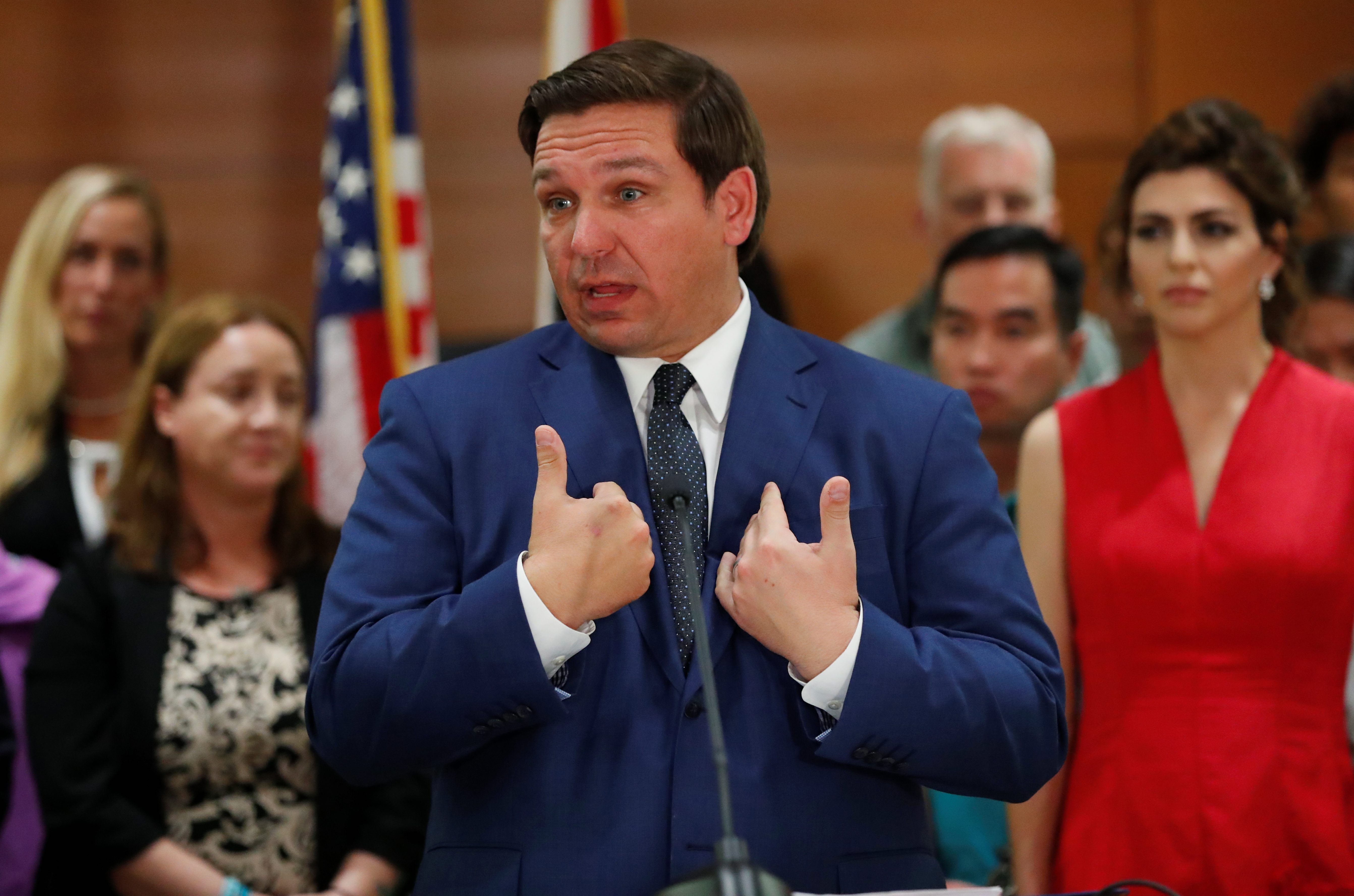 Education Commissioner Richard Corcoran added that the "programs are essential to ensuring Florida has the best, most qualified workforce and that our students have a wide variety of employment options right here in Florida."
The schooling money will head to the following CareerSource chapters: Brevard, Broward, Capital Region, Citrus Levy Marion, Flagler Volusia, North Florida, North Central Florida, Northeast Florida, Okaloosa Walton, Pasco Hernando, Pinellas, Palm Beach County, Research Coast and Suncoast.
The cash will fund programs prepping students to work in a variety of jobs, from CVS Health pharmacy technicians to sawmill workers.
"Each of these apprenticeship projects is an example of the innovative solutions our local and state partners are pursuing to address the demand for skilled talent and provide greater opportunity for Floridians seeking well-paying careers," said CareerSource Florida President and CEO Michelle Dennard.
Good sign: Florida labor force expands
More people are working in the Sunshine State.
That's welcome news to Gov. DeSantis, who highlighted the fact 170,000 people joined Florida's workforce in February, a 0.2 percent increase from January.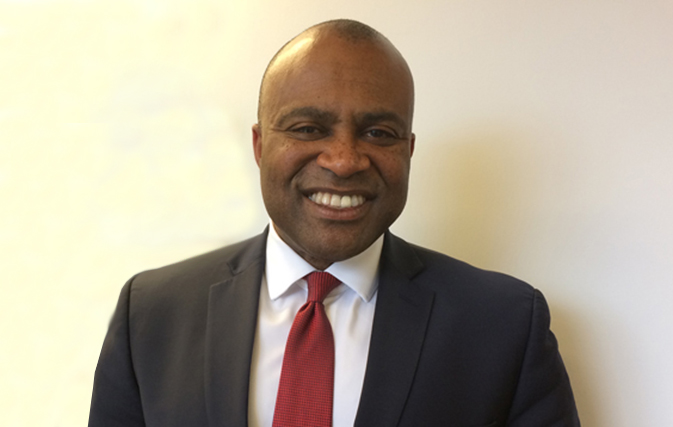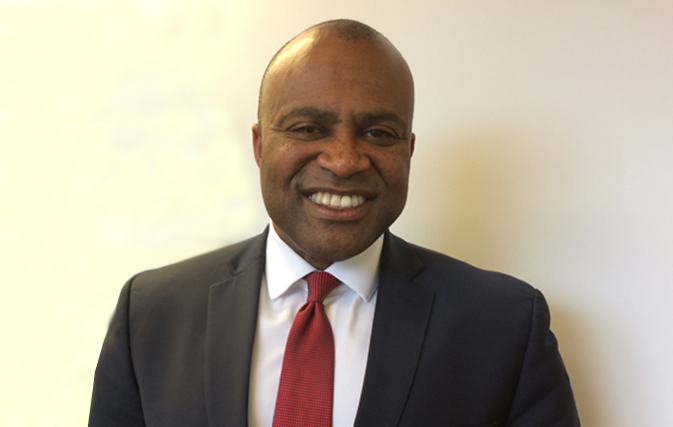 "Florida's economy is working," DeSantis said in a prepared statement. "We have to continue this success by keeping taxes low and regulations limited, supporting policy to make Florida the best state for career and technical education, and making important investments in the environment and Florida's infrastructure."
Department of Economic Opportunity Executive Director Ken Lawson said the numbers highlight "DeSantis' vision for our state."
"Our shared commitment to ensuring all Floridians have opportunity, which includes helping communities recover from hurricanes, is encouraging businesses across the country to start, expand and move to Florida," Lawson said.
"Our agency stands ready to assist all Floridians in succeeding and achieving their economic goals."
Enterprise Florida shows value
DeSantis believes the state should be involved in recruiting more business.
As the House moves forward with a spending plan that axes Enterprise Florida, a state-backed economic development program, the new Republican Governor signaled his support for the public-private agency.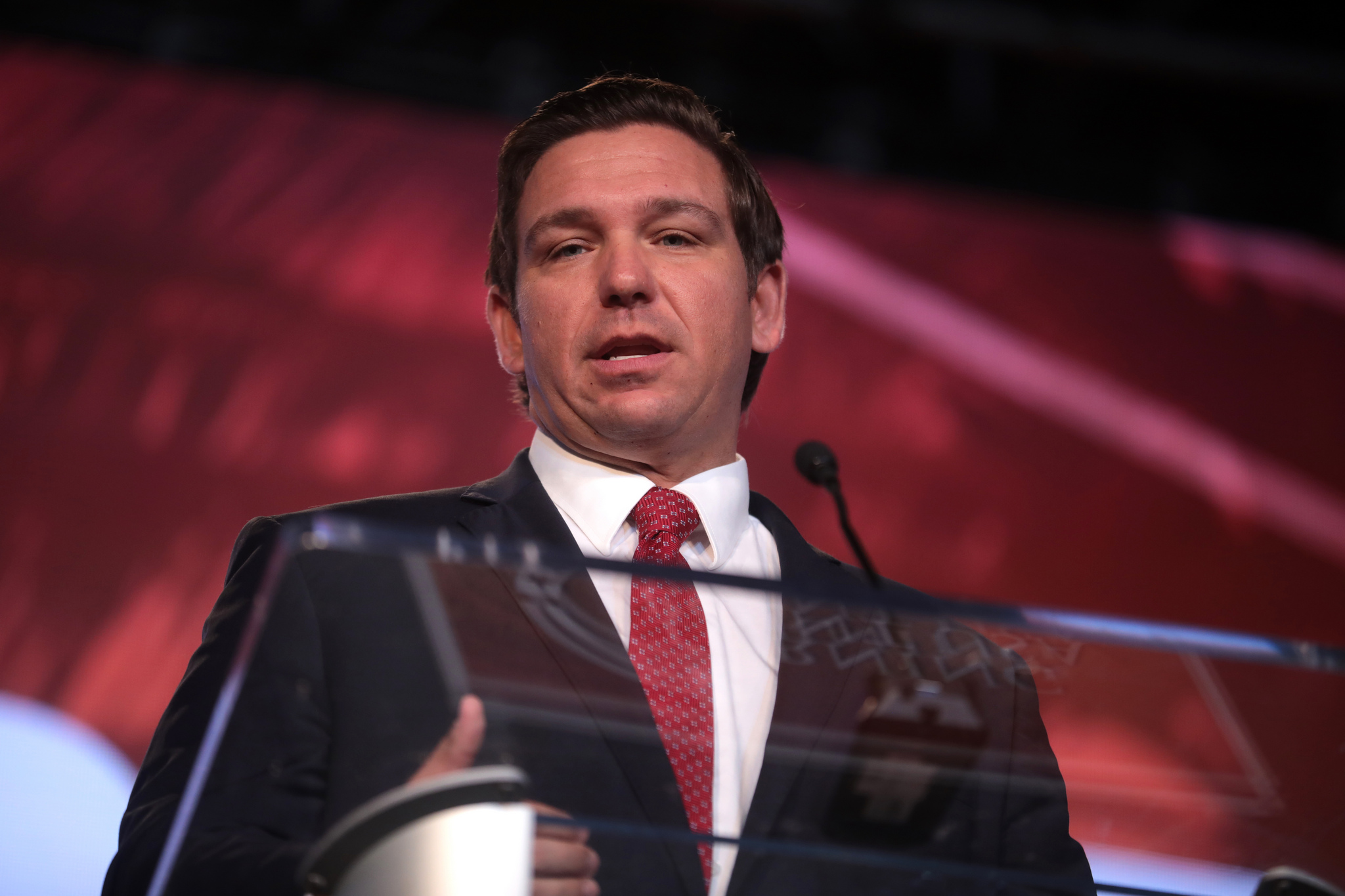 "We'll see how that shakes out," DeSantis said of the House plan. "But there is a valuable function for just the mechanics of recruiting capital and recruiting investment for Florida that I think has been beneficial for Florida."
The Senate spending plan has set aside $18 million for Enterprise Florida.
"If Enterprise Florida is out casting a really wide net, then I think we can be very active in bringing people down here to invest in Florida," DeSantis added.
Moody honors Altha's top cop
Attorney General Ashley Moody this week presented a "Back the Blue" Award to  for "tirelessly supporting his community after the destruction of Hurricane Michael."
Baggett also took over driving the town's garbage route two days a week, acts as a school crossing guard, delivers gas to retirees out in the country, helps with home repairs and more. Moody said.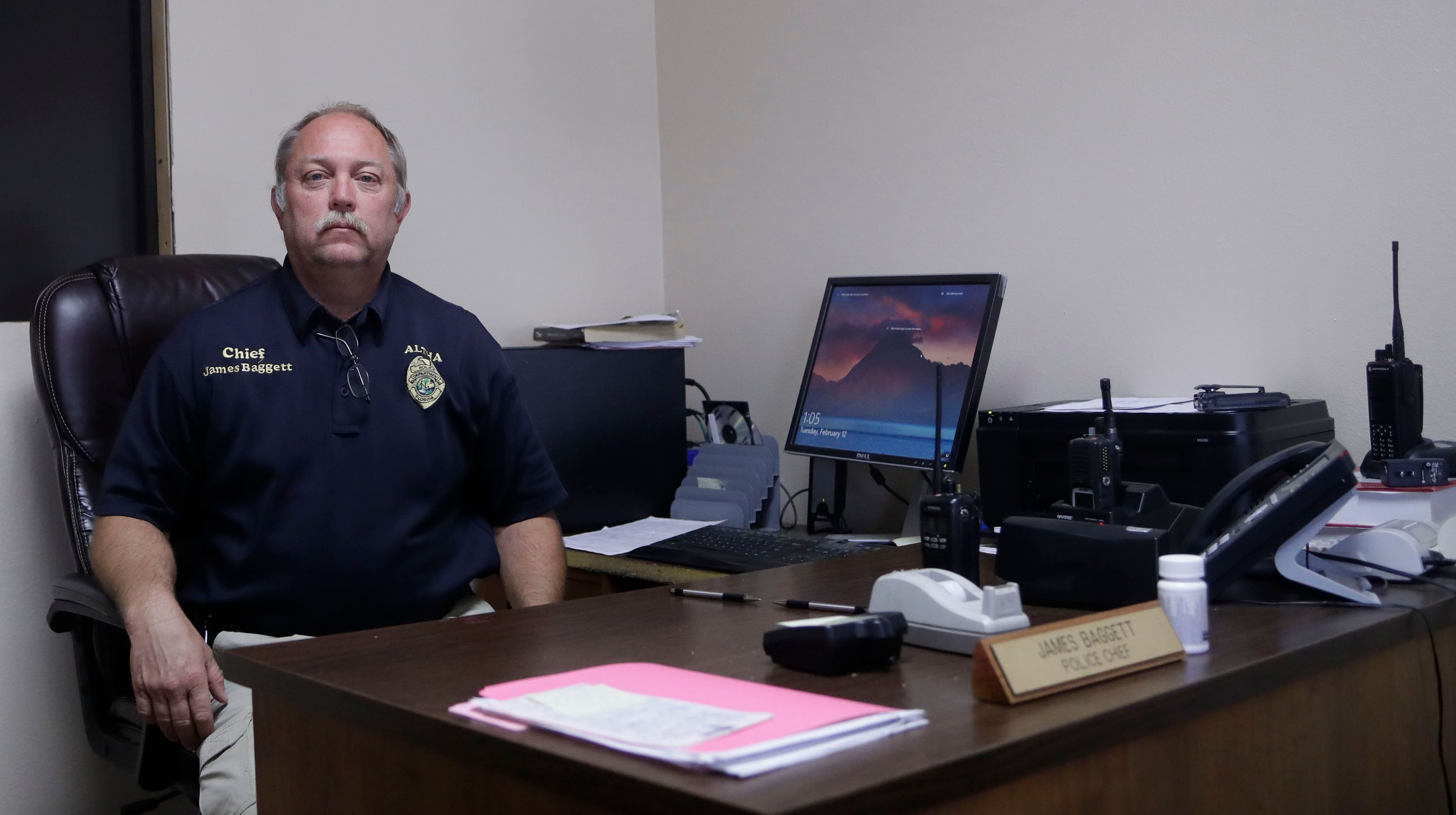 Altha, in Calhoun County, has a population of 536.
"Chief Baggett's remarkable commitment to his community is admirable," Moody said in a statement.
"His dogged determination to make his beloved community whole again is praiseworthy, and he is an ideal recipient for Back the Blue. Thank you, Chief Baggett, for your exemplary and selfless service."
Moody delivered the award in person and brought lunch to Baggett and his assistant.
Opioid Task Force closer to reality
A Senate panel this week cleared a measure to create a Statewide Task Force on Opioid Drug Abuse. The Health Policy Committee unanimously OK'd legislation (SB 1658) by Sen. Wilton Simpson.
"Deaths from opioid abuse are preventable, yet the number of Floridians dying from opioid abuse continues to grow," Simpson said after the vote. "I want to thank the members of the Health Policy Committee for voting to provide the state with the tools it needs to fight drug abuse and save lives."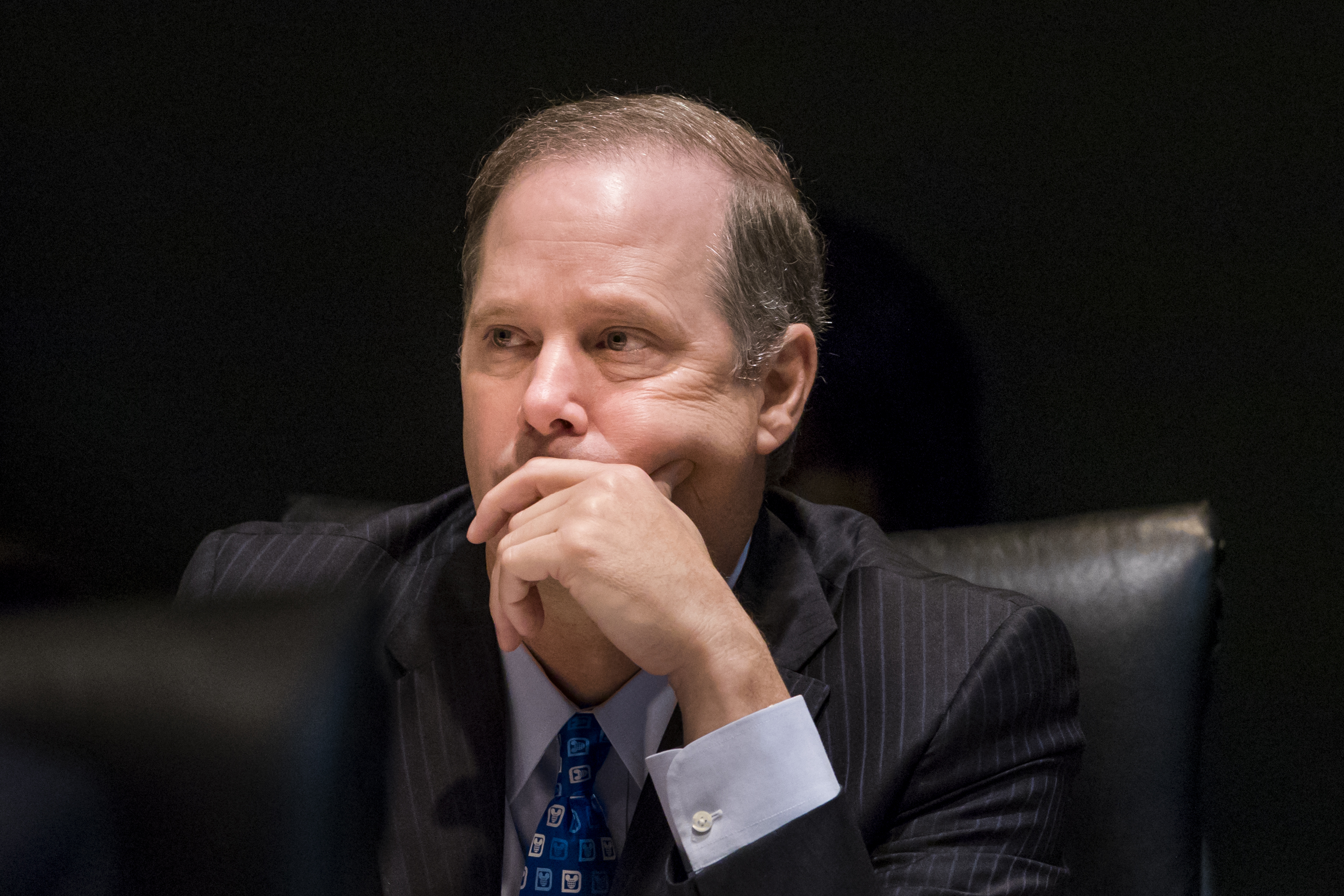 Florida's Statewide Task Force on Opioid Drug Abuse would identify available programs that have been successful in combating opioid abuse and work to better understand the sources of addiction, among other things.
The task force, which would be staffed by the Attorney General's Office, will also examine if law enforcement would benefit from new training or resources to help equip them to handle opioid users.
"Florida needs a Statewide Opioid Task Force to help combat the opioid crisis claiming 17 lives a day in our state," Attorney General Moody said in a statement.
"Combating this crisis is a top priority of our office, and this legislation is extremely vital to our mission to stop opioid abuse and save lives."
Patronis highlights genetic testing company's policy change
Chief Financial Officer Jimmy Patronis last week urged private companies to stop selling and sharing genetic information without express permission from customers.
Patronis' call had followed scrutiny of FamilyTreeDNA's practice of sharing the data with the FBI.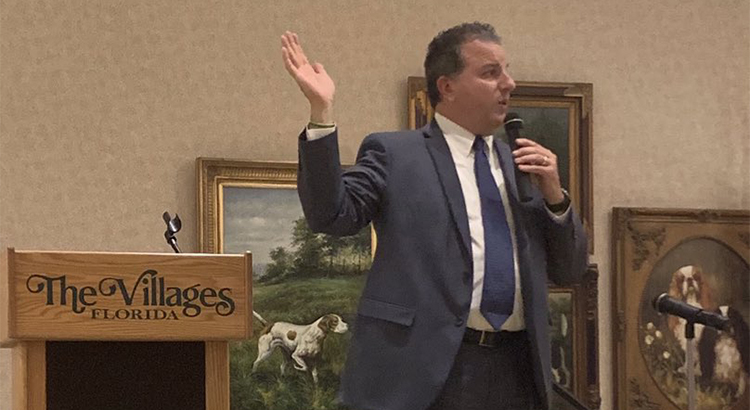 FamilyTreeDNA this week began allowing customers to opt out of law-enforcement sharing.
"Genetic privacy is important — your DNA contains health data, and I believe companies must do a better job of protecting it," Patronis said. "You would be outraged to find out your doctor was selling your patient files for profit to Big Pharma or sharing this data with the government.
"Gene-testing companies doing the same thing is equally infuriating, and we must take a serious look at if this should even be legal."
The Legislature is debating this Session the issue of whether life insurers should be able to require or obtain genetic tests to help price policies.
"Regardless of whether you are testing to find out your ancestry origins or nationality, your DNA contains personal health-related details," Patronis added. "In the age of digital hacks, we must do everything we can to protect your information from falling into the wrong hands."
Fried priority gets momentum
A plan to create a panel aimed at curbing credit card fraud is moving through the Legislature.
Backing the idea is Agriculture Commissioner Nikki Fried, whose department is in part charged with consumer protection services.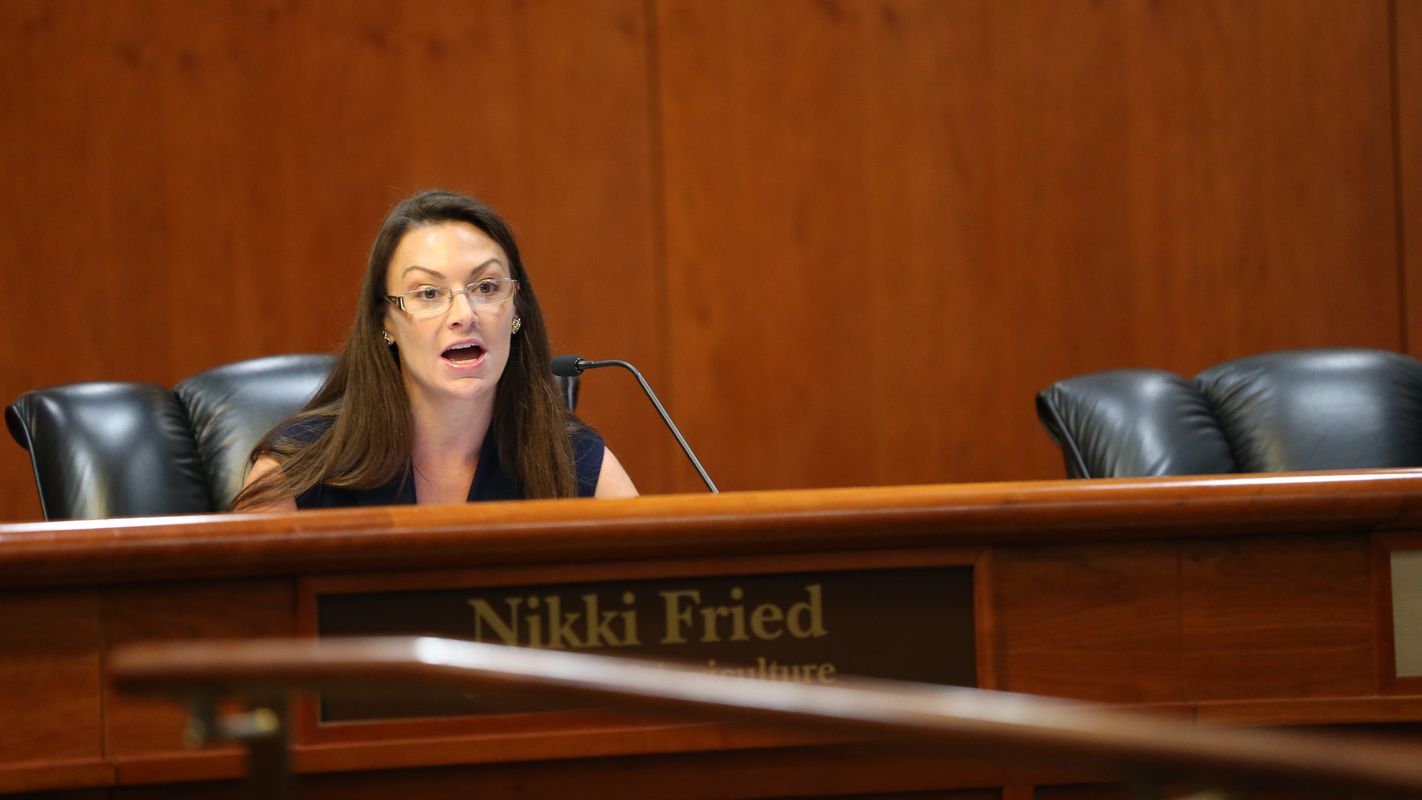 Legislation in the House and Senate would create the Consumer Fraud, Identity Theft, and Skimmer Working Group to provide recommendations to the Florida Department of Agriculture and Consumer Services on ways to curb fraud at gas stations.
Specifically, the group would look to stop the proliferation of credit card skimmers, electronic devices used to steal information at the pump. Fried's office has said its found 2,400 skimmers since 2015.
After the Senate Commerce and Tourism Committee earlier this week unanimously backed legislation (SB 1652) creating the panel, Fried chimed in with support.
"Together, we can fight the threat of fraud posed by skimmers," Fried tweeted.
Instagram of the Week

Senate budget praised for affordable housing
The Florida Senate wants to fully fund the Sadowski Trust — the state and local affordable housing pool — and that's reflected in the $90.3 billion spending plan the chamber published this week.
The Sadowski Coalition, a group of statewide organizations, including business groups, heaped cheers on the budget writers and Senate President for keeping the money in the Sadowski Trust, which is typically swept to fund other parts of the budget.
"The State of Florida has an enormous need for workforce housing and for addressing the needs of Florida's most vulnerable population," said Jaimie Ross, the who leads the Sadowski Coalition.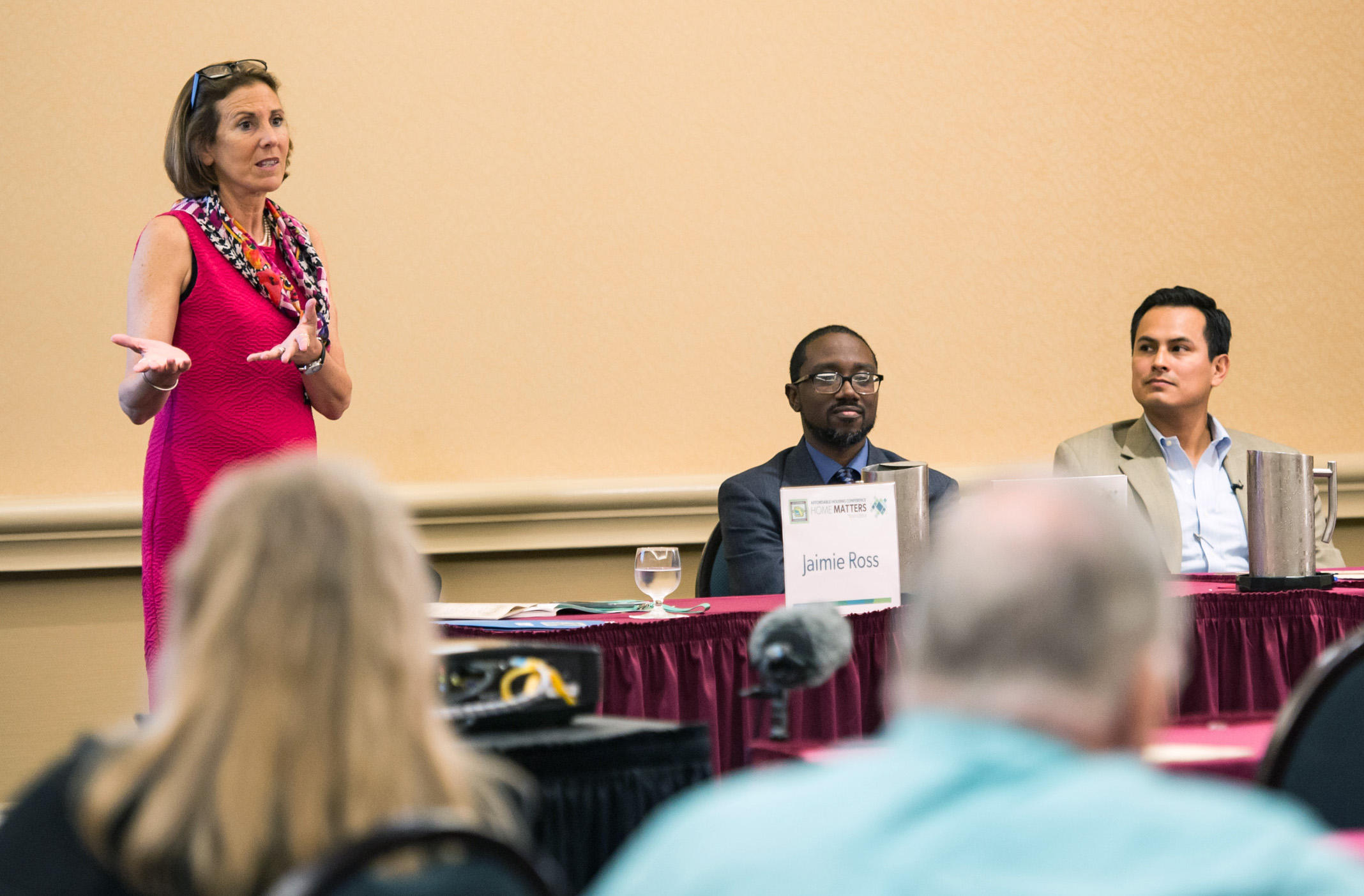 "The Senate's recommendation for full funding shows that they recognize the importance of using the affordable housing trust fund monies for their intended purposes."
The House, meanwhile, is just shy of $210 million short when compared to the Senate's appropriation for affordable housing.
Added Ross: "We have confidence that the Senate will prevail in its negotiations with the House, as full funding for affordable housing is the best thing to do for Florida's hardworking families and Florida's economy overall."
No dice for Job Growth Grant Fund
The House and Senate may have unveiled different budget proposals, but they can agree on one thing: axing the Job Growth Grant Fund.
Gov. DeSantis in his proposed budget wanted $85 million to continue the program, which doles out money for economic development and workforce training projects.
Jim Turner with The News Service of Florida reported that the fund "was a compromise created for former Gov. Scott in 2017 as the House sought to shut down Enterprise Florida and other state-backed economic incentive programs."
Enterprise Florida, meanwhile, could be another sticking point. The Senate has set aside $18 million for the economic development agency.
The House? Goose egg.
Charter schools cheaper says TaxWatch
Nonpartisan research group Florida TaxWatch has been looking into the "true cost" of educating K-12 students, and it's nowhere near the $7,307 per-pupil funding lawmakers set aside in the 2017-18 budget.
Once costs such as construction, pre-K and debt service were factored in, Florida spent $10,856 on every kid in traditional public schools last budget year.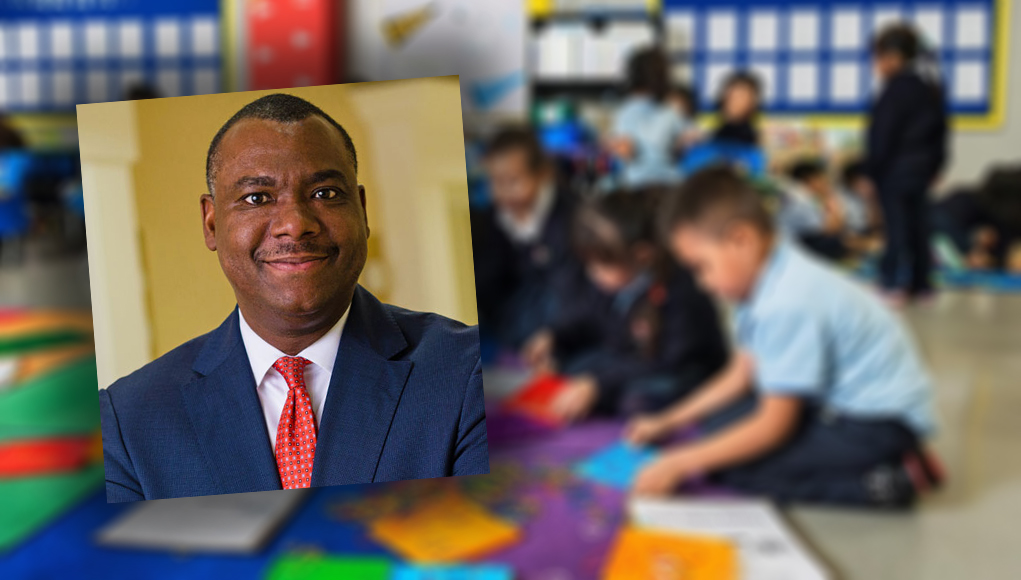 "It is critical that taxpayers have a clear understanding of how much education revenue is available, how that revenue is spent, what it is spent on, the outcome of such expenditures, and the impact on student achievement," said Florida TaxWatch head Dominic Calabro.
"Taxpayers and policymakers should be able to properly determine whether their state and local K-12 education investments are cost-effective and how they can be constantly improved."
The per-pupil figure will surely get a boost in the 2019-20 budget, as it did in the 2018-19 one, but the increase will likely be a few hundred bucks, not a few thousand.
Florida TaxWatch also took a look at charter school costs. A year at the privately-run public schools still costs more than $7,307, but only $169 more.
"According to Florida TaxWatch's analysis, charter schools and private school scholarships provide cost-effective, competitive alternatives to traditional district schools," said Ronald Brisé, chair of Florida TaxWatch's Educational Performance Accountability Advisory Board and a former member of the Public Service Commission.
Dignity Florida rallies for incarcerated women
A coalition that focuses on supporting female prisoners held a Capitol conference this week to highlight two measures that would make changes to the way incarcerated women are treated.
The bills (HB 49) and (SB 332) — carried respectively by state Rep. Shevrin Jones and state Sen. Jason Pizzo — would require women's facilities to make feminine hygiene products more accessible for prisoners.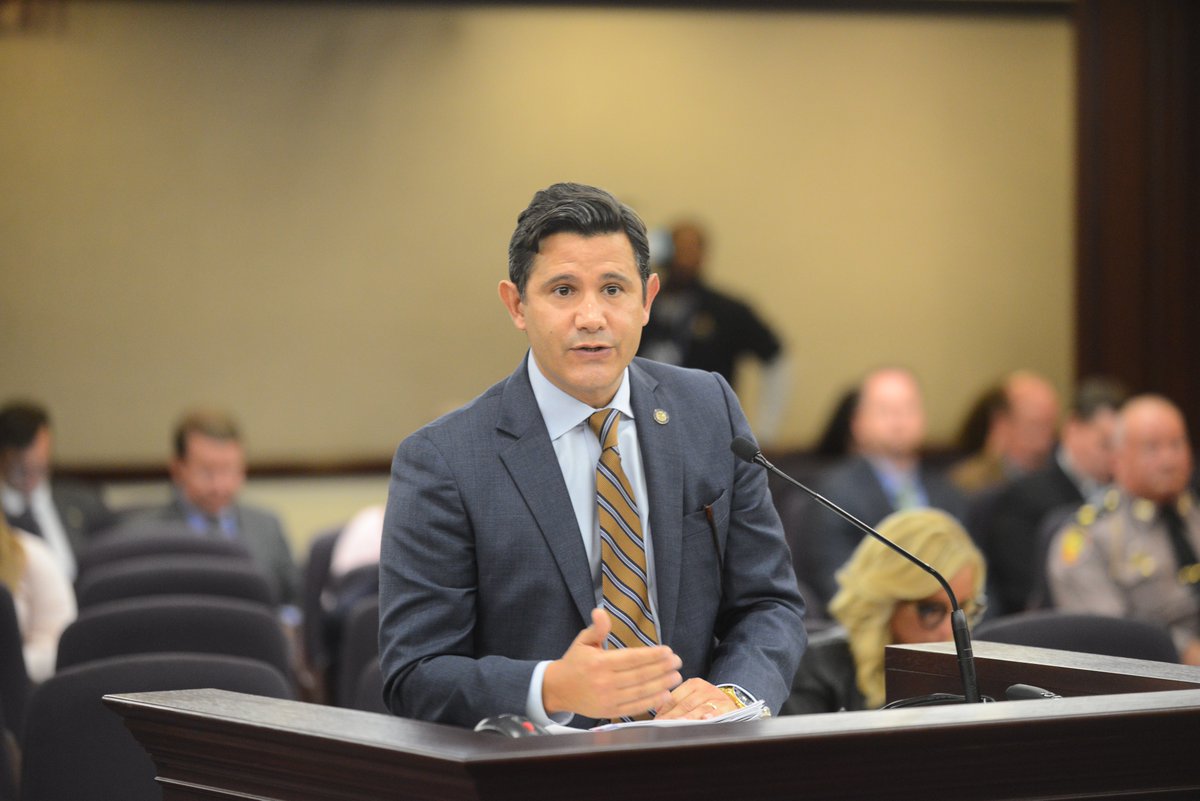 The Senate bill has passed unanimously through two committees already. The House bill moved likewise through one committee.
"If you heard the stories, as a human, you would cringe to hear what women are doing in our prison system in order for them to do something that their body does on a monthly basis," said Jones, a West Park Democrat.
Added Pizzo: "We've overlooked this as a society for too long, and it's the right thing to do."
FBI line agents getting on with their jobs, Louis Freeh says
Morale is good within the FBI — notwithstanding the rhetorical bombs being thrown at the agency by President Donald Trump and his supporters — according to former Director Louis Freeh.
In Tallahassee this week to criticize legislative proposals to import cheaper drugs from Canada, Freeh answered questions about how former colleagues are bearing up.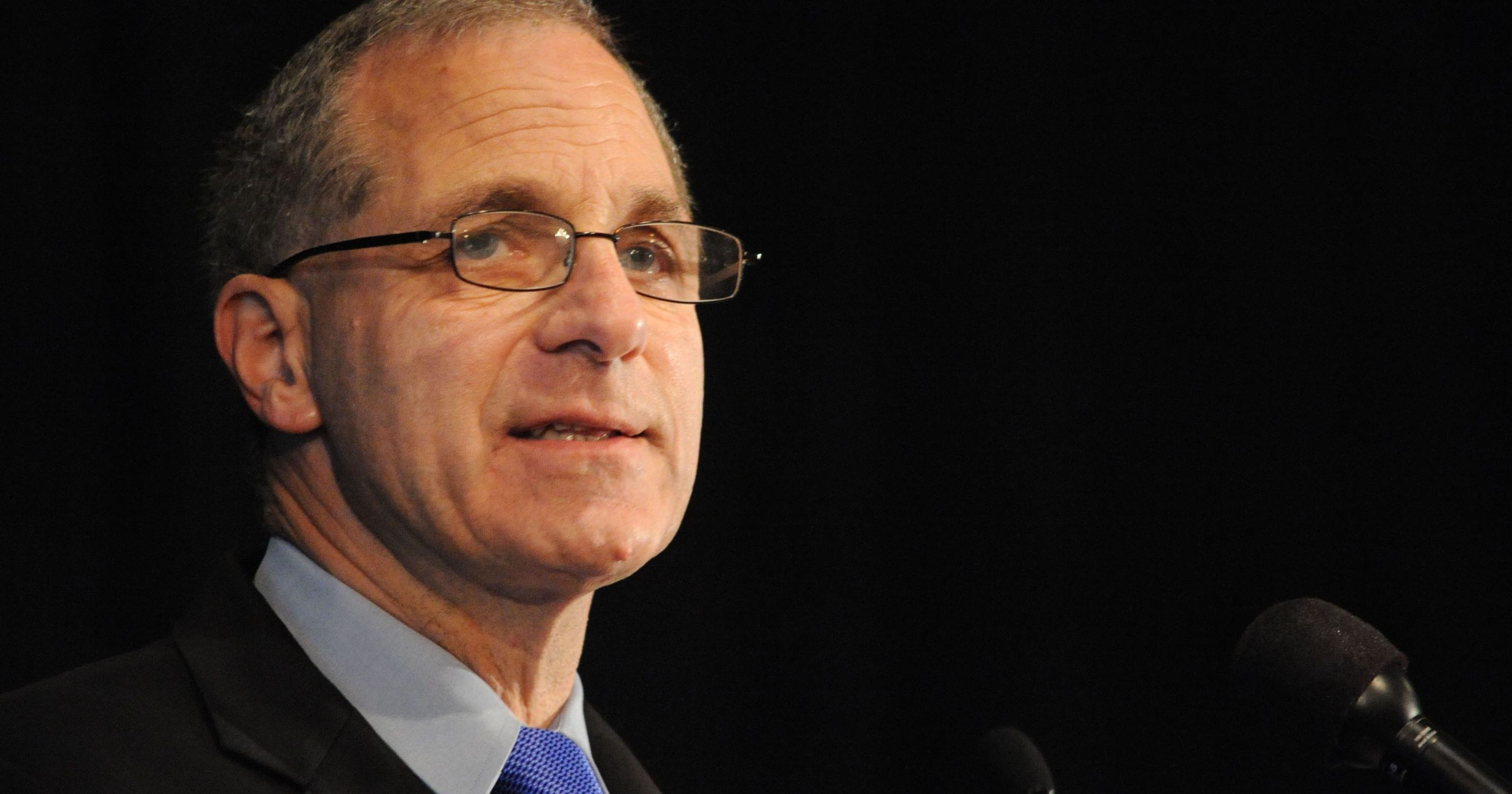 Especially in line bureaus, "you're focused on your cases — you've got victims, you've got witnesses, you've got subjects," he said.
"For the most part, what's going on in Washington is not relevant to what you're doing," Freeh said.
"I wouldn't ascribe to that operation the activities of a couple of people at headquarters who are mostly irrelevant to the mission of the bureau," he continued.
"Like the military, they do their jobs no matter who the commander in chief is — despite who the commander in chief is sometimes."
'American dream' persists
A team of researchers at Florida State University recently published findings in the Journal of Aging and Health that show older foreign-born citizens are happier than their native counterparts in the States.
"We discovered that people who are foreign-born and living in the United States do have higher levels of life satisfaction," said Dawn Carr, an assistant professor of sociology.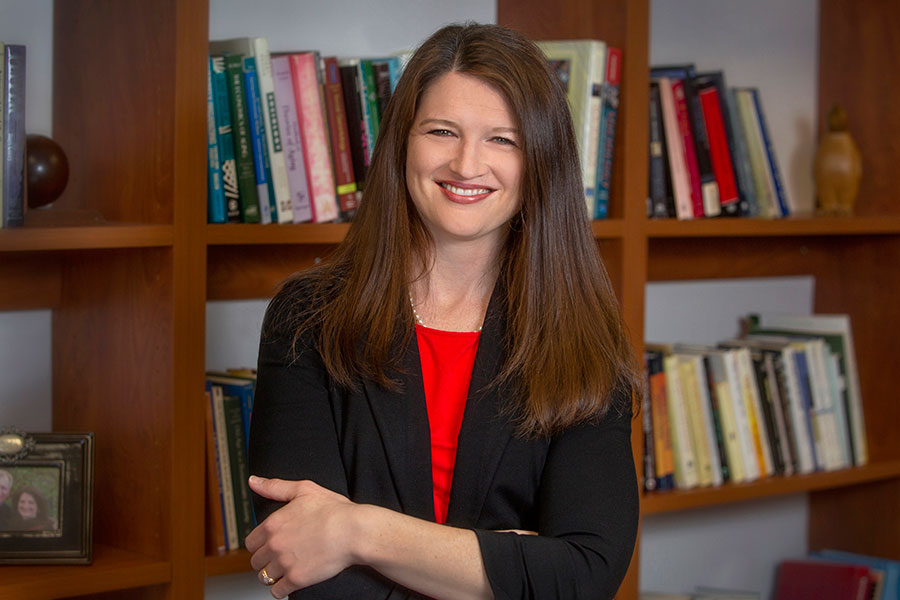 "We examined life satisfaction because it is a useful global measure for understanding how people are doing on the whole with regard to how they feel about their life. It's a good way of capturing their overall well-being."
The study is based on data for more than 7,000 participants 60 years and older. The study focused on immigrants who had lived in the States for more than 30 years.
Researchers found Hispanics reported the highest level of satisfaction across all racial groups.
"The older adult immigrants in our sample adjusted to life in the United States, and they're thriving more than their native-born counterparts," Carr said. "This is particularly true for Hispanics, who maintain their well-being despite having fewer resources than their native-born counterparts.
"They seem to have developed a life that provides a good old age."
Red Mass returns
Calling all Catholics: The 44th-annual Red Mass of the Holy Spirit will take place at 6 p.m. on Wednesday at the Co-Cathedral of St. Thomas More in Tallahassee.
Participants will pray for those serving the legislative, judicial and executive branches, along with other public servants during the ceremony. Bishop Enrique E. Delgado of Miami will deliver the homily.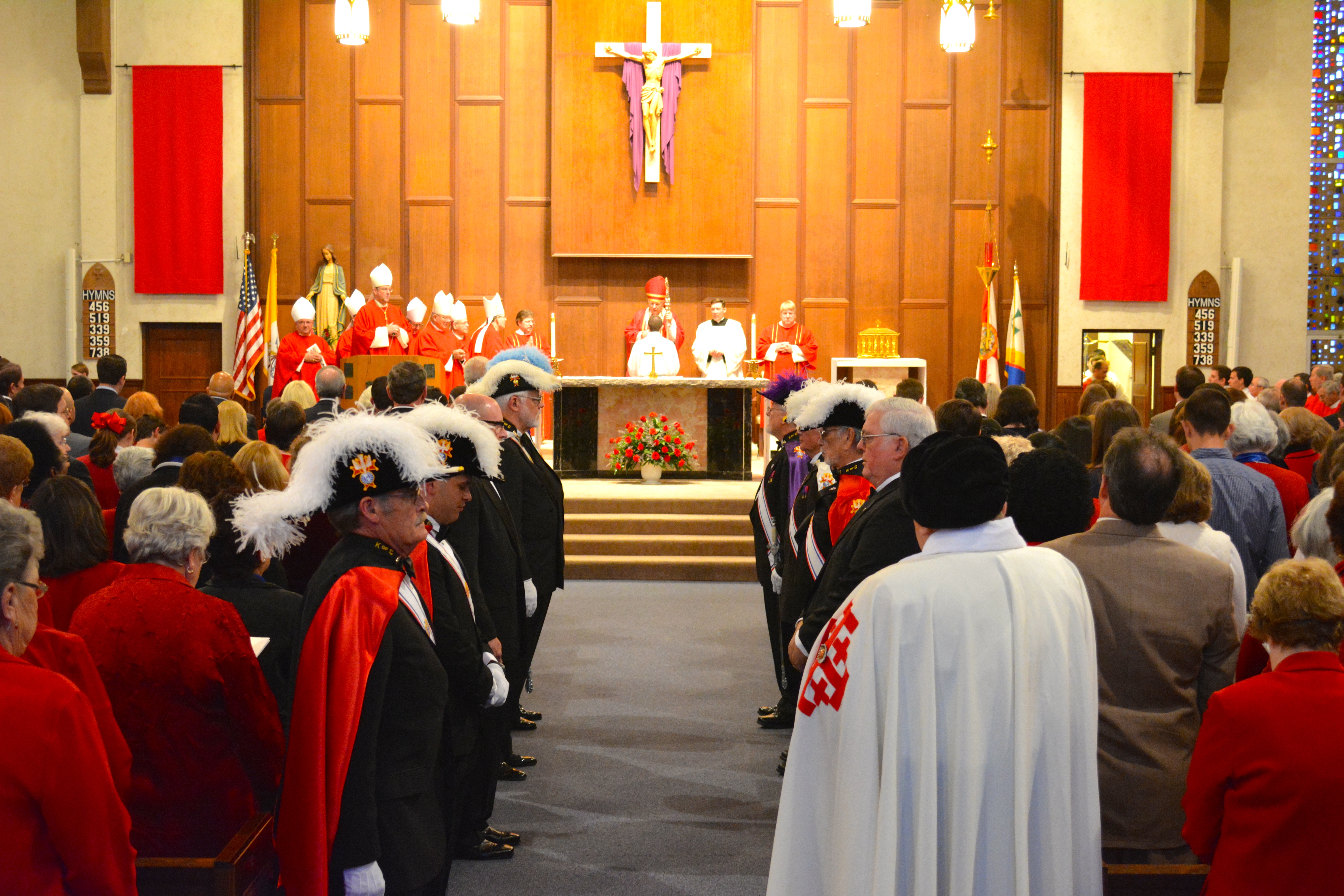 Bishops and Archbishops from across the state will attend the nearly 800-year-old tradition that originated in France during a "service in which God was called upon to guide lawyers and judges in their pursuit of justice," a news release from the Florida Catholic Conference said.
"In those services, the priests, as well as the judges of the High Court, wore red robes to signify their willingness to defend the truth inspired by the Holy Spirit, even at the cost of shedding one's blood," the news release added.
Thus, the celebration became popularly known as the 'Red Mass.'"
Tally in Top 10
The capital city came in at No. 9 among best cities recently ranked by Southern Living.
It's the first time the national magazine has ranked Tallahassee. No other Florida cities were included on the list.
Leon County Commissioner Jimbo Jackson attributed the distinction to a "special blend of outdoor adventure, nightlife, and Southern charm."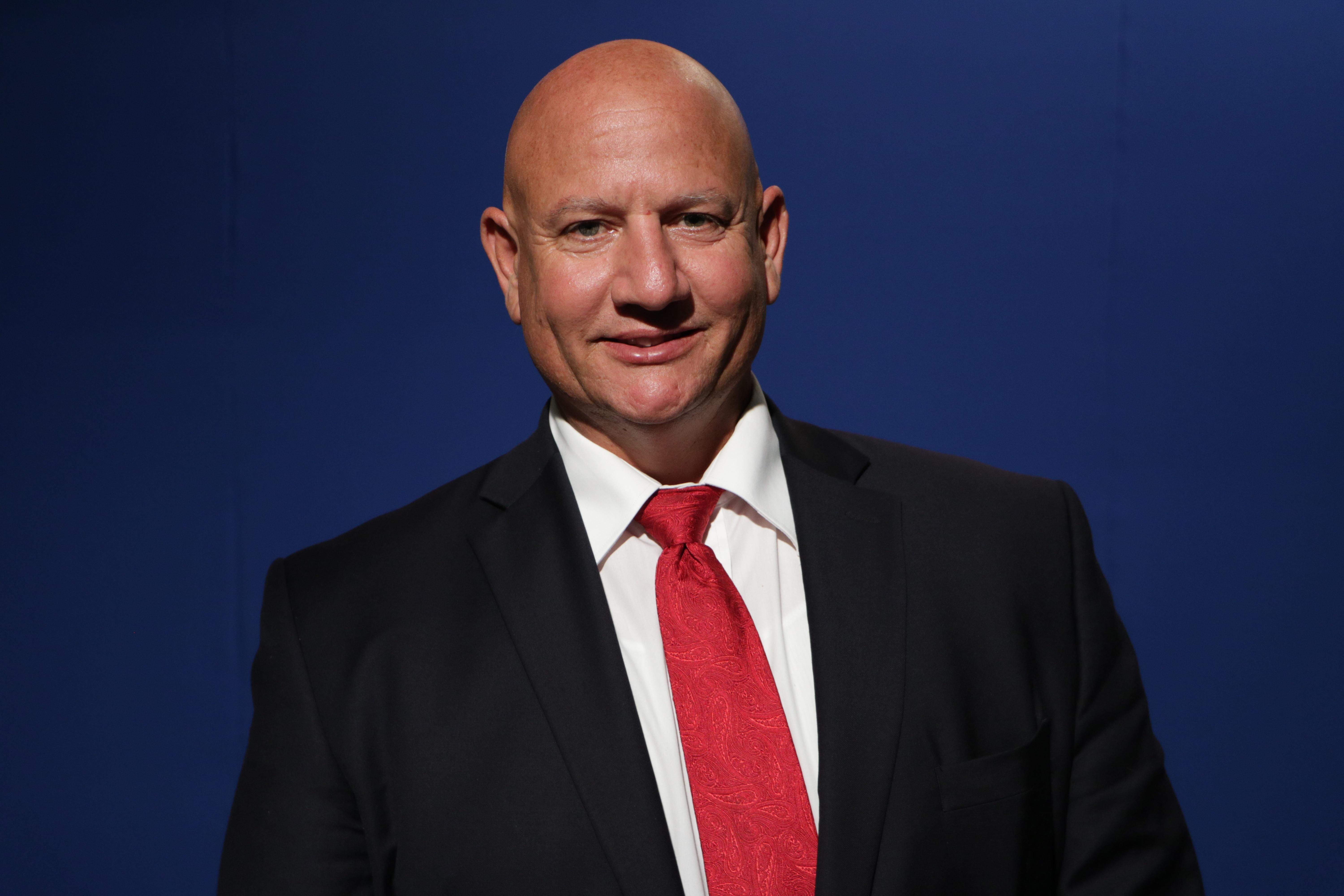 "Southern Living's South's Best Awards represent the best of Southern culture and hospitality. And the fact that Tallahassee-Leon County is among the top cities comes as no surprise to those who call our community home," Jackson said.
Taking the No. 1 spot is Charleston, South Carolina. Tallahassee ranked just ahead of Austin, Texas.
The lifestyle and travel publication has a reach of over 10 million, meaning a lot of eyes could be on Tallahassee now.
Kerri Post, director of Visit Tallahassee, said the recognition is sure to "bring increased visibility, viability and visitation to our destination."
Capitol Directions