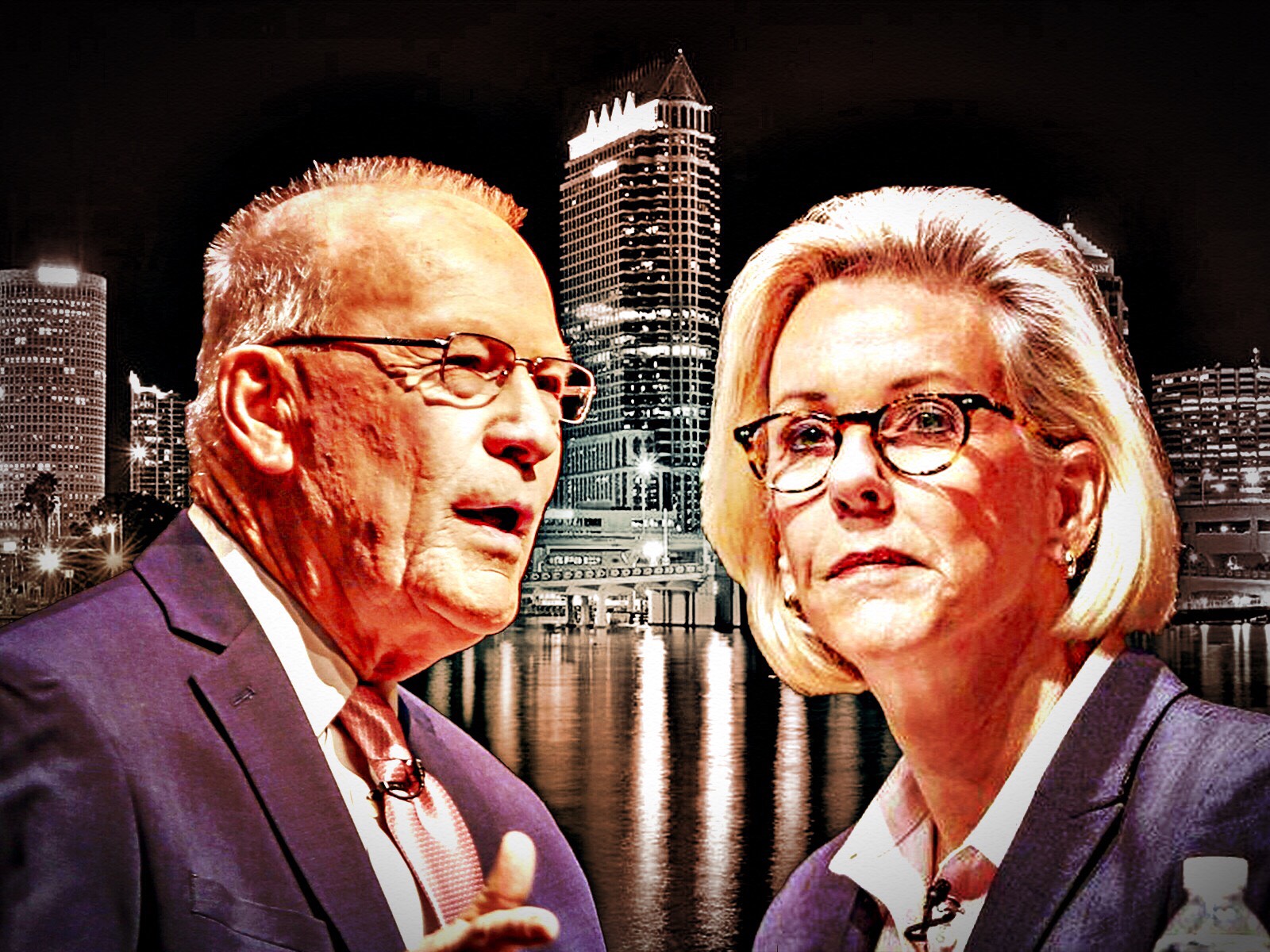 "Each and everyday police officers put their lives on the line protecting the citizens of Tampa."
Tampa police and fire unions are coming to Jane Castor's rescue after an attack ad launched Thursday evening accusing the former Police Chief of doubling dipping.
The David Straz campaign released a television ad criticizing Castor for planning to "double-dip" if she's elected Mayor. Castor would continue collecting a $113,000 annual pension she earned after serving 31 years on the Tampa Police force. 
She would also receive the roughly $160,000 Mayor's salary.
Straz, meanwhile, said he wouldn't collect a salary at all.
"The men and women of the Tampa Police Department aren't given anything. They earn the pension they receive through the contributions they make and the hard work that they do every day protecting the citizens of Tampa," said Abe Carmack, president of the Tampa Police Benevolent Association. "Each and everyday police officers put their lives on the line protecting the citizens of Tampa and, in some instances, make the ultimate sacrifice."
Straz's allegations of double-dipping, paired with previous attacks on Castor's record, infuriated Carmack.
"That attacks all of us," he said.
The Straz campaign released its own video responding to criticism over its most recent ad.
"Make no mistake about it, I applaud the service of every man [and] woman in uniform," Straz said. "I get it. The unions are defending one of their own. But it's indefensible. Double-dipping is double-dipping."
Except when it's not.
"It's not double-dipping," said Joe Greco, president of the Tampa Firefighters union.
He argues Castor's pension, like those of other first responders, is a benefit officers earn through employee contributions and years on the job. The Mayor's salary, he said, is for a different job.
"So, does being in public safety exclude you from ever being employed by anyone else ever again," Greco asked.
He called the latest attack "trash" and both he and Carmack condemned Straz's previous attacks on Castor's track record.
Straz has launched ads saying Castor's experience as Police Chief does not qualify her to be mayor. He's also spoken publicly on several occasions about the agency's policy of ticketing bicyclists for minor infractions, a policy that disproportionately affected African-American citizens.
Most recently, Straz met with the mother of a man who was killed by Tampa Police officers during a drug raid in which only $2 worth of marijuana was found. Straz called the agency's handling of that case, under Castor's leadership, a possible cover-up.
Carmack wouldn't comment on that incident specifically because a lawsuit is still pending against the city, but he said it was just another tactic to try to degrade Castor. He called on Straz to focus on issues that will move the city forward.
Both unions endorsed Castor for Mayor.