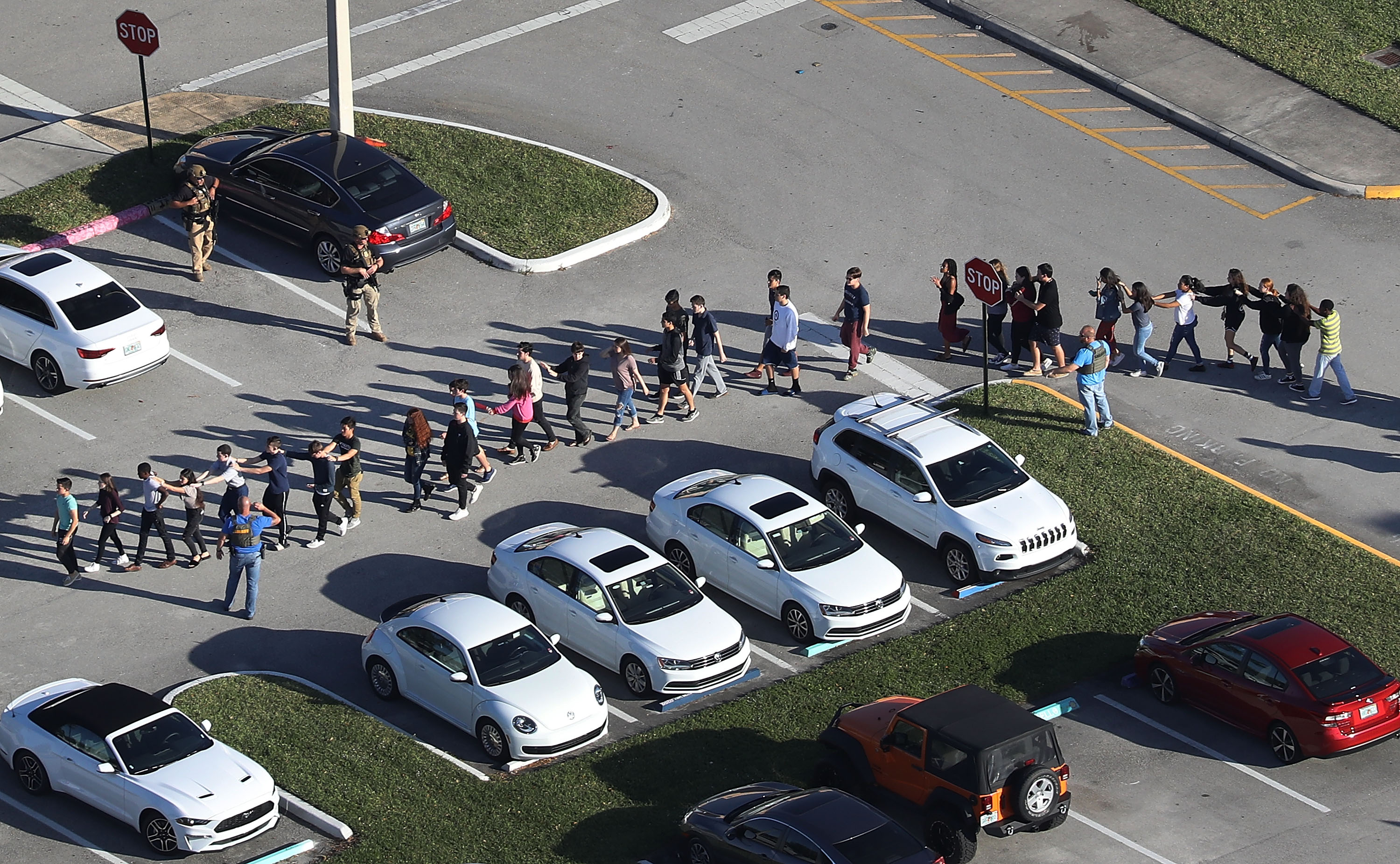 'It's completely voluntary,' Diaz said.
Despite continued frustration by both supporters and opponents, the school safety bill allowing schools to arm teachers cleared the Senate Committee on Innovation, Industry and Technology on Tuesday.
SB 7030 contains a long list of school safety proposals that emerged from last year's special safety commission, but only one is defining the bill, and that's the proposal to allow full-time teachers to volunteer as guardians and keep guns in their classrooms if the county school board approves.
The issue brought the bill a party-line vote 5-3 vote at the committee, just as it had in the Senate Education Committee in February, even as Democrats declared there was a lot they want enacting within the bill but they could never vote to arm teachers.
The House version, PCB EDC 19-02, is seeing similar splits.
"I have hundreds and hundreds of emails and phone calls from parents and teachers and instructional resource folks that don't want teachers to be armed. Who are we listening to?" demanded state Sen. Janet Cruz, a Tampa Democrat.
The Marjory Stoneman Douglas High School Public Safety Commission, that's who, replied SB 7030's sponsor, Republican state Rep. Manny Diaz of Miami. That panel's final report recommended allowing school districts to consider allowing volunteer teachers to carry guns, after considering responses to last year's mass-shooting massacre at that Parkland high school.
SB 7030 includes the additional school safety recommendations the commission came up with after last year's Florida Legislature approved the Marjory Stoneman Douglas High School Public Safety Act, which required the schools to get safety resource officers into some schools, typically police or deputy sheriffs or trained school security officers.
That act allowed part-time educators to become school marshals in some circumstances. This bill would open it up to other teachers and school employees.
"No one is forced to do this. No teacher is forced. It's voluntary. No district has to do it. So it's completely voluntary," Diaz concluded. "There are districts that need this. And there are districts that won't use it."
Republican state Sen. Ed Hooper of Palm Harbor tried to direct faith toward the position of Pinellas County Sheriff Bob Gualtieri, one of the sheriffs in his district, who was an influential member of the commission.
Hooper recalled that Gualtieri went into the commission opposed to armed teachers, but finished, seven meetings later, advocating it.
"Sheriff Gualtieri did a 180-degree turnaround on his position. So I sought him out," Hooper said. "He said, 'I've come to the conclusion that [Parkland] shooter took five-point-something seconds to reload his weapon. There was the opportunity for some, anybody, somebody, that had a weapon, that was not in harm of being shot at that time to stop this massacre."
Cruz responded that her sheriff remains adamantly opposed, as she and the other two Democrats on the Senate committee, Annette Taddeo of Miami and Linda Stewart of Orlando, tried various amendments and arguments to remove teacher-guardians from the bill.
They all went down on split votes.
The three Democrats were joined by dozens of speakers who supported their positions, and who raised points ranging from concerns over how police entering a school could differentiate a bad guy with a gun from a teacher-guardian with a gun, to the prospects of firearm accidents around children, to whether parents could demand their children not be in classrooms with guns.
Angie Gallo of the Florida PTA told the committee they just concluded a survey of members across the state, and 77.7 percent of 1,400 respondents said they do not want teachers to have guns.
Taddeo asked for data showing that schools with armed teachers are safer; Diaz said he did not have any.
"We are asking our teachers to do things that armed officers are not able to do," Taddeo said later. "I will give you data: In Pulse [site of the 2016 mass shooting massacre], we had 13 officers that went in there, to try to get the intruder. They shot 172 rounds. Only seven bullets reached the intruder. That is data."
But the Republicans on the committee maintained the bill is all about creating more school safety options
"I want to give options to school districts. I want to give more options to parents to protect Florida's precious resource, our kids," saidstate Sen. Aaron Bean of Jacksonville.