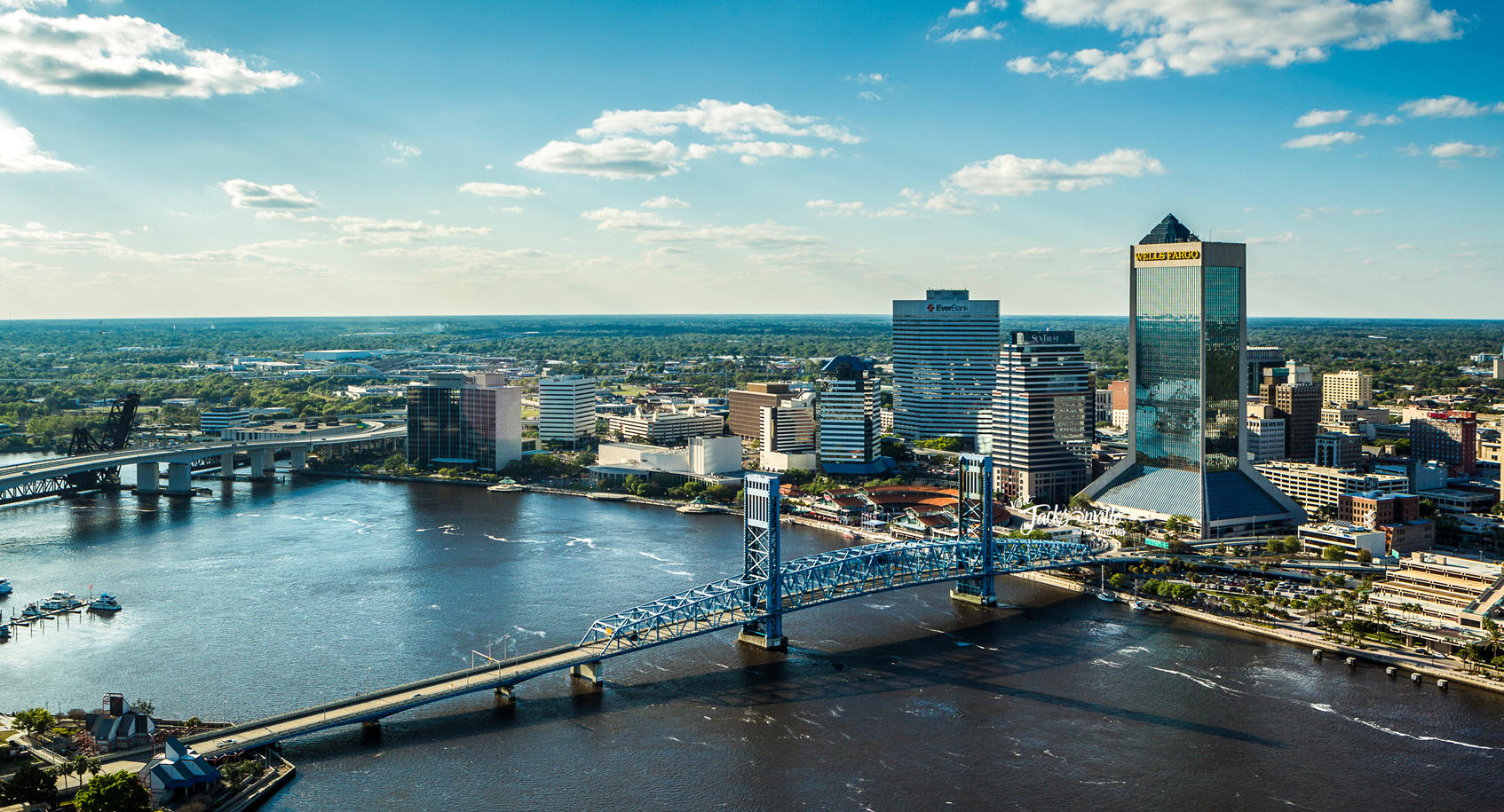 Mandate or not, there seem to be new rules in the Mayor's office.
A sign of the times in the political world of Jacksonville Mayor Lenny Curry: After a long period of absence from the camera's eye, Curry consultant Tim Baker is in pictures again.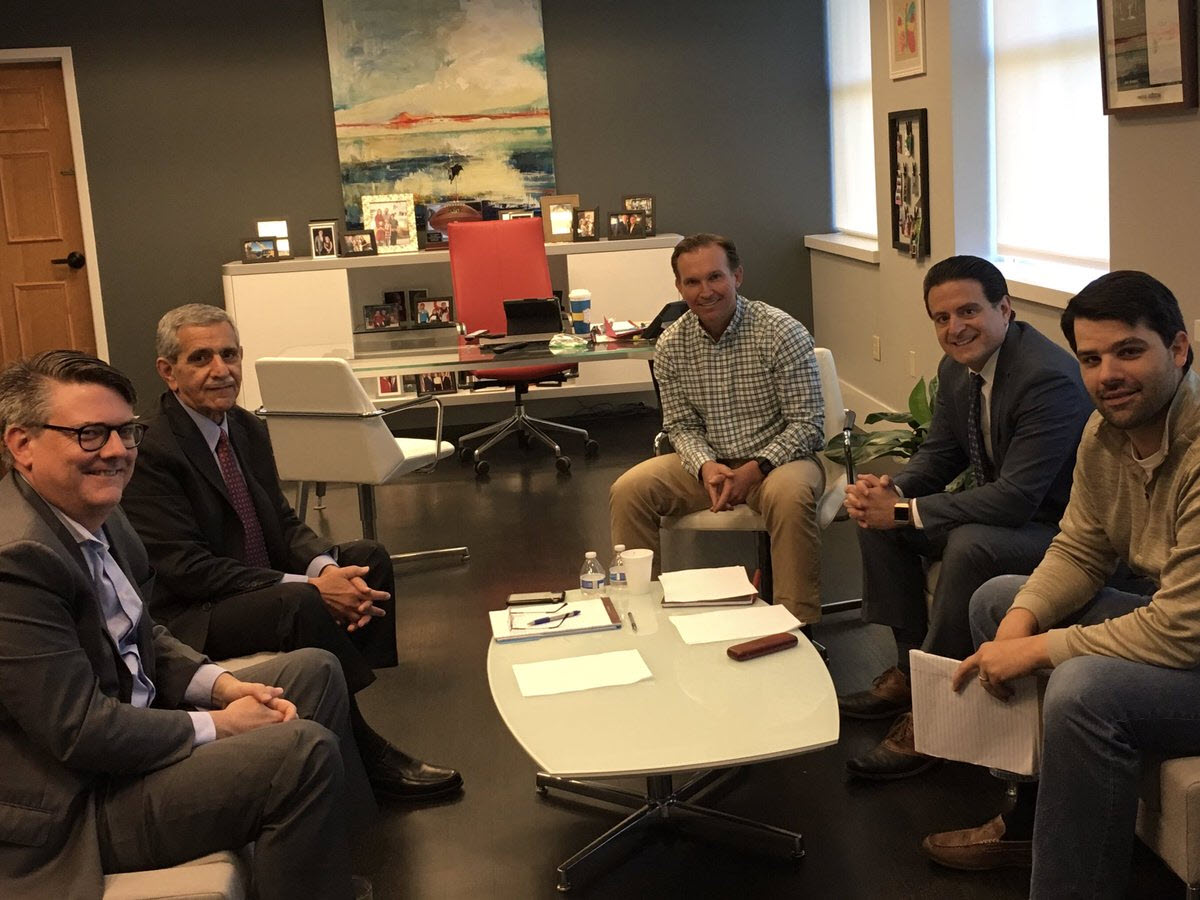 If one needed photographic evidence of the power structure in Jacksonville, there it is.
And if one needed a picture of message discipline, there it is too.
Hughes and Mousa had become a Minnesota Wrecking Crew-type tag team, remarkable given that Hughes' role before 2018 was outside the building, coordinating political messaging with Baker.
Legal questions? What's clear here is that Gabriel is looped in, and any mistakes that could arise simply won't.
Curry withstood a year of personal attacks in a brutal (if unfocused) campaign to remove him. Some say winning with just 58 percent of the vote in March wasn't a mandate.
Mandate or not, there seem to be new rules in the Mayor's Office.
And a sense that last week's victory came with an exclamation point, serving as a repudiation of the claims of challengers.
Shipping matters
Leaders from local, state, and federal government alike convened in Jacksonville in staunch defense of the Jones Act, which is again under siege.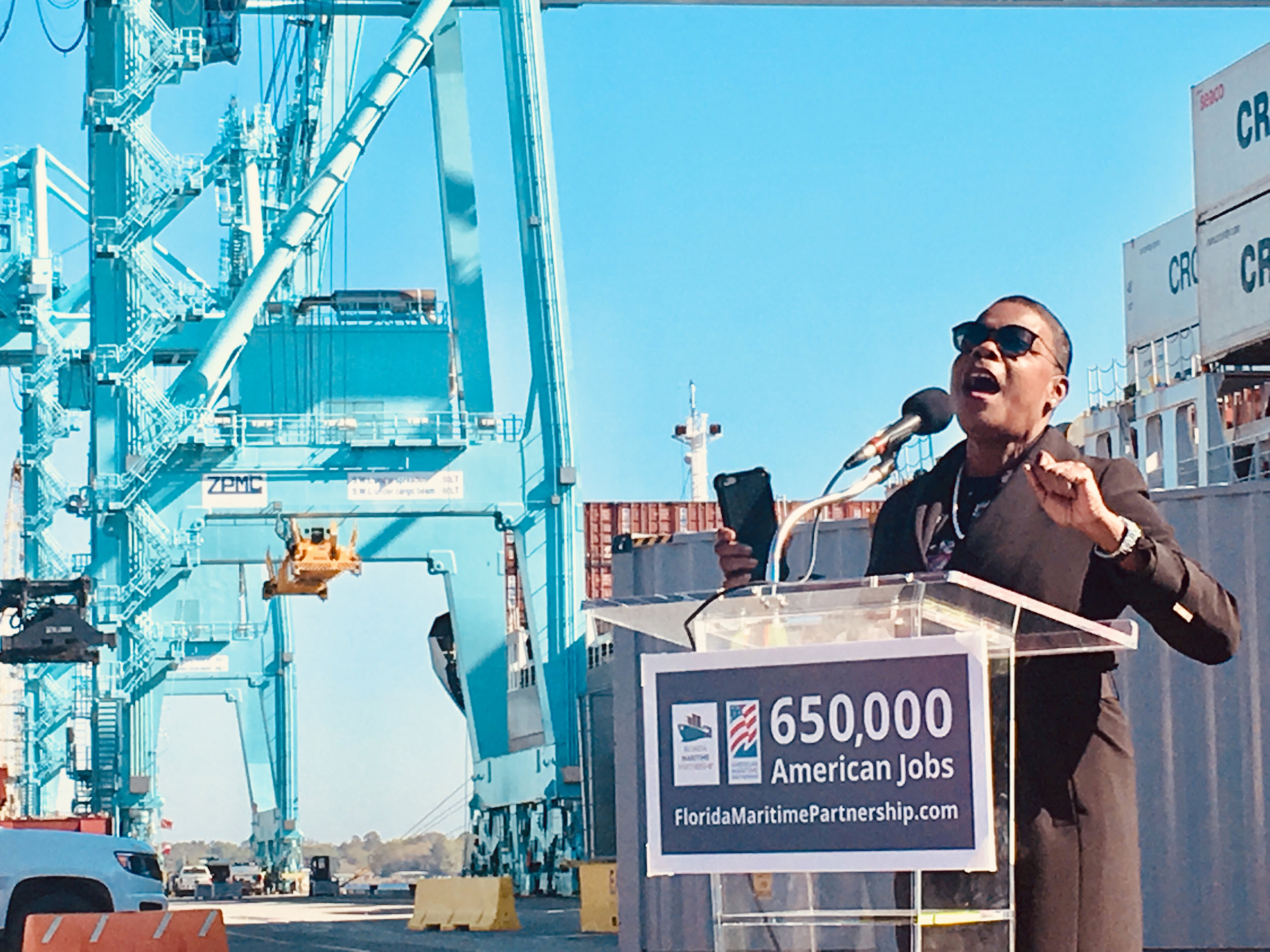 The Florida Maritime Partnership will ensure that competing economic interests do not subvert the legislation, which protects American seaports from having foreign flagships conduct strictly domestic transport.
The Governor of Puerto Rico applied for a ten-year waiver of the Jones Act to facilitate shipments. Congressional leaders on both sides of the aisle oppose this; however, if such were to happen, it could hurt not just JAXPORT, but other ports of call reliant on Puerto Rico traffic as part of the business model.
Northeast Florida elected leaders from all levels of government disagree, however.
On Friday, they stood with the Jones Act and the economic interest of one of Jacksonville's leading employers and economic engines.
Senate Democratic Leader Audrey Gibson, representing the other side of the aisle, described the economic engine of JAXPORT evocatively.
"Cha-ching, cha-ching, cha-ching," Gibson said, mimicking the clanging noises of a cash register to represent the increasingly active port.
Gibson lauded the "bipartisan unity" in favor of protecting the Florida shipping sector from foreign competition.
Congressman John Rutherford noted that the "booming" industry was responsible for over 9,000 jobs in Northeast Florida, a theme revisited by other elected leaders on hand.
Breathe again
Look for Rutherford to take a lead role in the congressional response to a dreaded disease, as he helms the new Lung Cancer Caucus.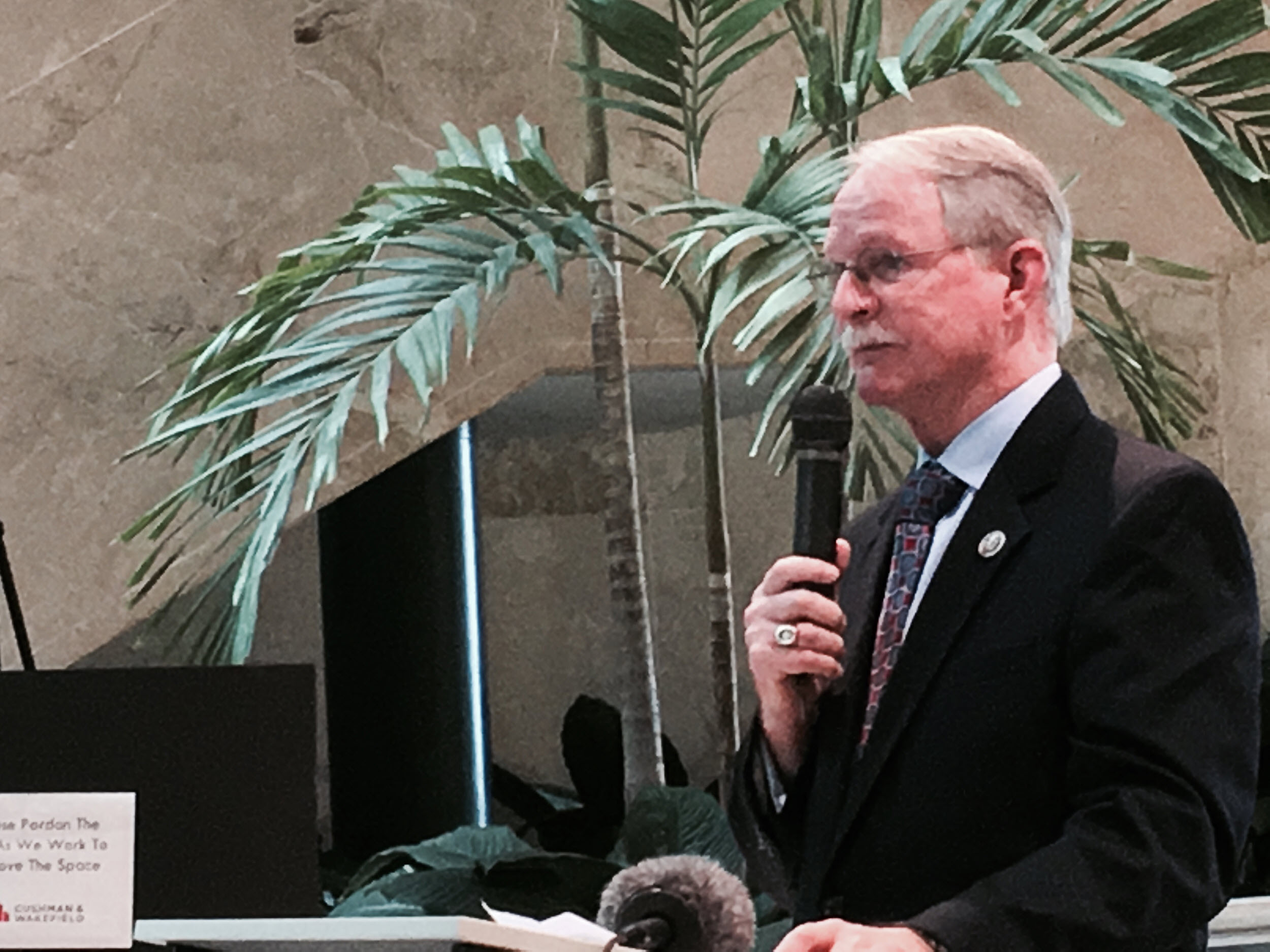 "Serving as co-chair of the Lung Cancer Caucus provides an opportunity to advocate for greater awareness and the pursuit of solutions to end one of the most common cancers worldwide," Rutherford said.
"I have met many constituents whose lives have been affected by this terrible disease and seen firsthand how important it is to find an end to lung cancer," he added. "I am honored to help lead this critical effort and look forward to achieving meaningful legislative successes to reduce the impact of lung cancer in 2019 and beyond."
Lung cancer affects 250,000 Americans a year, with nonsmokers comprising 80 percent of those impacted.
The 37-member caucus will, per media release: Help "educate and inform Members of Congress on issues specifically related to eliminating the stigma, reducing mortality, improving survivorship, furthering research, and ensuring equitable access to preventive screening, treatments, diagnostics, and testing of lung cancer."
Rutherford also announced plans to join the American Flood Coalition this week, a group that looks to respond to climate change impacts.
Northeast Florida congressional colleagues Al Lawson and Mike Waltz will also be part of the group.
Budget clash
House Budget Chair Travis Cummings knows his Senate counterpart, Rob Bradley, very well.
He also knows that he and Bradley are going to have to figure out ways to resolve gaps between the House and Senate.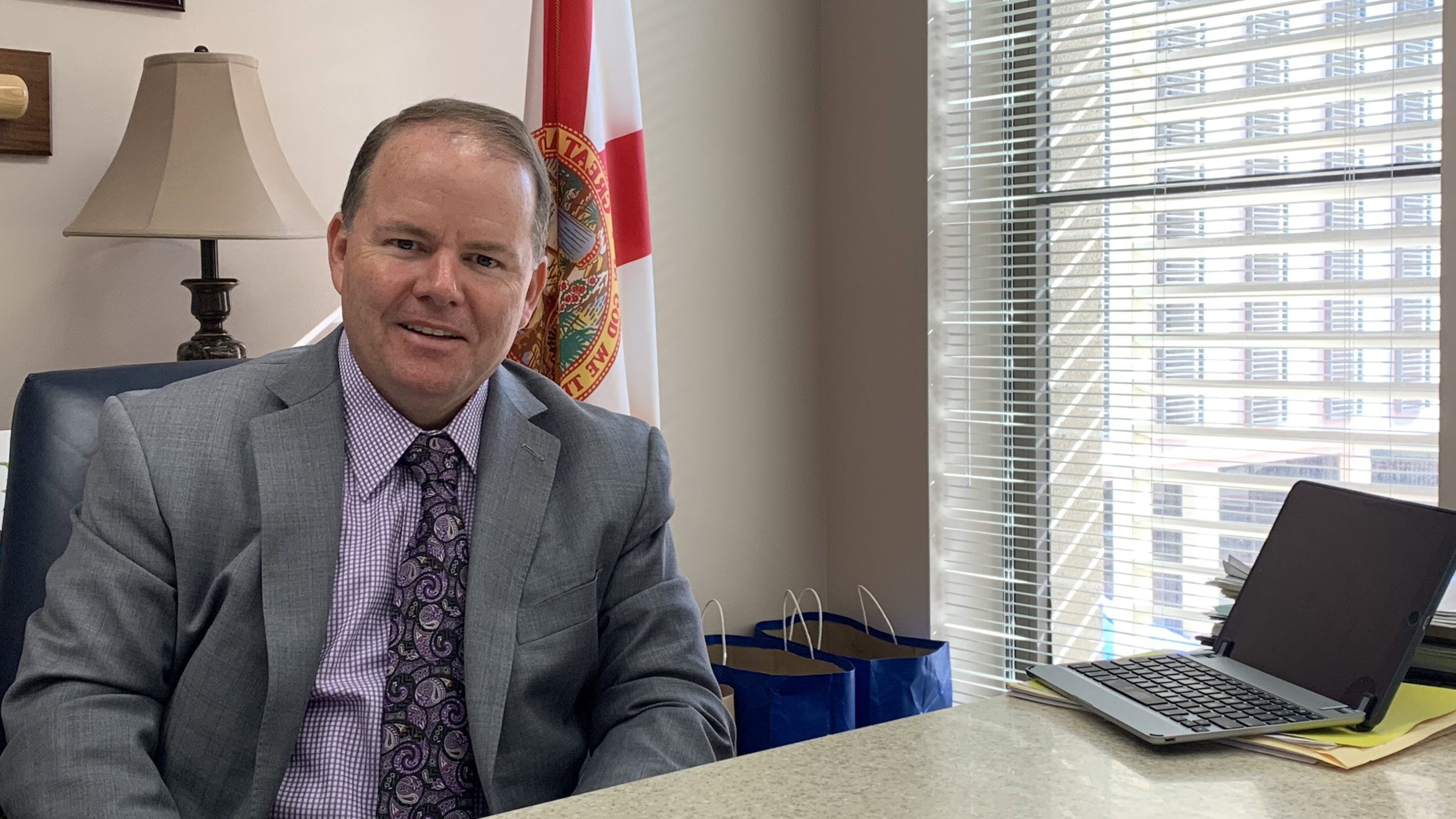 The House and Senate late last week released initial budgets that differ by about $400 million, with each chamber spending more and less in different areas.
Believe it or not, that's "not a tremendous variance coming out of the gate," the Orange Park Republican said.
Cummings acknowledged some differences that spark annual arguments: Money for VISIT FLORIDA, Enterprise Florida and the state and local affordable-housing pool known as the Sadowski Trust, to name a few.
Oh, Canada?
A controversial bill allowing imports of Canadian pharmaceuticals cleared its first Senate committee Monday, with a vote just before adjournment.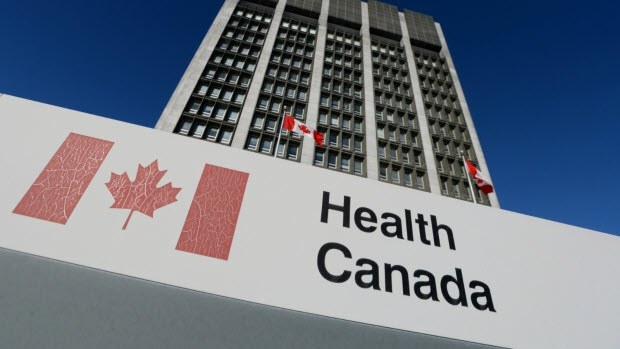 SB 1528, sponsored by Jacksonville Republican Aaron Bean, would allow the Agency for Health Care Administration to run a program devoted to importing pills from north of the border.
However, medicine brought in outside of this program would still be considered coming from the black market.
Bean noted constituent frustration with the price of health care, citing a Commonwealth Fund study saying Americans pay more than nearly anyone for drugs.
"We're ready to go forward with a bold idea," Bean said, noting Gov. Ron DeSantis is in support.
"If there's two things we know about Canadians, they love curling, and they love saving money at the Pharmacy," Bean said.
Long-term care fix
Rep. Jason Fischer shepherded a piece of priority legislation through a House committee this week.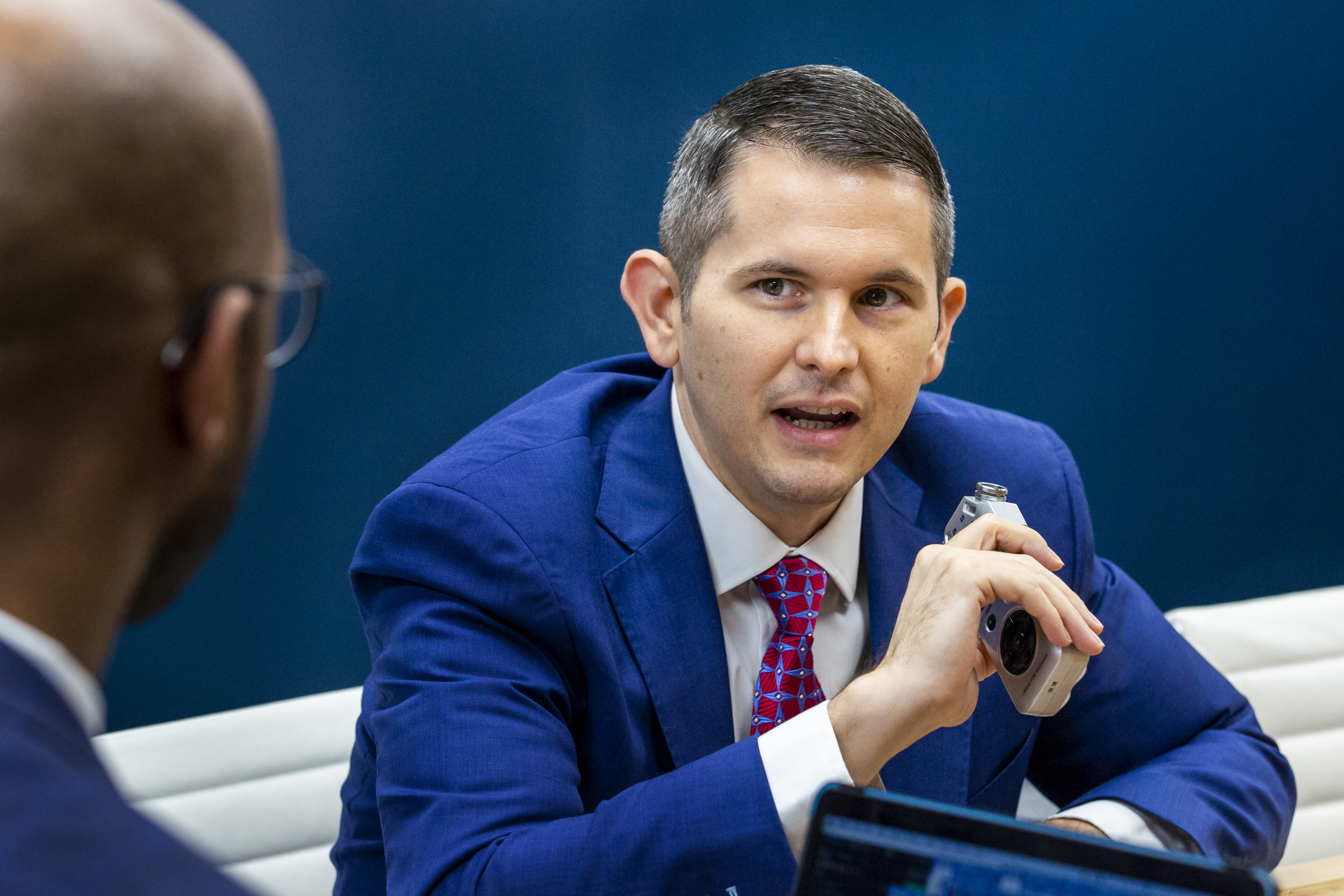 HB 673 would "relieve [seniors] from too-high rate hikes and ensuring continued access to the benefits of a life insurance product," Fischer said ahead of the Legislative Session.
The bill would broaden the assessment base, allowing the risk to insurers to be smoothed out over sectors having little to do with long-term care insurance.
On Monday, House Ways and Means heard the bill, and what was clear is that the unanimous votes on the Senate side would not be so easy in the House.
The Florida Association of Health Plans, in support of the legislation, identified the bill as a legislative priority this session.
Rep. David Santiago noted that the bill needed to avoid "carve-outs" as the current Senate version, carried by Sen. Jeff Brandes, does.
Fischer vowed to work with stakeholders to improve the bill, adding that the "vast majority" support his legislation.
Landing done deal
Despite public consternation, the City Council surprised precisely no one when voting 15-1 to relieve current developer/leaseholder Toney Sleiman of the Jacksonville Landing property.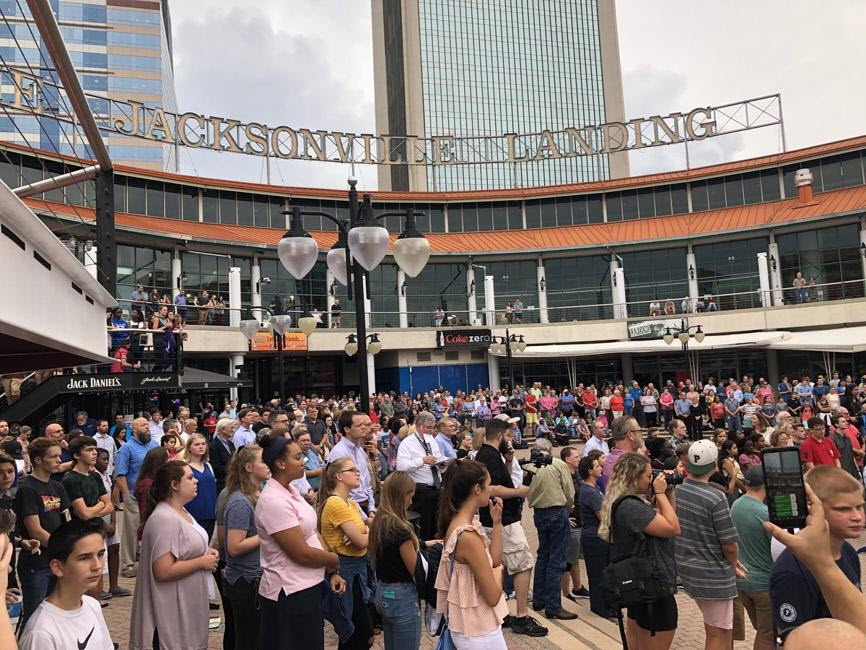 On paper, the city is on the hook for $18 million, several times its book value; the idea is to move the property before the economy turns.
The Landing, a festival marketplace on the St. Johns River, opened in 1987 to great fanfare.
Yet the Mayor back in 1987, current Democratic Council member Tommy Hazouri, was among those most insistent that the Landing had long since run its course.
Hazouri, a walking Rolodex, noted developer Sleiman was exhausted in recent years from the constant back and forth with the city.
With the Landing now in city control, it's will be interesting to see how the city moves it. And when.
Oliver out
Not even a week since Curry's re-election, a principal spokesperson announced plans to move on to the private sector.
Public Affairs Director Marsha Oliver's resignation was announced Monday via media release.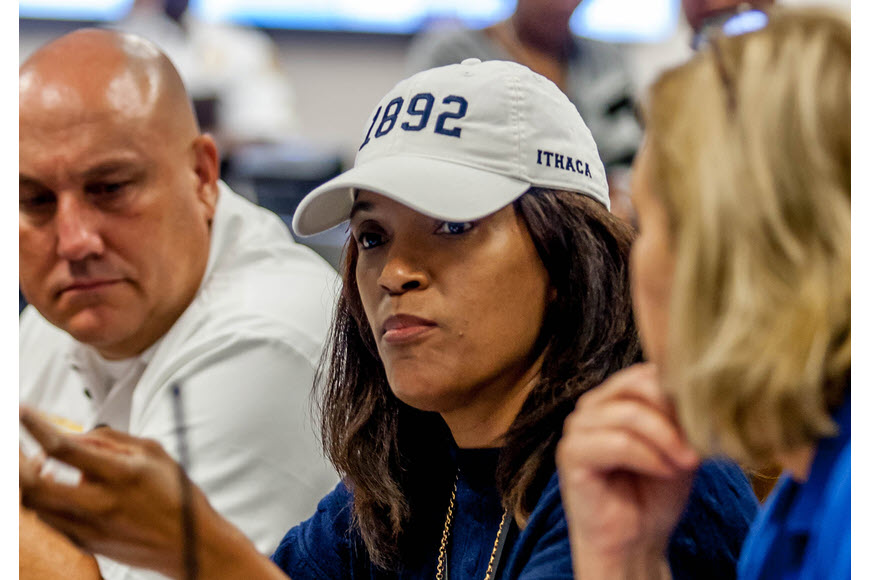 "While I am resigning from my position," Oliver wrote Curry, "I maintain my support of efforts that you are leading to improve the safety, quality, and well-being of citizens and communities throughout Jacksonville."
"From the first days of my administration, Marsha Oliver has been one of my most trusted advisers," Curry said.
"Marsha helped define and communicate our work on public safety, kids' educational programs, and rebuilding infrastructure … She is and will remain a person I work with in the future," he added.
Oliver entered the administration early on, along with a former colleague at her previous position at the Duval County School Board: Tia Ford.
Ford also has since moved on.
Chief of Staff Brian Hughes has spearheaded many of Curry's communications efforts in recent months, and one can expect him to help fill some of the gaps, along with Donna Seetram and James Croft
Boycott brouhaha
Per the Florida Times-Union, an activist ultimatum.
The city either removes its Confederate monuments … or feels the full weight of a proposed economic boycott.
Activist Ben Frazier broke it down:
"Yes, we will continue to appear before the City Council, but I think it is high time that we begin to turn the economic crank. … It's time for us to start telling people not to come to Jacksonville … because Jacksonville is a racist city which refuses to deal with these Confederate monuments."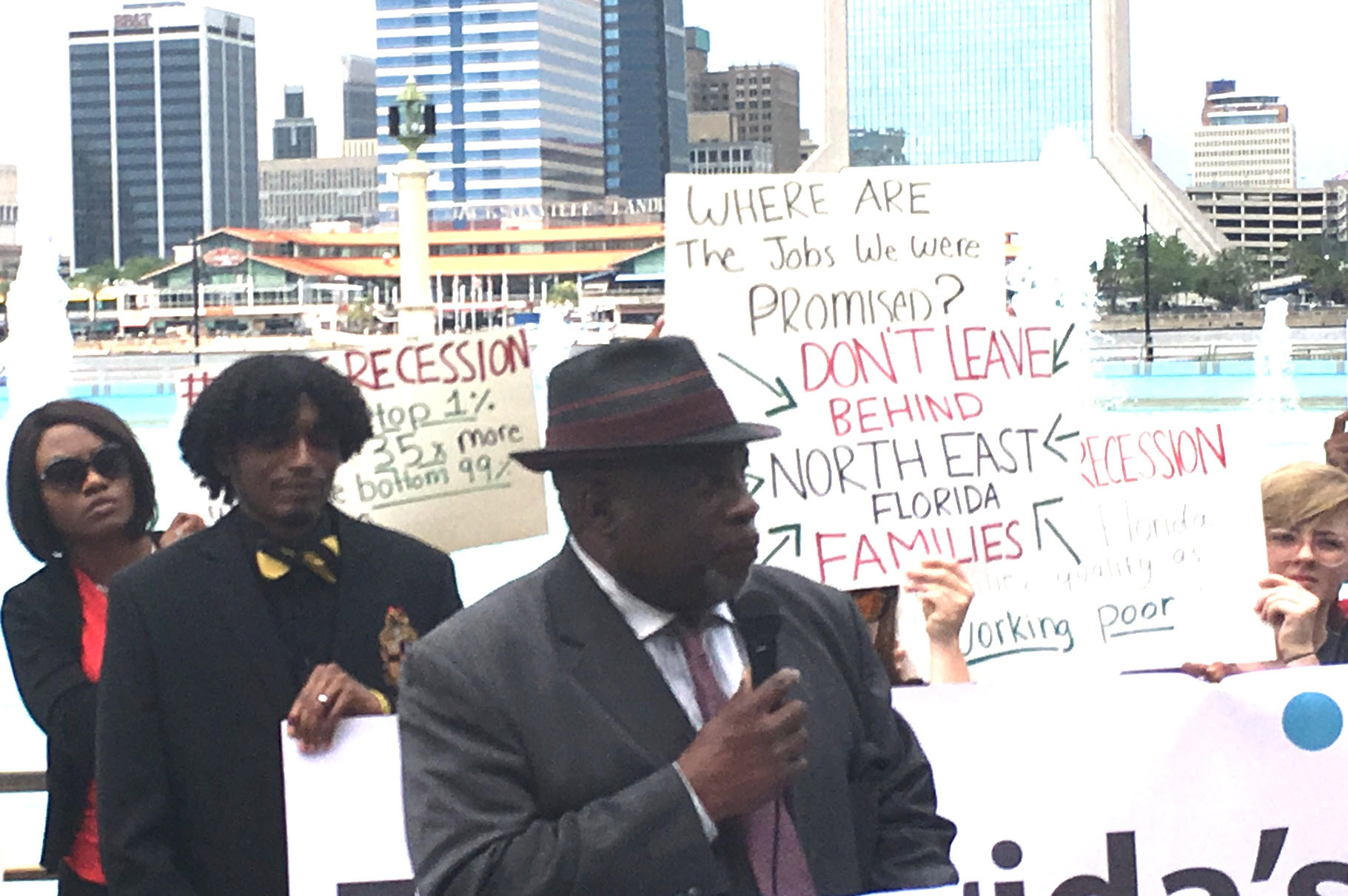 Former City Council President Anna Brosche proposed movement toward moving the monuments, but had no political momentum and abandoned the idea.
Defenders of the monuments have suggested a ballot referendum on keeping them up. However, there doesn't seem to be momentum for that either, and a real break in the current narrative doesn't appear imminent.
Bathroom battle
The St. Johns County School Board continues to battle in a case regarding a transgender male's right to use the bathroom with which he identifies, reports the St. Augustine Record.
Confident in their case, advocates for student Drew Adams are willing to take this case to the highest court in the land.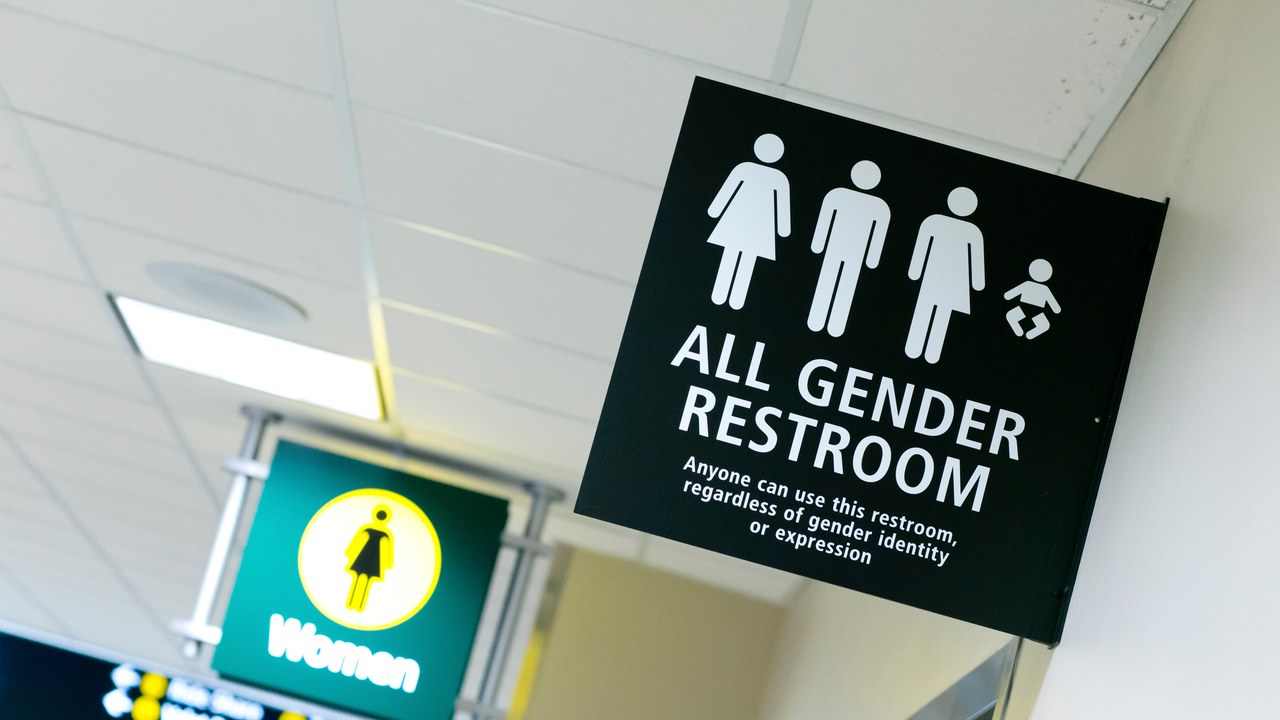 "I think we are really in a position to defend our win in the district court after trial and to not just continue to vindicate Drew's rights, but set a precedent that will positively impact transgender students across three states," said one of Adams' lawyers.
Federal Judge Michael Corrigan added that "the evidence is that Drew Adams poses no threat to the privacy or safety of any of his fellow students. Rather, Drew Adams is just like every other student at Nease High School, a teenager coming of age in a complicated, uncertain and changing world. When it comes to his use of the bathroom, the law requires that he be treated like any other boy."
How far does the St. Johns County School Board go with this? Will this case ultimately set national, and global, precedent?
Dog treats and job skills
Students at the North Florida School of Special Education are finding an exceptional way to develop job skills.
Action News Jax reports that the students make the dog treats by hand, for sale in stores around the Jacksonville area. And creating the treats are helping some students move a little closer to a career of their own.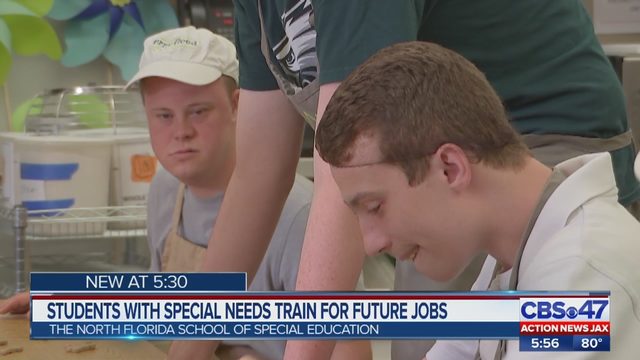 "We are doing dog biscuits!" student Nick Mueller said.
Gail Wickenden told Action News Jax the students are getting on-the-job training, which will help them land jobs in the community. Wickenden had overseen the program since its early stages years ago.
"It gives them something to do," she said. "Either in conjunction with having a job or just as a day program."
Crowley's JAXPORT efficiency
Crowley Maritime Corp. and its fleet of liquefied natural gas-powered vessels are revolutionizing the way it serves customers through JAXPORT, with speed to market, a streamlined supply chain, end-to-end transportation, and innovative logistics.
This push is positioning Jacksonville as a critical gateway to the Caribbean and Central America.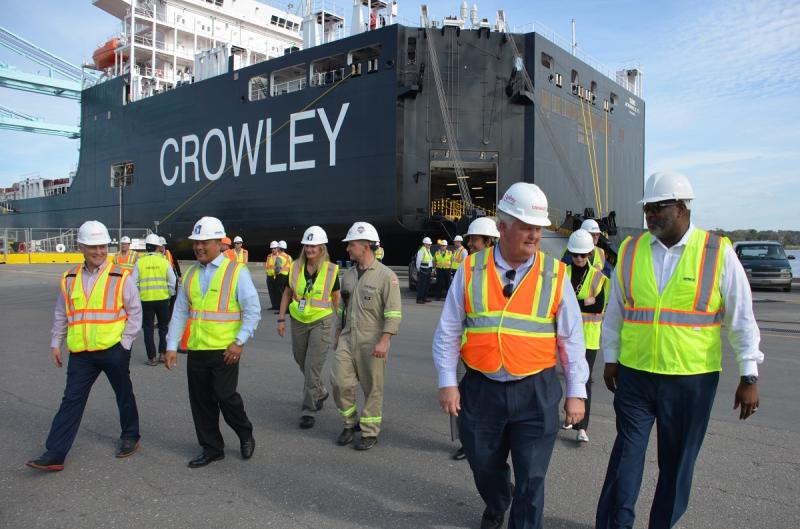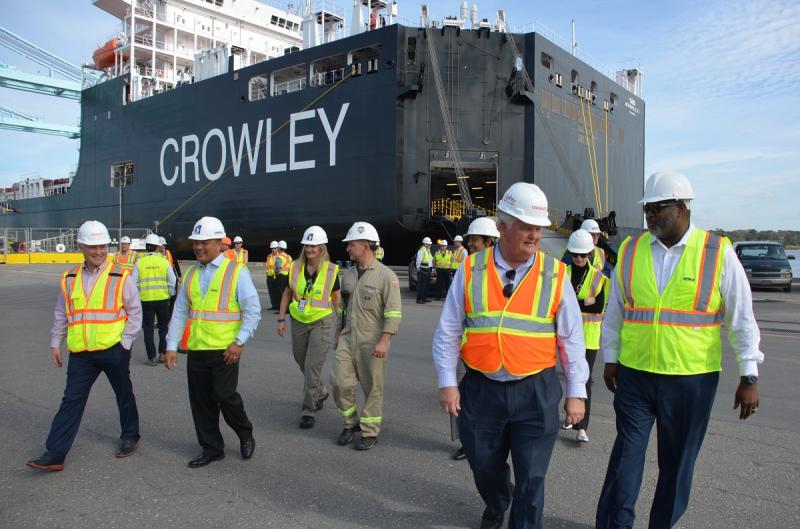 With two LNG-powered combination container/roll-on roll-off (ConRo) ships, Crowley delivers between Jacksonville to San Juan out of JAXPORT's Talleyrand Marine Terminal.
Taíno, which embarked on a maiden voyage from Jacksonville in early January, as well as its sister ship, El Coquí, employ a state-of-the-art on-dock fueling station at JAXPORT, the first of its kind in the world.
"Our ships are fast enough now that once we get to Puerto Rico, we can use that as a jumping off spot for the rest of the Caribbean," said Steve Collar, Crowley Senior vice president and general manager of logistics. LNG-powered vessels cut travel time from San Juan to less than three days.
From San Juan, Crowley moves materials throughout the rest of the Caribbean.
"We can connect the cargo all the way down to Trinidad, the British Virgin Islands, wherever a customer wants to go in the Caribbean," Collar said. "Once we get it to San Juan, we can get it there quickly."
Success for Foles, DeFilippo?
With Nick Foles signed, sealed and delivered to the Jaguars, fans — and most of all the coaching staff — hope the former backup quarterback is worth the millions and the hype lavished on him. He may bring talent and the experience of winning a Super Bowl, but he'll need help both on the field and on the sideline.
Players who can catch the ball both at wide receiver and out of the backfield are an obvious necessity. So is an offensive scheme and the right guy to teach it.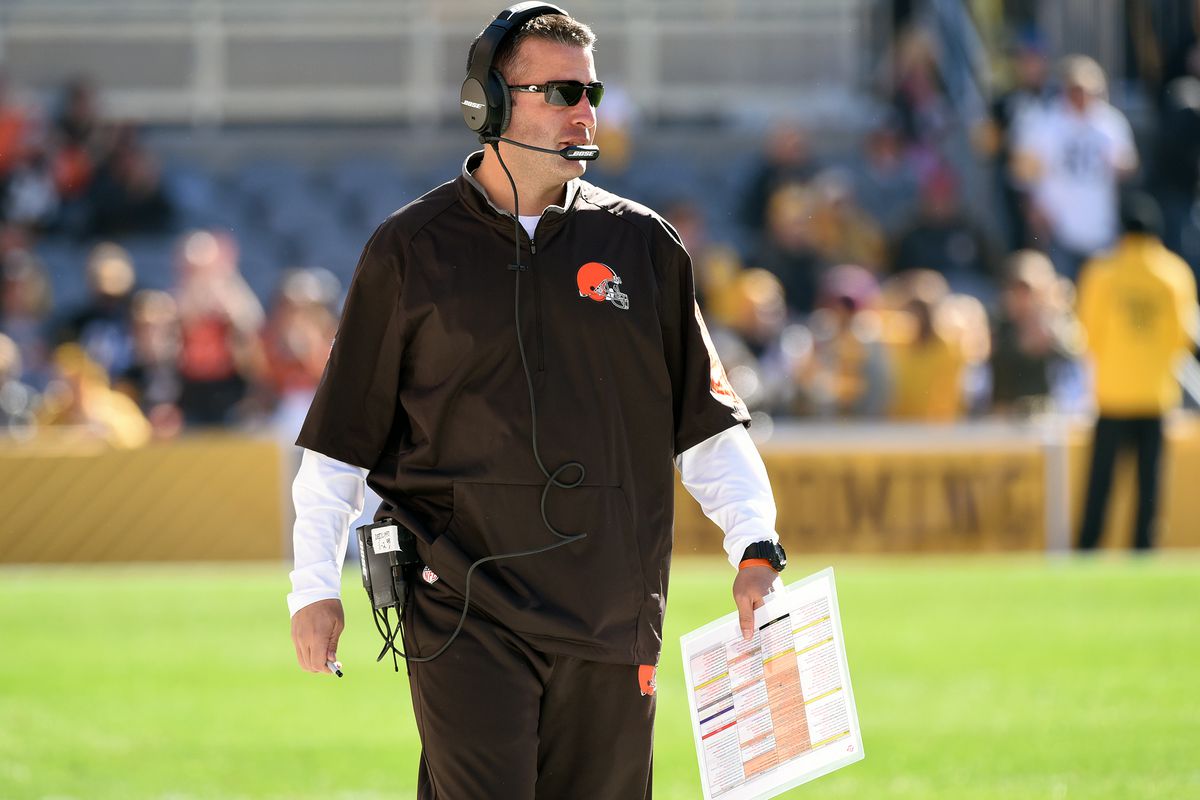 While the wide receiver position is not yet in place, the offensive teacher, in the name of offensive coordinator John DeFilippo, is good to go. Head coach Doug Marrone is confident he has the right guy to mold Foles into his offense.
DeFilippo worked with Foles before while serving as quarterbacks' coach for the Philadelphia Eagles in 2016-17 when they became an offensive force and a Super Bowl champion after the 2017 season. Marrone believes the reunion between Foles and DeFilippo sped up the development of the Jaguars' offense.
"You can watch tape, but you want to know someone on the inside who has worked with him on a daily basis and who can say, 'He really likes this and he really likes this in this situation.' You can roll the instillation out to where you feel comfortable this quarterback is going to be building to it."
A note of caution is in order. While DeFilippo developed Foles and Eagles' starter Carson Wentz, his first tenure as an offensive coordinator did not even last a full season in Minnesota before being fired after the 14th week.
While several factors went into the Vikings' disappointing offense, DeFilippo had not worked with Vikings' quarterback Kirk Cousins before. Hopefully, Foles and his coordinator can work together to build an offense that will be a partner with an already championship-style defense.