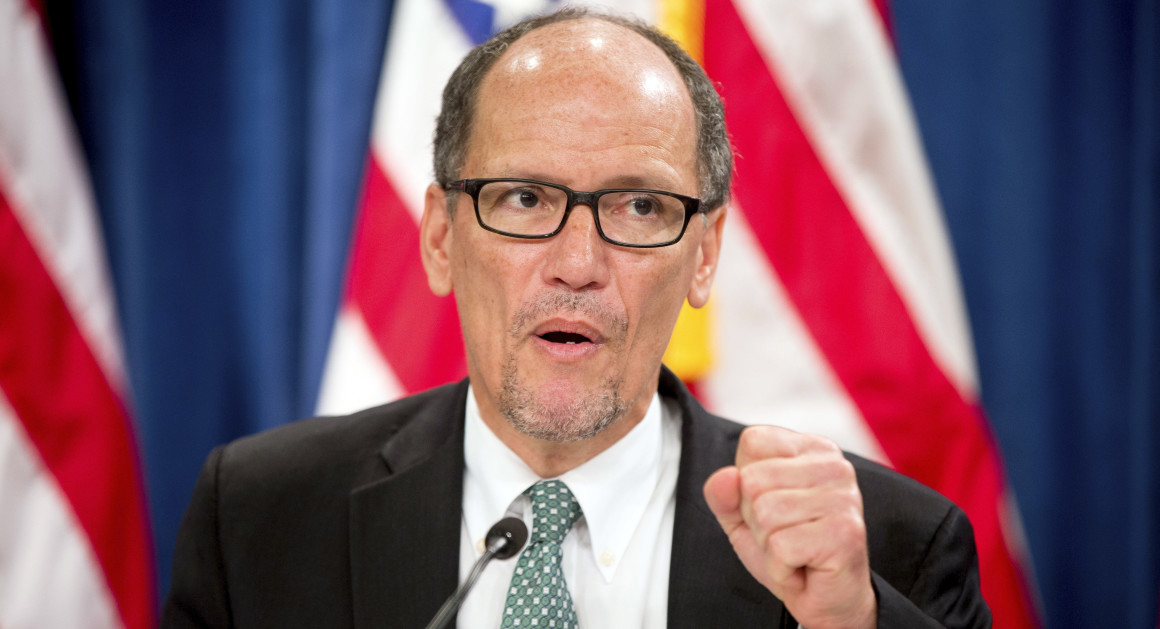 "Miami is the perfect place."
South Florida won't get to close out the Democratic Party's 2020 nominating process. But the region will kick off the process, with Miami being named the host of the first 2020 presidential debate in the Democratic primary.
The Democratic National Committee made the announcement Thursday. Because of the large, and still growing, field of candidates, a pair of debates will actually be held on back-to-back nights in Miami on June 26 and 27. Those debates will be hosted by NBC, MSNBC and Telemundo.
"Miami is the perfect place to introduce our extraordinary presidential candidates to the country," said Florida Democratic Party Chair Terrie Rizzo.
"When they take the stage, they're going to show the American people that the Democratic Party is the party of ideas. We're fighting to empower voters, expand opportunity, and build a brighter future for all Americans. People are hungry for new leadership in the White House, and after the first debate, they're going to be fired up and ready to organize for Democrats."
The moderators for the debates have not yet been named and a precise location has not be announced.
Cesar Conde, Chairman of NBC Universal Telemundo Enterprises, released a statement following the DNC's announcement. Telemundo will air a Spanish translation of the debates in real time.
"We are honored to be the first Spanish-language network to bring the first democratic presidential primary debate to the U.S. Hispanic audience, right here from our own back yard," Conde said.
"We are living at a critical time that could redefine the role of the Hispanic community in our country. We want to ensure Hispanics are engaged and have access to trustworthy, reliable and relevant information to make decisions from the moment the 2020 electoral cycle starts."
The DNC has said it will randomize which candidates appear at the respective debates. Candidates will still need to qualify to join the overall pool through fundraising and polling thresholds. A maximum of 10 candidates will appear at each debate.
During the 2016 cycle, the GOP received some criticism in placing candidates based on their polling numbers, leading to what some called a "JV debate" preceding the debate containing the top candidates.
DNC Chair Tom Perez also spoke about the selection of Miami to host the inaugural debate.
"Miami is a vibrant and dynamic city that reflects the values and diversity of the Democratic Party. I couldn't imagine a better setting for our first debate," Perez said.
"Throughout every step of this process, we've focused on empowering the grassroots and ensuring that we hold the most transparent, inclusive, and fair primary in our party's history. I'm thrilled that we'll get the chance to showcase our terrific candidates to voters in Florida and across the nation."