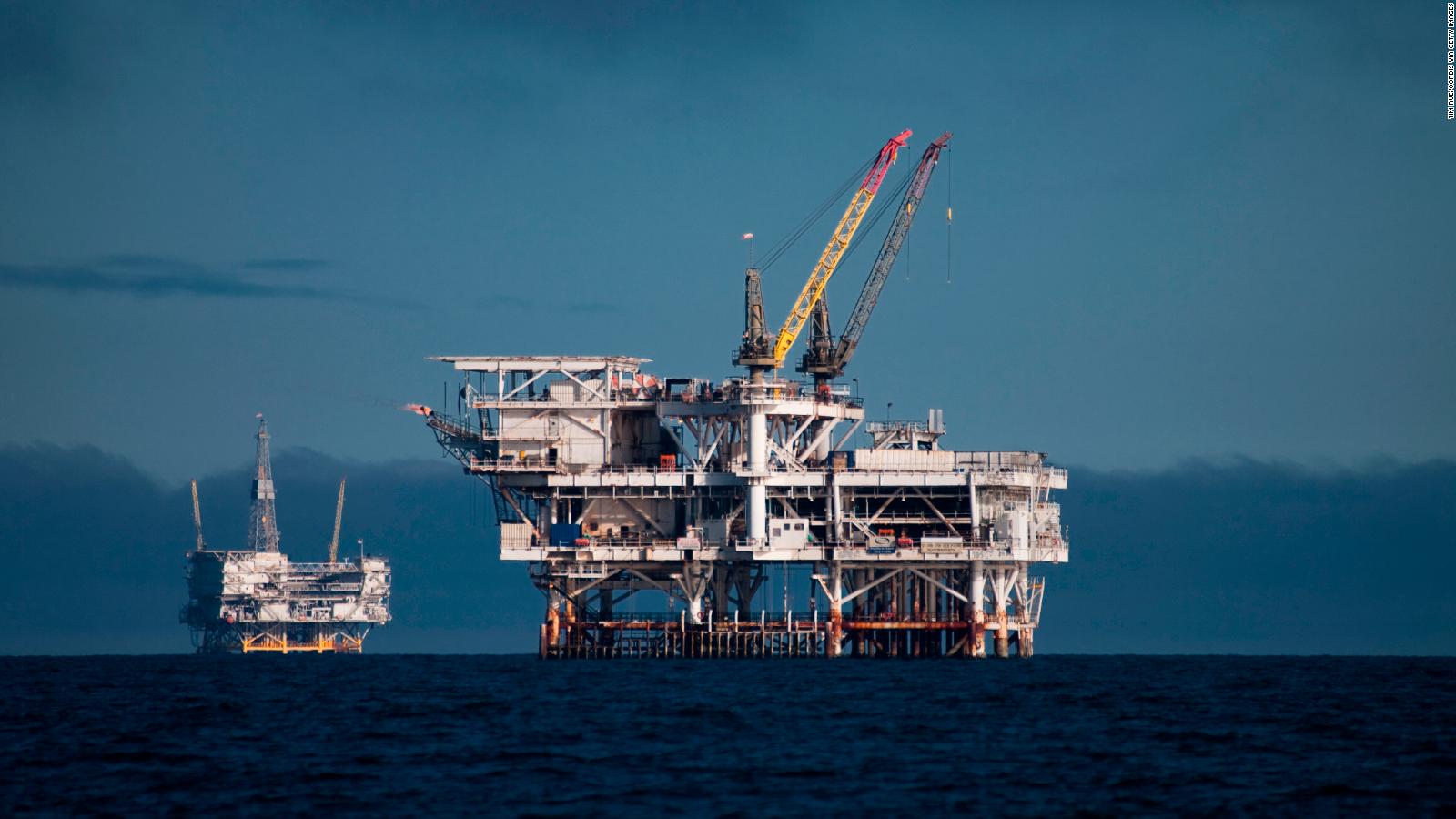 "Why should we, as a country, sit here with our arms tied behind our back?"
Florida voters may have spoken out against offshore drilling in 2018. But Explore Offshore, a group created by the American Petroleum Institute (API), is pushing to expand the practice throughout U.S. waters, including in the Gulf of Mexico and the Atlantic.
Explore Offshore has set up a bipartisan leadership team consisting of former U.S. Veterans Affairs Secretary Jim Nicholson and Democratic former U.S. Sen. Jim Webb of Virginia. Nicholson also is a former Republican Party head.
Nicholson recently joined David Mica, executive director of the API's Florida Petroleum Council, to pitch the push at a gathering of the National Federation of Independent Business in Tallahassee.
The voter-approved Amendment 9 banned offshore drilling in state waters, which extend 3 to 10 miles off Florida's coast, depending on the location.
In a conversation with Florida Politics, Nicholson and Mica say they're looking well beyond that range in their proposal to drill offshore.
"We're talking here about federal waters, the outer continental shelf," Nicholson said, adding that they're asking for exploration in the range of 80 to 120 miles off the shore.
"There is absolutely no possibility of visual access to any of this activity," he added.
"Off the coast of Florida is what?" Mica asked, challenging some of the pushback to offshore drilling. "Are we talking about what's in sight? Are we talking about state waters? How far?
"I know that there's a constituency for keeping it in the ground, all of it. But we've got to think beyond that as a nation."
The group also is not rushing to start extracting oil — at least not yet. For now, Nicholson says he's focused on allowing seismic exploration of the country's waters, which will allow a precise estimate of how many resources are available.
"You can visualize how much coast this country has — 94 percent of it is off-limits to any kind of seismic exploration, which is analytical quantification," Nicholson noted.
"Why should we, as a country, sit here with our arms tied behind our back?"
President Donald Trump has pushed to ease those restrictions. But waters surrounding Florida have, for now, remained off-limits to drilling.
While seismic drilling will allow more information regarding the extent of available resources, Nicholson says there are an estimated 90 billion barrels of oil and trillions of cubic feet of gas yet untapped.
The hesitation to expand the practice is driven in part because of environmental concerns, highlighted by the 2010 Deepwater Horizon spill in the Gulf of Mexico.
That catastrophe saw the oil rig explode, killing 11 people and sending an uncontrollable stream of oil into surrounding waters for nearly three months straight. In all, an estimated 4 million barrels of oil poured into the Gulf.
Nicholson says that while some of the opposition to offshore drilling is caused by a "lack of understanding," concerns about another spill are understandable.
"We had a major, big, nasty oil spill; that's out there as a fact. We have to deal with that," Nicholson said. "And it can be dealt with because of the technological advances that have been made in the decade since then."
Nicholson is optimistic there wouldn't be a repeat of the 2010 disaster. But given the potential economic benefits he says are waiting for the country, he argues to continue pushing forward, citing the space program as an example.
"We lost space shuttles. We didn't stop the exploration of space," Nicholson said, acknowledging some public concerns, especially those of Floridians.
"We know we have to get over that objection to get the policy that's needed to then go out and quantify and be prepared to extract this great asset that we, as a country, own and some time are going to need.
"We don't need it now. It's not an emergency, which hinders the policy development of it because there's not a sense of urgency."
Mica piggybacked on that point, noting people are less open to any risk of drilling, however low those risks are in his group's eyes, given that gas prices are in a good spot.
"Most people are not really aware of the significance of this because prices are low right now," Mica said.
"There's sort of an attitude of, 'We're flush. Why do we need more?' "
As to that "why," Mica and Nicholson say that the influx of resources will help stem price surges should gas prices begin to rise. The group also sees a broader economic benefit to offshore drilling, with the potential generation of more than 150,000 jobs throughout the U.S. and nearly $5 billion in new revenue for the government.
And ultimately, Mica argues that pushing for more oil and natural gas doesn't mean giving up on new sources of energy.
"It's not an either/or proposition. We're not talking about this versus alternatives and renewables. It's going to take a combination of all of those things."