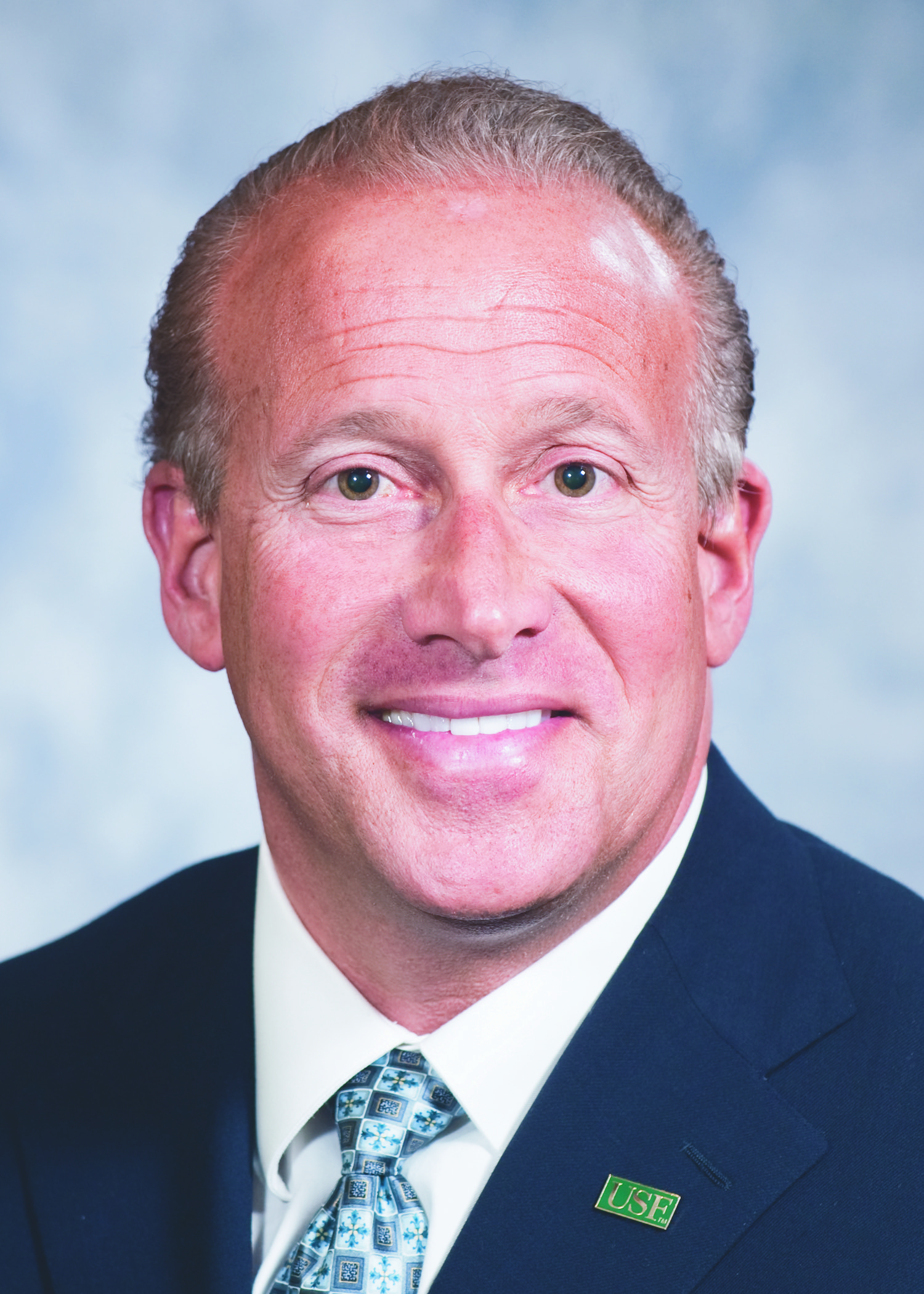 Zimmerman is a USF alumnus and has served as the Board's vice chair since June 2016.
The University of South Florida Board of Trustees has tapped Jordan Zimmerman as its new chair. The board voted unanimously on his selection Monday.
Zimmerman is a USF alumnus and has served as the Board's vice chair since June 2016.
Chairmanship terms run for two years.
"I am honored to serve as board chair for my alma mater, the University of South Florida," Zimmerman said. "Our preeminent university is performing at record levels in many key areas, including student success, research activity and fundraising.  We will continue to be relentless in our pursuit of more great achievements."
Zimmerman is founder and chairman of Fort Lauderdale-based Zimmerman Advertising. It's the 14th largest advertising agency in the world with published billings in excess of $3 billion. In 2015, Zimmerman donated $10 million to the USF College of Arts and Sciences to name the Zimmerman School of Advertising and Mass Communications. USF's advertising school is also named for Zimmerman.
Zimmerman will succeed Brian Lamb, who is resigning from the BOT to accept an appointment from Gov. Ron DeSantis to serve on the Board of Governors, which oversees the 12-member State University System.
"I appreciate his recognition of the University of South Florida's trajectory, and its impact on the Tampa Bay region and throughout the state of Florida," Lamb said.  "Having worked closely with Jordan Zimmerman on the USF Board of Trustees, I am confident the university has the leadership in place to continue building on its strong momentum."
The Board also elected Les Muma to serve a two-year term as the new vice chair. Muma graduated from USF in 1966. He is the retired chairman and CEO of Fiserv Inc., a publicly traded financial services and technology firm he co-founded. Muma and his wife, Pamela Muma, have given more than $56 million to USF for several programs in academics, athletics and health.
The USF Board of Trustees includes 13 members. The Governor appoints six trustees, and the Board of Governors appoints five trustees. The USF System Faculty Council president and USF System Student Advisory Council president also serve as trustees. The Board of Governors will appoint a new trustee to fill Lamb's vacancy.