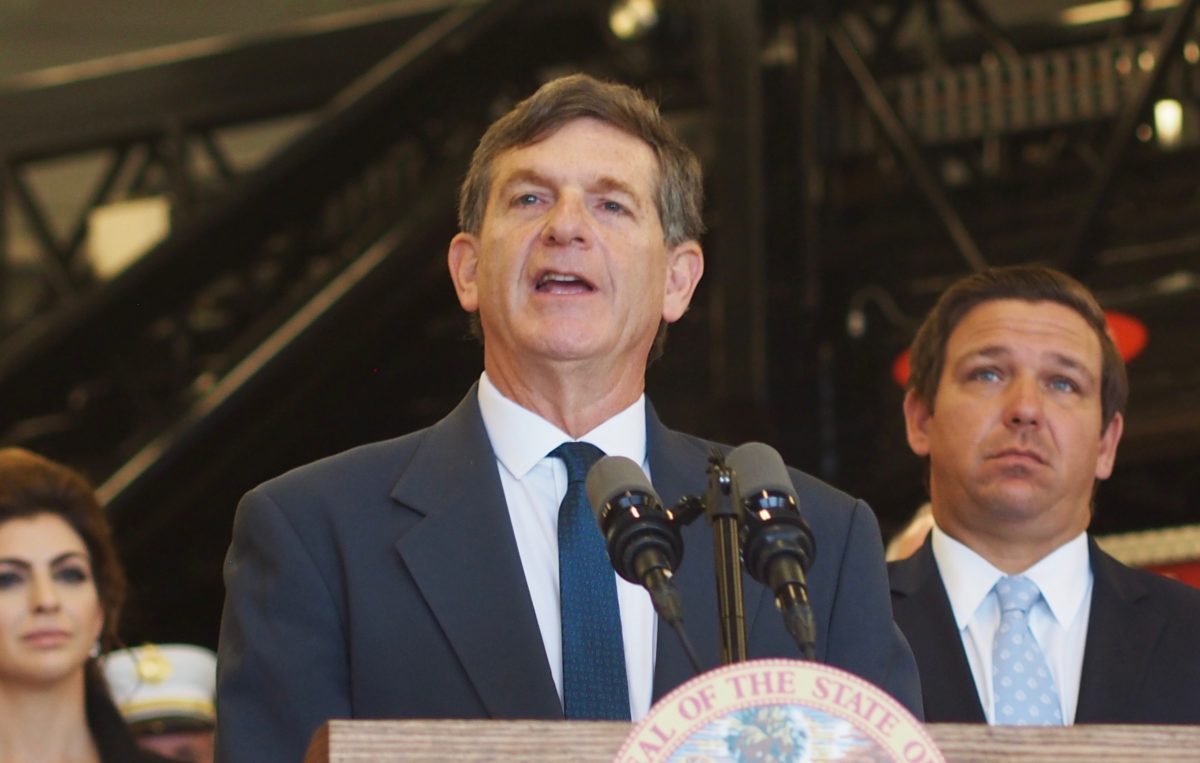 Rivkees said he spoke at the "42nd Nobel Symposium." He didn't.
Gov. Ron DeSantis' surgeon general pick has an impressive resume, but he stretched the truth on at least one bullet point.
When Dr. Scott Rivkees was hired by the University of Florida in 2012, a news release touted a prestigious speaking invitation for the "42nd Nobel Symposium."
In the years since, various University of Florida webpages and news releases have been inconsistent on that invite — his faculty page on the UF Department of Pediatrics website claims both the "41st Nobel Symposium" and the "48th Nobel Symposium."
According to Ann-Mari Dumanski, the press officer for The Nobel Committee for Physiology or Medicine, it was none of the above. The speech also wasn't part of the symposium honoring Robert G. Edwards, the winner of the 2010 Nobel Prize for Physiology or Medicine.
Dumanski told Florida Politics that her job is to "put the numbers in front of the symposia," and that she has had that responsibility since before 2010. She had no recollection of a 41st, 42nd or 48th Nobel symposia taking place in 2010, a suspicion that was later confirmed.
A records search of official Nobel events also produced no hits, indicating Rivkees didn't speak at a full-fledged Nobel symposia.
Dumanski did find records of Rivkees speaking in Sweden, however.
In 2010, the Nobel Committee for Physiology or Medicine provided funding for — but did not directly produce — a series of "mini symposia" to celebrate the 200th anniversary of the Karolinska Institutet, the university that houses the assembly that awards the Nobel Prize in physiology or medicine.
Specifically, Rivkees spoke at the 2010 entry of the lecture series "Frontiers in Medicine," which was organized by Bertil Fredholm, a professor of pharmacology at the Karolinska Institutet.
Fredholm is a former member of The Nobel Committee for Physiology or Medicine, serving as its chair in 2007 and 2008, but did not hold a seat on the committee in 2010.
Rivkees' attorney, Robert Bauer, told Florida Politics that Rivkees never personally claimed to have spoken at a Nobel symposia, though his curriculum vitae lists the speaking engagement.
Helen Ferre, director of communications at the Governor's office, provided documentation confirming Rivkees spoke at the "48th Frontiers in Medicine" mini symposia and said the Nobel symposia claim was an error.
"Dr. Rivkees caught his error after submitting his resume and he confirmed that he had spoken at the Caffeine and Health Nobel Forum May 28, 2010, which was funded by Nobel," Ferre said in a prepared statement. "Given that his resume is 21 pages long and that he submitted the attached documentation, his explanation was accepted."
According to a court document filed by one of Rivkees' former colleagues, Dr. Satyanarayan Hegde, UF's Office of Internal Audit investigated whether Rivkees spoke at a Nobel symposia in 2014.
Hegde also claims that webpages touting the claim, including one featuring a quote from UF College of Medicine Dean Michael Good, have been scrubbed from UF's website.
The claim Rivkees misrepresented the speaking engagement was one of several in Hegde's response to a slander lawsuit filed by Rivkees.
Other incidents listed in the 300-plus page document include allegations of sexual harassment, some for making inappropriate remarks in group settings and at least two incidents where he is accused of singling out an individual.
Rivkees was also accused of sexually harassing a pregnant resident physician in his department. On one occasion, he allegedly said, "Pretty soon you won't be able to wear those tight little dresses anymore." On another, the woman claims Rivkees said, "You don't wear normal maternity clothes, do you?"
The allegations prompted a Title IX investigation, though the findings are unknown.
Melanie Ross, UF Health's chief communications officer, said Wednesday evening that the university had cleared Rivkees of the allegations.
"Dr. Scott Rivkees is a talented physician who is well-equipped to advance the health and wellness interests of the state of Florida, and we look forward to the positive contributions he will make," she said. "With respect to the concerns some have raised in the past, the University of Florida assessed, addressed and resolved any issues to our satisfaction."
Florida Politics has filed a public records requests for Rivkees' University of Florida HR file. A response is pending.
The documents provided by the Governor's office are below.