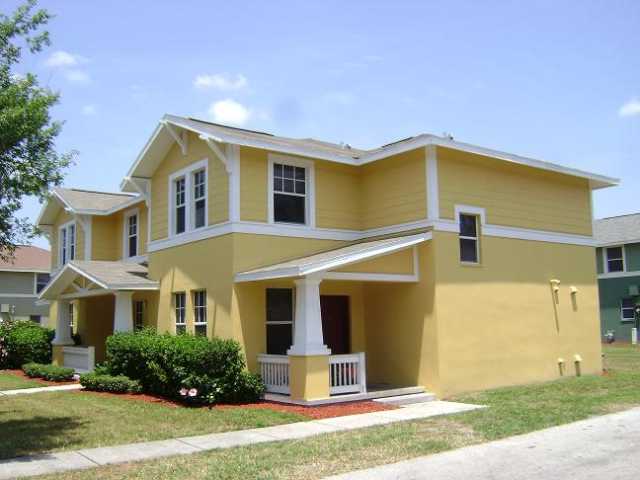 "We have to do a little more to accommodate service people."
A bill that would give active-duty service members a break in signing leases and provide other support for assignments in Florida got rousing approval in the Florida House Committee on Military and Veterans Affairs and Space on Wednesday.
Similar bills have been shot down in the past couple of years because they, like HB 620, would require landlords to waive first-and-last month deposits for members of the military and their families who've just been transferred in, and opponents have charged that is taking away property owners' rights.
But on Wednesday, the HB 620's sponsor Republican Sen. Doug Broxson of Gulf Breeze made an impassioned argument that military members and their families are sacrificing much and deserve breaks, especially in Florida's hyper-heated rentals market.
Affordable housing is hard for anyone to come by in many communities, notably in South Florida.
"Here's the reality: rents in South Florida are very, very challenging," Broxson said. "One, frankly there is not enough rental property. So the landlords are in a very favorable position that they can basically name the terms that they want to, to make sure they not only lose rents but the type of tenant that they have."
"This puts the military people in a real disadvantage. For a service person who's making probably $20,000 a year, to put up two months deposit is almost impossible. However, that's what they're required to do."
The bill would not reduce that much; it stipulates that a service member can be required to put up no more than two months rent to secure an apartment or house.
Generally, that would be first-month's rent and a deposit. The bill also allows for service members to break leases on 30-days notice if they get reassigned, though the committee was assured that's a guarantee already in law.
It also would dictate a few other breaks for service members and their families, including requiring school districts to accept a military permanent change of station orders as proof of residency for students; and granting in-state tuition status to members of the military and their families when they've been assigned to installations in Florida.
"It really lends to this concept that we have to do a little more to accommodate service people than we do the average citizen," Broxson said.
The bill drew strong support and a unanimous vote from the committee, including strong advocacy from Democratic state Sen. Jason Pizzo of Miami. His family owns thousands of apartments.